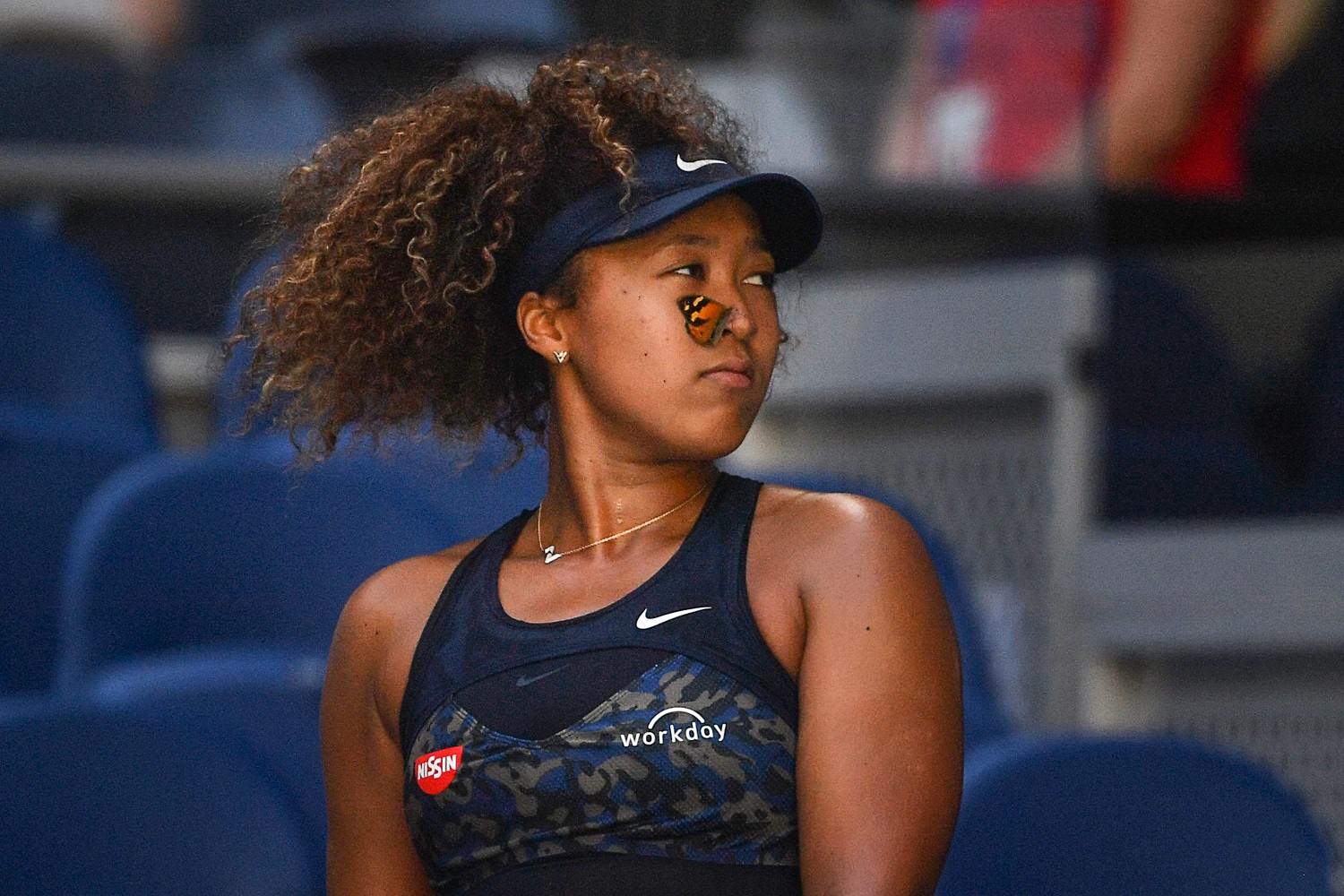 Naomi Osaka Just Gave Nike Inspiration for the Next Great Ad Campaign
Naomi Osaka's victory in the third round of the Australian Open was briefly interrupted by a visit from a butterfly.
The woman with a powerful stroke on the tennis court that can sting like a bee has let a butterfly float free, offering the tennis world one more reason to adore three-time grand slam champion Naomi Osaka. Known for one of the better backhands among tennis players, Osaka displayed a gentle forehand in dealing with an unexpected visitor at the Australian Open on Friday.
In the process, she won social media for the day with a moment screaming for a Nike commercial after she encountered a butterfly and declined to just shoo it.
Naomi Osaka is rolling along at the Australian Open
Third-seeded Naomi Osaka has sailed into the fourth round of the Australian Open with a string of straight-sets victories this week. With the size of the field pared after the opening rounds, Osaka faced her first seeded opponent on Friday and dispatched No. 27 Ons Jabeur of Tunisia, 6-3, 6-2.  The victory advanced Osaka to the round of 16 against No. 14 seed Garbine Muguruza of Spain.
Against Jabeur, Osaka served eight aces and scored four service breaks. Jabeur did break her serve once, only the second time that has happened through six sets thus far against the world's highest-paid female athlete, who is seeking her second Australian Open title in three years.
Just call her Madame Butterfly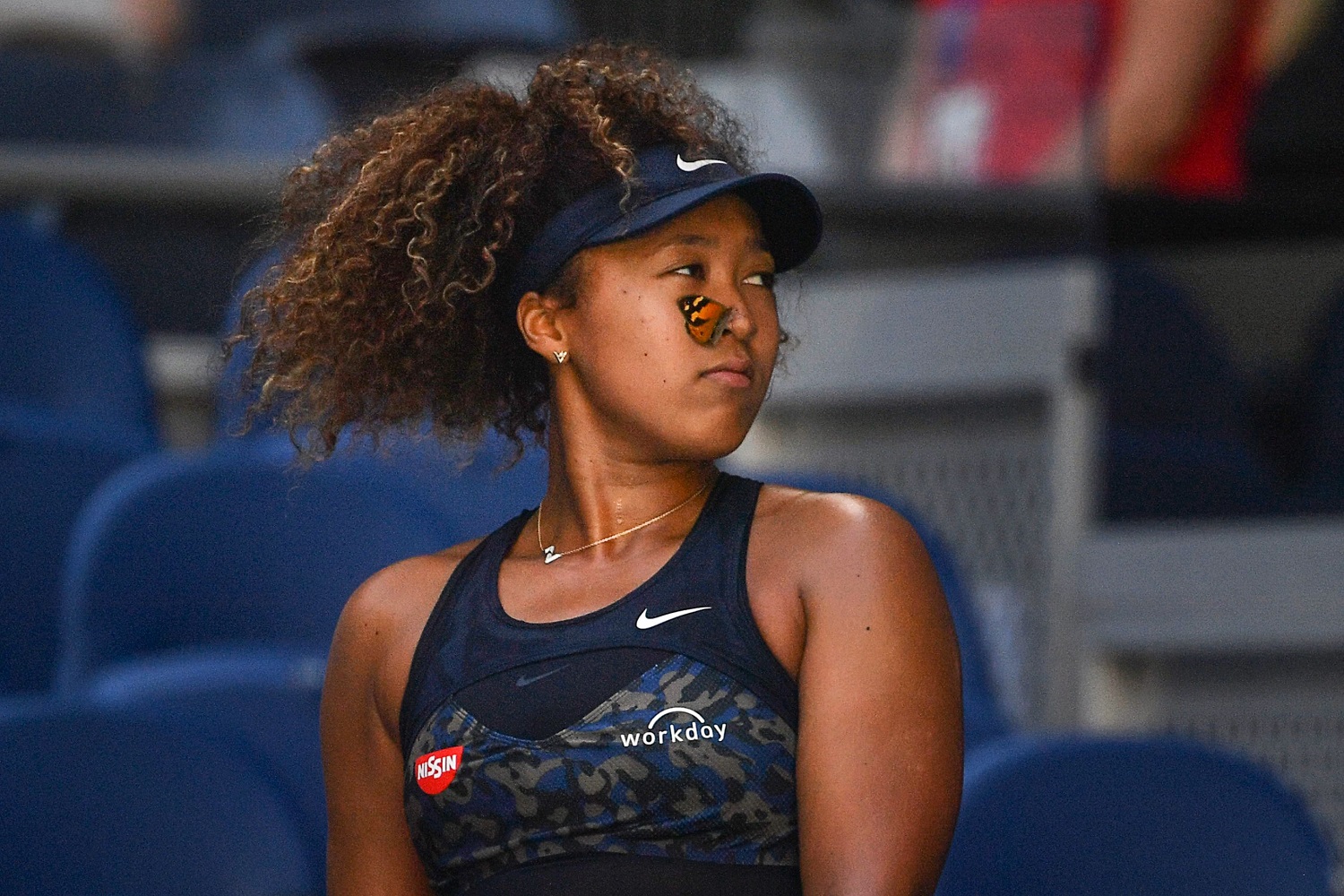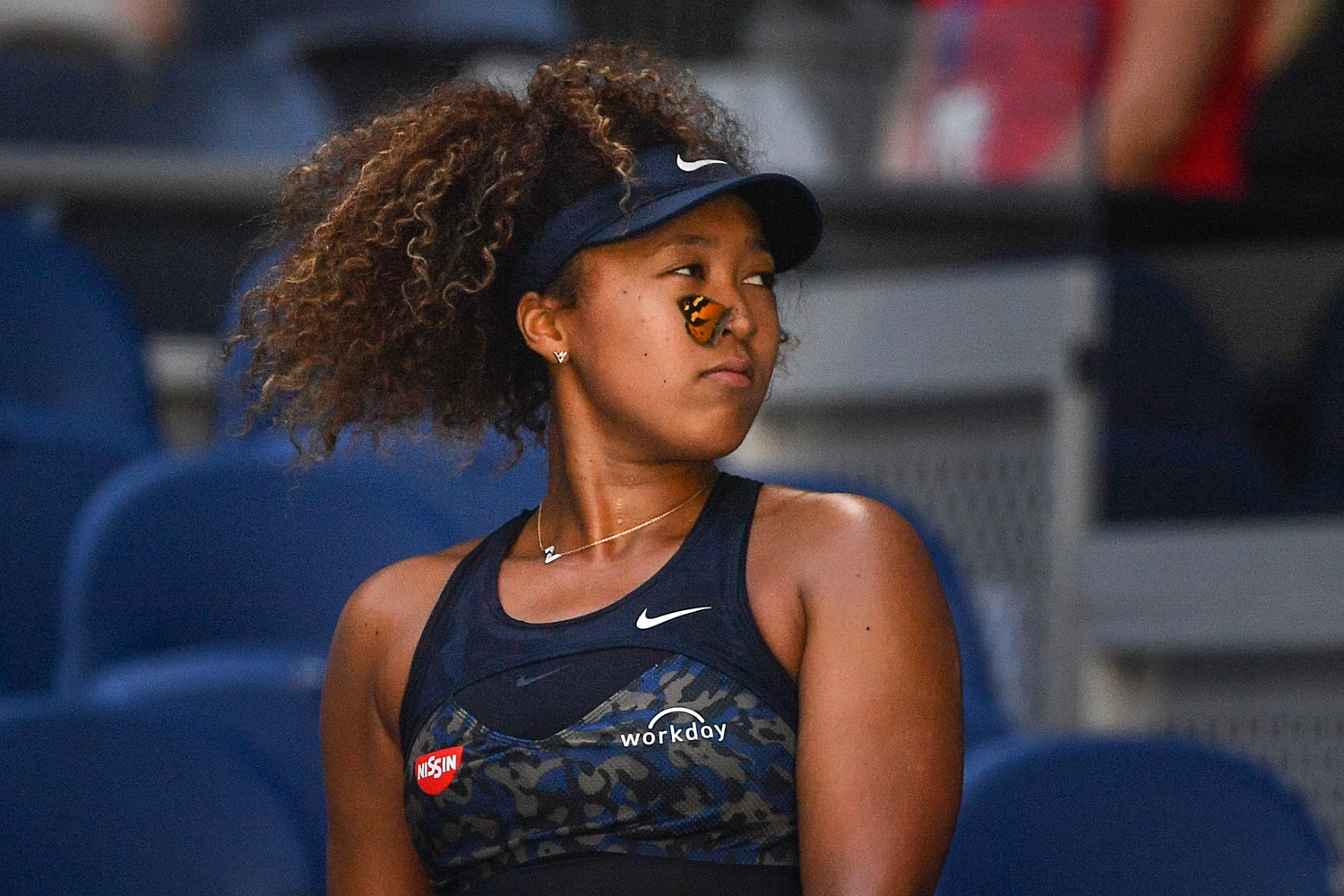 The Australian Open match between Naomi Osaka and Ons Jabeur included a humorous moment during the second set. With Osaka about to serve, a butterfly fluttered around her and landed on the tennis star's left leg. A fan yelled out, "There's a butterfly on your leg," according to Yahoo Sports.
Instead of swatting at the gentle visitor, Osaka reached down and collected it on her left hand to the crowd's delight. She then walked the butterfly to the front of the grandstand, hoping to lay it safely on a towel. But the butterfly was having none of that. Instead, it fluttered straight up and landed on Osaka's face.
She gently captured it once more, brought it back to the sidelines and finally was able to resume her match as the butterfly flew off.
How old is Naomi Osaka?
Naomi Osaka has soared in both the WTA rankings and in popularity among women's tennis fans. She now sits third in the world rankings behind Ashleigh Barty and Simona Halep.
Osaka earned her first grand slam crown at the 2018 U.S. Open, followed soon afterward with a triumph at the 2019 Australian Open. She won again at the U.S. Open late last summer.
Along the way, she has accumulated a vast following on both sides of the Pacific Ocean, having been born in Japan and then spending much of her life in the United States. Osaka's popularity in her homeland soared after an announcement that she intended to represent Japan in the since-postponed Tokyo Olympics.
The international visibility and impressive work on the court have translated into numerous endorsement deals for a 23-year-old. Forbes ranked her as the No. 1 earner among female athletes last year with a combined $37.4 million in deals and prize money, eclipsing Serena Williams. Osaka switched from Adidas to Nike in 2019, and she also counts Nissan, Citizen Watch, and Louis Vuitton among her endorsement deals.
Like Sportscasting on Facebook. Follow us on Twitter @sportscasting19.