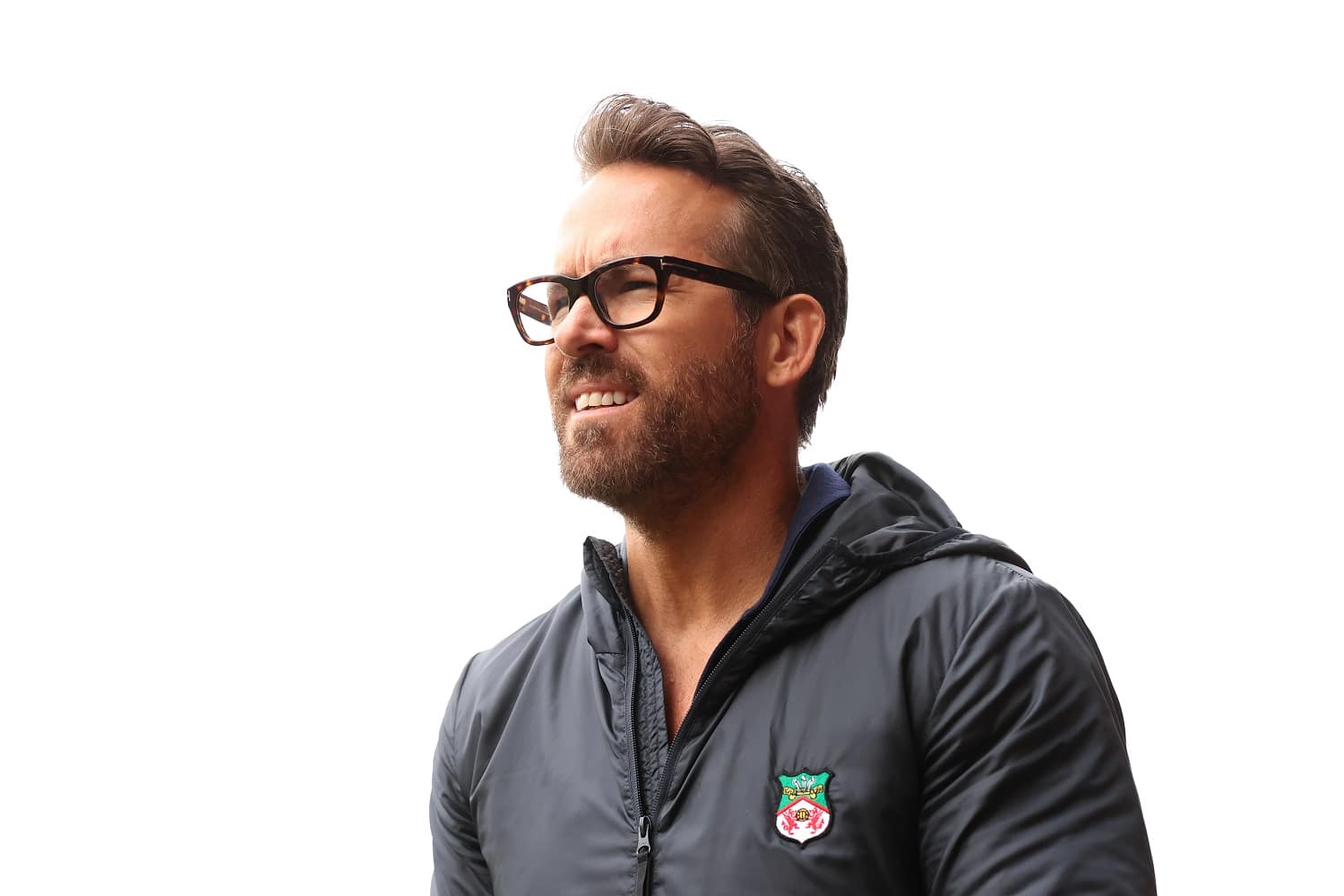 NASCAR Develops Another Formula 1 Problem on Eve of a Key Cup Series Moment
Ryan Reynolds looks on prior to the Vanarama National League match between Wrexham and Boreham Wood at Racecourse Ground on April 22, 2023, in Wrexham, Wales.
NASCAR officials believe – hope? – they're doing something cool and captivating this weekend by conducting a street race in Chicago. Of course, street courses aren't remotely new to IndyCar in North America or Formula 1 around the world.
Executives of the stock car series would like you to ignore that and turn out or tune in for Sunday's Cup Series race. And if you wouldn't mind, it would be nice if you'd also ignore how enthused Americans are about F1. The latest evidence arrived this week in the form of a reported $220 million investment.
NASCAR comes to Chicago as Formula 1 preps for Las Vegas
The big NASCAR innovation of the 2023 Cup Series schedule is the addition of the Chicago street race on Independence Day weekend at the expense of the short-lived race at nearby Road America. NASCAR's thinking is that it can reach a new audience with a combination of racing and entertainment all weekend in one of the country's major population centers.
Meanwhile, Formula I green-lighted the creation of a fall race in Las Vegas. Coupled with COTA and Miami, it gives the United States three races, each at a different time of the year and spread across the country. F1 isn't pursuing a new audience; that audience already exists, and the series is addressing the demand.
Formula 1 has benefitted from an ongoing Netflix series and the captivating – and controversial – 2021 duel between Max Verstappen and seven-time champion Lewis Hamilton.
Ryan Reynolds just made a huge Formula 1 investment
Canadian-born Ryan Reynolds and Philadelphia native Rob McElhenney bought the Welsh soccer club Wrexham AFC in 2020 and turned the adventure into a Hulu series documenting the struggles of the small club. The just-concluded season ended with a promotion to the fourth-tier league, bringing the actors more attention for their unconventional investment.
Now, they're part of a consortium including Otro Capital and RedBird Capital that's investing in Formula 1. Reynolds, McElhenney, and fellow actor Michael B. Jordan are among those spending $220 million for a 24% stake in the Alpine Team, according to Deadline. Renault will continue to hold the controlling interest in the mid-pack F1 team.
Coincidentally, the same Michael Andretti story that pops up twice a year or so resurfaced this week as Sports Business Journal reminded readers that he remains interested in owning a NASCAR team – but not until he can close a deal to buy an F1 team. That process remains painfully slow.
Where's the interest in helping NASCAR grow?
NASCAR is conducting negotiations this year on new TV contracts as well as with its Cup Series team owners, who have long decried the governing body's revenue model. NASCAR reportedly has proposed doing away with the chart system launched in 2016, which would be a blow to owners since those 36 franchises hold tangible value when they decide to exit the sport and sell their teams.
In recent years, Matt Kauling expanded into the Cup Series, Justin Marks bought the remnants of a team, and Michael Jordan built one from scratch. Dale Earnhardt Jr. has long desired to move up from the Xfinity Series but hasn't made a move. Until NASCAR and the owners settle their differences on charters and the television revenue formula, Earnhardt won't be the only prospective owner standing on the sidelines.
Even then, the deal would have to be a good one for new and existing owners, who mostly rely too heavily on sponsorships to make their budgets work,
In the meantime, people like Ryan Reynolds and Michael Andretti are putting their efforts – and their money – into the glamourous Formula 1 series. It's a missed opportunity for NASCAR to grow or to at least begin the conversation with individuals who'll become the next generation of owners.
The Chicago experiment might achieve NASCAR's goal of attracting fans who hadn't been following racing. But F1 has been adding to its base for years, and now it's extending its lead in ownership interest, too.
Got a question or observation about racing? Sportscasting's John Moriello does a mailbag column each Friday. Write to him at [email protected].