NASCAR's First Race Featured 6 Future Hall of Famers and the First Disqualified Winner
When Chase Elliott won at Pocono last season via the disqualification of Denny Hamlin and Kyle Busch, he didn't hop back in the No. 9 Chevy on Victory Lane and drive it home. That would be one of the many ways NASCAR has changed since June 19, 1949.
That was the date of the debut race for what is now known as the Cup Series. It marked the start of six Hall of Fame careers and the first controversy in the sport.
Stock car racing started with actual stock cars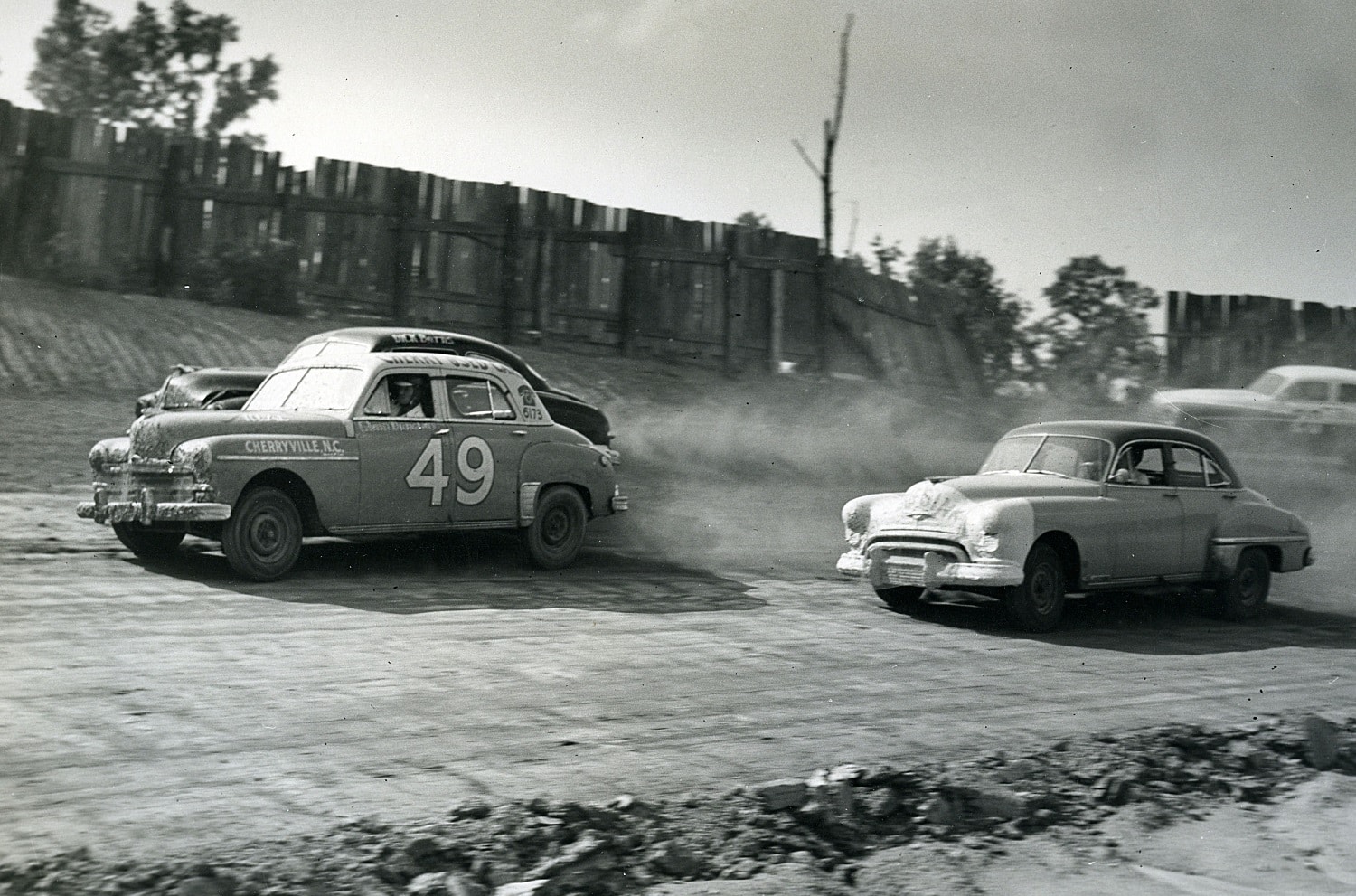 Richard Petty, Dale Earnhardt, and Jimmie Johnson owe their seven championships apiece to what Bill France Sr. started in 1949 at the three-quarter-mile Charlotte Speedway, a dirt track that stood near what is now the North Carolina community's airport.
While racing existed before France, it wasn't done with showroom models in any consistent fashion. France changed that by putting up a $5,000 purse for a 200-lap race that attracted 33 drivers. One of the 33 was Jim Roper, who drove in from Kansas in his 1949 Lincoln.
France had to have known immediately he had a winning idea. Various estimates put the attendance at between 10,000 and 13,000 spectators. What they witnessed was a war of attrition as the combination of frequent contact, ruts on the dirt track, and overheated engines winnowed the field to just 11 finishers.
NASCAR's first winner finished three laps down
Mechanical issues KO'd the first two drivers to hold leads in NASCAR's first race. Bob Flock bowed out when his 1946 Hudson's engine conked out after five laps. Bill Blair ran out front for the next 145 laps until the engine on his '49 Lincoln overheated.
When the checkered flag came down, North Carolina driver Glenn Dunnaway came across far in front of runner-up Jim Roper in the contest for the $2,000 top prize.
Dunnaway's celebration didn't last. Upon inspecting his 1947 Ford, officials determined the rear end of the car had been reinforced, defeating the purpose of labeling it stock car racing. According to Autoweek, that was a common modification to cars used to run moonshine.
The disqualification made Roper the winner, but he faced a different issue: Officials tore down his engine so thoroughly during the inspection that he had to have a new engine installed at a nearby dealership before he could drive home.
Six future Hall of Famers competed in that first race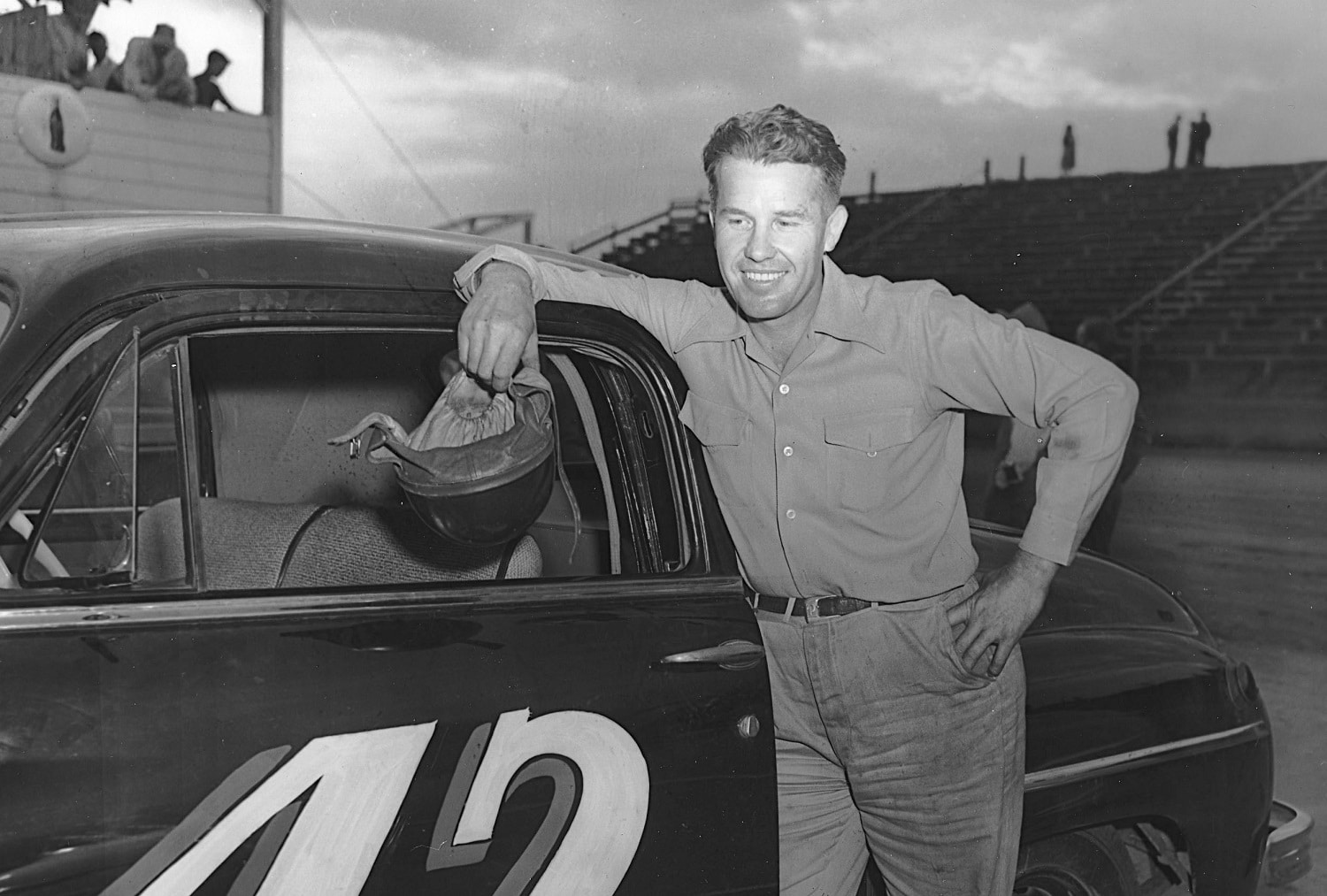 Jim Roper's time at the top in NASCAR didn't last long. He competed in the third of 1949's eight races, finishing 15th on the mile track in Hillsborough, North Carolina, and then never again.
On the other hand, the debut race's field of 33 drivers included six men who would earn enshrinement after NASCAR opened a Hall of Fame more than six decades later: Buck Baker, Red Byron, Tim Flock, Lee Petty, Herb Thomas, and Curtis Turner.
Byron, who won two of the races, and Petty, who triumphed once, finished one-two in the season standings that first year.
Got a question or observation about racing? Sportscasting's John Moriello does a mailbag column each Friday. Write to him at [email protected]