NASCAR Mailbag: Kyle Busch Is the Best Thing the Cup Series Has Going
Sunday's race was my moment of clarity. I used to think I had no use for Kyle Busch. In fact, I now realize I've needed him all these years as the villain against my favorites who keeps me coming back to watch. Back in the day, Ernie "The Big Cat" Ladd and Dick "The Bulldog" Brower kept me coming back to pro wrestling as I rooted for Johnny Powers and Bruno Sammartino (From T.T. via Yahoo Mail)
Kyle Busch is the most valuable commodity in the NASCAR arsenal right now. (From C.T. via Gmail)
Let's be clear from the start: Unlike certain rasslin' bad guys, Kyle Busch has never used a foreign object to win. I'm pretty sure even the Toyotas he was driving for Joe Gibbs Racing were manufactured in the United States.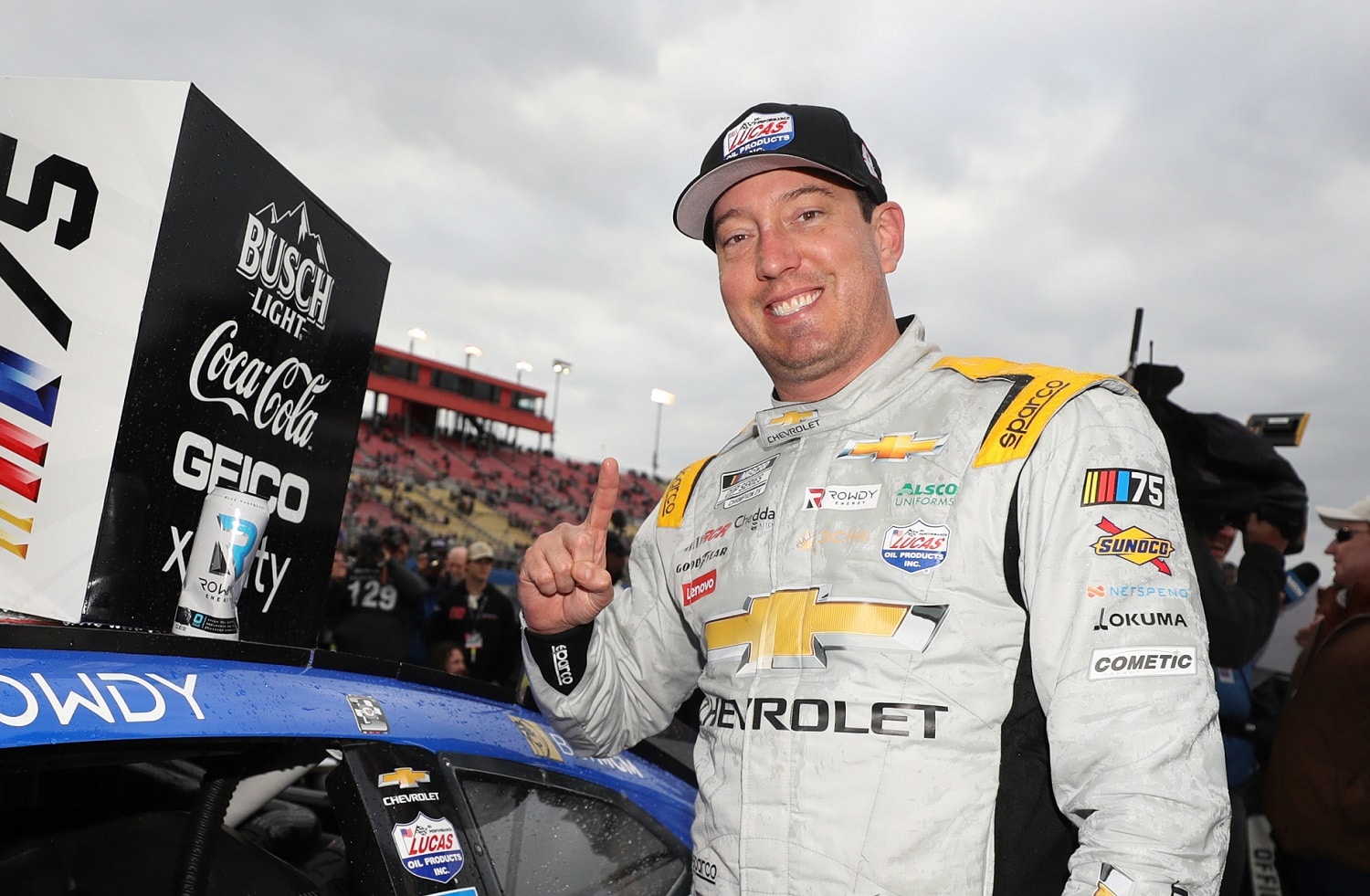 Jeff Gluck of The Athletic went the route of the wrestling analogy, too, in explaining the need for "babyfaces" (good guys) and "heels" (bad guys). Where it gets interesting, though, is that Busch's win on Sunday at Fontana seemed popular with those in attendance. We may be witnessing what wrestling went through with Jimmy "Superfly" Snuka, whose athleticism in the ring made him so popular that Vince McMahon had to construct a storyline to make him a hero.
What's been the turning point for Busch? For one, there's a certain charm to his social media presence. There's also the story of the amazing work Kyle and Samantha Busch do through their foundation to help couples with fertility issues.
And then there was last season's long goodbye at Joe Gibbs Racing, which couldn't piece together a sponsorship package to keep him in the No. 18 Toyota. Against all odds, Busch came across as a sympathetic figure.
All things considered, it's good from NASCAR's perspective that Ross Chastain rubbed some people the wrong way last year, and Ty Gibbs is warming up in the bullpen. We may need that fresh supply of bad guys.
As Gluck summarized, NASCAR is more fun when Busch is relevant. And winning on Sunday kept him relevant.
Regarding your previous mailbag about the way TV covers the Cup Series, my No. 1 gripe is "commercials" during live coverage. Which in-car cameras we see seem to be decided by who's sponsoring the coverage, and we get too many interruptions updating us on the "Coca-Cola Family of Drivers" and the status of the Toyotas. (From R.D. via Gmail)
Agreed, and it's worse than you might realize. Have you noticed how the announcers talk about "Goodyear tires" rather than just tires? I'm pretty sure those are contractually obligated mentions as part of the Fox and NBC deals with NASCAR. Ditto for mentions of Sunoco rather than just saying gas or fuel.
Pro football coverage works the same way. Those couple of mentions per game telling viewers they can find more information on NFL.com aren't being done out of the kindness of the networks' heart. It's written into the contracts.
It's all insidious, and it's here to stay.
Got a question or observation about racing? Sportscasting's John Moriello does a mailbag column each Friday. Write to him at [email protected]