NASCAR Veteran Kasey Kahne Is Going Full 'Outlaw' in 2022, and It Will Be Surprisingly Difficult
Article Highlights:
Kasey Kahne plans to drive full-time for his own racing team in the 2022 World of Outlaws series
Kahne drove 15 seasons in the NASCAR Cup Series, scoring 18 victories
Kahne ran nearly half the WoO schedule last season but never placed better than fifth
What's a guy with 529 career NASCAR Cup Series starts and 18 victories doing messing around with sprint cars? If his name is Kasey Kahne, the answer is not much so far. But Kahne is focused on changing that in 2022 by taking on a full schedule on dirt tracks.
It figures to be oddly challenging for a guy who ran so well for so long in NASCAR's major series.
Kasey Kahne was a tough competitor in his NASCAR days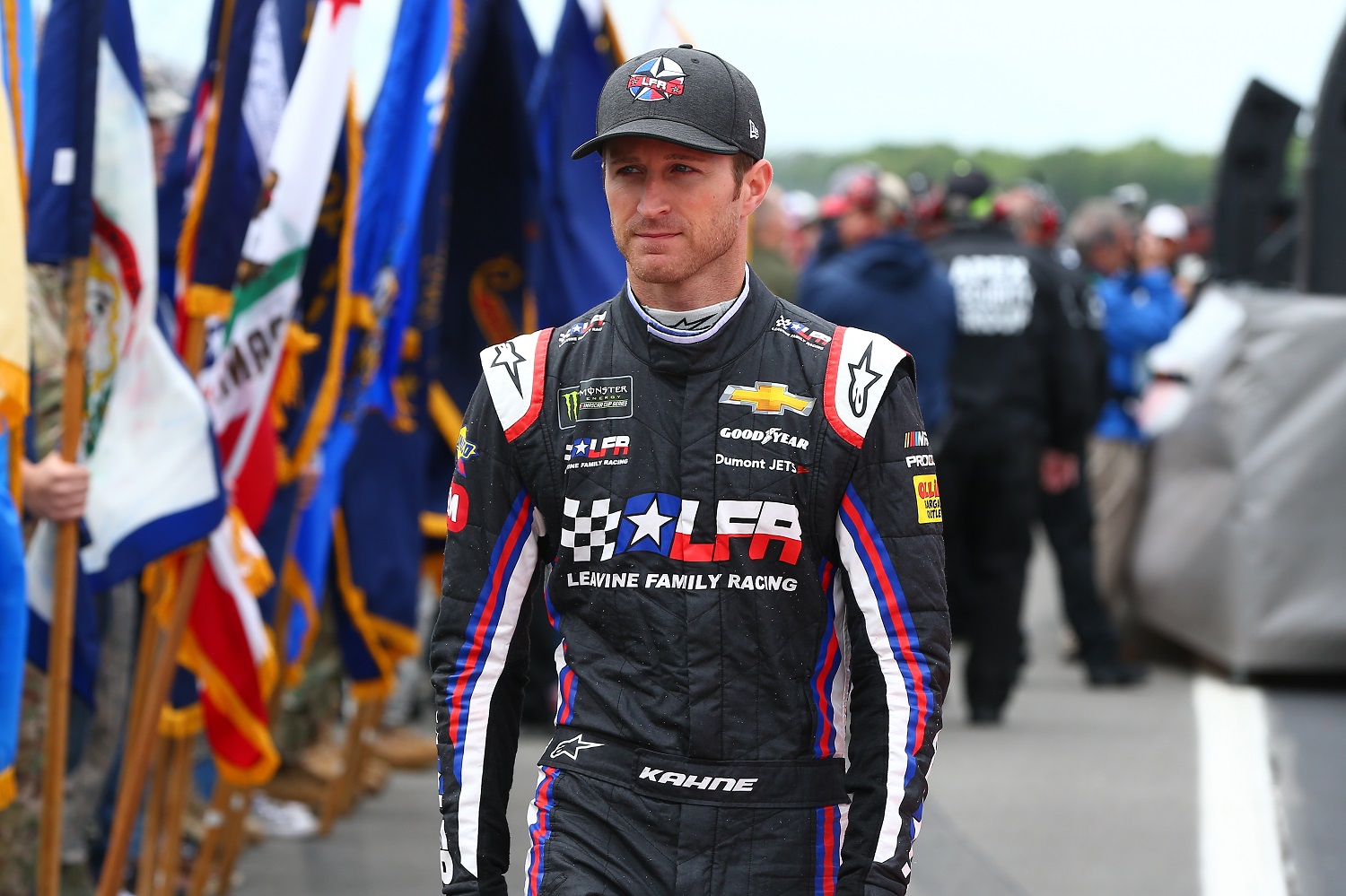 Kasey Kahne joined the NASCAR Xfinity Series in 2002, and it didn't take long for him to show he could handle any vehicle in the sport's three national circuits.
Kahne won a race and logged three other top-five finishes in his second season, which was his last full-time Xfinity year. He finished with eight victories in 205 career starts. Beginning in 2004, Kahne embarked on a 15-year stint in the Cup Series, and two years later he won six times in an Evernham Motorsports Dodge to place eighth in points.
He placed fourth in points as recently as 2012 and finished with 18 checkered flags by the time he retired two-thirds of the way through the 2018 schedule.
Arguably Kahne's wildest stat is his record in the truck series. Though he made just six starts over a 12-year span, he won five times and placed second in the only race he didn't beat the entire field to the finish line.
NASCAR veteran Kasey Kahne will tackle a full World of Outlaws schedule
Kasey Kahne left NASCAR late in 2018, but he has remained active in racing with his longstanding Kasey Kahne Racing team that competes on the dirt tracks of the World of Outlaws. The team's centerpiece is Brad Sweet, who has captured 55 sprint car features in the past five seasons. Sweet consistently finishes in the top six in season points, including a championship three-peat since 2019.
Now, Kahne has decided to commit to an ambitious driving schedule of his own. Though he has been active in World of Outlaws racing, Kahne says he is planning on full-time racing in the KKR No. 9 car in 2022.
"I am grateful to have propelled into the NASCAR ranks as quickly as I did, but sprint car racing has been a dream of mine since I was a kid, and this is the first chance I've had to dedicate myself to it full-time," Kahne said in a statement.
"Full time" means something decidedly different on the World of Outlaws sprint circuit. The WoO schedule calls for more than 80 events in nine months, beginning in early February.
"The World of Outlaws puts the top competitors in the sport, with the most grueling schedule; traveling to tracks nationwide, night-in and night-out," Kahne added. "I've realized through my commitments as a team owner that I still want to race and challenge myself at this level."
WoO has been a tough nut to crack thus far
Former NASCAR standout Kasey Kahne is no newcomer when it comes to running the World of Outlaws series, but his big-time experience hasn't translated to success thus far.
Dirtrackr.com lists Kayne as making 33 starts last season, but his best showings were two fifth-place finishes. In fact, the database lists 70 appearances since 2017 with no victories and a total of 20 laps led.
Part of that is undoubtedly due to Kahne allocating the team's best equipment and resources to his full-time drivers. However, he recently added Fuel Me as a sponsor of his sprint car, and Karavan Trailers is continuing its support of the organization.
Race fans will start learning in six weeks whether that is enough to land Kahne back on victory lane.
Additional stats courtesy of Racing Reference.