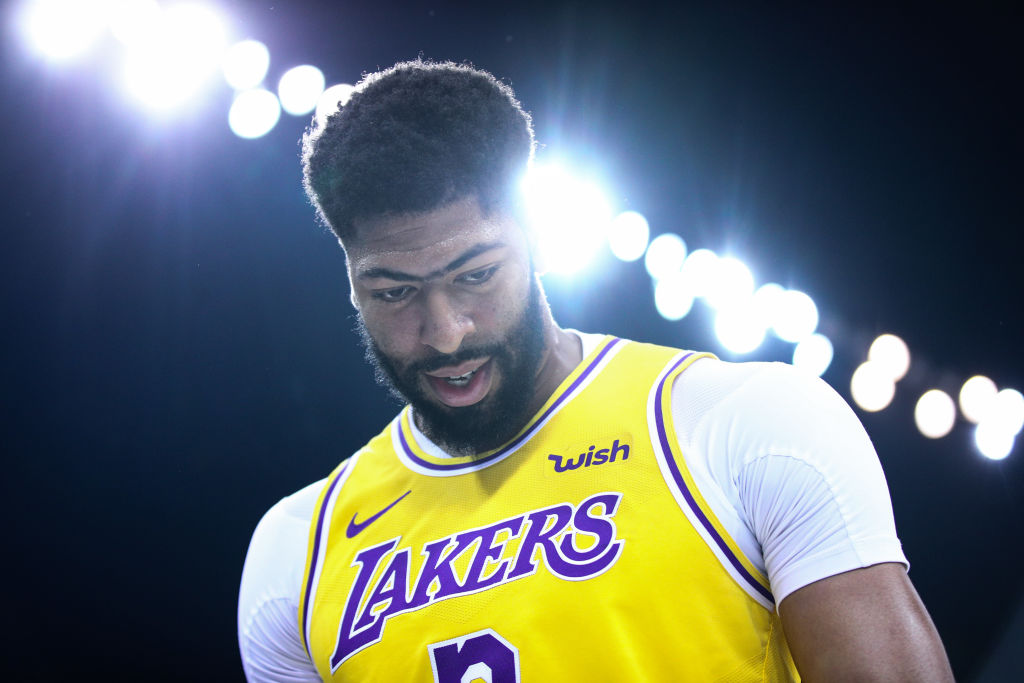 NBA: Anthony Davis's Comments Prove the Lakers Are a Players' Team
In the 2019 offseason, the Los Angeles Lakers landed Anthony Davis and sent shockwaves around the NBA. Davis says they are a "players' team."
Last season was rough for Los Angeles Lakers fans. Although the team was able to sign LeBron James away from the Cleveland Cavaliers, they weren't able to secure another superstar to team up with him. Instead of dreams of a championship chase, the team finished 12th in the Western Conference standings, and head coach Luke Walton was fired.
In the offseason, the team landed Anthony Davis and sent shockwaves around the NBA. Although Frank Vogel is the new head coach, Davis insists the Lakers are a "players' team." Today, we will look at his recent comments, and what fans can expect in the 2019-20 NBA season.
Anthony Davis escapes New Orleans
Prior to the All-Star break last season, Davis informed the New Orleans Pelicans he would not re-sign with the team at the end of his contract (2020-21 season). He wanted to be traded to a championship contender. There was a proposed deal in place for the Lakers to land Davis, but it looked like a smokescreen from Pelicans General Manager Dell Demps.
This led to Demps' termination soon after. A deal was struck after the 2019 NBA Draft to send Davis to the Lakers in exchange for Lonzo Ball, Brandon Ingram, Josh Hart, and future draft picks.
Davis' Lakers comments
Speaking to the media at the Lakers annual media day, here's what Davis had to say about being included in the team's roster: "I think the front office did a great job of including LeBron and myself in the decisions to build this team … Every guy that is on this team, me and LeBron had a say so in. I think that's very important."
It isn't out of the ordinary for a team's front office to include their star players while filling out spots on a roster, but this has always been a slippery slope. Teams should be constructed based on the strengths and weaknesses of the coach's gameplan.
The current construction of the roster doesn't look like there are any bad fits as far as schemes go. But you have to wonder how will Davis and James react if the team wants to move a few players who are underperforming?
Championship caliber?
Can this Lakers team win it all? That is the question fans will ask this season after a disappointing 2018-19 campaign. One key re-signing from last season was point guard Rajon Rondo. He played well in Luke Walton's offense. Outside of a fight with Chris Paul early in the season, he wasn't a locker room issue like he has been. With Ball in New Orleans, we expect him to play between 25 and 30 minutes per game next season.
James put up MVP-caliber numbers last season, averaging 27-7-7, but it went pretty much unnoticed due to the Lakers' poor record. This year we expect similar numbers from him with Anthony Davis providing scoring relief.
Davis should put up an All-Star season in his own right. Averaging 26 and 12 wouldn't surprise us from the former No. 1 overall pick. Los Angeles will be scary to face in the playoffs if James and Davis are both healthy. This could be the No. 1 seed in the West.