NBA: Ranking Michael Jordan's Finals Appearances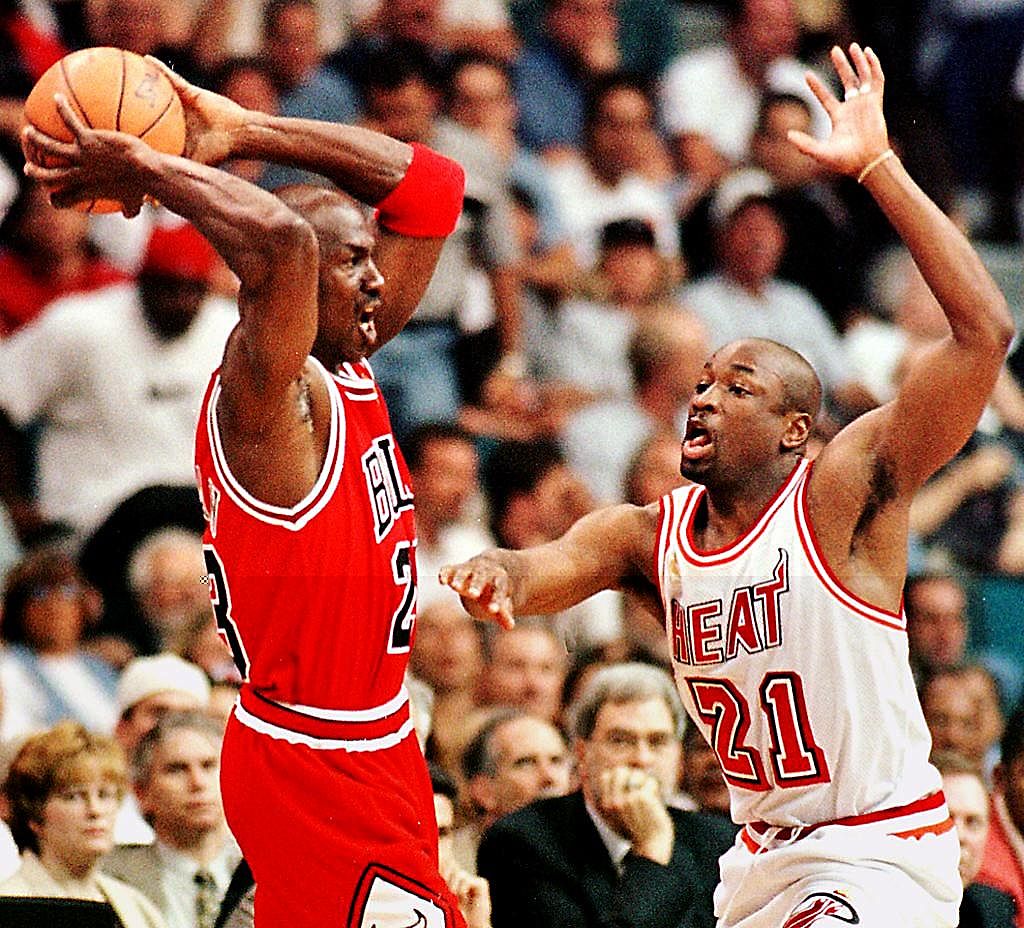 There were many incredible moments during Michael Jordan's NBA career. The Chicago Bulls superstar not only will go down as one of, if not the best players to ever touch an NBA floor, but he will definitely be known as the greatest closer in history. Why? Because when Jordan got to the game's biggest stage, he made sure that each and every time counted. Jordan was an amazing six-for-six in the NBA Finals, and never let a single series make it to Game 7 either.
With how many Game 7's we see today in the NBA, this list feels even more special to break down. Overall, Jordan was a special player, and one the NBA and fans will never forget. So, let's look at the best NBA finals appearances of Jordan's career, starting with No. 6. Don't forget that these are purely his finals appearances, which means that regular-season records aren't factored into the actual rankings.
6. 1996 NBA Finals: Chicago Bulls vs. Seattle SuperSonics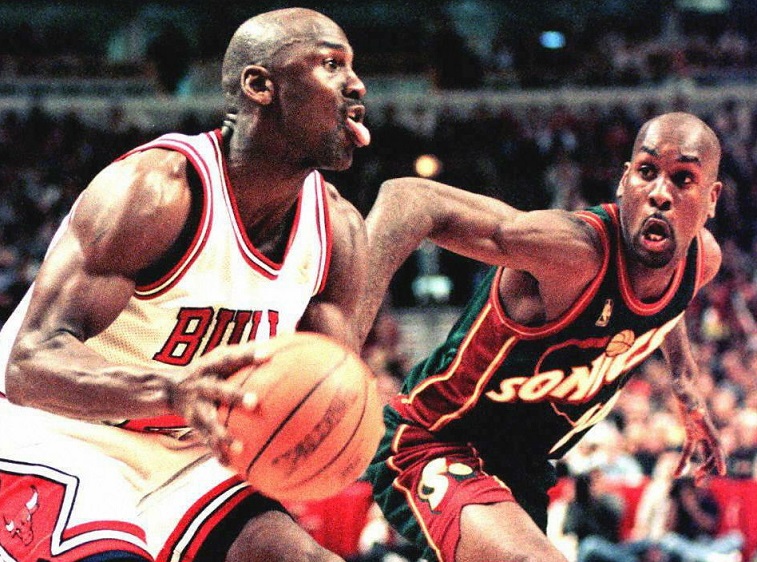 Finals averages

: 27.3 PPG, 5.3 RPG, 4.2 APG, 1.7 SPG

End result

: beat the Supersonics in six games
Yes, Jordan and the Bulls went 72-10 during the regular season this year. Pretty amazing that this is the season we actually consider to be the worst of his trips to the NBA finals, right? Overall, this is truly one of the top two worst statistical performances Jordan had in the finals, which is amazing, as he averaged 27.3 points. He played a ridiculous 42 minutes-per-game throughout this series, while shooting 41.5% from the field.
This obviously wasn't an easy matchup, as the SuperSonics had some impressive talent. Led by Gary Payton, Shawn Kemp, and Detlef Schrempf, Seattle went 64-18 during the regular season. Those three all averaged over 17.1 points-per-game and made for a pretty tough opponent. However, in the end, Jordan and the Bulls were just too much.
5. 1998 NBA Finals: Chicago Bulls vs. Utah Jazz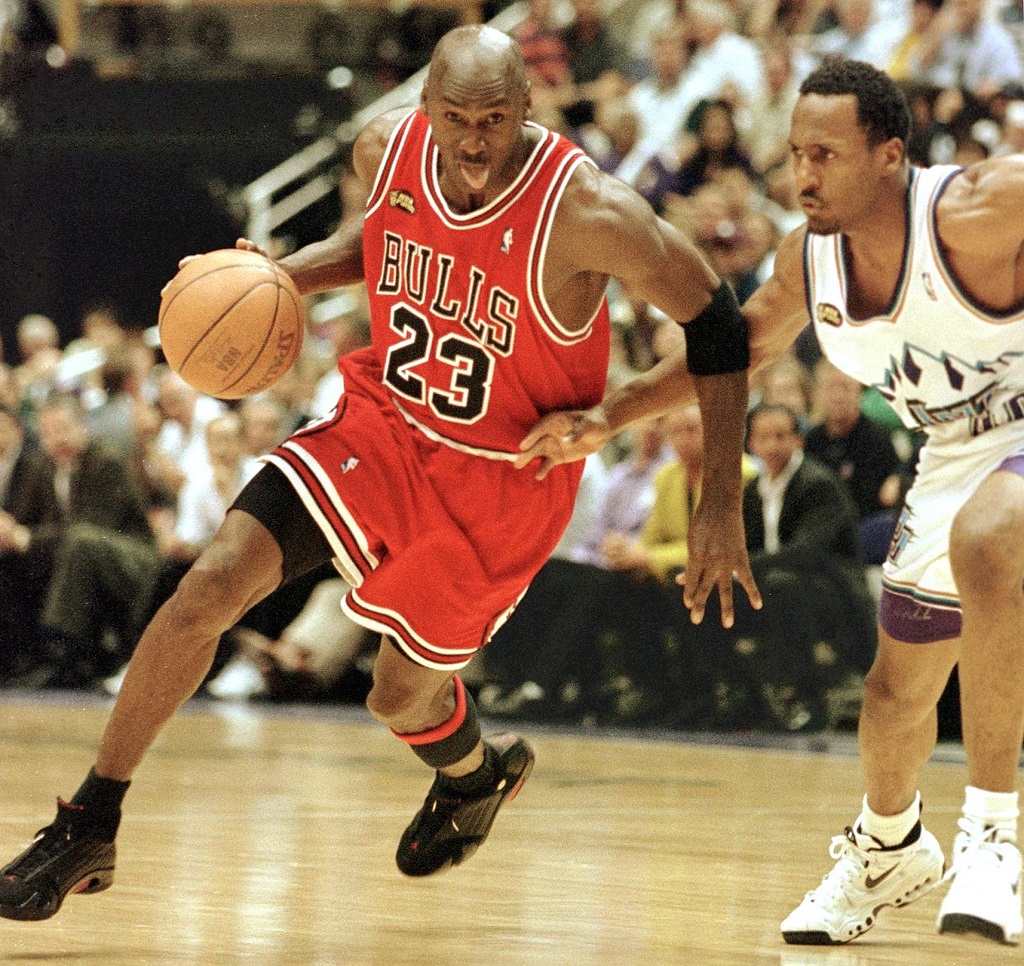 Finals averages

: 33.5 PPG, 4 RPG, 2.3 APG, 1.8 SPG

End result

: defeated the Jazz in six games
Yes, we're putting "the shot" in the No. 5 spot on the list. While Jordan's incredible game-winner over Bryon Russell might go down as one of the top buzzer-beaters of all time, we can't allow it to overshadow some of the appearances we list below.
The reason why this series gets the nod over the No. 6 series is because this was the second year in a row that Jordan and the Bulls defeated Karl Malone, John Stockton, and the talented Utah Jazz. Beating a team once in the NBA Finals is one thing, but doing it twice in a row? That's massively impressive. Jordan scored more in this series than the one against the Supersonics, but he was less effective in almost every other category.
Once again, though, Jordan played huge minutes, averaging 41.7 per game while shooting 42.7%  from the field. He was up against tough competition as well, as the Jazz went 62-20 during the regular season and had Malone (with a 27 points-per-game regular-season average), Stockton, Jeff Hornacek, and Russell.
4. 1992 NBA Finals: Chicago Bulls vs. Portland Trail Blazers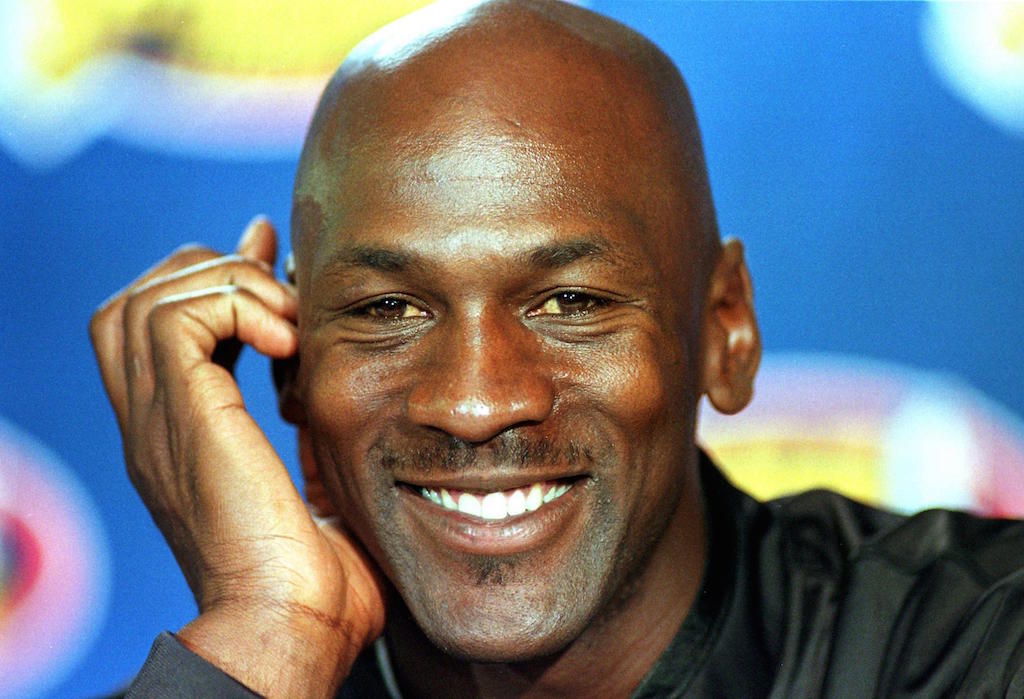 Finals averages

: 35.8 PPG, 6.5 APG, 4.8 RPG, 1.7 SPG

End result

: defeated Trail Blazers in six games
We must live in a pretty crazy world when a series in which Jordan averaged 35.8 points-per-game ranks as his fourth-best NBA finals performance ever, right? Pretty much.
Jordan averaged 42.3 minutes-per-game in this series, and shot a superb 52.6% from the field and 42.9% from three-point range. The Bulls went 67-15 in this season, so there's no question that everyone was out to get them. To top it off, they had some brutal competition in the finals, as they were taking on a team with multiple players who could score the ball.
The Blazers went 57-25 during the regular season, led by Clyde Drexler, who averaged 25 points, 6.7 assists, and 6.6 rebounds-per game during the year. They also had Terry Porter (18.1 points), Jerome Kersey (12.6 points), and Buck Williams (11.3 points and 8.8 rebounds-per-game). Basically, it was a talented roster all around, but Jordan did what Jordan does, and simply took over this series with his ability to score.
3. 1997 NBA Finals: Chicago Bulls vs. Utah Jazz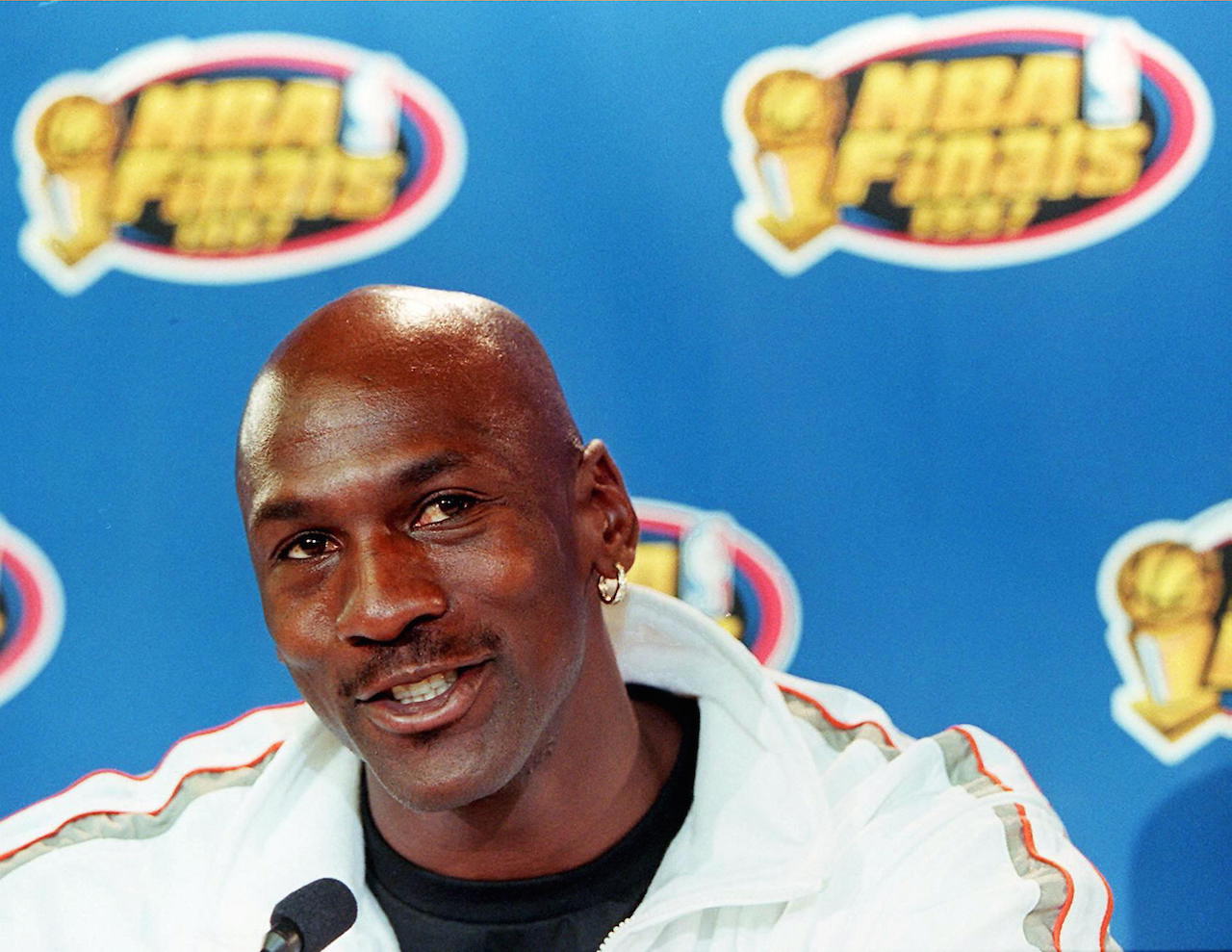 Finals averages

: 32.3 points, 7 RPG, 6 APG, 1.2 SPG

End result

: defeated Jazz in six games
The 69-13 Bulls had a pretty big task in the 1997 NBA Finals. They had to defeat a loaded Jazz team that posted its own impressive 64-18 regular-season record. Thanks once again to another incredible series from Jordan, the Bulls did just that — in six games.
Jordan played 42.7 minutes-per-game during the series, while shooting 45.6% from the field. The real reason why this series wound up at No. 3, instead of No. 4, is simply due to the fact that their opponent was so talented.
During the 1997 season, Malone averaged 27.4 points, Stockton posted numbers of 14.4 points and 10.5 assists, while Hornacek averaged 14.5 points himself. As mentioned, this was the first season of two in a row that the teams would meet, but Jordan's performance was so well-rounded and dominate that it's hard not to consider it in the top three.
2. 1993 NBA Finals: Chicago Bulls vs. Phoenix Suns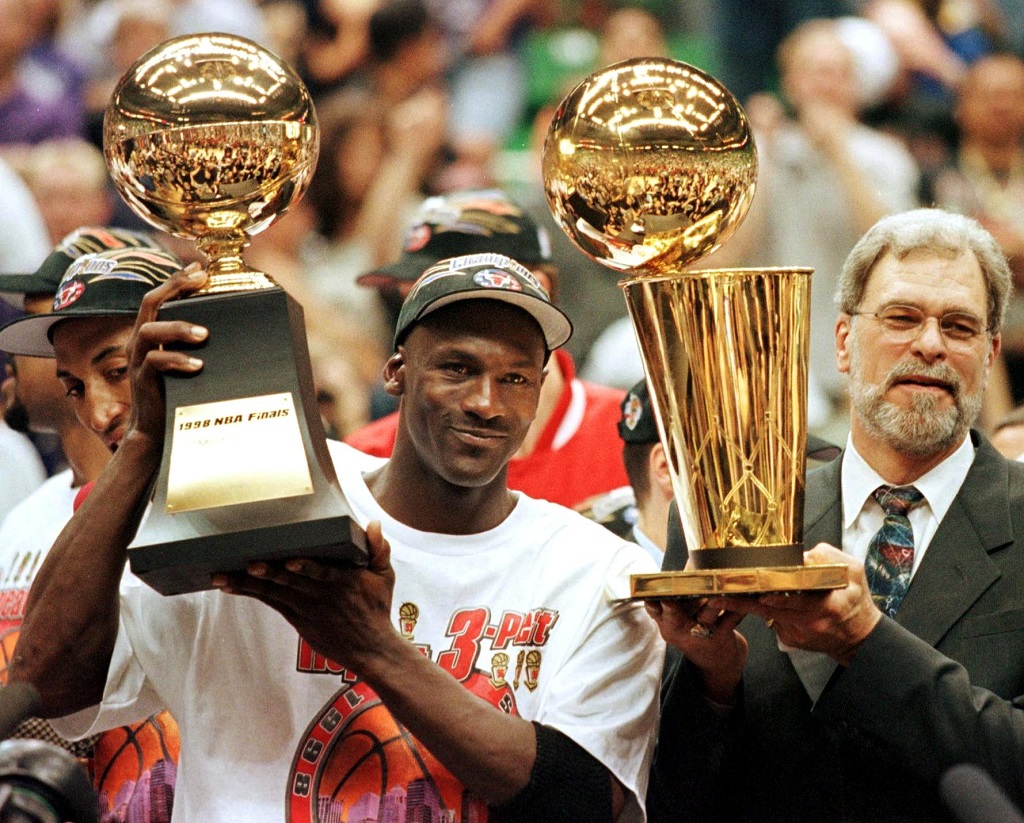 Finals averages

: 41 PPG, 8.5 RPG, 6.3 APG, 1.7 SPG

End result

: defeated the Suns in six games
Jordan got all the run he could handle in this series, seeing an unreal 45.7 minutes-per-game during the six-game series against the Suns. Putting this series at No. 2 overall was pretty brutal, and it can absolutely be argued as the best NBA Finals series of his career.
Jordan shot 50.8% from the field, 40% from three-point range, and that number above — the 41 points per game — is definitely correct. He averaged an absolutely unreal number of points in this series, while besting the Suns, who went 62-20 during the regular season this year.
Phoenix was led by Charles Barkley, Dan Majerle, Kevin Johnson, and Richard Dumas. Obviously, Barkley was the one who most fans were watching, as he averaged 25.6 points-per-game during the 1993 regular season. But he and the rest of the Suns weren't able to stop Jordan.
1. 1991 NBA Finals: Chicago Bulls vs. Los Angeles Lakers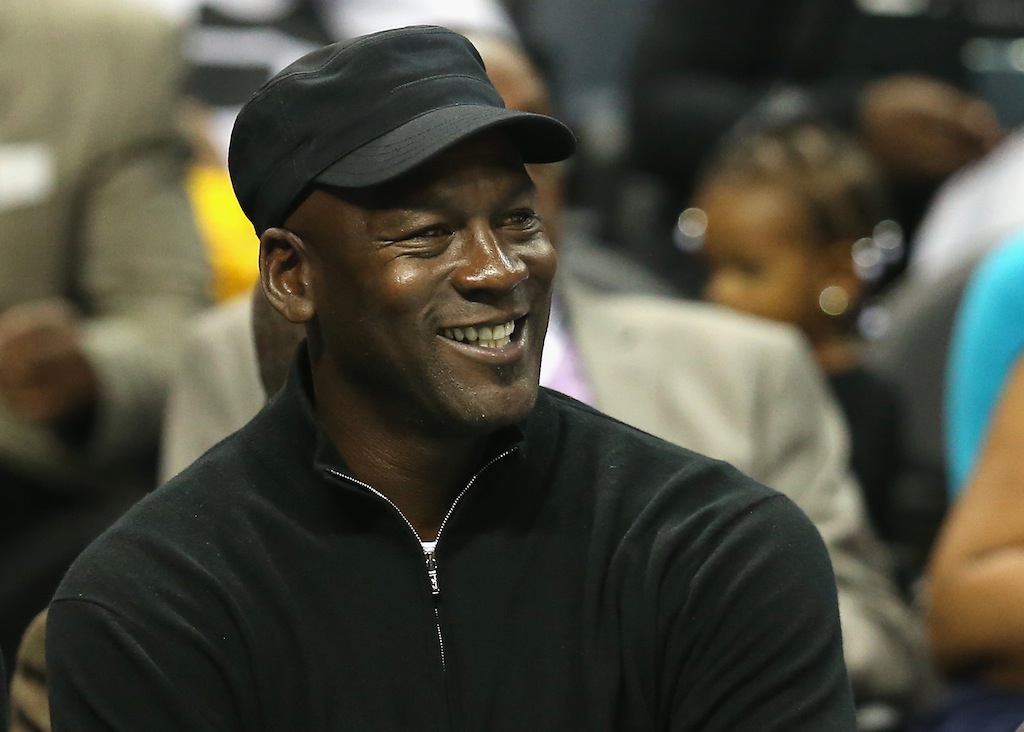 Finals Averages

: 31.2 PPG, 11.4 APG, 6.6 RPG, 2.8 SPG, 1.4 BPG

End Result

: Defeated the Lakers in five games
We chose to go with the most well-rounded performance Jordan ever had in an NBA finals series of his entire career. It was also the only series in which he averaged a double-double and was absolutely dominate across the board. Not only did he average the most assists-per-game (by nearly five assists) out of any other series, but he also averaged the most steals, blocks, and third-most rebounds as well.
Jordan got it done on both ends of the court in this series, while playing an incredible 44 minutes-per-game. To go along with all of that, he shot 55.8% from the field, 50% from three-point range, and helped the Bulls defeat a Lakers team that was loaded with talent and big names.
During the 1991 season, the Lakers went 58-24, and were led by five players who averaged 11.2 points or better, including James Worthy (21.4 points), Magic Johnson (19.4, 12.5 assists, seven rebounds), Sam Perkins (13.5 points, 7.4 rebounds), Byron Scott (14.5 points), and Vlade Divac (11.2 points, 8.1 rebounds). The Lakers were loaded with talent, but it still wasn't enough to beat the Bulls and one of the greatest players ever.
Statistics courtesy of ESPN and Basketball-Reference.