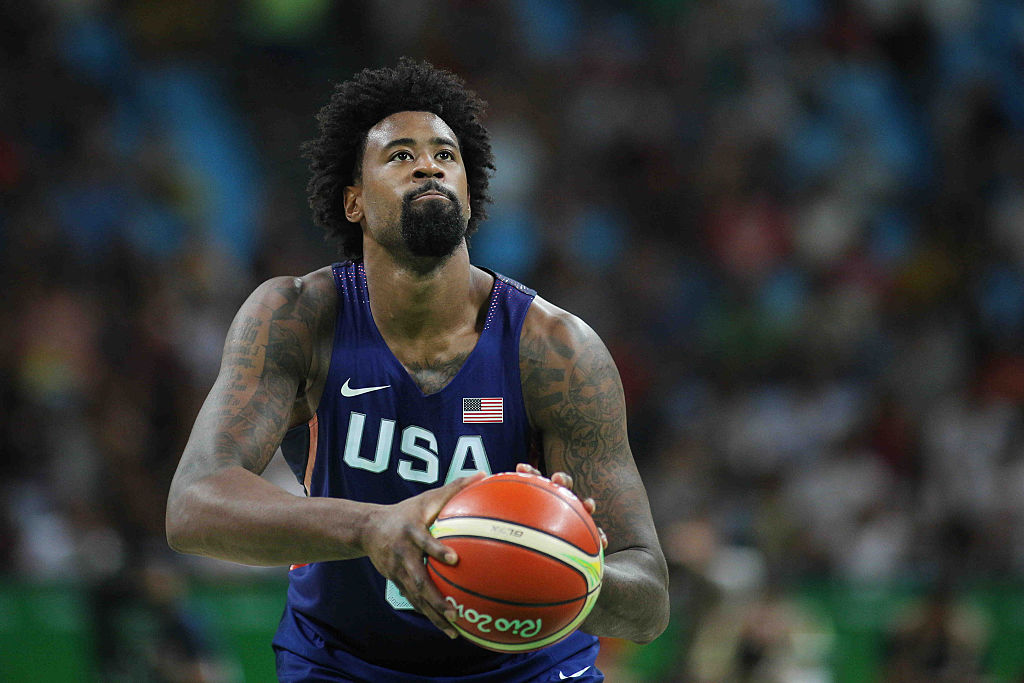 NBA: The Worst Free-Throw Shooters of All Time
Some NBA players struggle to shoot. But these NBA players made names for themselves despite being some of the worst free-throw shooters ever.
Free throws are meant to give an advantage to an NBA player who is fouled before he can sink a shot, but some never learn the skill. There's something about the crowd noise, pressure, and lack of skill that makes even some of the greatest NBA players ever falter when they hit the line.
While many short-term players come and go without learning how to shoot a free throw, these six players made names for themselves despite their limited abilities.
6. Bruce Bowen: 57.5%
Bruce Bowen's free-throw percentage isn't an all-time terrible one, but for a player who could otherwise shoot the basketball, his struggles at the line were downright perplexing.
The only non-big man on this list, Bowen was an integral part of the San Antonio Spurs from 2002 to 2009 thanks to his defense, and oddly enough, his three-point shooting. The 2002-03 season is especially perplexing for Bowen. That year, he shot 40% from the free-throw line, a career-low performance.
Even more confusing, however, is the fact that Bowen shot 44% from the three-point line, making him one of the rare players to have a season where they shot better from the three than they did from the stripe. 
5. Dwight Howard: 56.7%
Howard's numbers on their own don't make him stand out as one of the worst, but his ability to go ice cold at the worst times gave him a reputation as a less-than-stellar shooter. He was never a good shooter, but Howard would have stretches where he could not hit a free throw, causing other teams to invoke a hack-a-Dwight strategy. Because of this, Howard holds the single-game record of 39 free-throw attempts.
4. Shaquille O'Neal: 52.7%
Shaquille O'Neal's struggles at the free-throw line are legendary given his dominant nature. However, like many of the big men here, Shaq's game rarely went away from the rim, and a man his size was not expected to shoot unless they went to the line. Because of this, teams employed the legendary hack-a-Shaq strategy that famously got under the big man's skin. 
Late in his career, O'Neal spoke about how often the Spurs used this strategy. As a humorous comeback to the criticism, San Antonio coach Gregg Popovich had his team purposely foul Shaq seconds into the next game they met, causing O'Neal to laugh. 
3. Wilt Chamberlain: 51.1%
Wilt Chamberlain was more skilled than the other big men here, but his free-throw percentage was always in the cellar. Although he got his free-throw percentage up to 61% early on in his career, Chamberlain's later years were filled with seasons where he shot well below 50%. Oddly enough, his legendary 100-point game came thanks to a 28-of-32 performance from the line. 
2. DeAndre Jordan: 46.6%
Past his athletic dunks, DeAndre Jordan has never showcased a great offensive skill set. He has, however, made great strides to improve his free-throw shooting in recent seasons. Staying mostly below 50%, with many seasons spent below 40%, Jordan has become a more reliable shooter recently, hitting 70% from the line in 69 games during the 2018-19 season.
1. Ben Wallace: 41.4%
There is, perhaps, no star player whose game relied less on offense than Ben Wallace. He simply never needed the offense to make his presence known.
Despite being a four-time All-Star, Wallace never averaged even 10 points per game. Instead, he was one of the greatest defenders in NBA history. In his career, Wallace never shot even 50% from the free-throw line, but he did come close in the 2003-04 season.