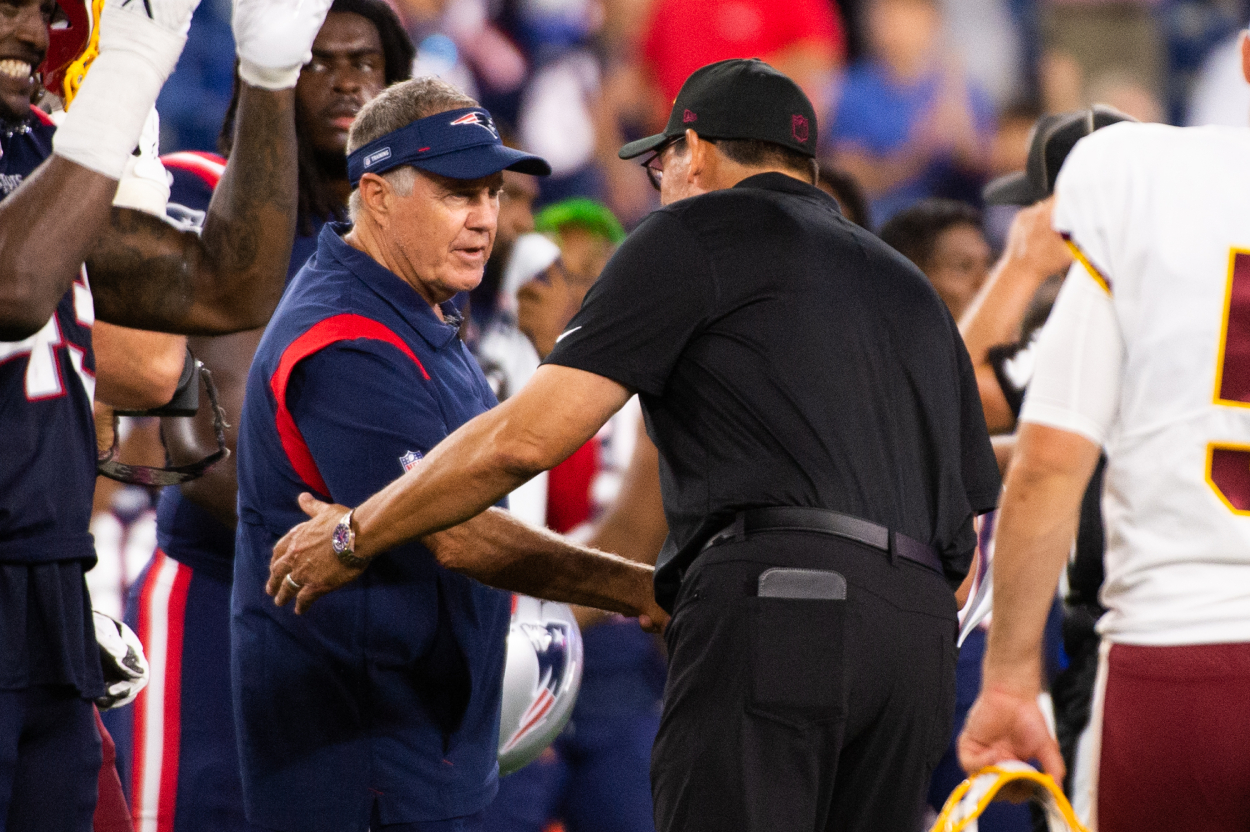 The New England Patriots' Record-Setting Spending Spree Heading Toward Disaster Level
The New England Patriots spent a lot of money in free agency, but how much did their offense really improve?
The New England Patriots were uncharacteristically significant players in the free-agent market this year. In fact, the team set a record, spending $159.6 million in guaranteed money over a nine-day period to reshape the roster. As we approach Week 1 of the 2021 NFL season, it doesn't appear the money was well spent.
The New England Patriots were a disaster offensively in 2020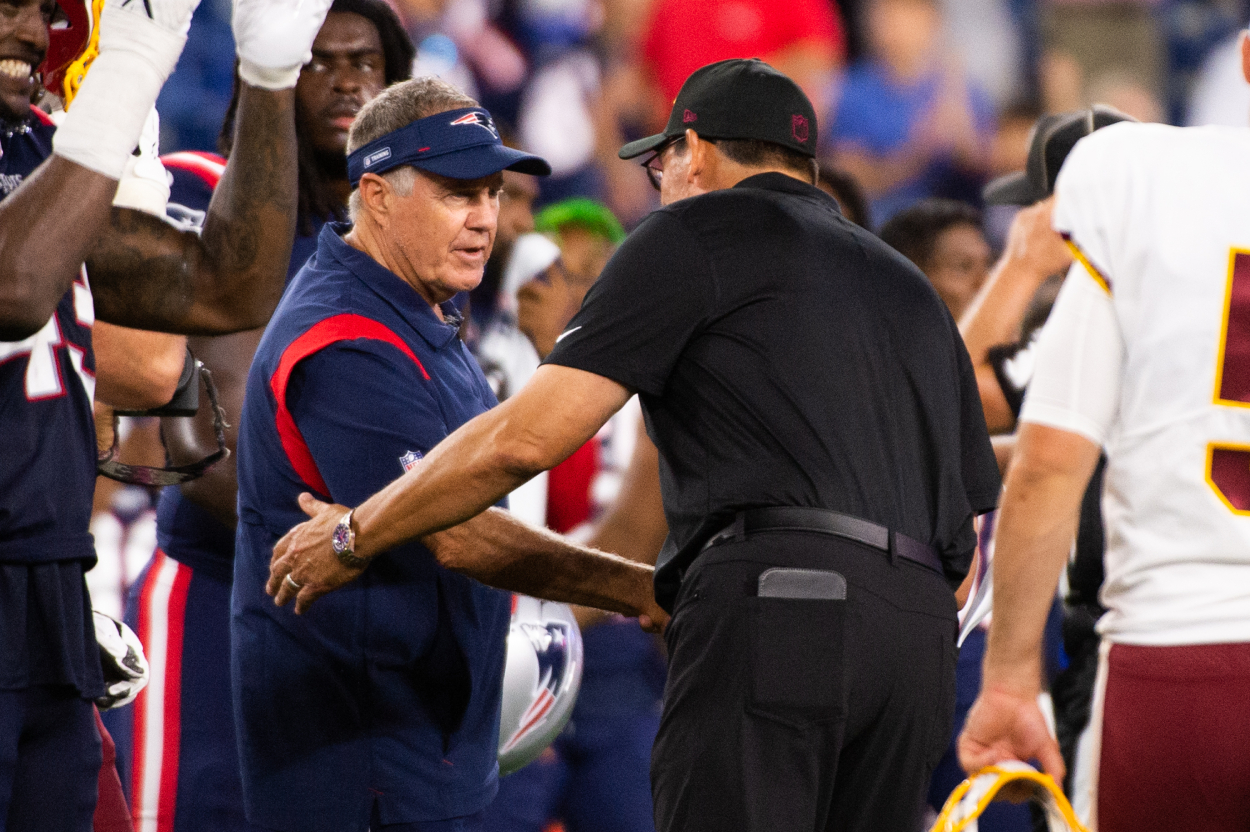 Yes, Tom Brady was no longer taking snaps from center in New England in 2020. Last season turned out to be a disaster for the Patriots, who suffered through their first losing season since 2000. With Brady gone, Bill Belichick brought in former NFL MVP Cam Newton to run the show offensively, and things didn't go quite as planned.
Putting the blame solely on Newton is unfair. The Patriots signed Newton late, and he was never able to develop a rapport with his receivers as the pandemic wreaked havoc with practice schedules and workouts. Newton also wasn't blessed with offensive weapons, especially when veteran Julian Edelman was limited to six games because of injury.
Newton played 15 games, missing one game against the Kansas City Chiefs after he was diagnosed with COVID-19. He compiled a 7-8 record and threw just eight touchdown passes. He had 10 interceptions.
Only five teams put up fewer points than the Patriots in 2020.
The New England Patriots wasted no time trying to fix their offense for 2021
While the Patriots used much of that money on the defensive side of the ball, offense was the biggest need. New England couldn't afford to have another offensive output like 2020. A year ago, tight ends were non-existent in their so-called passing game, so Belichick pounced on the two best in the free-agent market.
New England inked former Tennessee Titans tight end Jonnu Smith to a four-year, $50 million deal with $31.25 million guaranteed. Smith spent the last four seasons in Tennessee and had a career-high eight touchdown receptions a year ago.
They didn't stop there. The Pats also brought in tight end Hunter Henry of the Los Angeles Chargers, wooing him with a three-year, $37.5 million deal with $25 million in guarantees. Hunter spent the last five years with the Chargers. He has 21 career touchdowns despite missing the entire 2018 season with a torn ACL.
Within an hour and a half of each other, the Patriots also brought in wide receivers Kendrick Bourne (three-year deal with a max value of $22.5 million, and $5.25 million guaranteed) and Nelson Agholor (two-year deal with a max value of $26 million and $15 million guaranteed).
The Patriots also brought back Newton on a one-year deal with $3.5 million guaranteed. New England spent more than $80 million in guaranteed money alone on those five offensive players.
The Patriots don't appear to be much better offensively than they were last year
Smith and Henry should make a significant difference in the New England offense. The big question mark is their health. Henry has already dealt with shoulder and ankle injuries in his short time with the Patriots. Smith left practice earlier this week with an ankle injury. On Tuesday, the Pats had one tight end, Devin Asiasi, fully participating in practice.
The bigger problem is Newton is still the quarterback. While he's being pushed by rookie Mac Jones, Newton appears to be the favorite to start under center in Week 1.
Earlier this week, Bourne was asked about the availability of fellow newcomer wide receiver, Agholor, who missed time at practice.
"Nelly's getting better," Bourne said, according to WEEI. "I don't know really what he is dealing with but today he looked really good. It seemed like he's back. Hopefully, we can get him back out there for preseason, too. That would be dope – to see me, him, and Jakobi (Meyers). Kind of that's the plan, it looks like, for going into Game 1. Hopefully, we have everybody healthy."
Bourne, Agholor, and Meyers, although better than what was on the field a year ago, won't be scaring a whole lot of defensive backs. In fact, that trio has to rank near the bottom of the NFL's wide receiver groups.
Yes, the Patriots spent the money and attempted to address the offense. The good news for the Patriots is their schedule is far from tough. The bad news is it looks like the offense will struggle again. With an extra game added to the schedule, 8-9 would be a success in New England.