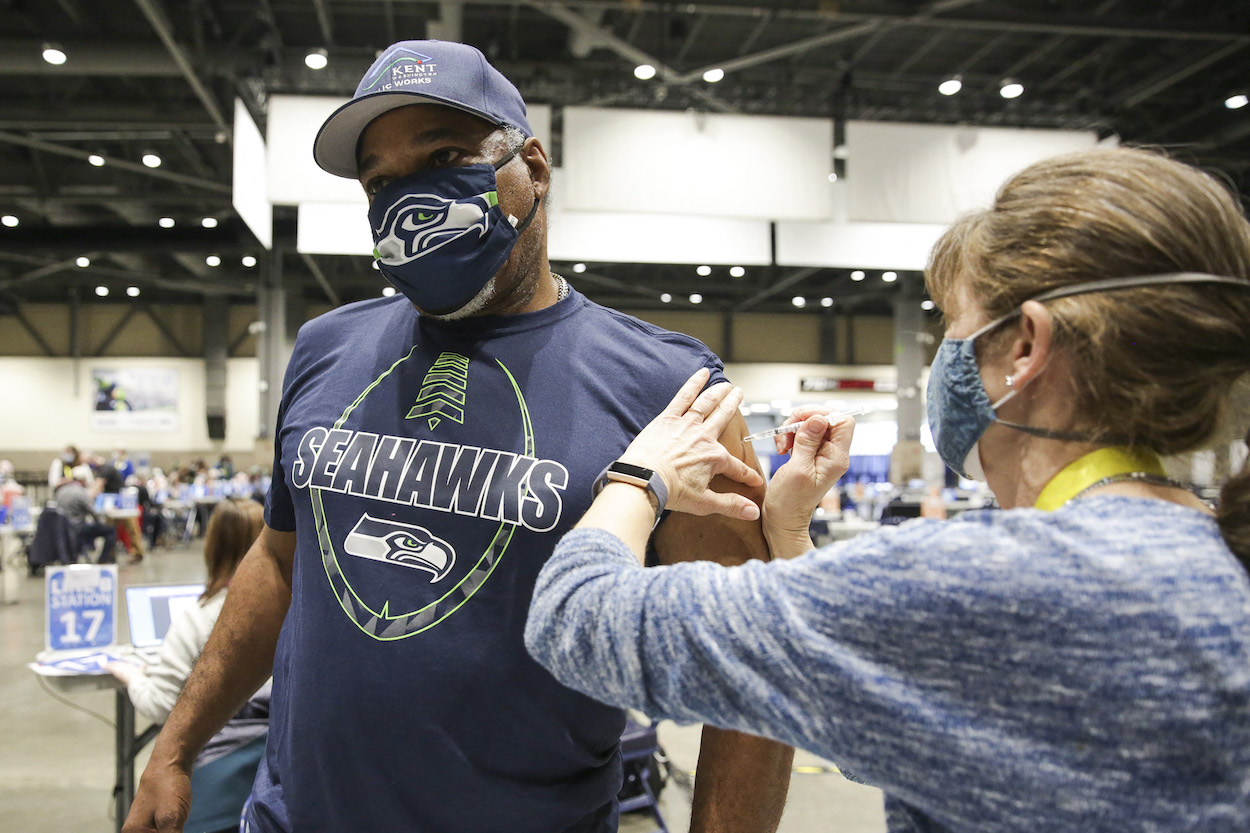 The New NFL Rankings: Which Teams are the Most Vaccinated?
The NFL is mandating that 85% of a team is vaccinated before the organization can relax COVID-19 restrictions. With less than two weeks to go before training camps open, 13 teams have hit this threshold while two teams aren't at 50% yet. This could affect which players are cut during camp.
Everyone loves NFL rankings. There are NFL quarterback rankings, power rankings, coach rankings, and rookie rankings. The NFL rankings that might matter most in 2021, though, are the team COVID-19 vaccination rankings.
NFL teams with higher vaccination rates will have much less restrictive training camps than teams that don't meet the league's prescribed threshold. With training camp less than two weeks away, a new style of NFL power ranking is coming out: team vaccine rankings.
NFL teams need to meet the 85% vaccination threshold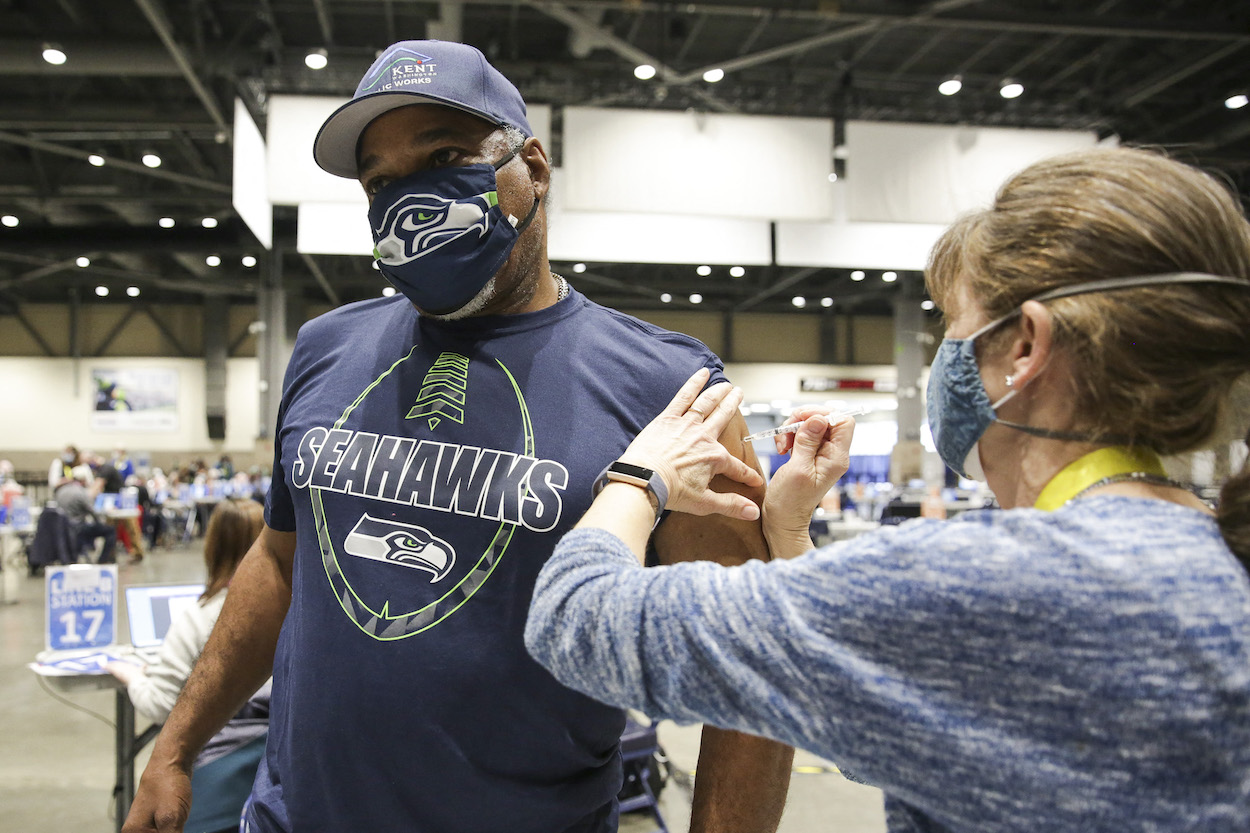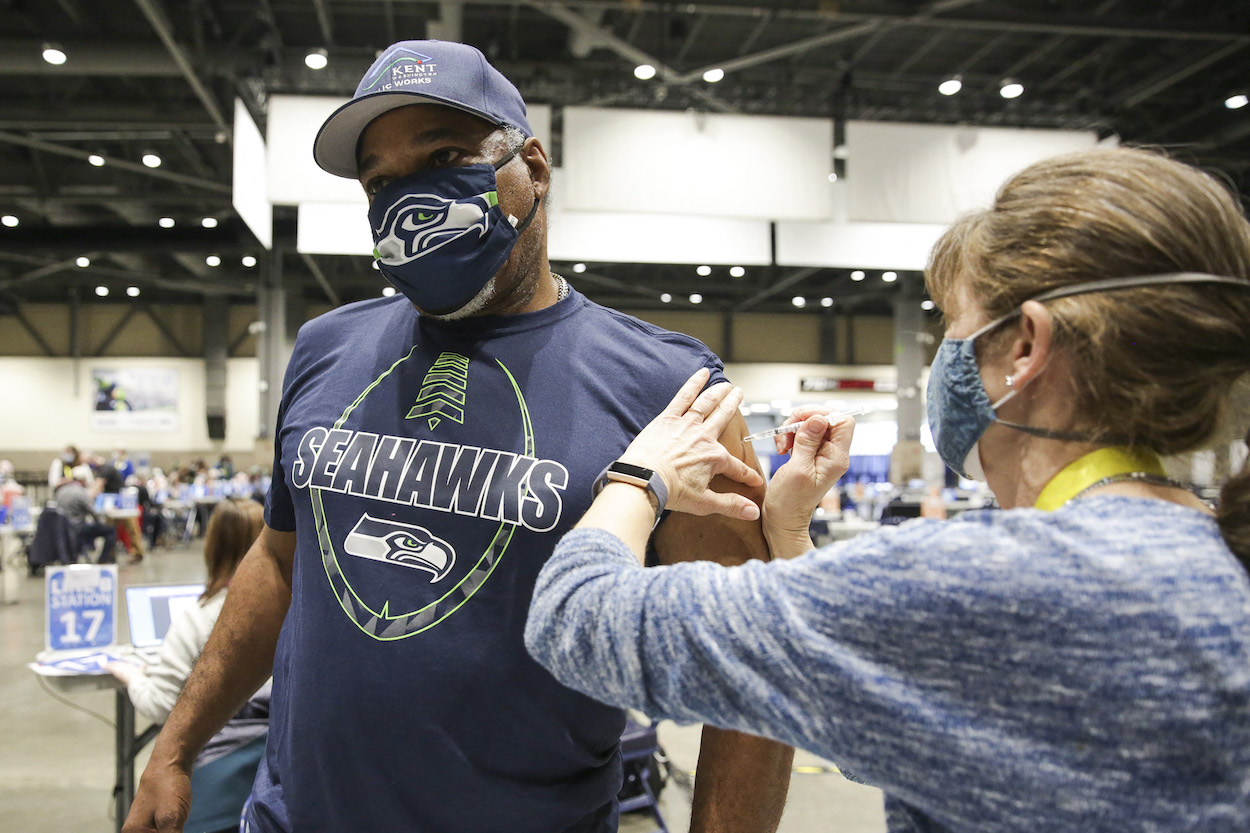 Teams that meet the 85% vaccine threshold, as set by the NFL, will have distinct advantages over teams that don't. When a team meets that level, restrictions will be relaxed around on-field practices, the number of coaches at practices, in-person meetings, and training and meal facility capacity limits. Teams traveling to joint practices will also be able to bring either 100 or 140 people, depending on whether they are over or under that threshold.
Individual restrictions on non-vaccinated players are also significant. The Associated Press reported:
Unvaccinated players must continue to get daily testing, wear masks and practice physical distancing. They won't be allowed to eat meals with teammates, can't participate in media or marketing activities while traveling, aren't permitted to use the sauna or steam room, and may not leave the team hotel or interact with people outside the team while traveling. Vaccinated players will not have any of those restrictions.
These restrictions will significantly hamper an unvaccinated player's ability to be as engaged in team activities as vaccinated players. This will be especially damaging to players competing for a roster spot.
Which NFL teams are the most vaccinated?
According to NFL Network's Tom Pelissero, 13 NFL teams have reached the 85% threshold as of Friday, July 16. The teams with the highest vaccination rates are the Pittsburgh Steelers, Miami Dolphins, Carolina Panthers, and Denver Broncos.
On the other side of these NFL rankings, the Washington Football Team and Indianapolis Colts are the last two remaining teams that have less than 50% of personnel vaccinated.
Overall, around 73.8% are vaccinated. This number tracks ahead of the general population. Currently, 67.9% of American adults have received at least one vaccine shot, per the New York Times.
The numbers on NFL vaccinations are changing daily. Reports had eight teams over the 85% threshold earlier in the week, and now that number is 13. Likewise, there were four teams under 50%. However, the Los Angeles Chargers and Arizona Cardinals were no longer on that list as of Friday.
Vaccines could affect roster construction as training camps start
While it does seem like most NFL teams are making healthy progress on the NFL rankings toward the 85% threshold, the realities of training camp may speed things up.
A team to watch regarding how vaccinations relate to roster construction is the Buffalo Bills. GM Brandon Beane has said that he's hypothetically open to cutting a non-vaccinated player over a vaccinated one if it meant going over the 85% threshold.
On the other side of the coin, Bills receiver Cole Beasley is becoming the face of NFL anti-vaxxers. The Texas native has railed against the vaccine, and people pressuring him to get it, on social media several times in the past months.
There is speculation that Beasley may be on the bubble to make the Bills roster due to his $7.3 million cap hit in 2021. If the Bills do cut Beasley, the salary will be the stated reason, but his refusal to help the team reach the 85% vaccination rate and the dreaded "distractions" his comments are creating will likely play a role.
As camps begin and the new vaccinations slow, it will be fascinating to see if teams start to make cuts based on whether a player is vaccinated.
Like Sportscasting on Facebook. Follow us on Twitter @sportscasting19