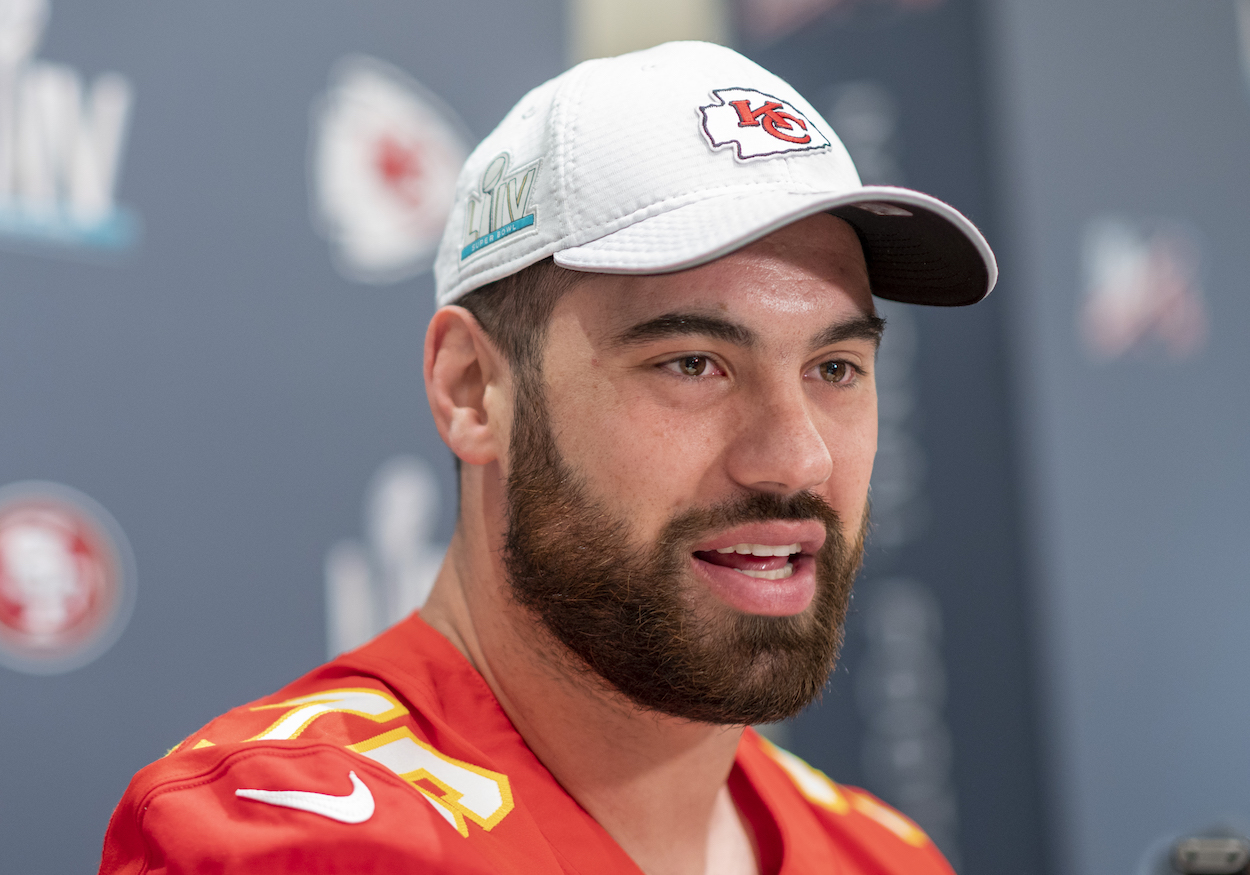 Dr. Laurent Duvernay-Tardif Returns to Battle for Kansas City Chiefs Starting Spot After Opting out to Work With COVID-19 Patients
Dr. Laurent Duvernay-Tardif, the only licensed medical doctor to ever play in the NFL, started at guard in Super Bowl LV for the Kansas City Chiefs. He opted out in 2020 to help fight COVID-19. Now he's back and looking for a starting spot in Kansas City's new and improved offensive line.
Several "doctors" have played professional sports through the years. There's Dr. J, Doc Gooden, and even Darrell Griffith, aka Dr. Dunkenstein. For Kansas City Chiefs guard Dr. Laurent Duvernay-Tardif, the moniker is more than just a nickname. He's an actual medical doctor. 
Duvernay-Tardif took a year away from the NFL during the COVID-19 pandemic to help care for patients in his hometown of Montreal, Canada. Now, the right guard is back in the U.S., practicing with the Chiefs and trying to win back his starting spot. 
Dr. Laurent Duvernay-Tardif has a medical degree from McGill University in Quebec, Canada.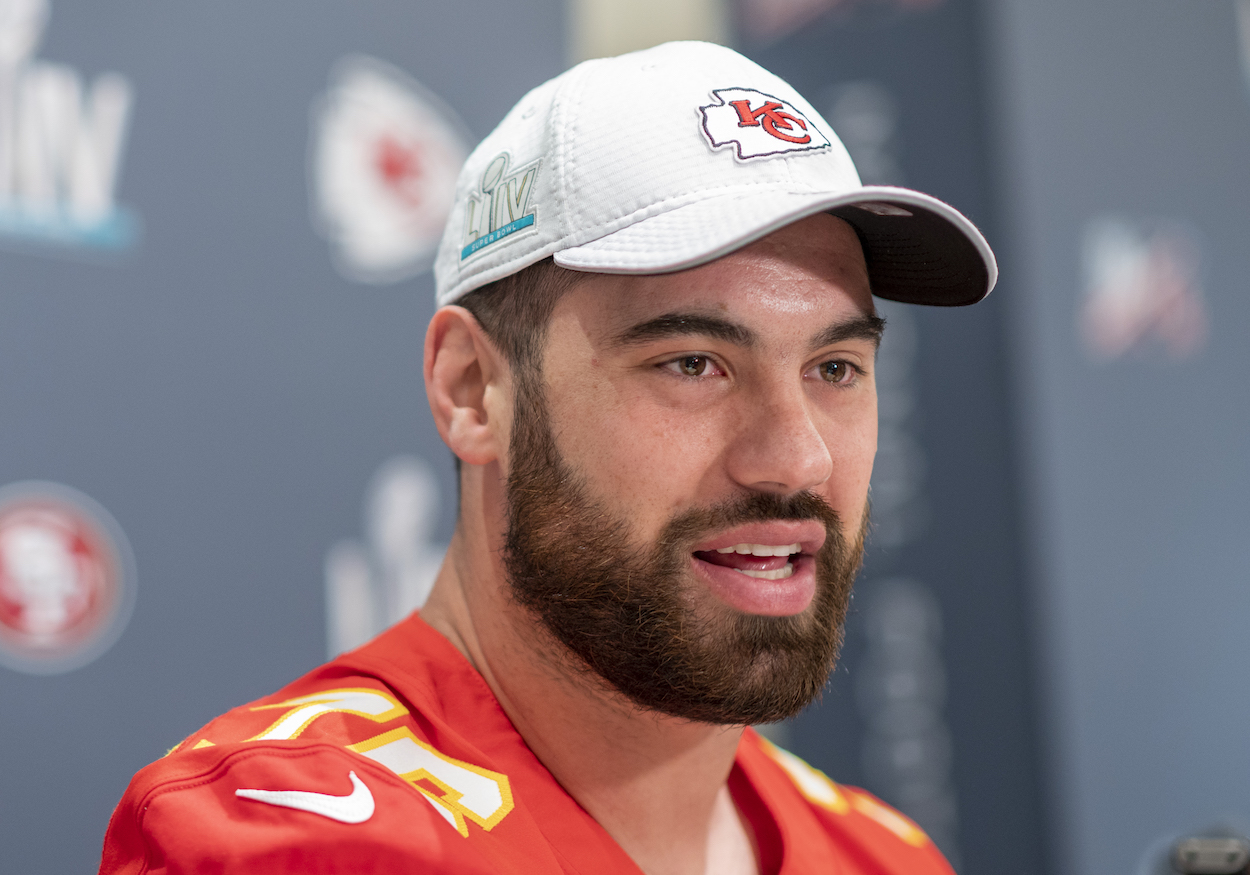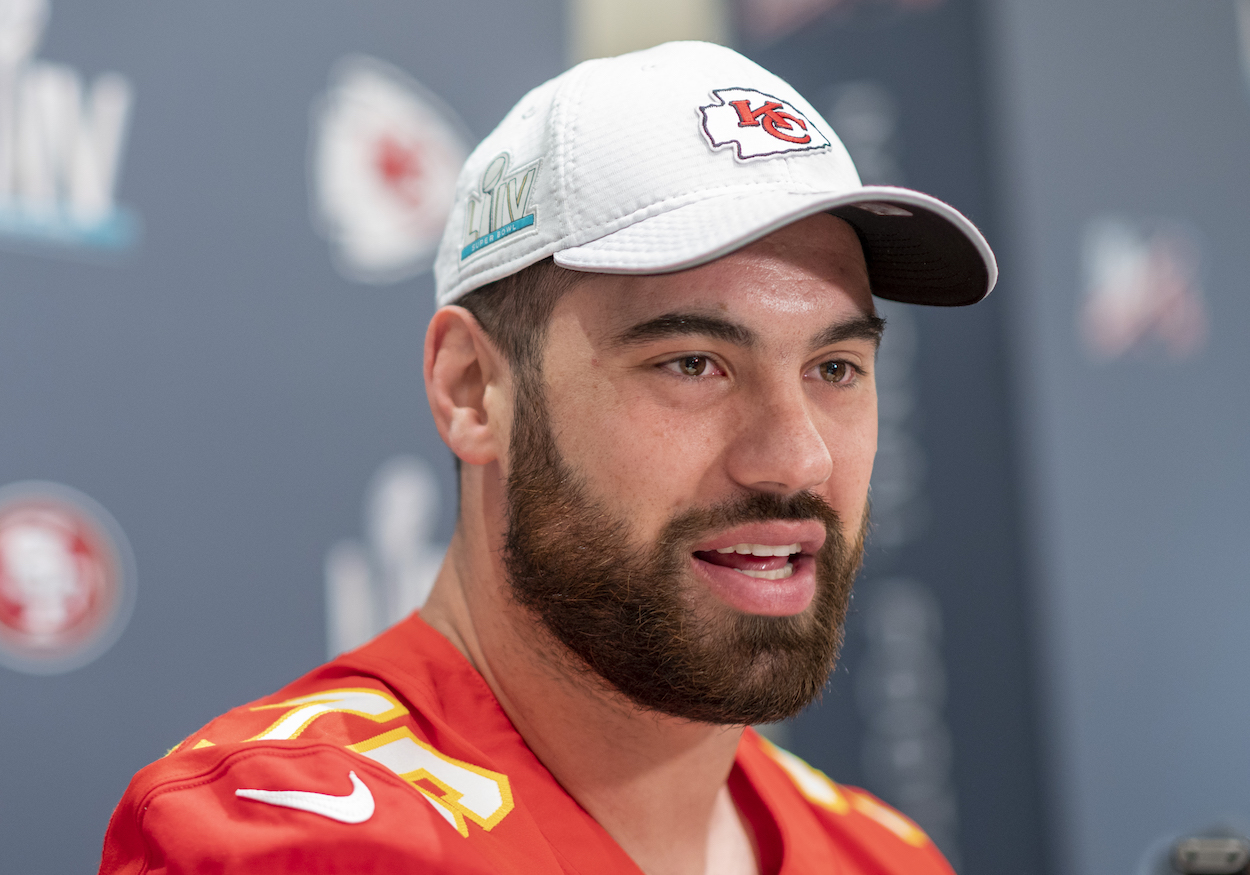 Duvernay-Tardif's backstory has t be among the most unique in NFL history. He was born and raised in Montreal, Quebec, the French-speaking province of Canada. As a kid, his family took two year-long sailing trips down from Quebec to the Caribbean, according to Sports Illustrated, and homeschooled the future doctor.
At 14, the 6-foot-5 future Chief started playing football. He took time away from the sport when he started college to focus on his pre-med studies but joined the McGill University team shortly thereafter. "I realized then I need football in my life to balance it," he told SI. "If I stop one or the other, I am done."
After dominating at McGill, the Chiefs drafted Duvernay-Tardif in the sixth round of the 2014 NFL draft. He became the tenth player ever drafted in the NFL from a Canadian University but still had a year of med school to go. To get his medical degree, he did the final year of med school in the first four offseasons of his NFL career. 
In 2018, the guard officially graduated med school and became Dr. Laurent Duvernay-Tardif. Two years later, a global pandemic hit. 
Dr. Duvernay-Tardif is back to football after his year away 
Duvernay-Tardif was in Montreal, fresh off his Super Bowl victory when the pandemic hit in earnest in March 2020. The licensed doctor thought his medical skills would better serve people than his blocking ability, and he opted out of the 2020 NFL season to work in a long-term care facility, per ESPN. 
While he was away, second-year seventh-round draft pick Nick Allegretti and third-year undrafted free agent Andrew Wylie occupied the guard positions in KC. Both players are still with the team, as is 2021 sixth-round pick out of Tennessee, Trey Smith, and offseason free-agent signing Joe Thuney from the New England Patriots. 
Currently, Duvernay-Tardif is second on the depth chart behind Smith at right guard, but with training camp still weeks away and the Week 1 even further out, he will have time to win back the job. 
He told ESPN: 
So far I feel great. Being away from the game, of course you get rusty a little bit, but at the same time I've never benched, cleaned and squatted as much as I did throughout the past year, so I'm feeling in great shape so hopefully it will translate on the field this year.
If Duvernay-Tardif can return to the form that landed him a five-year, $42.3 million contract in 2017, the Chiefs will feel much better about the offensive line that may have cost them the Super Bowl in 2020. 
The Kansas City Chiefs are redoing their offensive line 
The lasting image for Chiefs fans of Super Bowl LV is Patrick Mahomes scrambling for his life behind a make-shift line that lost tackles Mitchell Schwartz and Eric Fisher to injury. 
Those two mainstays are now gone, and the Chiefs have completely revamped their line in the 2021 offseason. 
The team sent four draft picks (2021 first, third, and fourth, and a 2022 fifth) to the Baltimore Ravens for left tackle Orlando Brown Jr. and are bringing back Mike Remmers, who filled in admirablly for Schwartz. Thuney signed a five-year $80 million deal to leave the Pats, so he will be the team's left guard. At center, the Chiefs let last year's starter, Austin Reiter go and brought in another free agent, Los Angeles Rams center Austin Blythe. 
The right guard spot will be a two-man competition for now between Smith and Duvernay-Tardif, with Wylie shifting back to a backup role and Allegretti competing for the center spot. It could turn into a three-way battle if Kyle Long, who came out of retirement, can get back from a minicamp "lower leg" injury in time for training camp. 
The line went from the weakest part of the team by the end of the 2020 season to one of the deepest in 2021. We'll see in training camp if the good doctor will be a part of this talented starting lineup when the season kicks off in the fall. 
All stats courtesy of Pro Football Reference and contract figures courtesy of spotrac