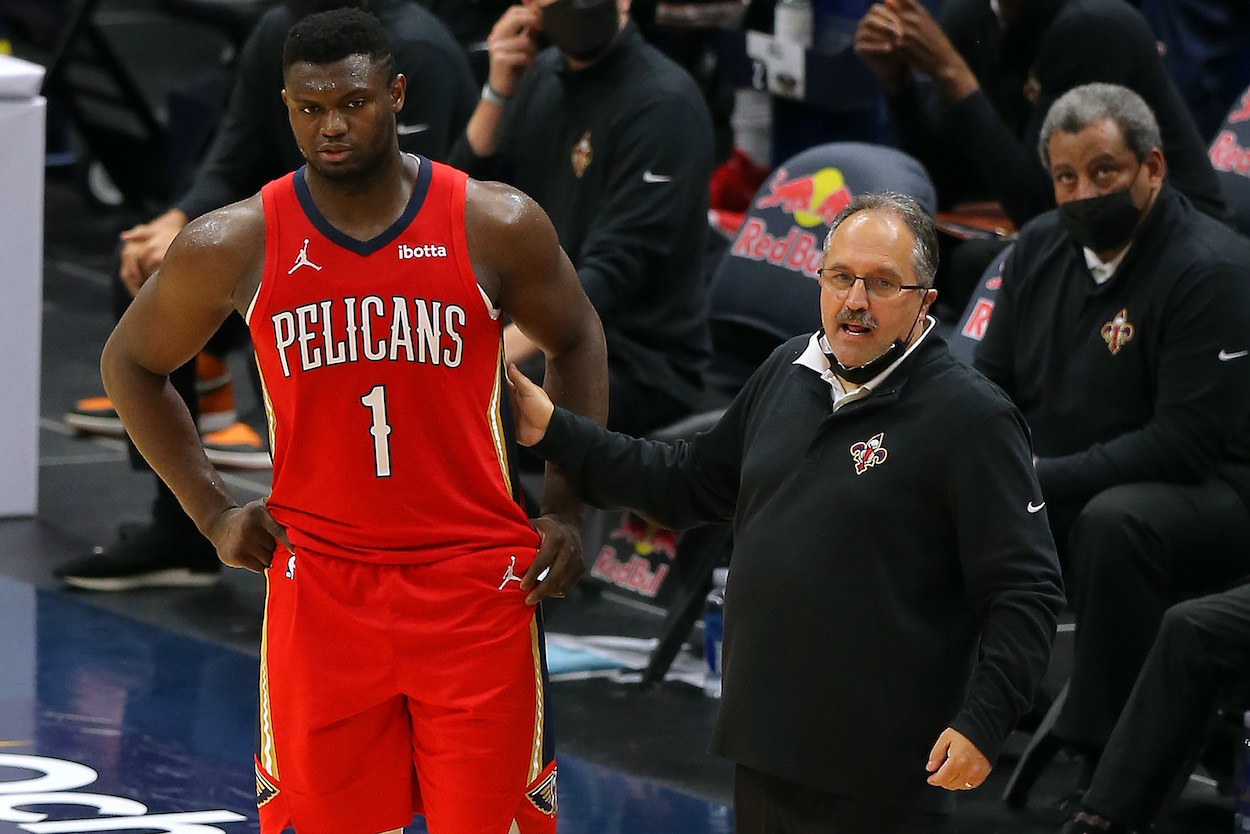 New Orleans Pelicans Fans Should Be Terrified After Zion Williamson's Gleeful Comments About the New York Knicks
The New Orleans Pelicans struck gold when they acquired Zion Williamson in 2019, but the All-Star might already have one foot out the door.
The New Orleans Pelicans won the lottery in 2019 when they were awarded the No. 1 overall pick in the NBA draft and came away with Zion Williamson. The former Duke standout has already proven to be a generational NBA talent, but the Pelicans better hold on tight after hearing his recent comments about the New York Knicks.
After losing to the Knicks in an overtime thriller at Madison Square Garden on Sunday, Williamson was all smiles in his postgame press conference when asked about his first NBA experience in New York. Could we see Zion ditch the Pelicans for the Knicks in 2023?
Zion Williamson gets his first taste of the NBA in New York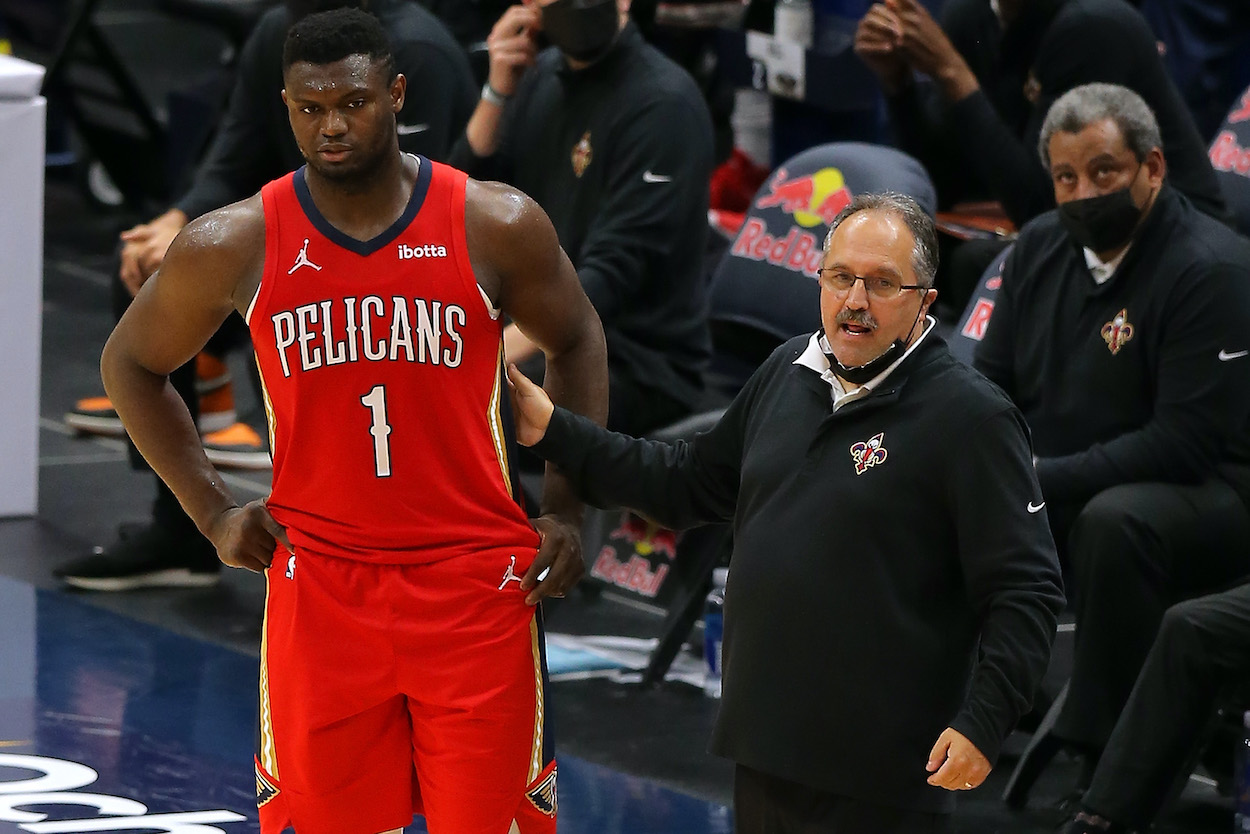 Zion Williamson is only in his second season in the NBA. He hasn't even had the pleasure of playing on every court the league has to offer because he sat out most of last year with a knee injury. On Sunday, Williamson got his first taste of the Knicks and Madison Square Garden, and he didn't disappoint.
Williamson scored 34 points, grabbed nine rebounds, and dished out five assists in the Pelicans' 122-112 overtime loss. He even threw down a few mean alley-oop dunks, which has become a nightly occurrence for the 6-foot-7, 284-pound forward.
New Orleans may have walked off the court a loser on Sunday, but you wouldn't be able to tell by Williamson's cheery mood in his postgame press conference.
Pelicans fans should be terrified by Williamson's gleeful comments about the Knicks
Sunday's heartbreaking loss to the Knicks pushed the Pelicans even further down the standings in the Western Conference. New Orleans now finds itself three games back of the San Antonio Spurs for the 10th spot in the West, and it's running out of time to make a playoff push.
But Zion Williamson was all smiles during his postgame press conference at Madison Square Garden. Why? Well, apparently, he REALLY likes playing in New York.
"New York is the mecca of basketball. I love playing here," Williamson gleefully told reporters as he smiled from ear to ear. "I played here in college [at Duke]. This is my first time playing in the pros. This atmosphere, whether they're cheering for you or booing you, it's amazing. Outside of New Orleans, obviously, this might be my favorite place to play. I can't lie to you.''
It's a good thing he added that "outside of New Orleans" caveat. But even so, Knicks fans are jumping for joy at the possibility of Williamson joining the team once he becomes a free agent for the first time. If the Pelicans can't turn things around, and quickly, their prized possession could be on his way to the Big Apple in a few years.
Could Zion Williamson already be planning his move to the Knicks?
The Pelicans have only had Zion Williamson in their locker room for two seasons, but he may already be planning an early exit from the franchise that drafted him two years ago. Williamson becomes a free agent for the first time in 2023, and why would he want to stick around with a team that can't even make the playoffs?
New Orleans finished 13th in the Western Conference last season at 30-42, but Williamson only appeared in 24 games. This season was sure to be different, right? Eh, not so fast. Even with Williamson in the lineup for 52 of their 57 games this year, the Pelicans find themselves 11th in the West with a record of 25-32. New Orleans has less than a month left to make a heroic playoff push, but it's not looking promising.
If the Pelicans continue to act as bottom feeders in the Western Conference for the remainder of Williamson's rookie deal, he'll surely be looking for a new home by 2023.
It's probably safe to say New York would be No. 1 on his wish list.