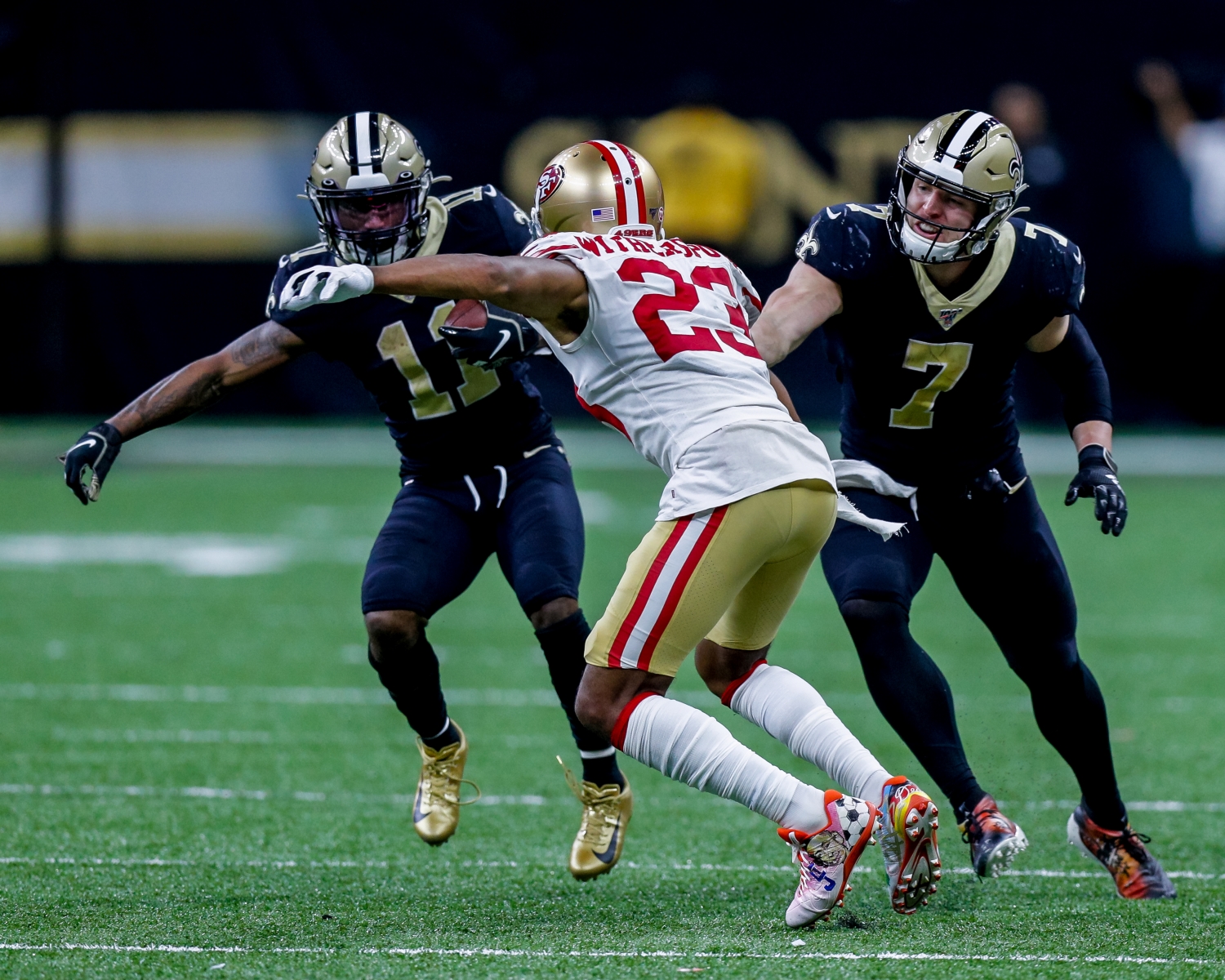 The New Orleans Saints' Nightmarish Offseason Just Went From Bad to Worse
Between Drew Brees retiring and Michael Thomas not getting his ankle fixed in a timely manner, the Saints have had a rough offseason. Unfortunately for Sean Payton, things just got even worse thanks to a report on wide receiver Deonte Harris.
The New Orleans Saints started their offseason by saying goodbye to the most decorated player in franchise history. Unfortunately for Saints fans, losing Drew Brees to retirement only represented the first blow to a roster that clearly wasn't good enough to win a Super Bowl title in 2020.
While the Saints still have a few established stars who should continue to produce at a high level this season, the reigning NFC South champions look like a team that's bound to miss the playoffs.
After all, their nightmarish offseason just went from bad to worse.
New Orleans has dealt with a number of tough blows over the last few months
The Saints haven't had a great offseason for multiple reasons.
First, the quarterback position took a substantial hit once Brees officially walked away from the game for good. Although injuries prevented the legendary quarterback from playing up to his usual standards during the course of a challenging 2020 campaign, the future Hall of Famer obviously gave the team stability at the position for well over a decade. With Brees moving on to another chapter of his life, head coach Sean Payton has to figure out whether Jameis Winston or Taysom Hill gives him a better shot of winning a Super Bowl title.
However, given Winston's turnover woes and Hill's thin resume, it remains to be seen whether either player can come close to filling Brees' shoes.
Once free agency opened up, the Saints lost more talented players from last year's roster. Trey Hendrickson parlayed a 13.5-sack season into a four-year, $60 million contract with the Cincinnati Bengals. Emmanuel Sanders, who caught 61 passes for 726 yards and five touchdowns in 14 games, signed a one-year, $6 million deal with the Buffalo Bills. Several other starters, including tight end Jared Cook, defensive tackle Malcom Brown, and cornerback Janoris Jenkins, also departed in free agency.
To make matters worse, the Saints will enter the 2021 season without the services of their most accomplished offensive star. 2019 Offensive Player of the Year Michael Thomas surprisingly waited until June to undergo surgery to repair damaged ligaments in his ankle. Placed on the physically unable to perform list at the start of training camp, the highly-paid wideout projects to return by Week 7 of the regular season.
Needless to say, that doesn't bode well for an offense that has to break in a new starting quarterback.
The Saints' nightmarish offseason just went from bad to worse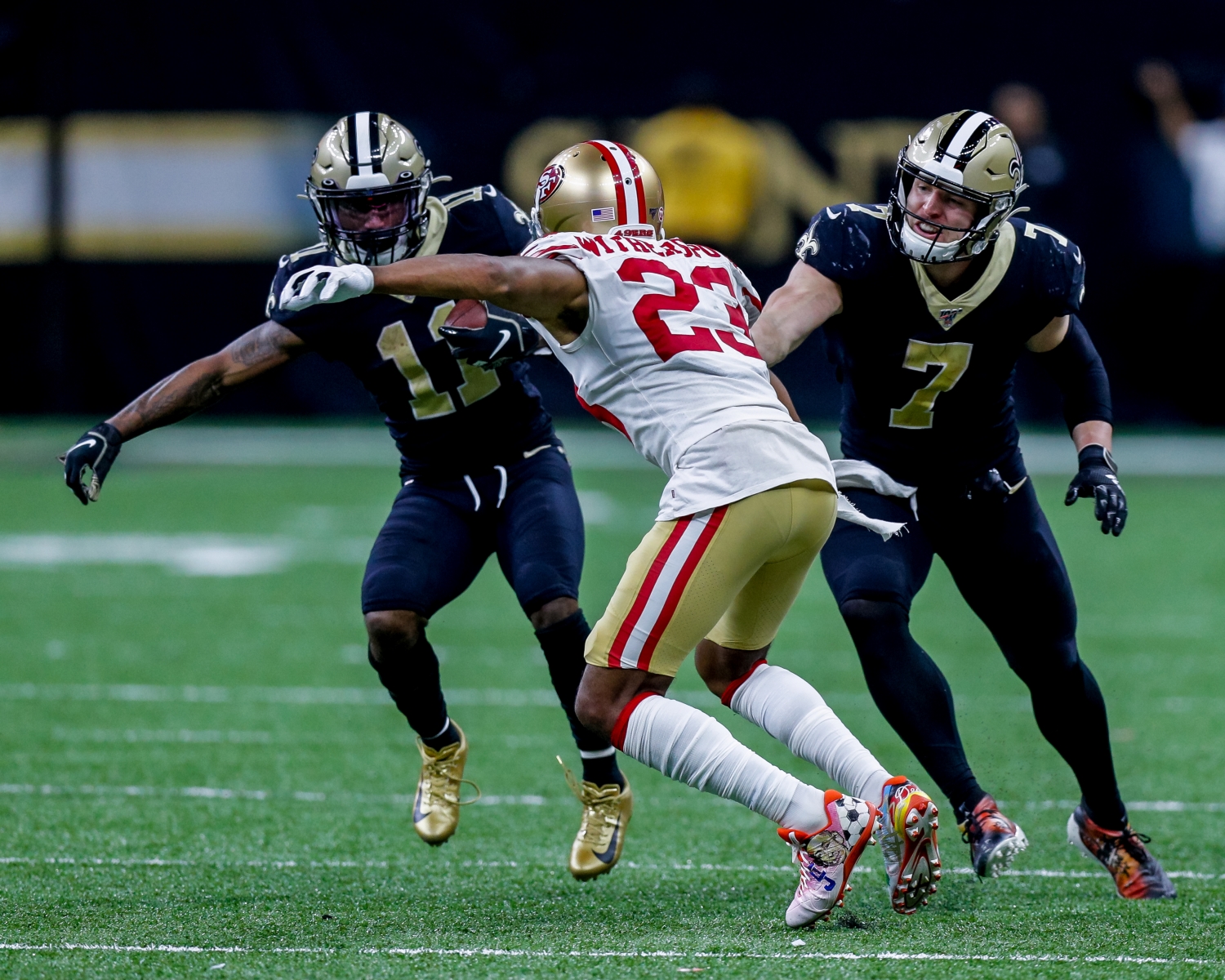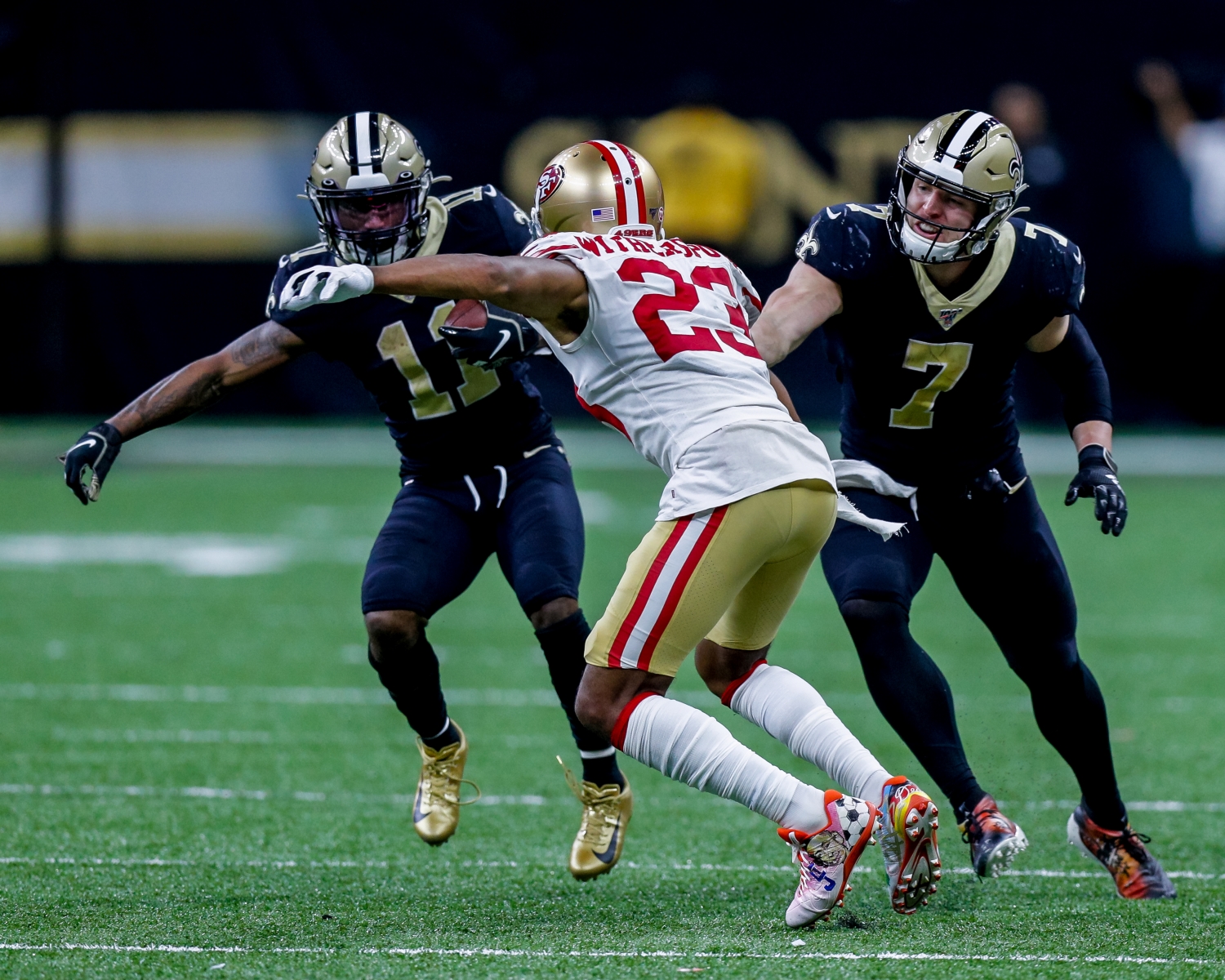 Unfortunately for the Saints, their nightmarish offseason just went from bad to worse. Already facing major depth issues at receiver due to Thomas' decision to delay his surgery, New Orleans could be without another wideout for a period of time, too.
On Thursday, July 29, Nick Underhill of NewOrleans.Football reported via Twitter that Deonte Harris got arrested earlier this month while allegedly driving under the influence of alcohol. The All-Pro punt returner reportedly got arrested at 1:27 a.m. on July 16 in Maryland.
"These situations typically come with a two-game suspension," Underhill wrote.
Obviously, the legal process must play out, and the NFL has its own way of handling off-field disciplinary issues. But just the potential of a Harris suspension represents a rough blow for the Saints. Between Thomas' lengthy recovery and the lack of proven players at the position, the passing attack already looked thin. However, the fallout from Harris' arrest could further sap the Saints' depth at the position at the beginning of the season.
And when you take a step back to evaluate New Orleans as a whole, it's clear Payton's team faces a daunting task to make the playoffs again.
Don't be surprised if Sean Payton's team misses the playoffs for the first time since 2016
Do the Saints have star power?
Absolutely.
Do they have a chance to post a losing record in 2021?
Unfortunately for Saints fans, the answer is yes.
Sure, Alvin Kamara is a bonafide stud. And the offensive line features two tremendous tackles (Terron Armstead and Ryan Ramczyk), and the homegrown interior trio of Andrus Peat, Erick McCoy, and Cesar Ruiz. However, it's hard to get excited about a Saints offense that won't have its No. 1 receiver in the lineup anytime soon. Plus, given the uncertainty at the quarterback spot, how can anyone put New Orleans among the elite teams in the NFL?
In addition, the Saints could take a step back on defense. After finishing fifth in points allowed in 2020, the unit looks less imposing without Hendrickson and Jenkins in the lineup. Don't forget that Pro Bowl defensive end Cameron Jordan turned 32 in July and is coming off his least productive season since 2014. Does he have enough left in the tank to turn in another double-digit sack campaign? Or are his best days behind him?
Ultimately, New Orleans has a ton of questions to answer over the coming months. But based on the strength of the NFC and some of the issues that have popped up this offseason, it looks like the Saints will take a sizable step back from the 12-4 record they posted in 2020.
All statistics courtesy of Pro Football Reference. All contract data courtesy of Spotrac.