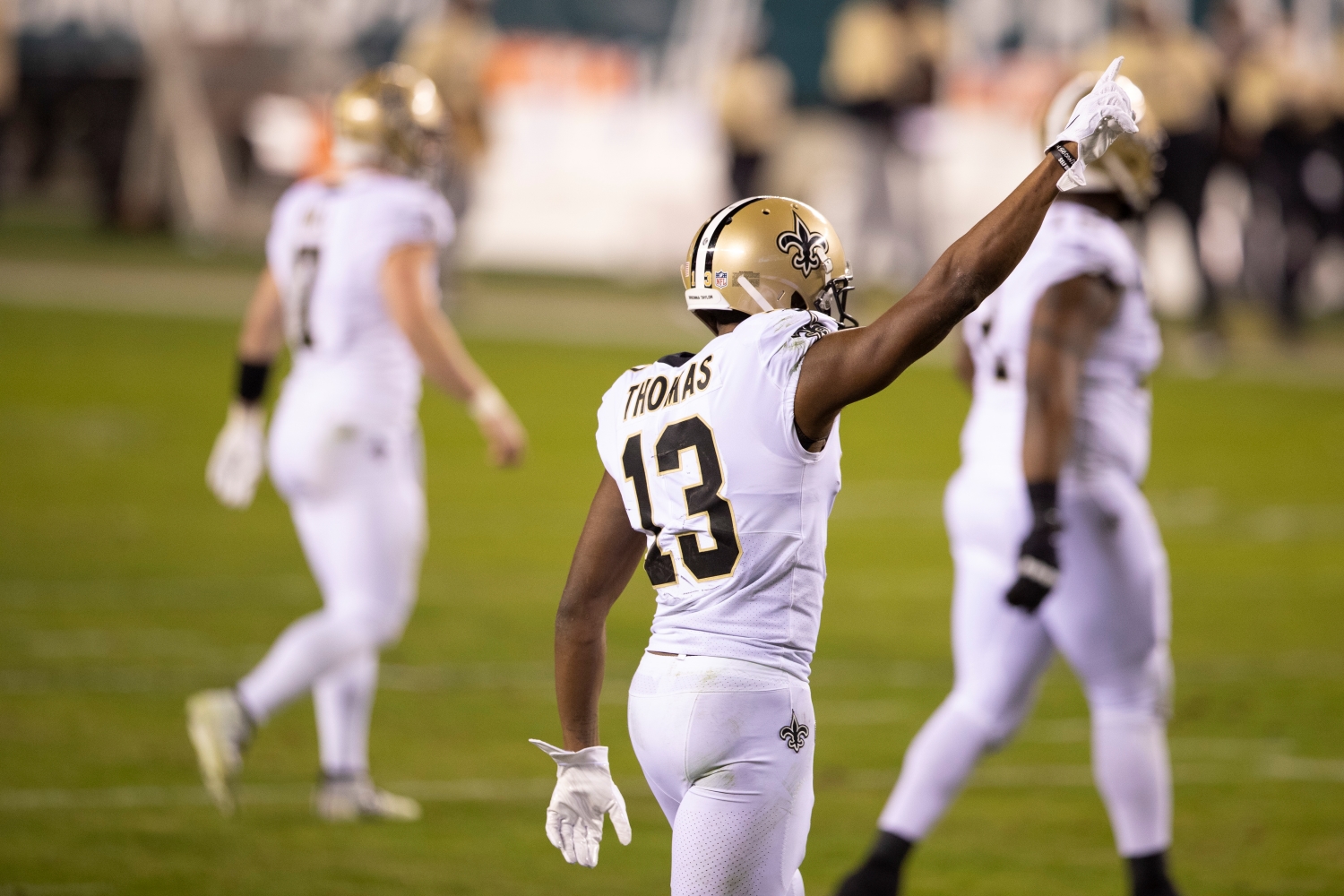 The Latest Update on Michael Thomas Confirms the Saints Made a $100 Million Mistake
Between his disappointing 2020 season and the latest report on his ankle injury, Michael Thomas is looking like a $100 million mistake by the Saints.
Could the New Orleans Saints have a case of buyer's remorse with Michael Thomas?
Based on the latest update about the highly-paid wideout's status for the 2021 season, it's clear he won't be making big plays anytime soon. Given everything that's transpired over the last year or so with their star pass-catcher, the Saints undoubtedly made a $100 million mistake two summers ago.
And unless Sean Payton finds a way to consistently manufacture points without Thomas in the lineup, his team has no shot at winning a Super Bowl title this season.
Michael Thomas had an injury-plagued, drama-filled 2020 season
After signing a record-setting deal that summer, Thomas put together a record-setting 2019 season that included 149 receptions for 1,725 yards and nine touchdowns. However, the 6-foot-3, 212-pound wideout didn't come anywhere close to replicating those numbers during his injury-plagued, drama-filled 2020 campaign.
Coming off back-to-back first-team All-Pro campaigns, Thomas delivered a dud of a season in his fifth year with the Saints. Limited to only seven games because of a nagging high ankle sprain, he posted an uninspiring final stat line of 40 catches for 438 yards.
Most shocking of all?
The three-time Pro Bowler scored zero touchdowns.
Considering the Saints paid him $21 million in cash, it's safe to say Thomas didn't live up to expectations (or his salary) in 2020.
In addition to his disappointing on-field production, the 28-year-old found himself in the headlines for other reasons. Thomas got fined and missed a game for punching teammate Chauncey Gardner-Johnson in practice. Plus, speculation swirled about a potential trade involving Drew Brees' top weapon.
In essence, Thomas went from being one of the team's most impactful players to becoming a major headache.
The latest update on Thomas makes him look more and more like a $100 million mistake
In desperate need of a bounce-back season, the latest update on Thomas spells trouble for everyone involved.
On Monday, July 26, the Saints officially placed their top receiver on the physically unable to perform list. Of course, they had to make that move because Thomas waited until June to undergo surgery to repair ligaments in his ankle. According to a report from NFL Network's Ian Rapoport, the All-Pro wideout faces a recovery timetable of roughly four months and is expected to return by Week 7 against the Seattle Seahawks.
Once again, the Saints will have to run their offense without the service's of their No. 1 receiver. Thomas' decision to delay his surgery until June looks even worse given his projected recovery timeline. Instead of addressing the issue after New Orleans got eliminated from the playoffs in January, he waited until the month before training camp to finally get it taken care of. Considering how much trouble his ailing ankle gave him last year, it makes little sense why Thomas chose to not do everything in his power to get himself back to 100% for the 2021 season.
The reality of the situation is that the Saints simply haven't gotten a great return on their investment.
Sure, Thomas put up ridiculous numbers in 2019. But between his injury-marred, distraction-filled 2020 campaign and the way he's handled his ankle injury, it's entirely fair to question his contract. After all, by the time the 2021 season ends, the Saints will have paid Thomas almost $34 million in cash across the last two years for limited availability and production. Unless he goes on an absolute tear when he returns almost halfway through the season, he will undoubtedly fall well short of expectations again.
Clearly, New Orleans isn't poised to reap the rewards of giving Thomas a $100 million extension anytime soon. In this case, we have an undeniable example of money that's not being well spent.
The star receiver's shaky health status means Saints fans shouldn't expect to see their favorite team in the Super Bowl anytime soon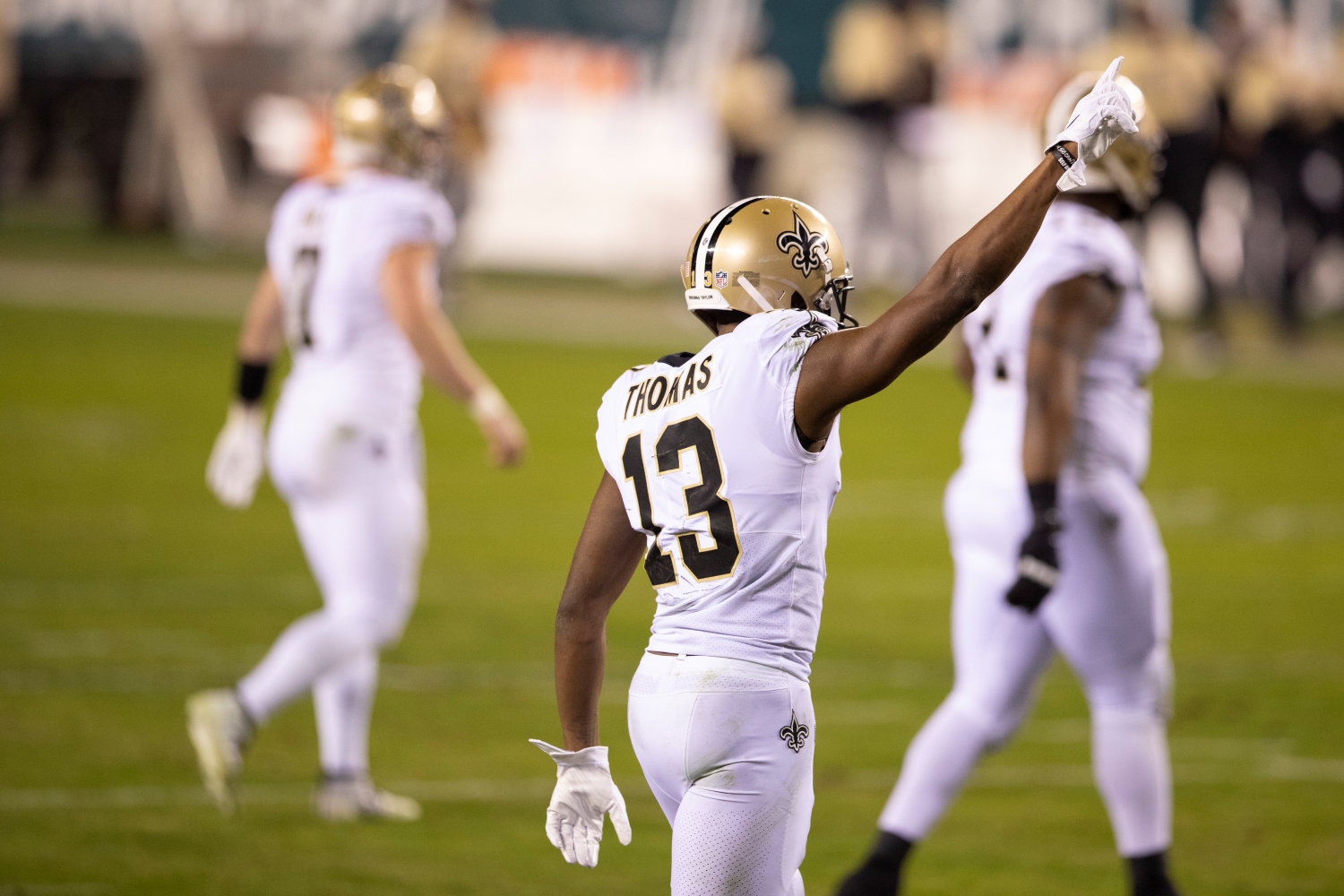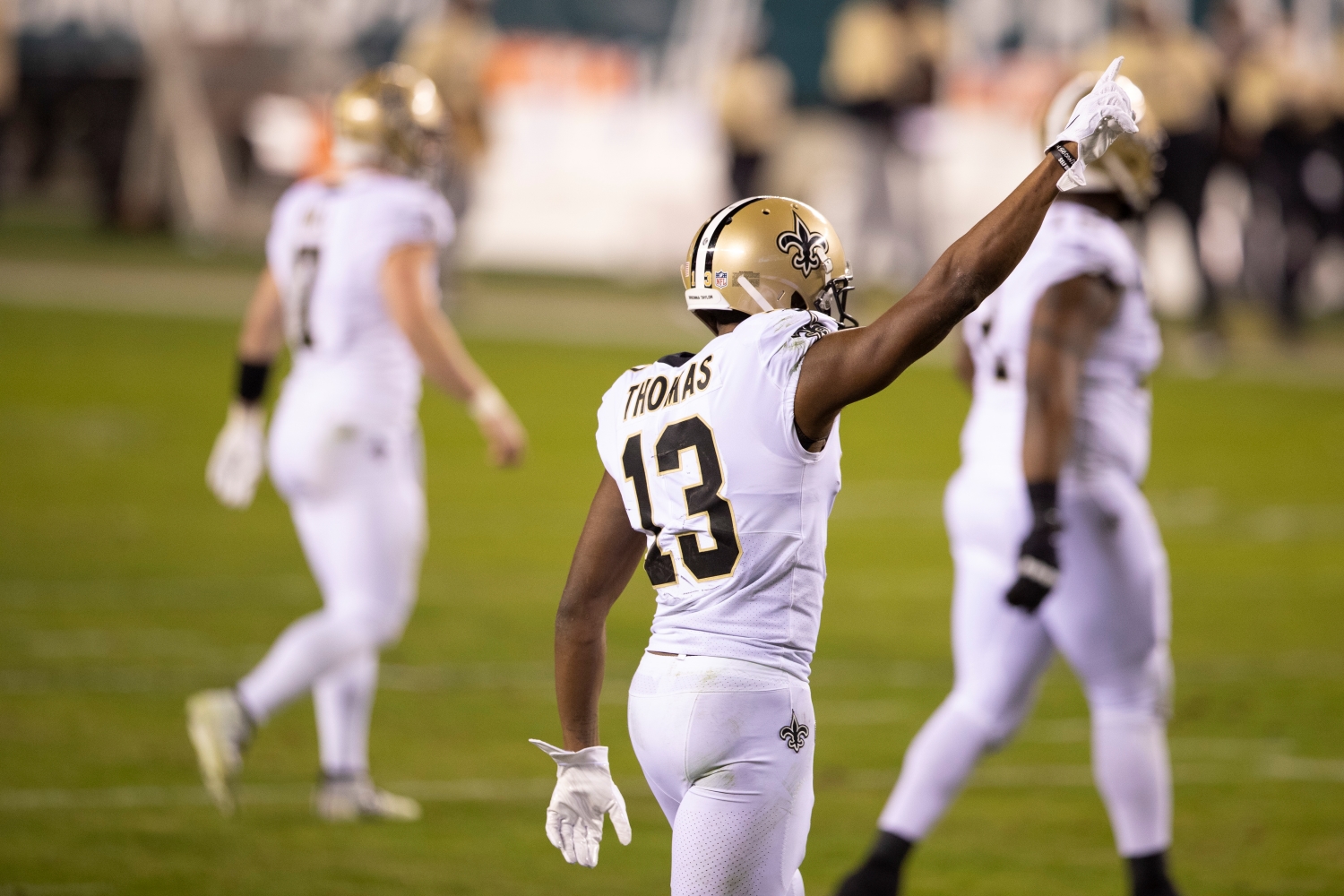 Unfortunately for Saints fans, the Thomas situation looks like a major problem for an offense that already has to deal with a change at quarterback. With either Taysom Hill or Jameis Winston set to take over for Brees, New Orleans will undoubtedly look different on that side of the ball in 2021. Whoever wins the starting job faces an uphill battle to make plays in the passing game without the benefit of having Thomas' big body and wide catch radius at his disposal.
His prolonged absence could cause the Saints to fall quickly behind in the NFC. If the offense can't move the chains and score points on a consistent basis, that will put more pressure on the defense to rise to the occasion. However, even a talented unit led by Cameron Jordan, Marshon Lattimore, and Demario Davis needs help. If the defense is forced to stay on the field due to the offense's struggles, that doesn't bode well for Payton's team.
Ultimately, Michael Thomas may get paid to catch passes, but his presence (or absence) has a dramatic effect on the entire franchise.
It looks like the Saints will keep making a wealthy young man while he continues to work his way back from a setback that seemingly should have been handled a long time ago.
All statistics courtesy of Pro Football Reference. All contract data courtesy of Spotrac.