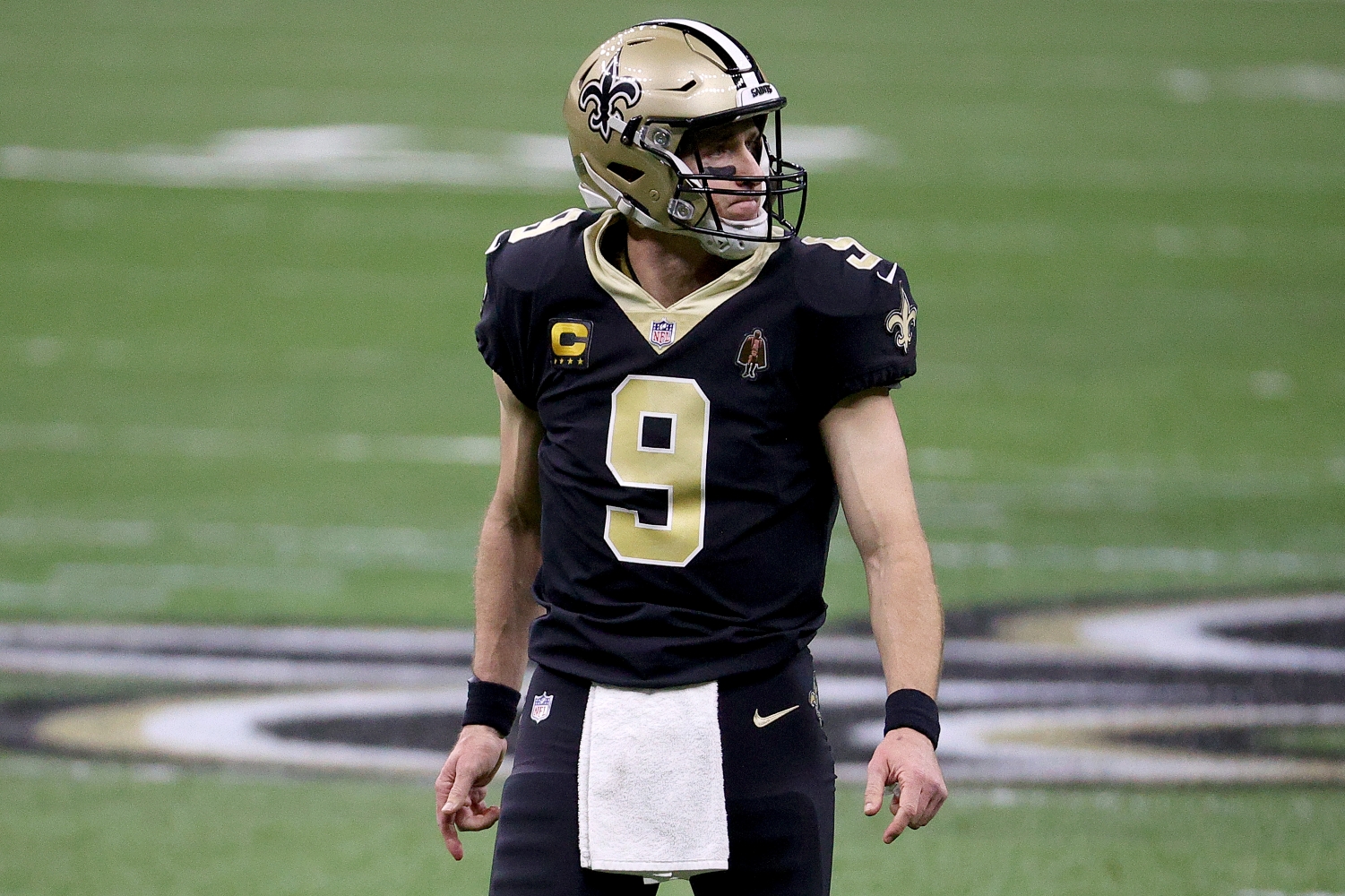 Drew Brees Gets Brutally Honest About Making an NFL Comeback: 'I Actually Feel Worse Now Than at Any Point in My Career'
Drew Brees set the record straight about the idea of making an NFL comeback. With the legendary quarterback seemingly set on never playing again, the New Orleans Saints better hope they have a viable replacement in either Jameis Winston or Taysom Hill.
Drew Brees spent the last 20 years making a living as an NFL quarterback. Along the way, he carved out a reputation as an elite passer, fantastic leader, and relentless worker. And thanks to his dedication to excellence, the longtime New Orleans Saints star earned plenty of individual awards, a Super Bowl ring, and nearly $270 million in career earnings.
While Brees' final season with the Saints didn't end the way he or the team wanted, he still decided to walk away from the game that made him wealthy, popular, and well-respected. But for Saints fans holding on to a glimmer of hope about a future comeback from the beloved quarterback, it's time to retire the idea of seeing No. 9 under center ever again.
Drew Brees dominated the NFL for two decades before retiring in March
Although he entered the NFL as a second-round pick by the then-San Diego Chargers, Brees' career took off once he joined forces with Sean Payton in 2006. Of course, he signed a $60 million deal with the Saints coming off major shoulder surgery that caused many to question whether the 6-foot, 209-pound signal-caller would ever recapture his pre-injury form.
Needless to say, Brees silenced all of his doubters during his 15-year run in New Orleans. After earning first-team All-Pro honors in his first season with the Saints, the Dallas native proceeded to put up prolific passing numbers on an annual basis for the next decade. From 2006-16, Brees led the NFL in passing yards seven times, and he finished No. 1 in touchdown passes four times. Oh, he also led the league in completion percentage in three straight seasons (2009-12). Brees accomplished that feat again from 2017-19, a period in which he recorded the three highest single-season completion rates in NFL history.
Unfortunately for the 13-time Pro Bowler, he spent the last decade coming up short in his quest to capture a second Super Bowl ring. Still, the fact Brees completed at least 70% of his passes in each of his last five seasons with the Saints meant he didn't experience a detrimental drop-off like Peyton Manning did at the end of his career. So even though the 42-year-old officially retired from the NFL in March, Brees didn't have to make that move because of his on-field play.
Brees gets brutally honest about making an NFL comeback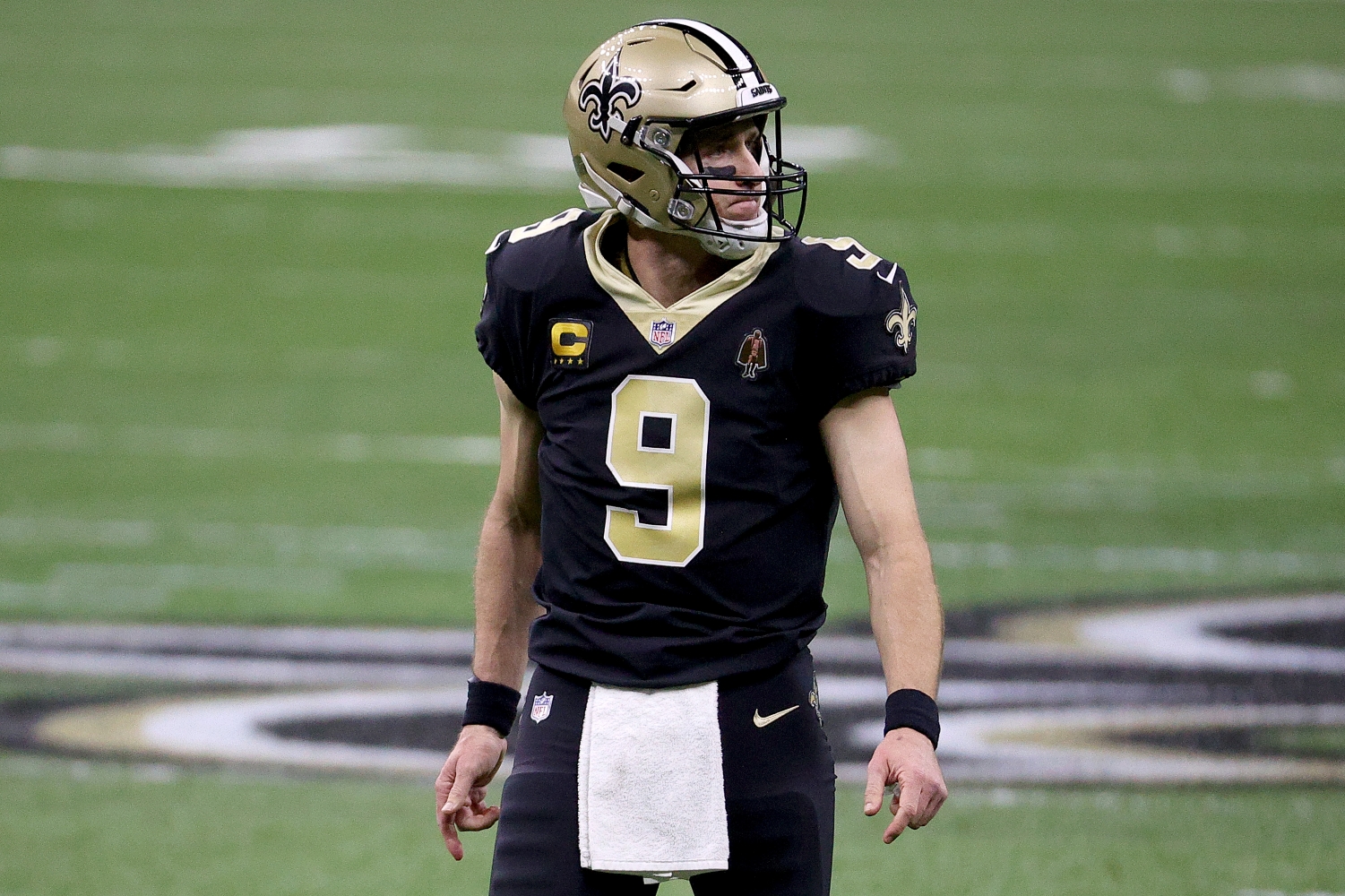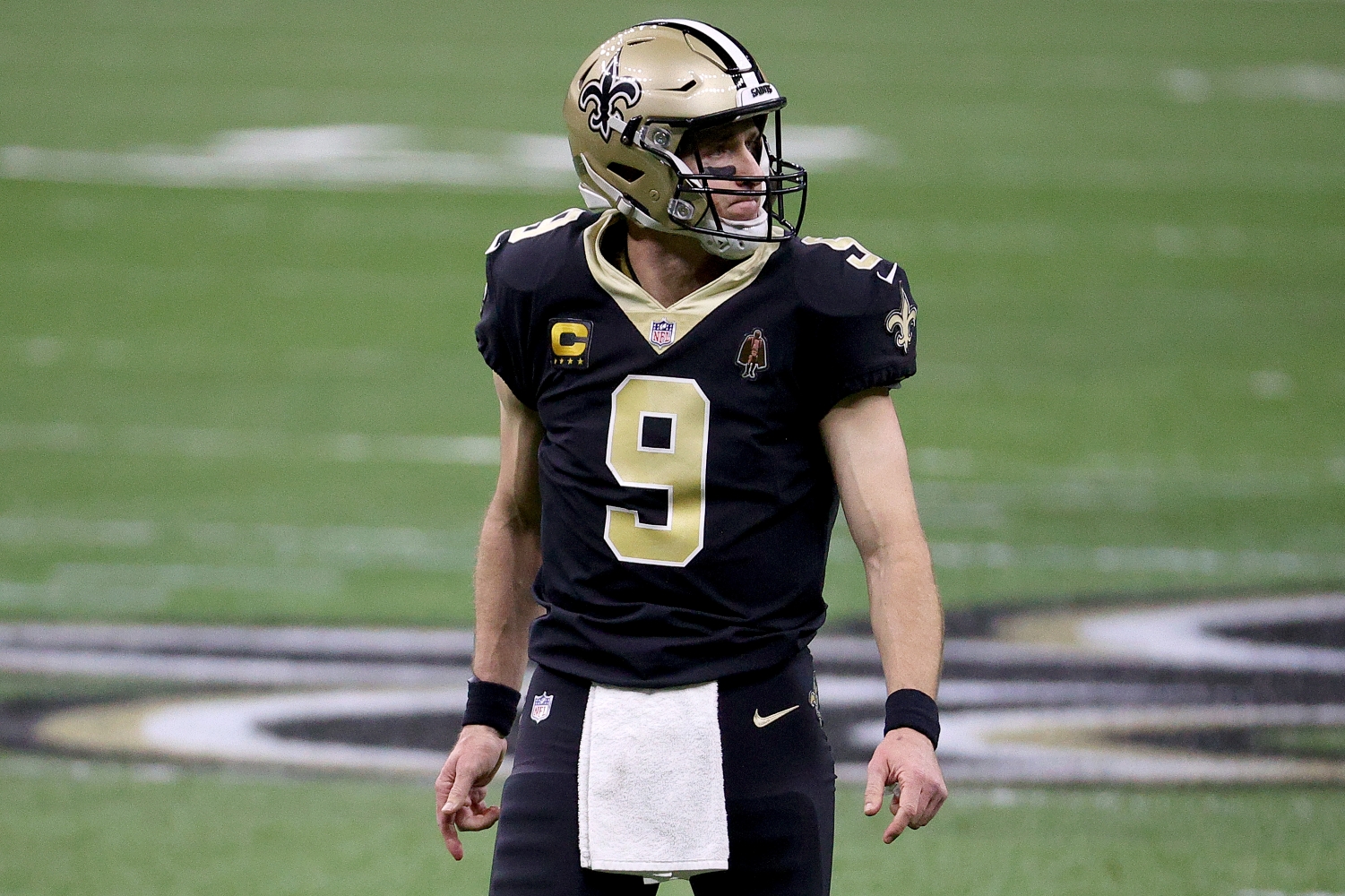 Brees only started 23 games during his final two seasons with the Saints. He missed five games in 2019 because of a torn ligament in his right thumb. His 2020 campaign included a multi-week stint on injured reserve due to fractured ribs and a collapsed lung. Needless to say, Brees suffered some serious damage before he decided to hang up his helmet and shoulder pads for good.
The dedicated family man discussed his post-NFL plans with legendary sportscaster Mike Tirico, who filled in for Peter King as a guest writer for his weekly Football Morning in America column.
"I have been preparing for the next chapter; I'm excited about it," Brees said. "There is a feeling of gratitude and appreciation for all that the game gave to me. I still have a chance [at NBC] to be connected with the game and stay involved, but I am excited to be able to pursue some other passions that I haven't been able to up to this point."
However, when the topic of playing football again came up, the future Hall of Famer got brutally honest about the idea of returning to the NFL if a team reaches out to him after suffering an injury at the quarterback position.
"I better get my butt going if that's the case," Brees said. "There is a saying that if you don't use it, you lose it. That's the truth. My arm is killing me because I haven't been training to throw."
Based on how the new retiree feels right now, it's clear Saints fans (or fans of any NFL team) shouldn't get their hopes up a Brees comeback.
"I actually feel worse now than at any other point in my career," he admitted to Tirico. "I may have one throw, one series, one drive."
Will the Saints suffer the consequences of not having a clear succession plan at quarterback?
Unless Brees suddenly finds the urge to play football again in the coming weeks, New Orleans will move forward with a new starting quarterback. Jameis Winston and Taysom Hill will battle in training camp for the right to replace one of the greatest passers of all time. While both signal-callers have intriguing traits, they also come with red flags.
Winston has thrown 88 interceptions and committed 50 fumbles in 76 regular-season games. His turnover issues played a significant role in the Tampa Bay Buccaneers' decision to move on from the No. 1 overall pick from the 2015 NFL Draft. Plus, he didn't exactly live up to the franchise quarterback label from a maturity and leadership standpoint. While the Saints seem high on Winston's ability to take a step forward under Payton, the 27-year-old has to prove it on the field.
Meanwhile, Hill brings a different set of skills to the table. Unlike his 6-foot-4, 231-pound teammate, he doesn't have the prototypical frame and big arm of an NFL quarterback. However, the 6-foot-2, 221-pound dual-threat signal-caller provides Payton with an explosive, multi-dimensional player who can impact the game in different ways. But with a total of four passing touchdowns on his resume, can Hill suddenly step up and become a starting-caliber quarterback at the age of 31?
Ultimately, the level of uncertainty at the most critical position in sports makes the Saints a tough team to gauge heading into the 2021 season. They have plenty of talent on both sides of the ball, but if Payton can't coax at least average play out of the quarterback spot, New Orleans will undoubtedly come up short of winning a Super Bowl title in the first year of the post-Drew Brees era.
All statistics courtesy of Pro Football Reference.