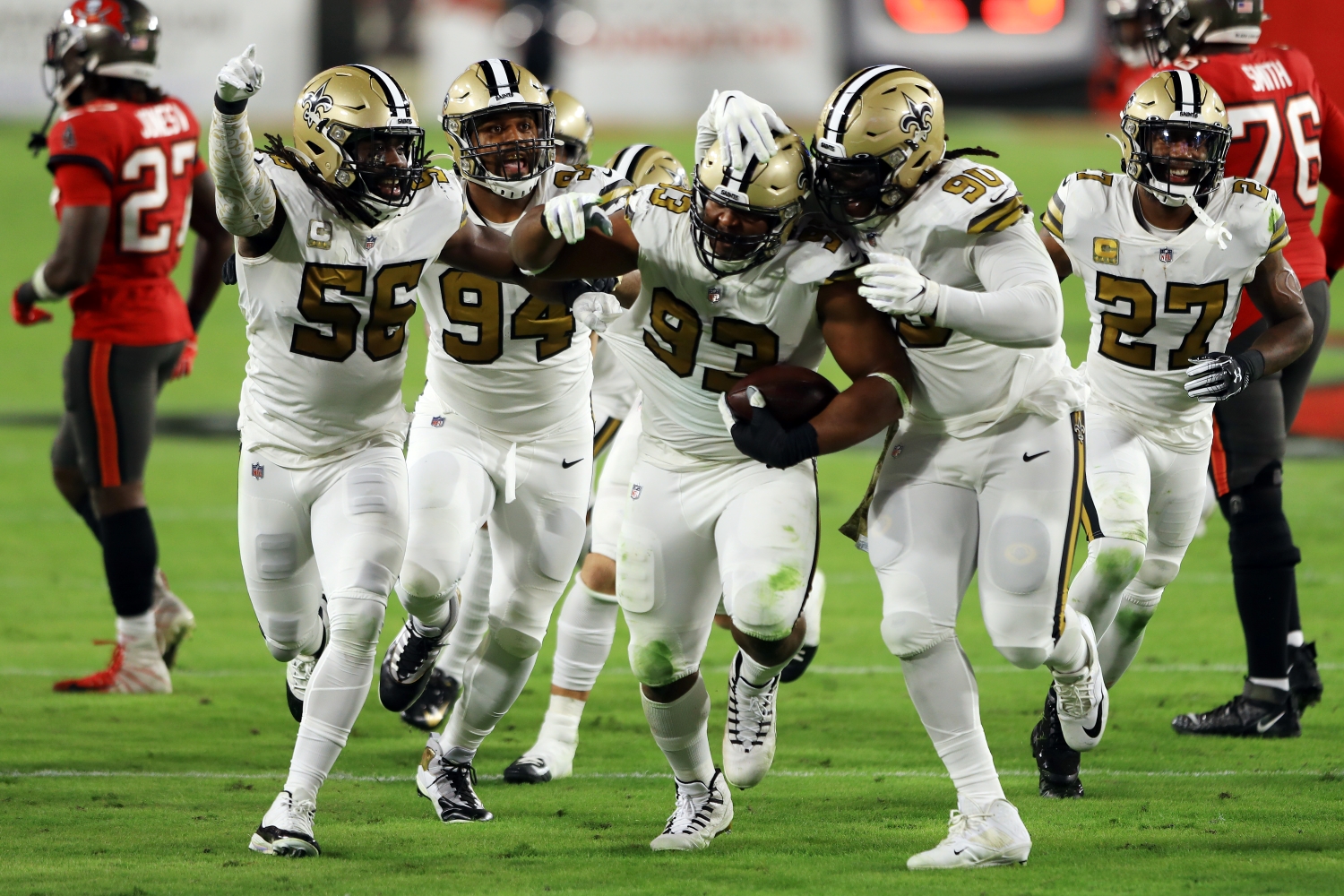 New Orleans Saints Suffer Unexpected Blow to Their Star-Studded Defense
The Saints may have a star-studded defense, but the front seven has suffered an unexpected blow. Will New Orleans find a way to replace David Onyemata until he return
The New Orleans Saints may be viewed as an offensive-minded football team, but Sean Payton's squad knows how to play defense, too. In fact, the reigning NFC South champions finished fifth in both points scored and points allowed during the 2020 season. And with bonafide stars like Marshon Lattimore anchoring the unit, the New Orleans has the talent to stop most offenses on any given Sunday.
Unfortunately for the Saints, their star-studded defense suffered an unexpected blow that could prove problematic for a team that desperately needs to overcome its playoff woes.
New Orleans has an intriguing mix of talent on the defensive side of the ball
Think the Saints only excel at scoring points?
Think again.
While nobody knows exactly how the offense will look without Drew Brees running the show, New Orleans has a diverse group of defenders that looks capable of holding teams to low point totals in 2021. Most importantly, the Saints feature a mix of established stars, rock-solid veterans, and young players with immense upside.
Cameron Jordan has anchored the front seven since he arrived as the 24th overall pick of the 2011 NFL Draft. With 94.5 sacks in 160 regular-season games, the 6-foot-4, 287-pound defensive end clearly knows how to get after the quarterback. Coming off a season in which he failed to record double-digit sacks for the first time since 2016, Jordan should have plenty of motivation to prove he has something left in the tank at 32 years old.
The six-time Pro Bowler will also have a chance to help tutor his eventual replacement. The Saints selected 6-foot-6, 270-pound defensive end Payton Turner with the 28th overall pick of the 2021 NFL Draft. Considered a reach in some scouting circles, the Houston native will benefit from getting to learn from someone who's achieved incredible success at the pro level.
After drafting Turner, the Saints upgraded their front-seven talent further by taking linebacker Pete Werner in the second round. Plus, they added a potential starting corner in the third round in Stanford's Paulson Adebo. With three top-100 picks joining a defense that finished in the top five in both points and yards allowed for the first time since 2013, the Saints seemingly set themselves up for success heading into the 2021 season.
Saints suffer unexpected blow to their star-studded defense
When breaking news about an NFL player emerges at this time of the year, it's typically not a good thing for his respective team.
That proved to be the case for David Onyemata and the Saints.
On Friday, July 16, the 28-year-old defensive tackle took to Instagram to share a surprising update about his status for the upcoming season.
"I was informed by the NFLPA yesterday that I have tested positive for a banned substance resulting in a suspension for part of the 2021 NFL season," Onyemata wrote. "While I was certainly surprised and disappointed with this news, I am responsible for what I put in my body. As I have never knowingly taken anything that could cause a positive test, we are currently in the process of testing the supplements I was taking at the time of the test. Regardless, I am committed to being more aware of any medication and dietary supplements that may contain substances banned by the NFL."
The Nigeria native has developed into one of the Saints' best front-seven defenders since he joined the organization as a fourth-round pick in 2016. A full-time starter in each of the last two seasons, Onyemata recorded 32 tackles, three sacks, and 11 quarterback hits in 2019. He set career-highs across the board during the 2020 season by totaling 44 tackles, 6.5 sacks, and 16 QBH.
However, according to the NFL Network's Ian Rapoport, Onyemata must serve a six-game suspension for violating the league's policy on performance-enhancing drugs. With one of their key players ruled ineligible for nearly half the season, the Saints have no choice but to reshuffle their plans. Given their uninspiring depth at defensive tackle, losing Onyemata undoubtedly represents a massive blow that may prove difficult to overcome.
Who will replace David Onyemata until he returns?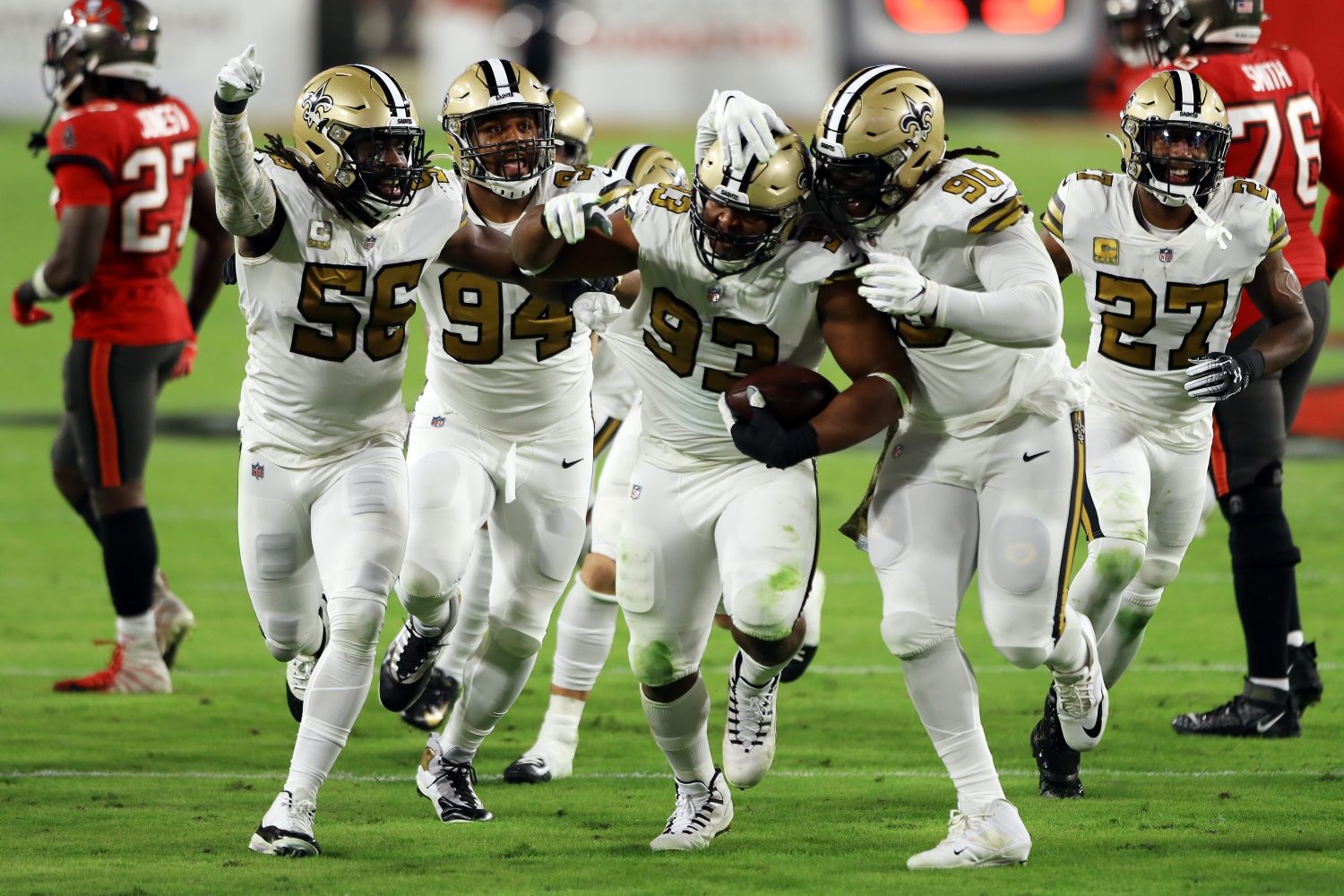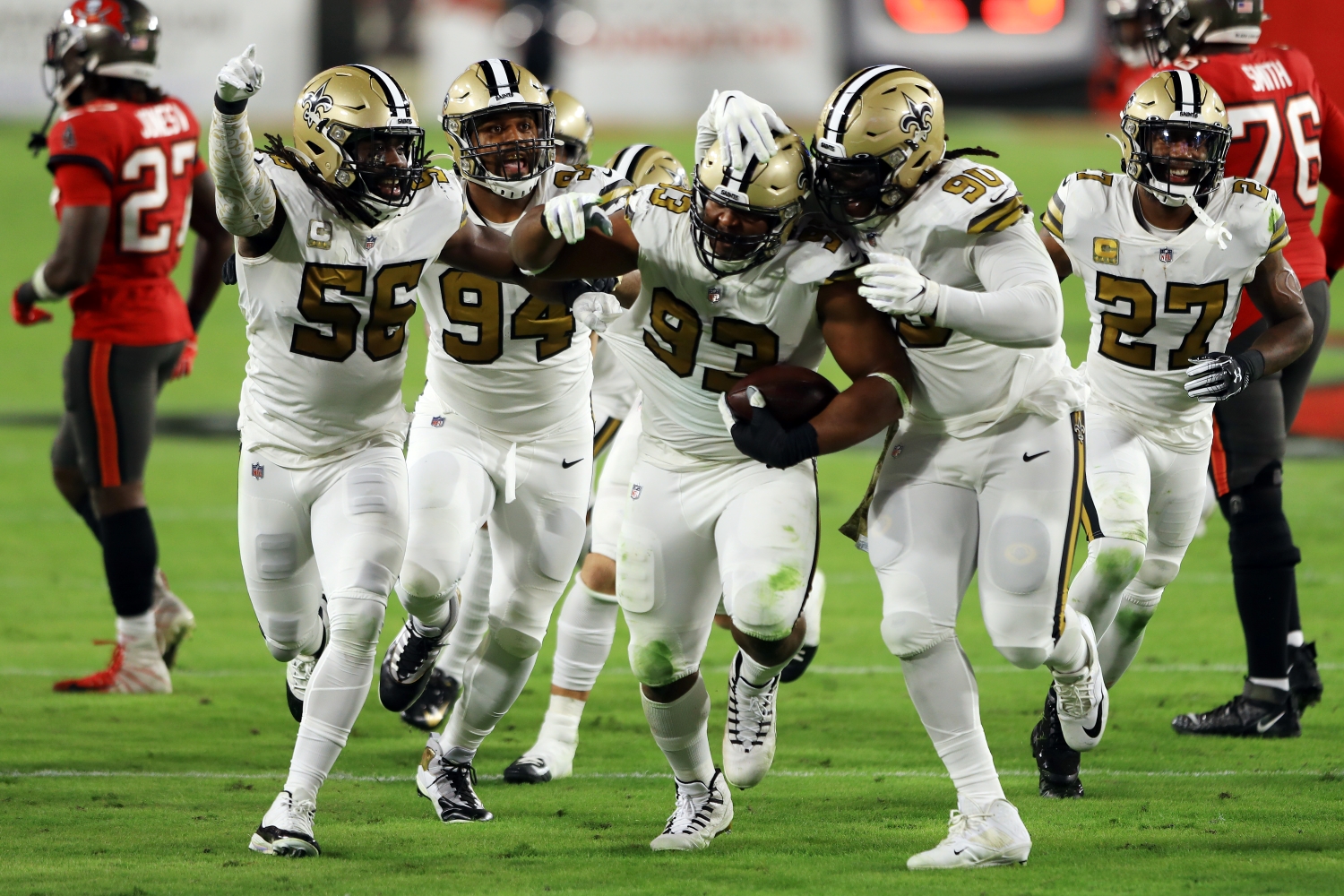 The Saints suffered a major personnel loss earlier this offseason when Trey Hendrickson signed a four-year, $60 million contract with the Cincinnati Bengals. With Onyemata forced to serve a six-game suspension, the front seven will certainly look much different when New Orleans hosts the Green Bay Packers in Week 1.
So, who's next up on the depth chart?
Ryan Glasgow will have to prove himself worthy of an expanded role in training camp. A fourth-round pick by the Bengals in 2017, the former Michigan standout only appeared in 24 games before Cincinnati moved on from him. Glasgow played a total of 34 defensive snaps for the Saints during the 2020 season. He represents an obvious downgrade from Onyemata, whose interior pass-rushing skills gave the defense a major boost.
As for the rest of the players in the mix?
The Saints' current crop of defensive tackles includes 2019 undrafted free agent Shy Tuttle, 2020 undrafted free agent Malcolm Roach, and rookie undrafted free agents Josiah Bronson and Lorenzo Neal. Needless to say, that group doesn't look impressive at all.
Ultimately, the Saints may have to go shopping for help at a key position. Without Onyemata in the lineup, they simply don't look nearly as intimidating on that side of the ball.
And considering New Orleans doesn't have a clear-cut starting quarterback, it can't afford to have a drop-off on defense if it plans on competing for a Super Bowl title.
All statistics courtesy of Pro Football Reference.