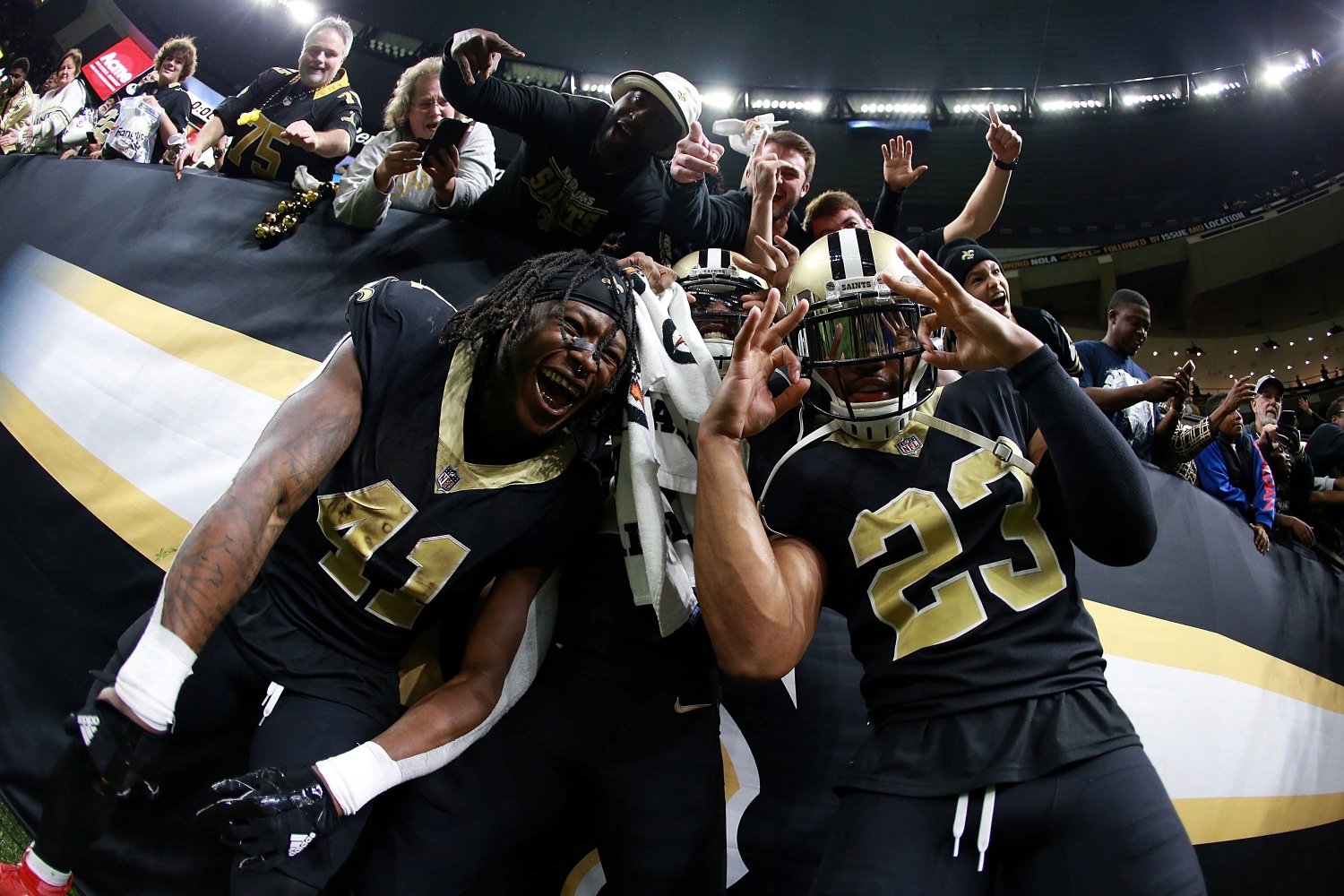 Now $171 Million Deep, the Saints Will Be Forced to Take an Expensive Risk to Retain the Most Important Member of Their Star-Studded 2017 Draft Class
The Saints have committed significant financial resources to keep Alvin Kamara and Ryan Ramczyk in New Orleans for years to come. Will they take a risk and sign Marshon Lattimore to a potentially record-setting deal of his own?
Think the New Orleans Saints knew what they were doing during the 2017 NFL Draft?
Although they've fallen short of winning a Super Bowl title in each of the past four seasons, the Saints have gotten great contributions from some of their homegrown stars. In particular, several members of their 2017 draft class have established reputations as elite players at their respective positions.
While New Orleans smartly locked up two of those players on long-term deals, the franchise will have to take an expensive risk to retain the most important member from that star-studded draft class.
The Saints have committed significant financial resources to retain two stars from their 2017 draft class
What the Saints did during the 2017 draft may go down as some of the best work by a front office in league history. After all, they found long-term solutions at critical positions of need on both sides of the ball. And it didn't take long for two players from that class to cash in on their success.
Alvin Kamara may have fallen to the third round, but he's proven pre-draft grades wrong by becoming one of the league's most dynamic playmakers. Deceptively powerful, incredibly agile, and routinely tough to tackle, the do-it-all running back plays an equally important role as a rusher and as a receiver in Sean Payton's creative offensive scheme.
Thanks to his unique combination of skills and high level of production, Kamara received a well-deserved raise the day before the Saints' 2020 season opener. The 2017 NFL Offensive Rookie of the Year signed a five-year, $75 million contract extension that included a $15 million signing bonus. He responded by leading the NFL with 21 combined receiving and rushing touchdowns while earning Pro Bowl honors for the fourth straight season.
Of course, it helped to run behind a dominant right tackle.
After earning first-team All-Pro honors in 2019, Ryan Ramczyk—who the Saints drafted 32nd overall in 2017— once again bulldozed defensive linemen and linebackers out of the way for Kamara and the rest of the Saints' running backs. The 6-foot-6, 314-pound right tackle earned second-team All-Pro honors, which only made his resume look stronger at the negotiating table. So after putting together another dominant, wall-to-wall campaign, Ramczyk officially became the highest-paid player at his position on Wednesday by signing a five-year, $96 million contract extension.
New Orleans will have to take a massive risk to prevent Marshon Lattimore from leaving
Between Kamara and Ramczyk, the Saints have two members of their 2017 draft class signed to contracts totaling $171 million. However, the franchise will have to take an expensive gamble to retain the most important player who arrived via the draft four years ago: Marshon Lattimore.
Selected 11th overall (one pick ahead of Deshaun Watson), the former Ohio State star immediately became the team's top corner. The 6-foot, 192-pound Cleveland native earned NFL Defensive Rookie of the Year honors after totaling five interceptions and 18 passes defended in 13 starts. However, issues have popped up over the course of the last three seasons that should give the Saints pause about guaranteeing $50 million or more on Lattimore.
First, New Orleans cannot ignore the durability factor. Hamstring problems have plagued Lattimore dating back to his college days (he missed 10 games in 2015 with a hamstring injury), and he's suffered a left ankle sprain, a concussion, and an abdominal injury during his NFL career, according to Sports Injury Predictor.
In addition, Lattimore didn't exactly play at an All-Pro level in 2020. Sure, he only allowed quarterbacks to complete 52.9% of their passes thrown in his direction. However, he gave up seven touchdowns on 85 targets. Lattimore allowed just six on 178 targets from 2018-19.
The three-time Pro Bowler also raised a potential character red flag back in March. According to ESPN, Lattimore got arrested on March 25 for possessing a loaded handgun that was believed to be stolen. While it remains to be seen how the case plays out, the situation certainly doesn't look good for someone trying to get a new deal.
Unfortunately for the Saints, they can't afford to let Lattimore leave. As the clear-cut No. 1 corner on the roster, they need him in the lineup to compete for a championship, especially since they play in the same division as Tom Brady. So even though Lattimore will likely command a contract that makes him one of the highest-paid players (if not the highest) at his position, New Orleans has no choice but to take the risk and hope he locks down receivers and avoids any off-field issues moving forward.
Can the Saints' star-studded 2017 draft class carry the team to a Super Bowl title?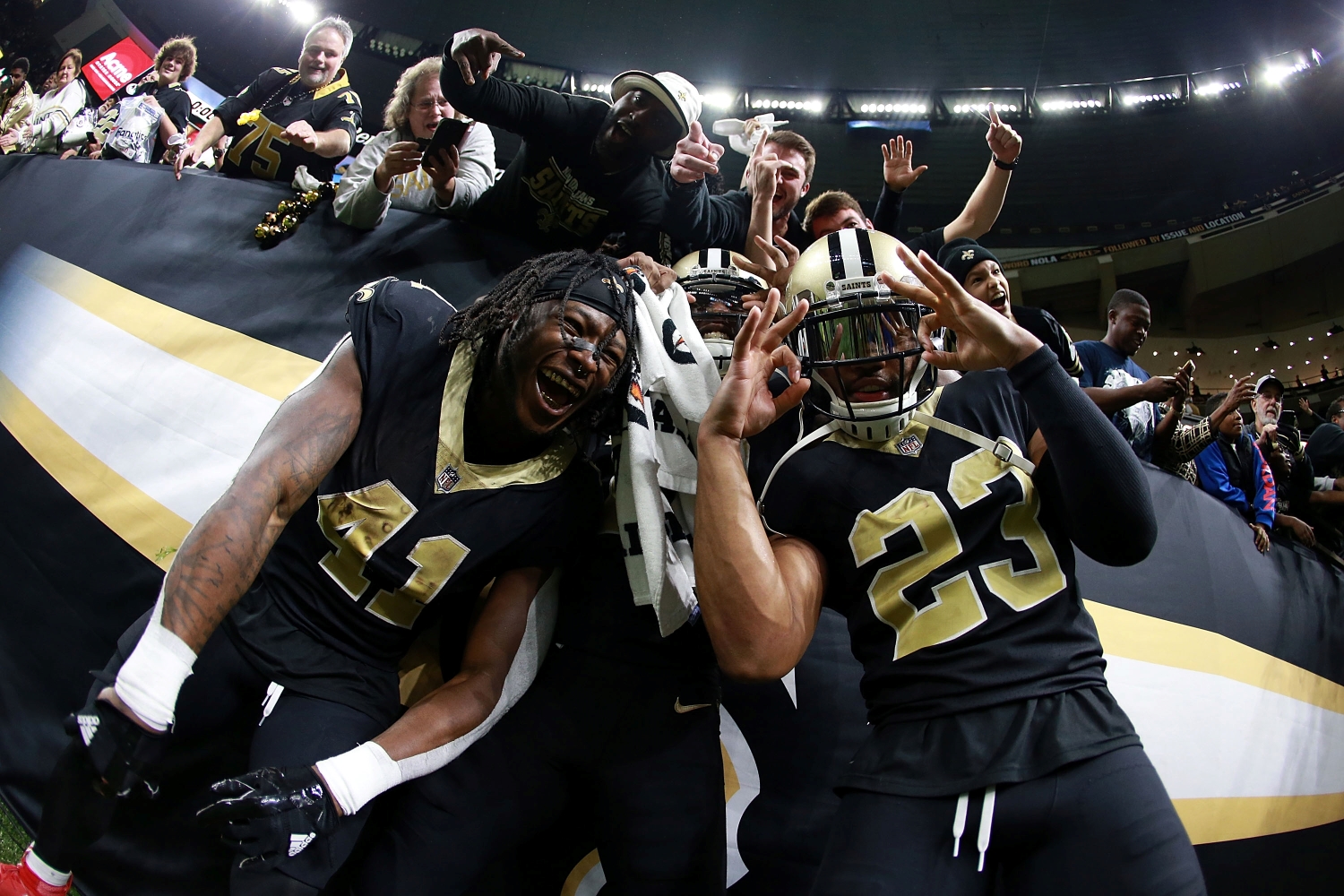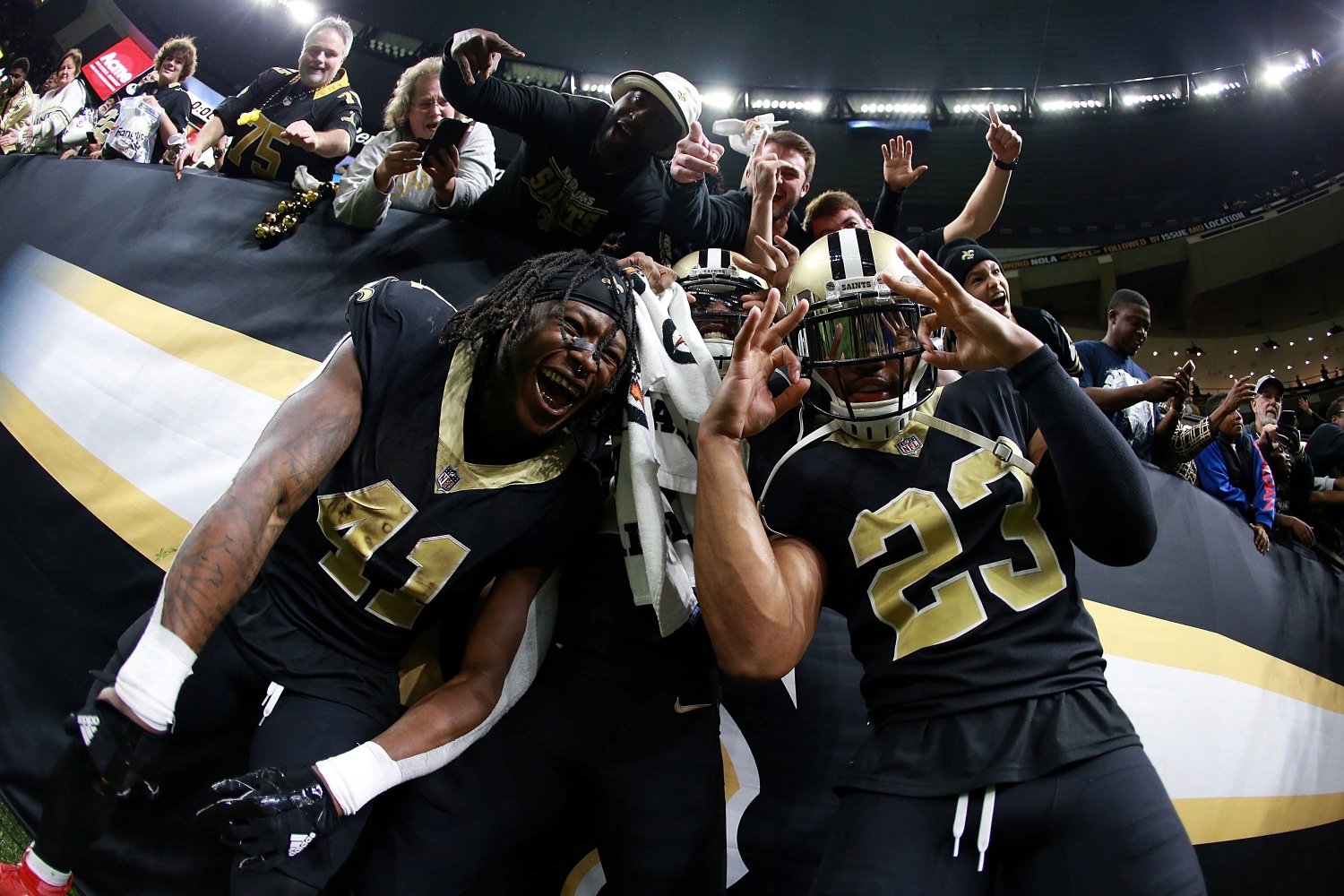 There's no doubt the Saints hit big on Kamara, Ramczyk, and Lattimore. And despite losing pass-rushing defensive Trey Hendrickson in free agency, they still have another key contributor on their roster who arrived via the 2017 draft in safety Marcus Williams.
But can that four-man group carry a Drew Brees-less Saints team to a Super Bowl title?
The offense desperately needs Kamara to be more effective than ever before. Having Ramczyk helps, but the lack of certainty at the quarterback position makes it difficult to predict how New Orleans will look on offense. If defenses don't respect the pass, it could be difficult for Kamara to get anything going. So, in many ways, his future—at least in 2021—depends largely on whoever lines up under center.
On the other side of the line of scrimmage, the Saints seemingly have all the pieces in place to be a top-10 defense. Cameron Jordan and Marcus Davenport should do damage off the edge. Demario Davis, 2020 third-rounder Zack Baun, and rookie second-round pick Pete Warner form a fast, physical linebacker group. Lattimore and Williams anchor a secondary that also features veterans Patrick Robinson and Malcolm Jenkins.
Ultimately, though, even if Lattimore, Kamara, Ramczyk, and Williams continue to play at a high level, the Saints will never exorcise their playoff demons without better play from the most important position in sports.
Then again, anything has to be better than Brees' three-interception performance in his final postseason game.
All statistics courtesy of Pro Football Reference. All contract data courtesy of Spotrac.