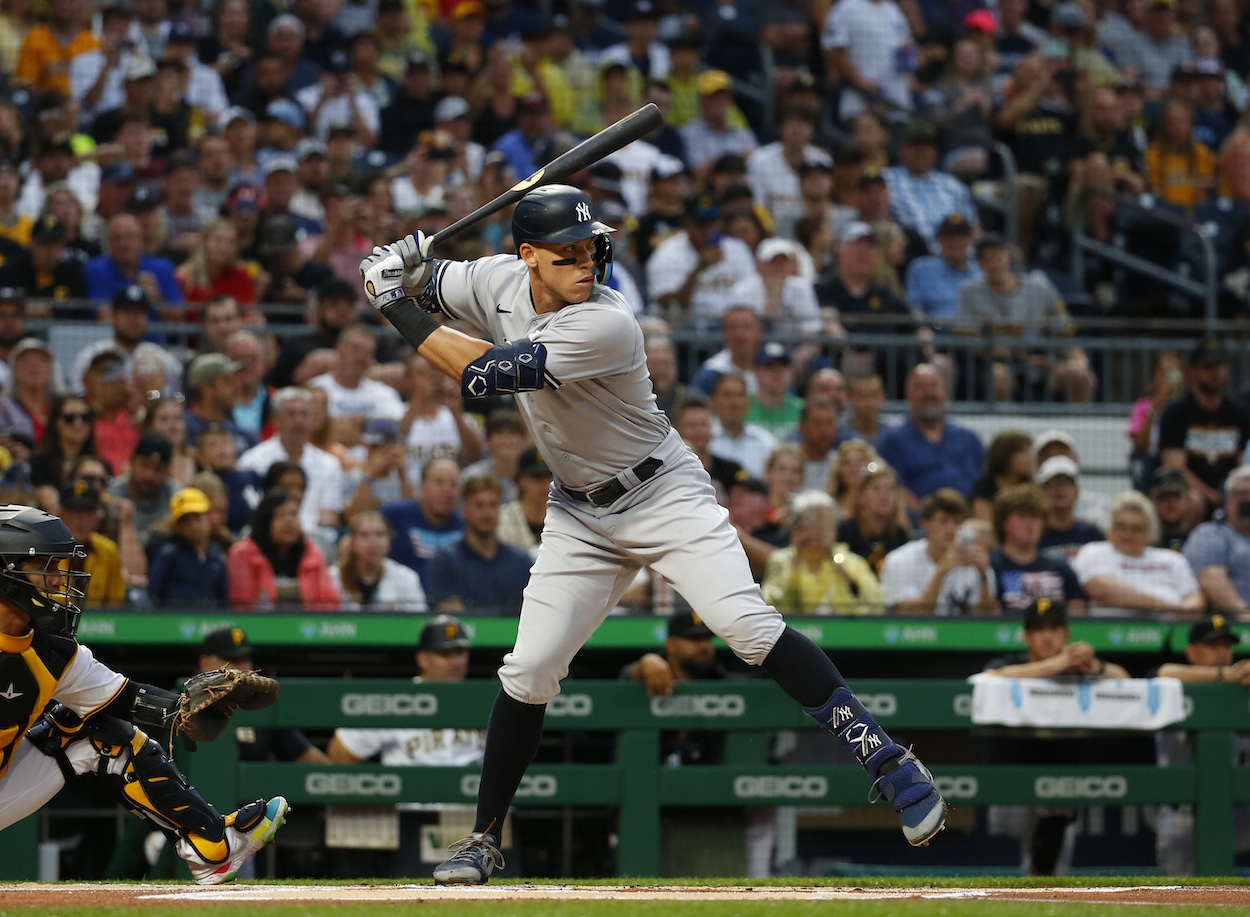 What Are the New York Yankees' Chances of Breaking MLB's Wins Record in 2022?
The Yankees are chasing history, but it's getting harder and harder to see them reaching the magical 116 mark.
The New York Yankees have been the owners of MLB's best record for most of the 2022 regular season. Manager Aaron Boone has watched his club get off to a blistering start. Although July has been a bit of an off month for the Bronx Bombers — it's their first month with double-digit losses this year — one question is still on some people's minds.
What are the Yankees' chances of challenging the MLB record of 116 regular-season wins shared by the 2001 Seattle Mariners and 1906 Chicago Cubs?
Looking to past MLB teams to find a roadmap for the Yankees 
On 29 different instances, an MLB team has won at least 105 games in a single regular season. Seven of those occurrences have happened since 2000:
2001 Seattle Mariners: 116 wins
2018 Boston Red Sox: 108 
2021 San Francisco Giants: 107
2019 Houston Astros: 107
2021 Los Angeles Dodgers: 106
2019 Los Angeles Dodgers: 106
2004 St. Louis Cardinals: 105
When looking at this small list of uber-successful teams, two things come to mind. The first is that getting to 105 wins in a 162-game season is incredibly tough. The second is that there's a clear divide between those '01 Mariners and everyone else since they compiled eight more wins than the next-closest squad. 
Only three teams have accumulated at least 114 wins in a single regular season: the Mariners, the Cubs, and the 1998 New York Yankees, who won 114 en route to taking home a World Series title. 
The 2001 Mariners enjoyed three different months with exactly 20 wins, and outside of a 5-1 record in October, they also finished each month at least nine games over .500. Their longest winning streak was 15 games, which took place from May 23 to June 8, while it took them until Sept. 20-23 to lose four straight for their longest losing streak of the year. 
As for the '98 Yankees, they obviously had a similar trajectory.
Like Seattle, New York enjoyed three months of 20-plus wins, with a 16-11 September the only time they finished a month fewer than 11 games over .500. What's interesting here is that they lost just under 44% of their total games in the final two months (10 in August, 11 in September). New York's longest winning streak was 10 games from June 30 to July 12. Its longest losing streak was also four games from Aug. 23-26. 
Both squads were great in virtually every scenario. However, the Yankees were much better at home (.765 winning percentage) than on the road (.642). It was the opposite for Seattle (although a little more even) as the squad played .728 ball on the road and .704 ball at home. 
How well do the Yankees have to play down the stretch?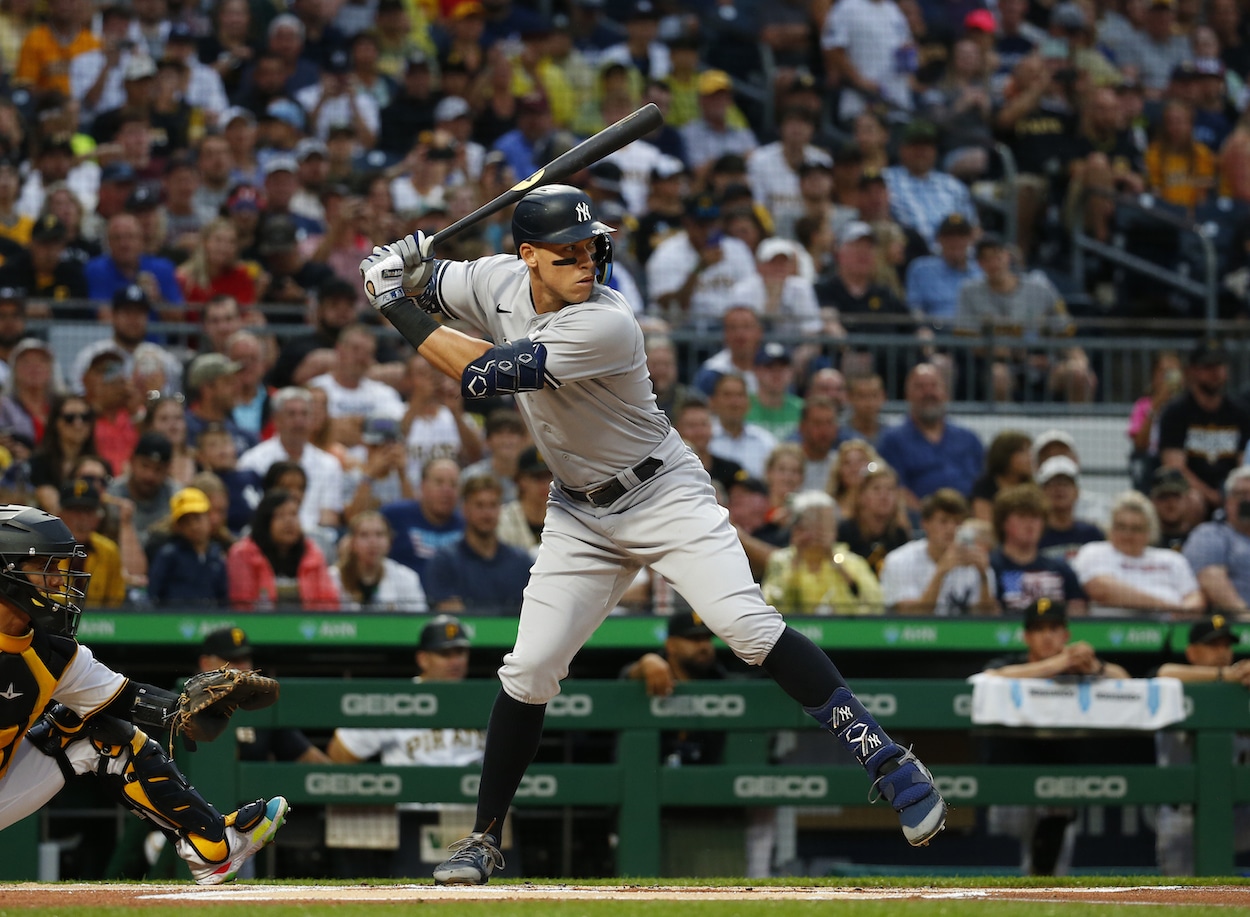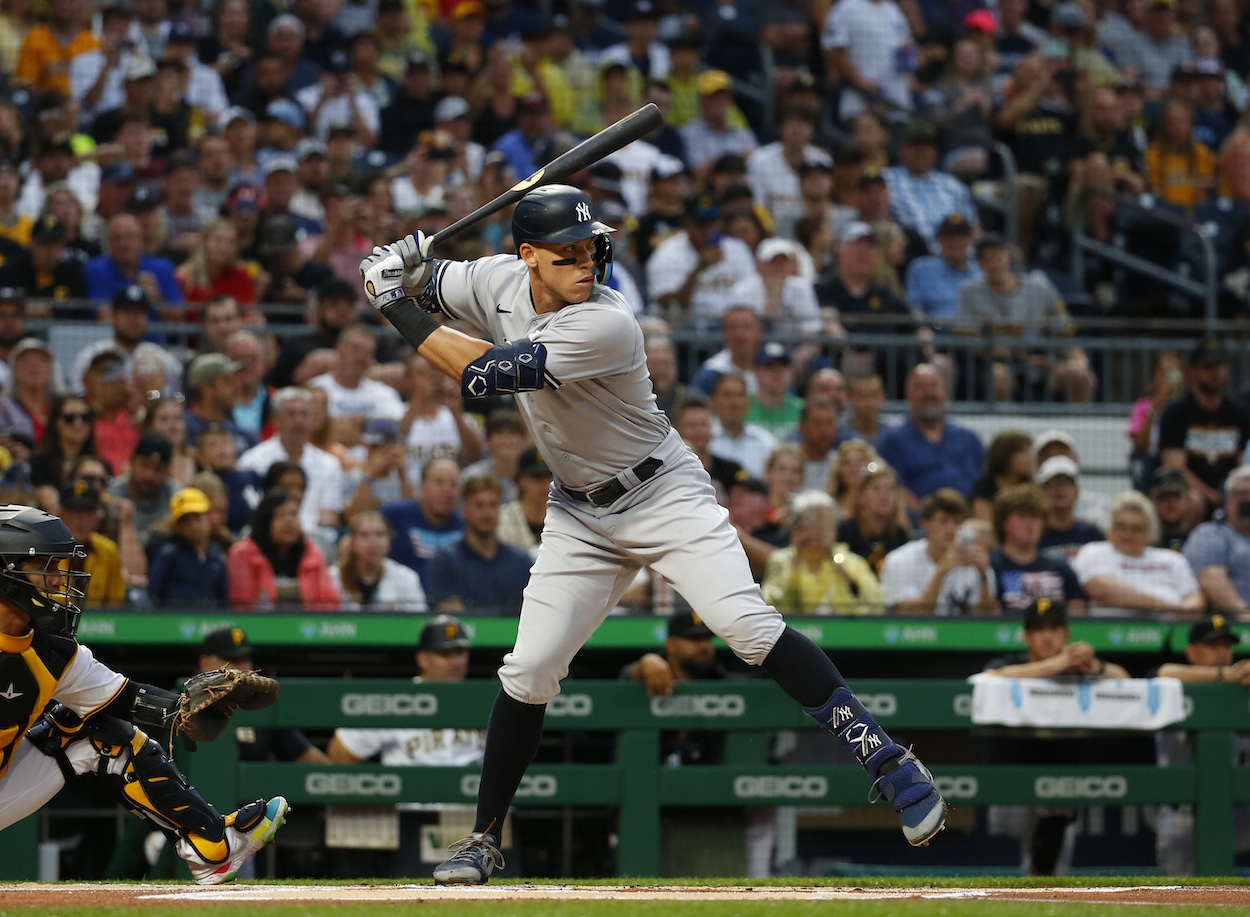 Finishing the regular season with a winning percentage of at least .700 is hard. The New York Yankees are close to that now with a .667 winning percentage entering action on July 28.
So what could be the greatest barrier to them challenging this record?
The first one is the current month of July. In the two recent examples detailed above, both teams were playing great baseball every month of the year. The Mariners didn't finish a month with a winning percentage below .667. Meanwhile, the '98 Yankees had a winning percentage above .730 in each of the first four months before dipping down to .688 in August and .593 in September. 
New York still has four games left to finish July strong, but this could be the month that spoils its chances of getting close to that record. Getting some kind of boost at the trade deadline will help immensely, whether it's by acquiring Juan Soto, capitalizing on the Luis Castillo rumors, or landing another top-tier trade target.
You know, like the trade they're reportedly finalizing with the Kansas City Royals for Andrew Benintendi. 
They'll need a boost because their schedule over the final two months is tough. New York will finish August with consecutive series against the Oakland Athletics and Los Angeles Angels, but that only comes after two series against the Seattle Mariners and one with the St. Louis Cardinals, as well as a 10-game stretch against other American League East squads (the Boston Red Sox, Tampa Bay Rays, and Toronto Blue Jays). 
September and October tell a similar story.
After a two-game set against the Pittsburgh Pirates, they'll finish the regular season with four against the Texas Rangers, but the rest will be a test. It includes two more series against each of Boston and Tampa Bay, one more against Toronto, a four-game set against the Minnesota Twins, and three games against the Milwaukee Brewers. We also can't forget three final games against an upstart Baltimore Orioles squad in the second-to-last series of the season. 
The chances of the New York Yankees getting close to the record are incredibly slim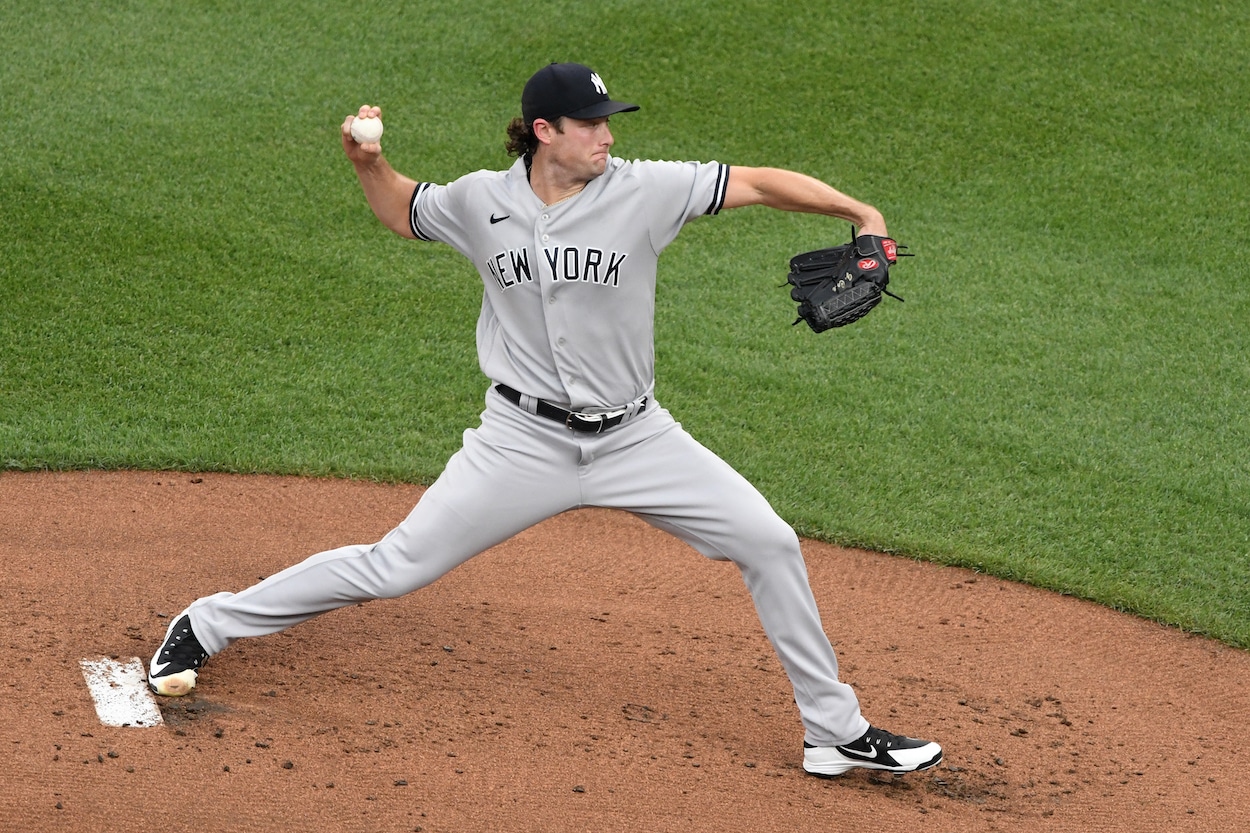 The New York Yankees enter action on July 28 with a 66-33 record. With 63 regular-season games remaining, they'll have to post a 50-13 record just to tie that 116-win mark set by the Mariners and Cubs.
Is that possible?
I mean, yeah, it technically is. But it's highly unlikely. 
Having the Astros right behind them with a 64-35 record will keep Boone and his coaching staff motivated when it comes to securing the top postseason seed in the American League come October. With the AL East all but won at this point, the focus will eventually turn to getting players rested and ready for a fight in October, not trying to break the regular-season wins record. 
Are the Yankees likely to win 100 games this year? Absolutely. They only need to go 34-29 over these last two months to do it. What about becoming the 30th club in MLB history to record at least 105 victories? That's also a real possibility as New York would need to post a 39-25 record in its final 63 games to get there. 
But getting to 116 wins? A slower month of July — compared to the squad's first three months — has likely made that number an unreachable one. 
All stats courtesy of Baseball Reference.
Like Sportscasting on Facebook. Follow us on Twitter @sportscasting19 and subscribe to our YouTube channel.