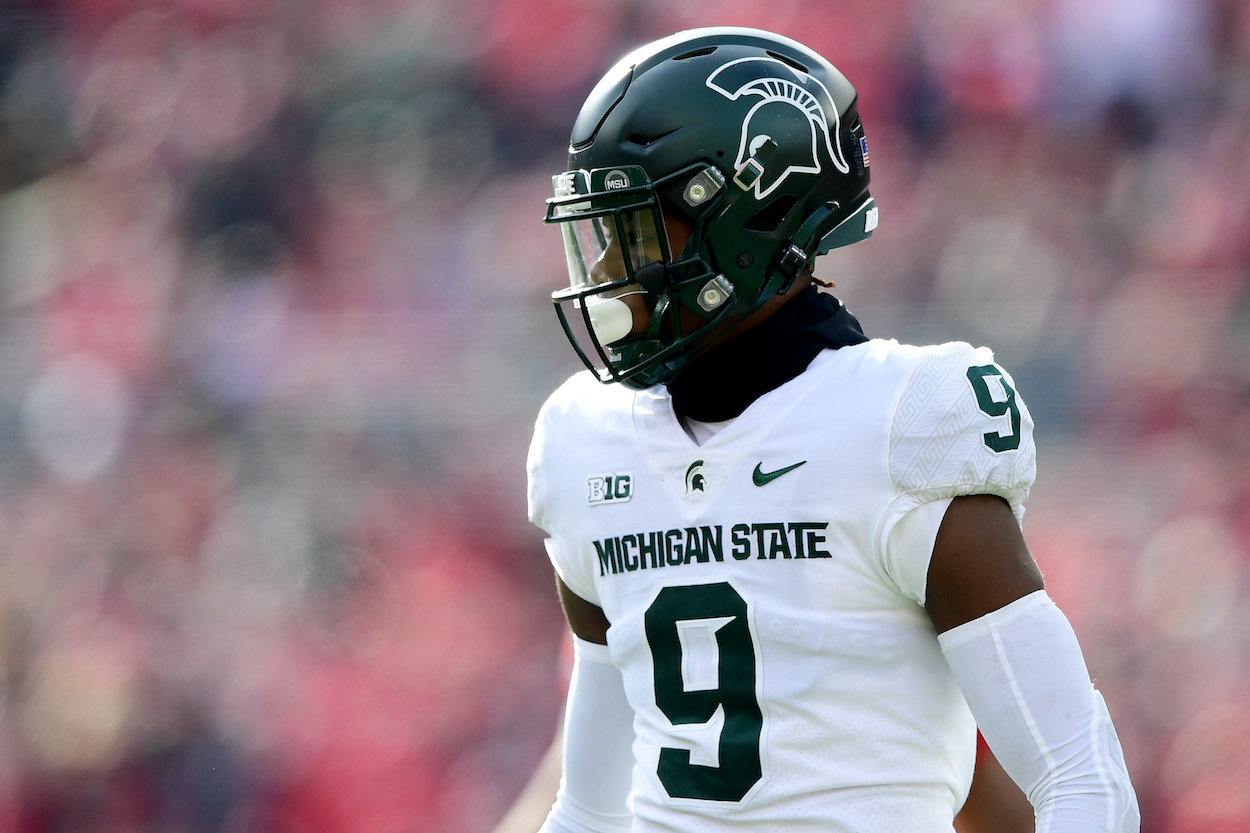 NFL Draft: Mel Kiper Jr. Predicts the Buffalo Bills Steal 'A Bulldozer With Some Juice' in Round 2
Mel Kiper Jr. predicts the Buffalo Bills take a RB in Round 2 of the 2022 NFL draft who could be a steal but might be just more of the same.
Chances are, the Buffalo Bills will go with a defensive player in the 2022 NFL Draft. Round 2 is where it gets interesting. The Bills could go in several directions with this pick, including taking an offensive weapon like a wide receiver or a running back. ESPN draft guru Mel Kiper Jr. thinks that's exactly what the team will do. He predicts the Bills will take a back who many consider the best prospect this year at No. 57.
The Buffalo Bills need a running back
Is running back the Buffalo Bills' most pressing need in the 2022 NFL Draft? No. Would head coach Sean McDermott, new offensive coordinator Ken Dorsey, and quarterback Josh Allen love to have a bell-cow back instead of the below-average RB by committee of the last two seasons? Absolutely.
The Buffalo Bills trio of Devin Singletary, Zack Moss, and Matt Breida were part of the sixth-best rushing attack in the NFL last season with 2,209 yards. While that sounds good, that stat is misleading.
If you take away Allen's incredible 763 rushing yards, the Bills drop to 1,446 yards. That total would put the Bills in the 31st spot in rushing yards.
Buffalo tried to upgrade at the position this offseason by signing Washington Commanders back J.D. McKissic. However, the deal went south after McKissic agreed in principle with the Bills, infuriating general manager Brandon Beane.
The Bills settled for veteran back Duke Johnson, but the position group is still among the weakest on the team and by far the weakest on the offense.
If the opportunity presents itself in the 2022 NFL Draft, the Buffalo Bills would love to take a stud running back. ESPN's Mel Kiper Jr. thinks this opportunity could come in Round 2.
Mel Kiper Jr. has the Bills taking Michigan State RB Kenneth Walker III at No. 57
The original NFL draft guru himself, Mel Kiper Jr., recently released his first two-round mock draft of the season. In this iteration, Kiper predicts the Bills will take the late-rising Michigan defensive back Daxton Hill at No. 25.
At No. 57, Kiper predicts that Buffalo will select Michigan State RB Kenneth Walker III and that Bills Mafia will love the pick:
Bills fans would be thrilled with these two picks, right? Buffalo would address its hole in the secondary with Daxton Hill in Round 1, then get a starting-caliber late in Round 2. Walker is a bulldozer with some juice through the hole. He wasn't used much as a receiver in college (just 19 career catches), so that's a question mark. But for a team that needs to take pressure off its quarterback and has excellent receivers, Walker could thrive.

Mel Kiper Jr. on the Buffalo Bills selecting Kenneth Walker III
While Kiper is correct, in theory, that a dynamic running back would be great for Josh Allen and the Bills' offense, what is the team really getting other than a back that Kiper admits hasn't proven he can be a pass-catcher, which is an absolute must in the modern NFL?
Who is Kenneth Walker III?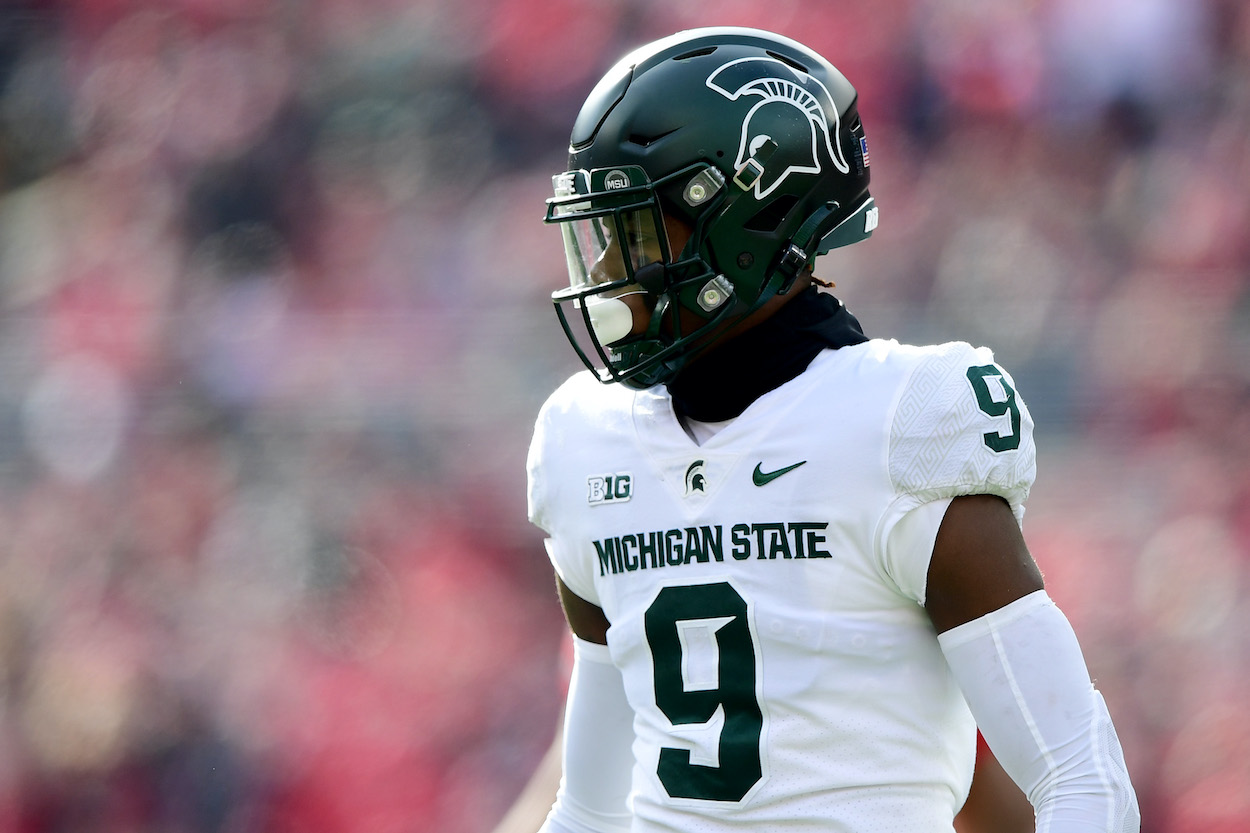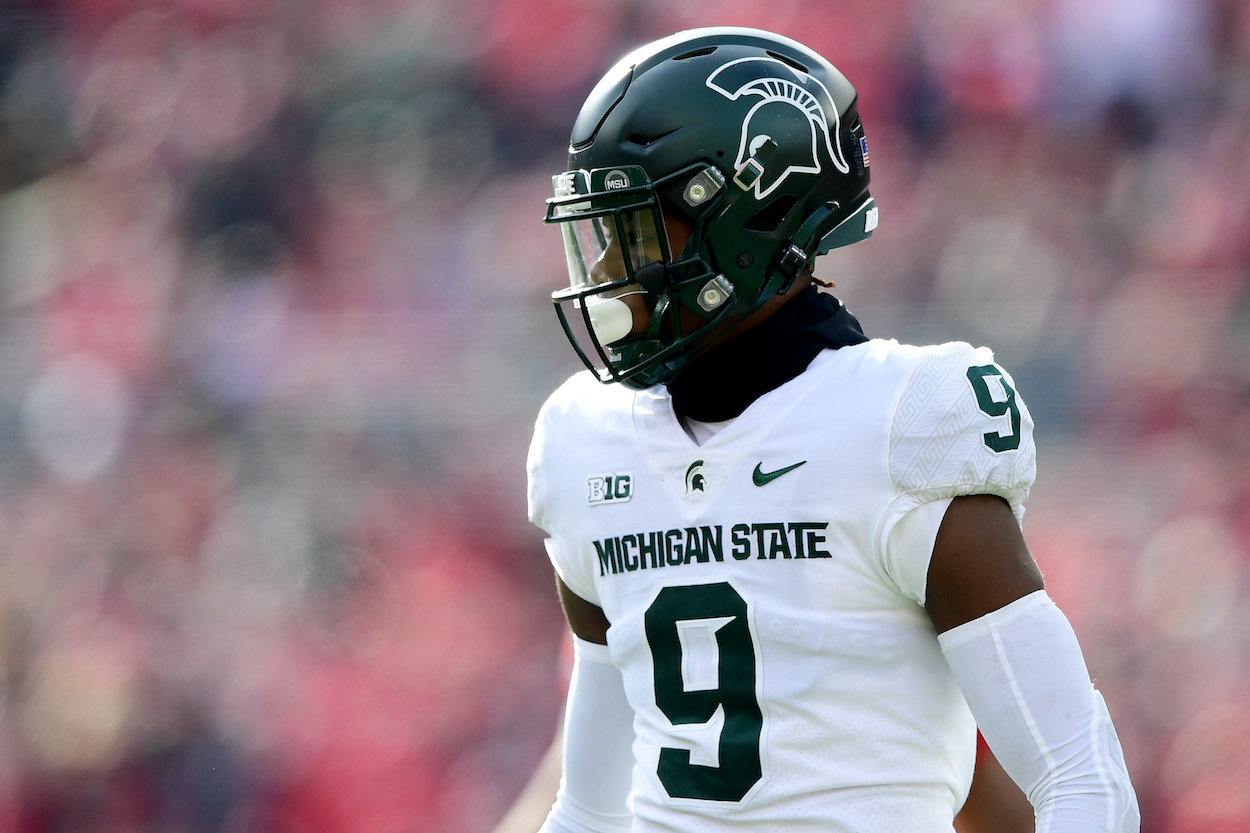 Michigan State running back Kenneth Walker III actually started his college career as Wake Forest running back Kenneth Walker III.
After dominating the Tennessee high school football scene, Walker went to Wake and (incredibly) rushed for exactly 579 yards in both his freshman and sophomore seasons. That second year, he did it in seven games vs. 13 the year before and also scored 13 touchdowns his second season on campus vs. four the previous campaign.  
In 2021, Walker transferred to Michigan State and had his best season yet. Over the course of 12 games, Walker carried the ball 263 times for 1,636 yards and scored 18 TDs. He's also never fumbled in his college career.
Now, the 5-foot-10, 210-pound back is one of the top prospects at his position in the 2022 NFL draft. He ran a 4.38 40-yard dash at the combine, showing off his breakaway speed, and proved in college he can handle a heavy workload.
Walker is among the best RB prospects in the draft. Iowa State's Breece Hall and Texas A&M's Isaiah Spiller are the others in contention for that distinction.
On one hand, it does seem like Walker could be the No. 1 back the Bills are looking for. On the other, he doesn't seem all that different than Singletary or Moss. If Beane thinks Walker can be the former and is not just the latter, he would be worth a second-round selection.
All stats courtesy of Sports Reference