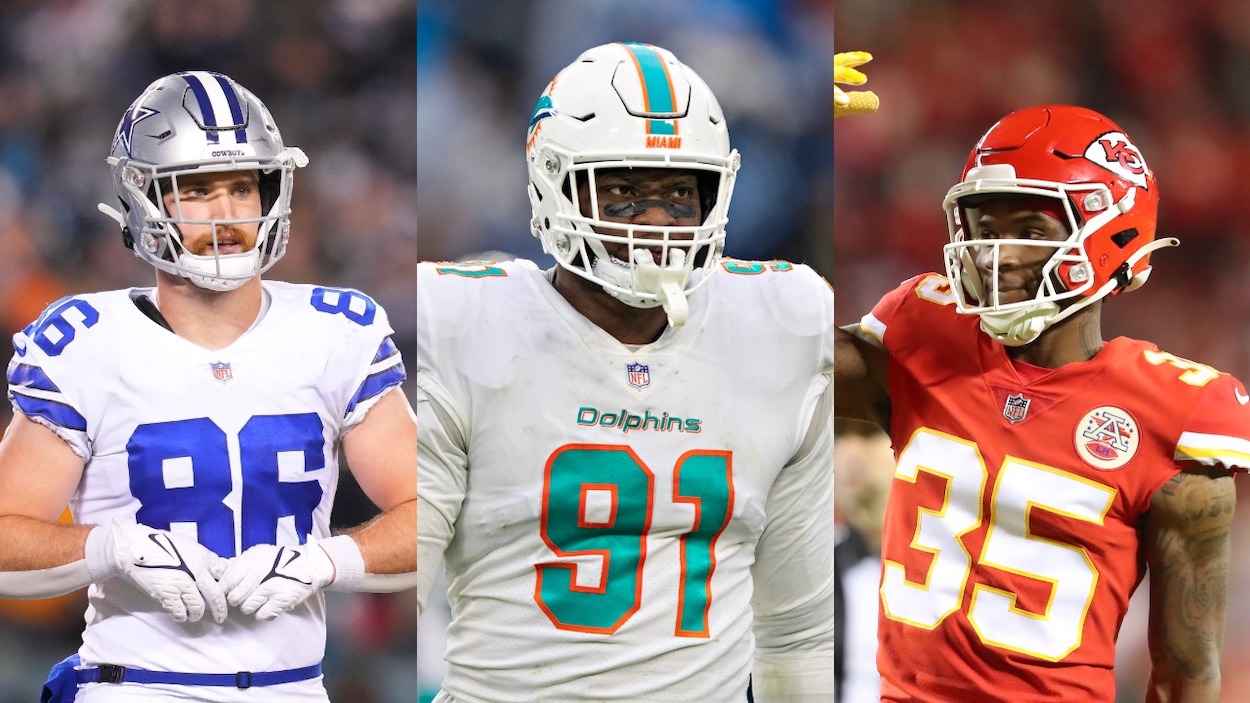 NFL Free Agency: Ranking 4 Players the Minnesota Vikings Must Target
The Minnesota Vikings need to do some salary cap magic to free up some room, but once they do, there are four free agents they should sign.
The 2021 NFL season was a disappointing one for the Minnesota Vikings. Frankly, the team has underperformed its talent level the last two seasons, which is why Rick Spielman is no longer the general manager and Mike Zimmer is no longer the head coach.
The 2022 season represents a fresh start in the Twin Cities with new GM Kwesi Adofo-Mensah running the front office and Super Bowl champion offensive coordinator Kevin O'Connell taking the reins as head coach.
For Adofo-Mensah and O'Connell to improve on Spielman and Zimmer's results, they'll have to change the culture, get more out of the existing players on the roster, and add new talent to the squad. To accomplish the first and third mandates on that list, here are the four best free agent players the Vikings must target in the 2022 offseason.
The Minnesota Vikings salary cap situation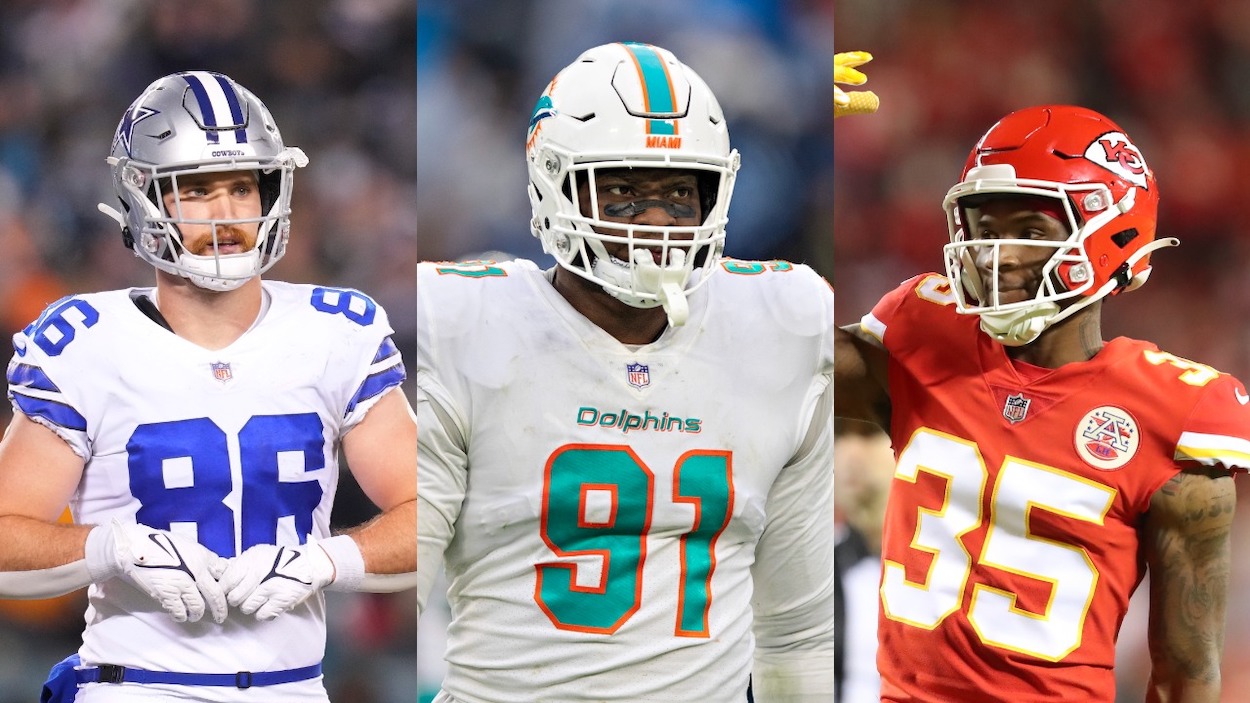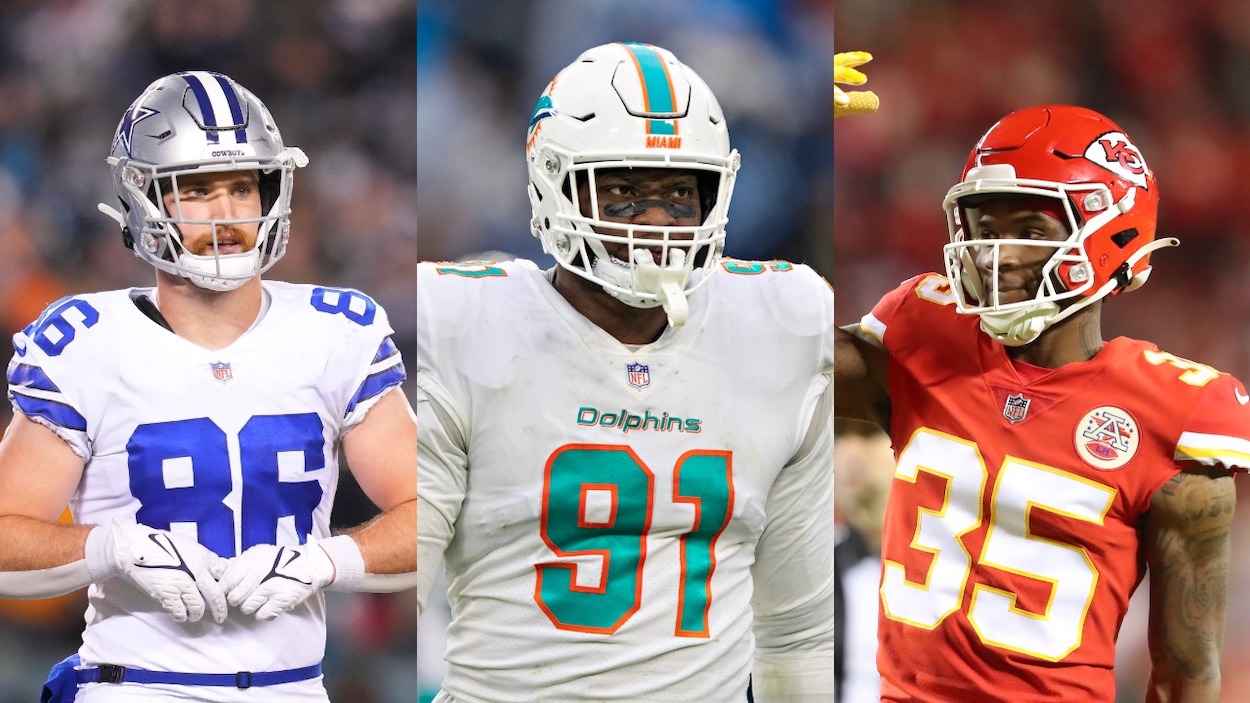 Every team should want to sign the best and most expensive free agents on the market, but, of course, that's not possible due to salary cap constraints.
Unfortunately for the Minnesota Vikings and the team's fans, the club's salary cap is not in the best shape right now. Heading into the 2022 offseason, the Vikes are a projected $14.7 million over the cap before signing or re-signing a single player. That's the fifth-worst salary cap situation in the league.
The good news is the Vikings can easily get well under the cap by cutting or restructuring the contract of veterans whose cap hit next season will be much greater than their dead cap number. This includes DE Danielle Hunter, WR Adam Thielen, LB Eric Kendricks, S Harrison Smith, DT Michael Pierce.
Cutting these five players (which the team likely won't do, which is why restructuring is also an option) would save the team approximately $44 million in cap room.
Even if Adofo-Mensah works some salary cap magic, they still won't be on the market for the biggest fish in the free-agent pond. That's why these four realistic free agent targets are who the Vikings should pursue in the 2022 offseason.
4. Christian Kirk, WR
Wideout isn't the most pressing issue for the Minnesota Vikings. Justin Jefferson is a superstar, Adam Thielen is still good, and K.J. Osborn had a breakout second season with 50 catches for 655 yards and seven touchdowns.  
That said, in 2022, having four (or even five with last year's fifth-round pick Ihmir Smith-Marsette) is not a bad idea at all, especially with Kevin O'Connell likely to run many more multi-recover sets than the conservative Mike Zimmer. Plus, Thielen will be 32-years-old when next season kicks off. Another proven WR as insurance isn't a bad idea. 
Christian Kirk had his best season last year with 77 catches for 982 yards and five TDs. He can play on the outside and in the slot, so he'd compliment Jefferson, Thielen, and Osborn well. And, in what is a do-or-die season for Kirk Cousins, it's only fair to give him all the weapons possible. 
3. Dalton Schultz, TE 
Speaking of all the weapons possible, as good as the Minnesota Vikings WRs and RBs were last year, the tight end position left a lot to be desired. Tyler Conklin had a nice season with 61 catches for 593 yards, but he only had two TDs and only topped 50 yards in a game four times (With a high of 71 yards). Chris Herndon, who the Vikings traded the New York Jets a fourth-round pick for, was a massive disappointment, with just four catches for 40 yards despite playing in 16 games.
Dalton Schultz, on the other hand, improved on his surprising 2020 with 78 catches for 808 yards and eight TDs (with nine games over 50 yards and four over 75). The former Stanford Cardinal is also a solid run-blocker, helping pave the way for 1,721 rushing yards from Ezekiel Elliott and Tony Pollard.
Dalvin Cook will appreciate Schultz's blocking skills. The TE will also see a lot of single coverage in Minnesota as he did in Dallas playing with CeeDee Lamb, Amari Cooper, and Michael Gallup. The only issue is he might get expensive if a bidding war breaks out.
2. Emmanuel Ogbah, DE
The Minnesota Vikings were second in the league last season with 51 sacks as a team. However, the squad's leading sacker was D.J. Wonnum with 8.0, which put him 34th in the NFL. The 2021 Vikings were a good sack team because Mike Zimmer is a great defensive schemer.
Under Kevin O'Connell, that will change, and the team may lose Danielle Hunter due to cap concerns and Everson Griffen in free agency or to retirement. An edge pass-rusher should be a top priority for the Vikings.
Emmanuel Ogbah's racked up 9.0 sacks in each of his last two seasons with the Miami Dolphins and would be a nice compliment to Wonnum. In 2022, you can't have too many pass rushers either, so signing Ogbah wouldn't preclude the Vikings from bringing back Hunter or Griffen or selecting an edge player in eth draft.
1. Charvarius Ward, CB
Cameron Dantzler, a 2020 third-round pick, is the only starting-level cornerback on the Minnesota Vikings roster right now. Drafting a corner in the first round of the 2022 draft is a real possibility, but even if that happens, the team still needs to sign a free agent corner.
Ward offers good size at 6-foot-1, 198-pounds, and can play man or zone well. He also is a solid tackler, bringing down 67 ball carriers for the Kansas City Chiefs last season. He also tied his career-high in passes defended (10) and interceptions (2).
While Ward is a solid starting corner with upside, he also won't be as expensive to sign as some bigger-name CBs on the market, such as J.C. Jackson or Stephon Gilmore.
All stats courtesy of Pro Football Reference and contract figures courtesy of Spotrac