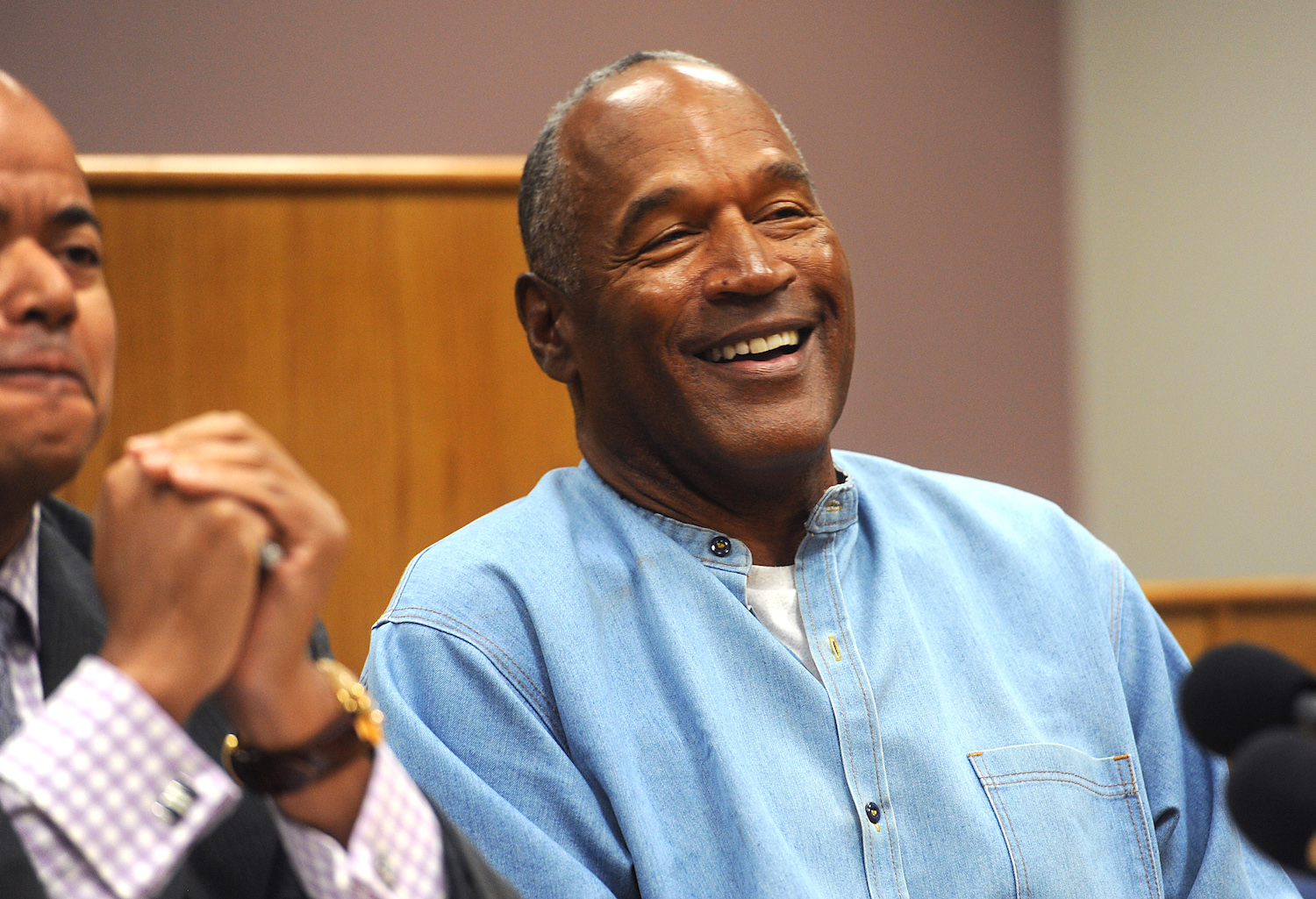 O.J. Simpson Brags About Himself and Prediction Coming True in New Video
Disgraced NFL Hall of Fame running back O.J. Simpson took to Twitter on Sunday to talk about Derrick Henry and couldn't help but brag about himself.
While O.J. Simpson is known to much of the younger generation for the documentaries and various shows on his life after football — make no mistake about it — Simpson is undeniably one of the greatest running backs to ever play in the NFL. 
In 1973, Simpson did what was once unthinkable when he became the first NFL running back to surpass the 2,000-yard mark. Incredibly, he did it in just 14 games. Almost 50 years later, and the feat has only been achieved six other times. Throughout this season, Simpson has been predicting Derrick Henry of the Tennessee Titans would eclipse the 2,000-yard threshold. On Sunday, Henry fulfilled Simpson's prophecy and the Juice took to Twitter to talk about it.
O.J. Simpson becomes first NFL back to top 2,000 yards in season
O.J. Simpson started off his NFL career in 1969 with three average seasons, his highest rushing total occurring in 1971 when he ran for 742 yards and five touchdowns. In 1972, Simpson's number of carries dramatically increased, and so did his production. He rushed for a league-best 1,251 yards, an average of 4.3 yards per carry, with six touchdowns. He earned his first All-Pro honor. 
Then, 1973 happened, and Simpson was spectacular. In 14 games, he carried the ball an NFL-leading 332 times and converted those into an NFL record-setting 2,003 yards. He averaged an unheard of 6.0 yards per carry. He also led the NFL in scoring with 12 touchdowns. 
Simpson's 1973 season set the standard and he proved just how a high a standard it was in 1975 when he carried the ball just three fewer times than he did in the '73 season, but finished with 1,817 yards, well short of 2,000. He still averaged an impressive 5.5 yards per carry. 
O.J. Simpson remained the only back in the 2,000-yard club for 11 years until Eric Dickerson joined him with 2,105 yards in 1984. However, it took Dickerson 16 games to achieve it.   
Derrick Henry tops 2,000 yards
Like O.J. Simpson back in the 1970s, Derrick Henry is undeniably the best running back in the NFL. He staked his claim to that title last season when he rushed for 1,540 yards on 303 carries for a 5.1 yards per tote average. He also added 16 touchdowns. 
After last season's performance, Henry was the clear-cut favorite to repeat as NFL rushing champion in 2020. The only question was — how many yards would he gain? The fifth-year back out of Alabama started off the season slowly by Henry standards, just barely topping the 100-yard mark twice in his first four games.
In Week 6 against the Houston Texans, Henry flipped a switch and rushed for 212 yards on 22 carries for a 9.64 yards average. It was the first of three times during the season Henry would top the 200-yard mark, becoming only the fifth back to accomplish that behind O.J. Simpson (1973), Earl Campbell (1980), Tiki Barber (2005), and Jay Ajayi (2016).
Derrick Henry closed out the 2020 NFL season strong with a 250-yard effort against the same Texans team. He finished the season with 2,027 yards and joined an elite group of running backs to top the 2,000-yard threshold that includes O.J. Simpson, Eric Dickerson, Barry Sanders (1997), Terrell Davis (1998), Jamal Lewis (2003), Chris Johnson (2009), and Adrian Peterson (2012).
O.J. Simpson welcomes Derrick Henry to club and brags about his prediction
Early in the 2020 NFL season, based on what he saw last year, O.J. Simpson predicted Derrick Henry would be the next back to the join the 2,000-yard club. To his credit, Simpson remained consistent throughout the year, even when Henry appeared to be falling off the pace. 
On December 17 and a day after breaking the 2,000-yard mark 47 years earlier, Simpson took to Twitter and said he believed Henry would still top 2,000 yards, even though he was 468 yards away with three games remaining. 
Derrick Henry proved O.J. Simpson right on Sunday and Simpson was one of the first to congratulate the Titans back. He also couldn't help but remind his followers of his prediction. 
"Congratulations, buddy! You joined our very exclusive 2,000-yard club," Simpson said. "You made me look good because all season on Twitter, especially the last few weeks, I predicted that you would be the next guy to do it. I think we're all proud to have you. You did it. You did it in style and welcome. God bless and take care. Can't wait to shake your hand."
Derrick Henry is indeed in exclusive company. However, based on O.J. Simpson's life after football, which has made him so well-known to the younger generation, Henry might not be as excited about shaking his hand. 
Like Sportscasting on Facebook. Follow us on Twitter @sportscasting19.