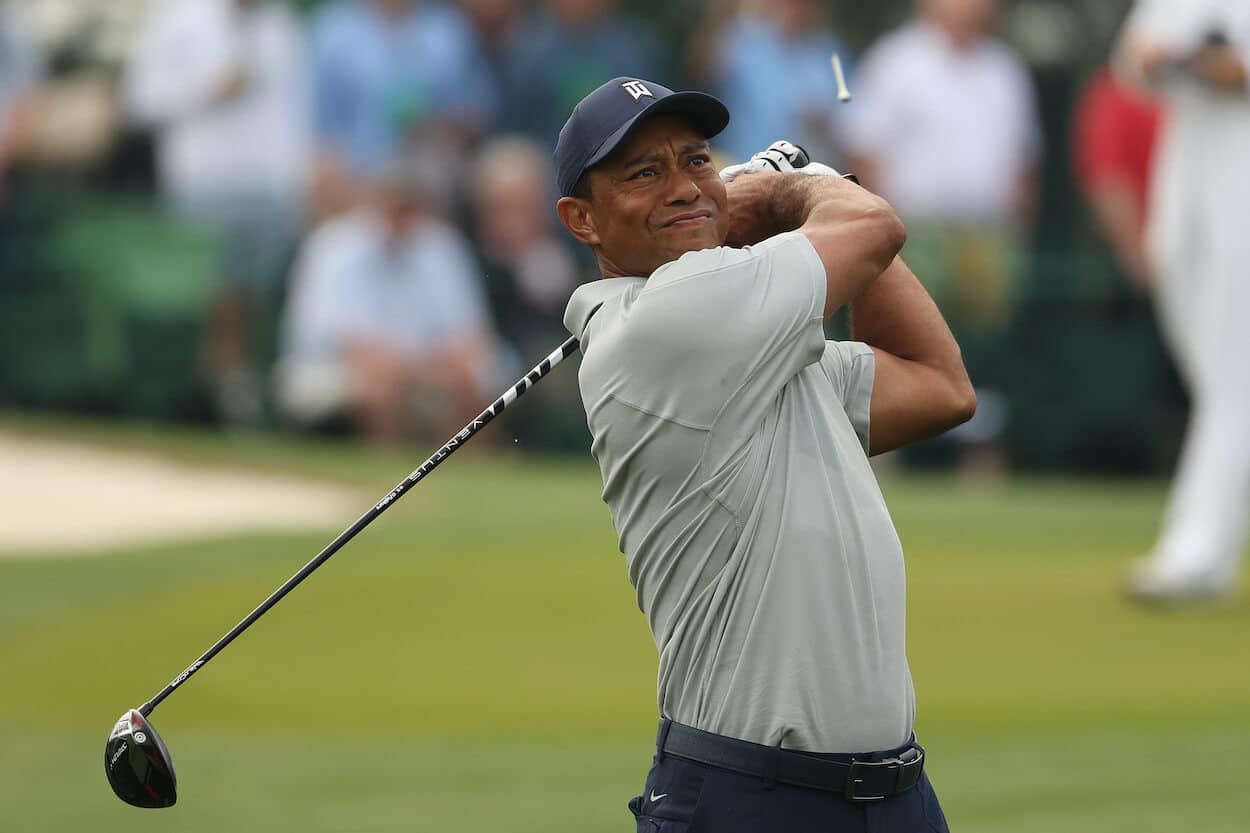 Ominous Weather at the Masters Could Doom Tiger Woods Before He Even Tees Off
If the weather at Augusta National is going to be cold and rainy all weekend, Tiger Woods could be in big trouble.
Tiger Woods is back at Augusta National Golf Club this week, and fans are expecting a strong performance after he made the cut at the Masters last year in his first start since the devastating car crash that left him with multiple leg injuries. The five-time Masters champion says his game and his endurance are in a better place than they were at this time last year, so making the cut should be his bare-minimum goal this time around.
But Tiger's chances at a strong finish this week might be out of his control.
The weather forecast in Augusta, Ga. looks miserable for this weekend. If it's going to be as cold and rainy as predicted, Woods will be doomed before he even strikes his opening tee shot.
The Masters weather forecast looks ominous this week
When you think about Masters week, the images that likely come to your mind are the pristine grass, the bright pink azalea bushes surrounding the greens, and the local birds providing the players with delightful background music under the Georgia sun.
Well, we might not get much of that this week.
According to this week's weather forecast for Augusta, Ga., the golf course will be dumped with rain from Thursday through Sunday. The temperature isn't cooperating for the tournament, either, as Friday and Saturday both feature a low of 51 degrees.
That's not ideal for any of the 88 players in the 2023 Masters field, but it's especially worrisome for Mr. Eldrick Woods.
Tiger Woods' Masters hopes might be doomed before he tees off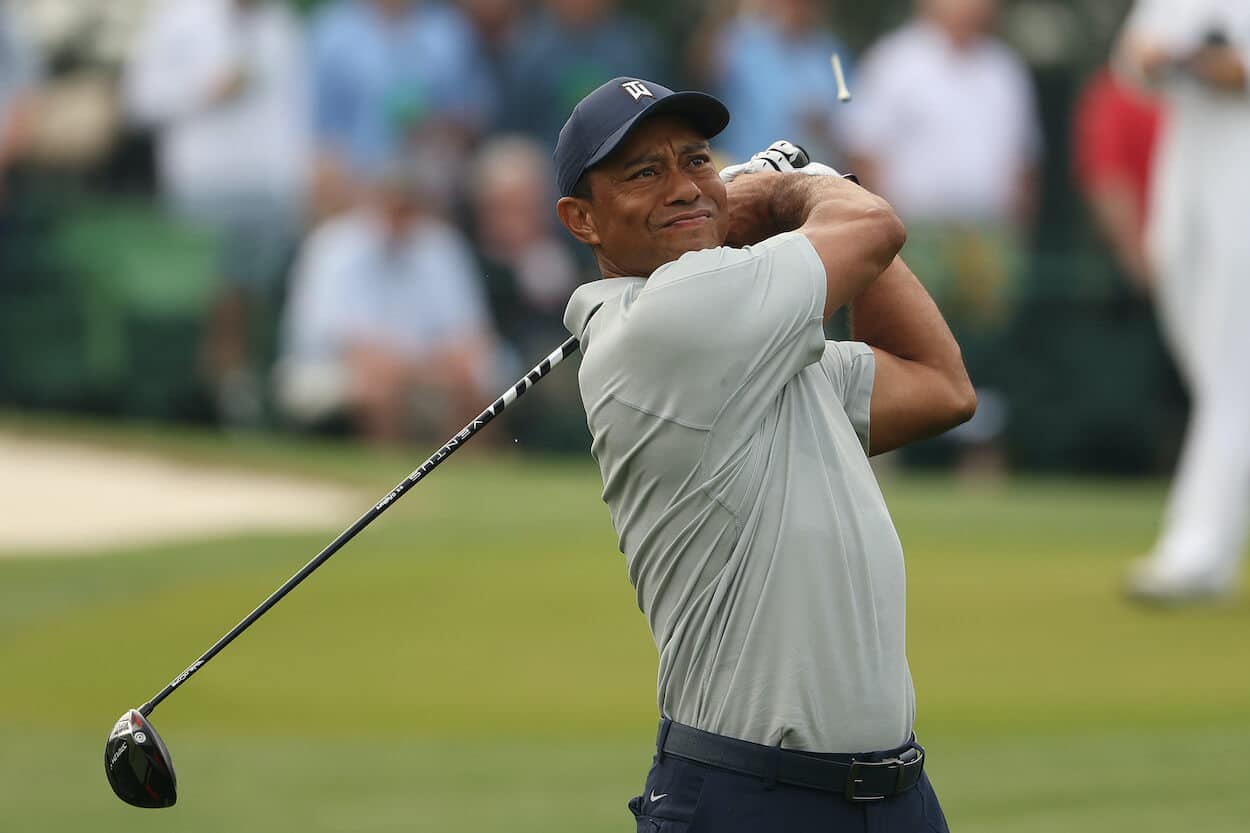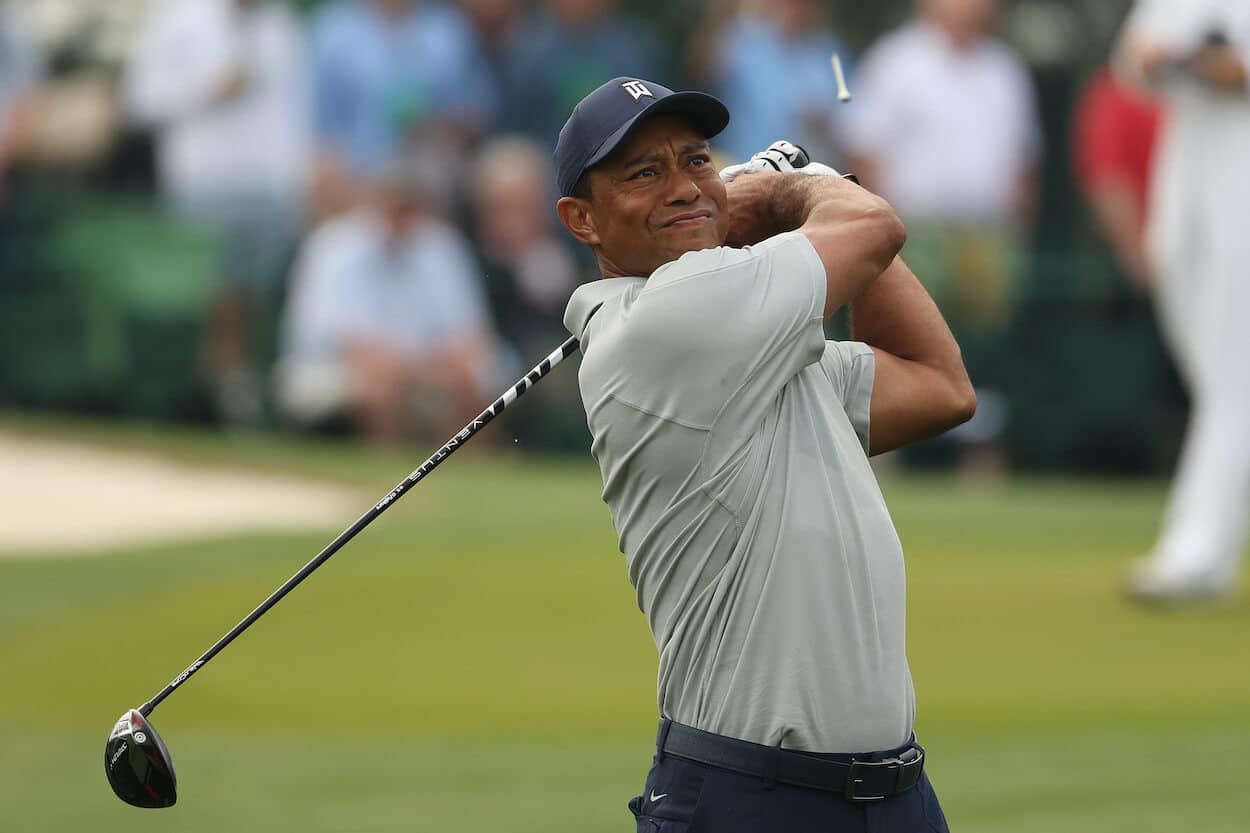 At this stage of his career, Woods needs everything to be perfect for him to play to the best of his ability. Most of that he can control — such as his rest leading up to a tournament, his recovery work before and after rounds, and his swing and putting stroke being where it needs to be to compete in major championships.
But one factor he can't control is the weather, as he alluded to in his press conference from Augusta National on Tuesday.
The press conference moderator introduced Woods and praised him for making the cut last year before faltering on the weekend.
"Well thank you, yeah, and then it got cold," Tiger responded with a chuckle.
Woods caught a break last year with friendly weather in the first two days of the tournament, and his leg held up in back-to-back rounds of 72. Then came the third round, when the weather dipped below 50 degrees and forced players to break out the sweaters, beanies, and winter gloves.
Woods had no answer for the cold weather, and he struggled to a 5-over round of 77 on Saturday. Tiger's right leg still has a metal rod and multiple screws holding the bones together, so it tightens up when the temperature drops and makes it impossible for him to swing freely and comfortably walk a championship golf course.
If the weather forecast is correct about cold, rainy conditions on Friday and Saturday, it will be a struggle for Woods to break par. Tiger better hope the weather clears up by the end of the week, or he'll be heading home from Augusta earlier than expected.