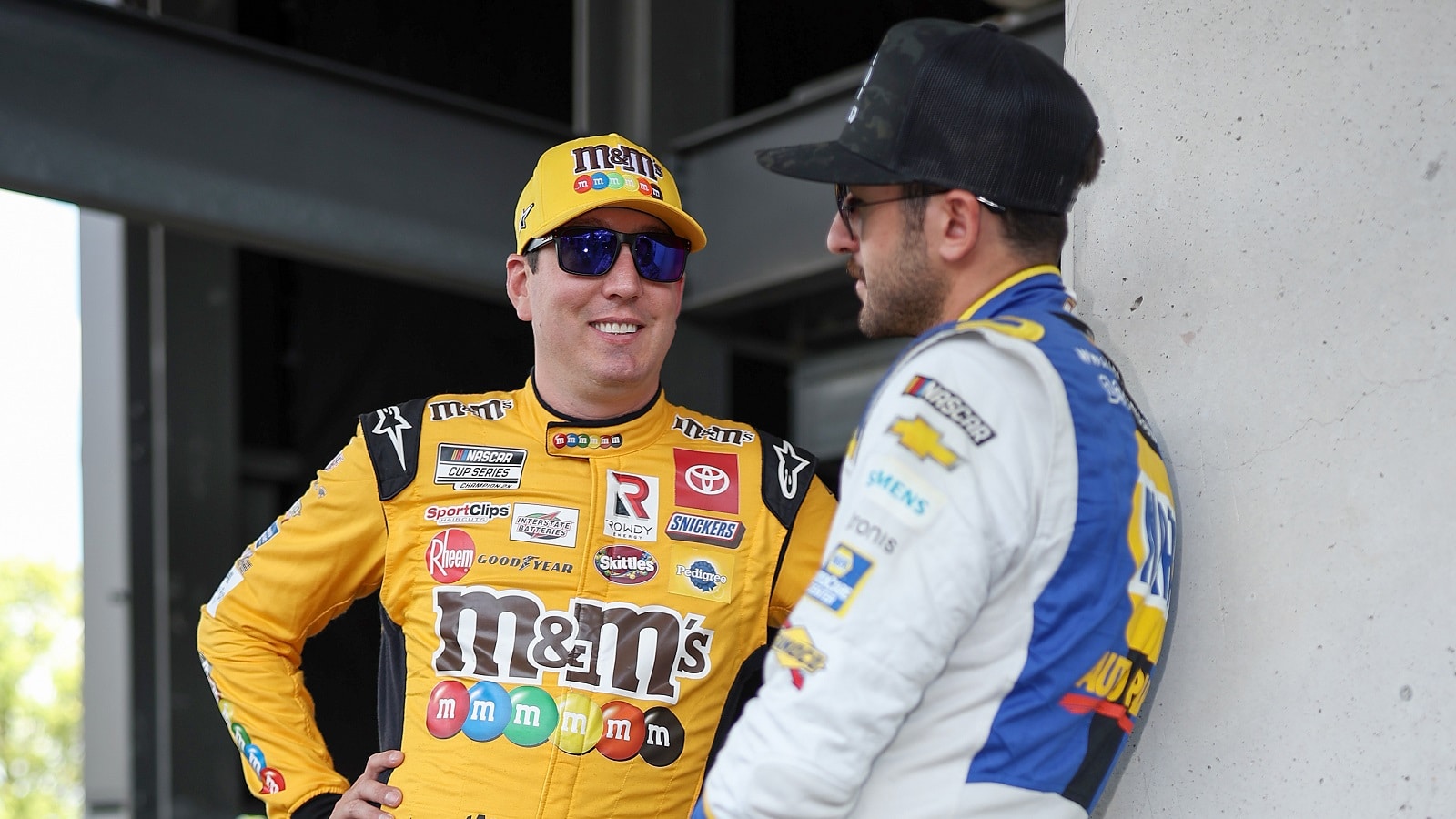 Past Champions' Disasters Highlight How Even Chase Elliott and Kyle Busch Aren't Invincible in NASCAR
Chase Elliott, Kyle Bush, and Kevin Harvick may be past NASCAR champions, but Darlington cut them no slack in the playoff opener.
Kyle Larson overwhelmed everyone except Denny Hamlin for an entire season in 2021 and still needed a flawless final pit stop at Phoenix to win the Championship 4. The margin for error for the best drivers is even thinner this season, and past champions like Chase Elliott learned that at Darlington on Sunday.
Larson nearly bombed out early due to mechanical issues and had to claw his way back to a 12th-place finish that wouldn't have done him much good under normal conditions. This time, though, 12th place made him one the lucky one among past NASCAR Cup Series champions.
Yogi Berra would have appreciated Darlington's déjà vu all over again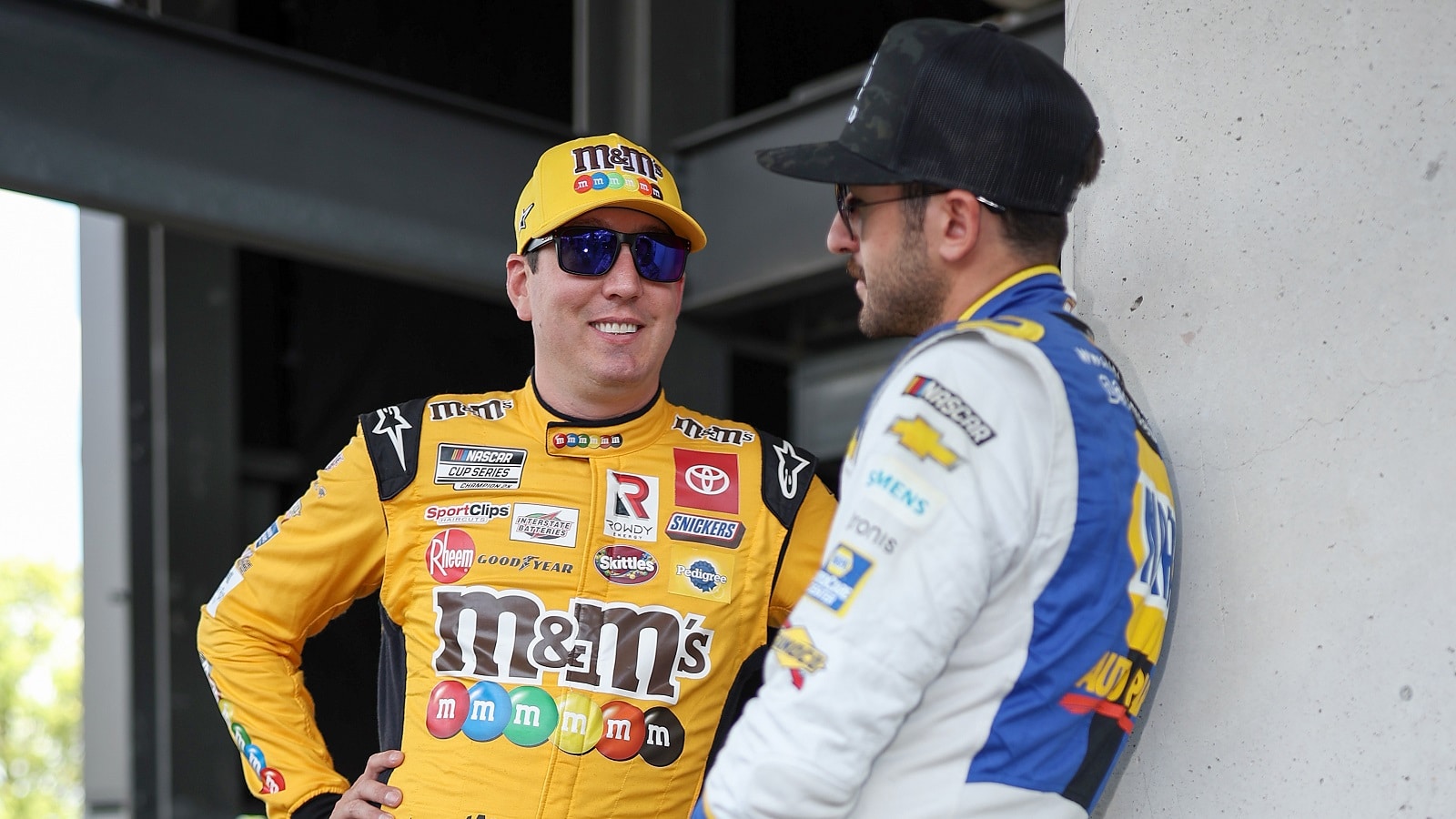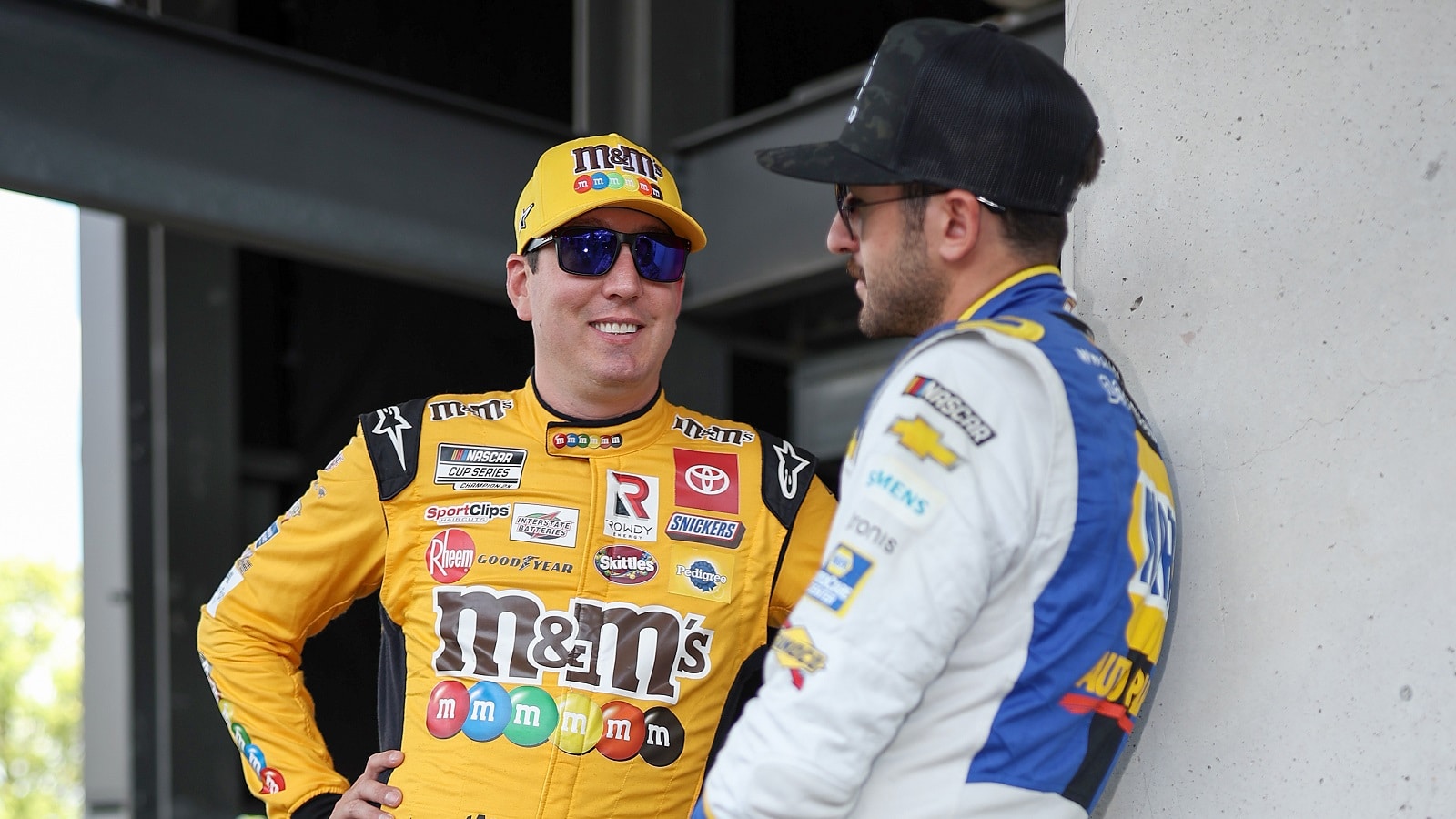 In a sense, Sunday's opening leg of the NASCAR Cup Series playoffs was a rerun of what Darlington treated racing fans to a year ago. Danny Hamlin and Joey Logano finished in the top 10, Chase Elliott wrecked and landed at the low end of the scoring pylon with Kyle Busch, and a second Hendrick Motorsports car ran into issues.
In the 2022 edition, however, HMS star and defending series champion Kyle Larson managed to walk away with 12th-place points, as opposed to teammate William Byron, whose 2021 race ended with a wreck midway through the evening and 34th place.
Larson was exceedingly lucky. For the second week in a row and at least the fourth time this season (including at Darlington in May), the No. 5 Chevy experienced big engine trouble. Larson had to pit on Lap 71 and then again eight laps later as his crew worked feverishly to determine why the car was losing power. By the time he got back to full speed, the driver whose 10 victories a year ago swamped the field was three laps down.
Teammate Chase Elliott, whom he succeeded as the series champ, wasn't so lucky. Elliott, the regular-season champion, got into the wall coming off Turn 1 on Lap 113 and damaged the right-rear wheel assembly beyond repair.
He came into the playoffs with a 15-point cushion on Joey Logano for the lead and left The Track Too Tough to Tame all the way down in ninth place.
Chase Elliott fared better than Kyle Busch and Kevin Harvick
Despite finishing last by virtue of his crash, Chase Elliott still left Darlington feeling better than Kyle Busch or Kevin Harvick regarding prospects for keeping Championship 4 hopes alive.
While they're also past NASCAR Cup Series champions like Elliott, Busch and Harvick finished 30th and 33rd, respectively, after problems of their own.
Busch was set for a duel with Denny Hamlin for the victory coming out of the final restart when he cooked his engine. Harvick's entire car got cooked on Lap 274 when heat from the exhaust triggered a fire that forced him to abandon his No. 4 Ford on the track apron.
Now, Busch goes to Kansas 11th in points and Busch 16th. Obviously, both are capable of digging out of a hole and even winning in the next two weeks. But getting off to a rocky start in a fashion comparable to Elliott reminds racing fans of just tough the sledding can be in the playoffs.
Like Sportscasting on Facebook. Follow us on Twitter @sportscasting19 and subscribe to our YouTube channel.
Got a question or observation about racing? Sportscasting's John Moriello does a mailbag column each Friday. Write to him at [email protected].