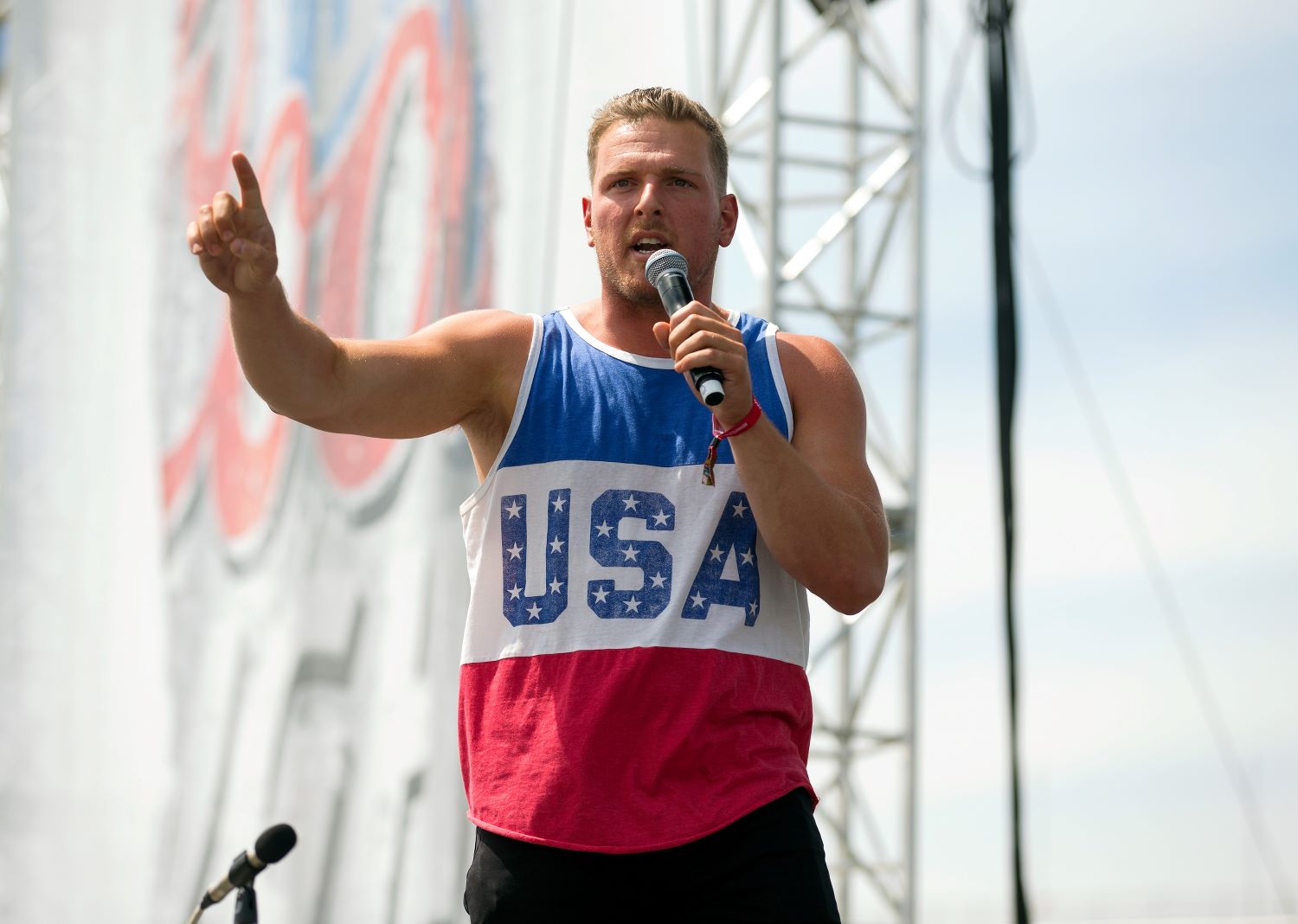 Pat McAfee Insulted Some of His Own Fans During Fiery U.S. Capitol Riots Segment
Outspoken former Colts punter Pat McAfee put some of his own fans on blast during his fiery discussion about the riots at the U.S. Capitol.
For almost a decade, Pat McAfee got paid to kick a football. In fact, the Indianapolis Colts spent well over $10 million to employ the Pennsylvania native as their punter.
Since retiring from the NFL, the strong-legged kicker has become one of the most popular figures in the sports media industry because of his unfiltered and entertaining approach to a multitude of subjects.
But based on his fiery rant about an incident he dubbed "potentially the dumbest event in the history of the United States", it seems safe to say that politics isn't McAfee's preferred topic to talk about. In fact, he put some of his own fans on blast during his passionate discussion about the riots at the U.S. Capitol. And of course, the outspoken former NFL player made sure to leave no doubt about his stance on what happened on Wednesday.
Pat McAfee got paid handsomely to punt footballs
Pat McAfee earned a lucrative living to essentially perform a single skill. And thanks to his kicking prowess, the former West Virginia Mountaineer made a healthy income.
A seventh-round pick in 2009, McAfee spent his entire NFL career in Indianapolis. He earned two Pro Bowl selections in eight seasons with the Colts. In 2014, the big-legged punter earned first-team All-Pro honors.
Despite setting a career-high with a league-leading average of 49.3 yards per punt, McAfee retired after the 2016 season. In 127 career games, he averaged 46.4 yards per punt. His year-to-year consistency and knack for downing balls inside the 20-yard line helped him earn a spot on the NFL 2010s All-Decade Team.
In total, McAfee earned just north of $15 million during his career. His best payday came in 2014 when he made $3.75 million. He collected $2.75 million in his final season.
Blazing a new career path
The career-long Colt proceeded to trade in his cleats for a microphone. McAfee started to make a name for himself with Barstool Sports before he left the company in August 2018.
Since then, the 33-year-old has continued to climb up the ranks in the sports media world. His no-filter, high-energy style has caught the attention of listeners and viewers around the world. The Pat McAfee Show routinely features both current and former professional athletes, including Aaron Rodgers and A.J. Hawk. Plus, the former NFL punter has dabbled in the wrestling world, which has exposed him to an entirely different audience.
McAfee has 1.9 million followers on Twitter and 1.2 million subscribers to his show's official YouTube account. But in his recent fiery rant about the riots at the U.S. Capitol, he put some of his own fans on blast.
McAfee put some of his fans on blast in his passionate rant about the crazy day on Capitol Hill
On Wednesday, rioters stormed the U.S. Capitol in an incident that has resulted in five deaths as of late Friday, according to CNN. The pro-Donald Trump protestors broke through windows and doors of the building, which forced evacuations and lockdowns.
The response by law enforcement has only added more fuel to the fire about the conversation about police brutality and the Black Lives Matter movement given the lack of swift action or decisive force against a group of people who definitely didn't fall into the "peaceful protestor" category.
Naturally, an event such as the one that occurred on Wednesday sparks strong emotions.
So for Pat McAfee, the storming of the U.S. Capitol inspired a fiery rant on his Thursday show. Unfortunately for some of his fans, they got put on blast by the former punter, but the Colts icon did bring up a fair point in doing so.
"If your first thought is, "You know what, I want to hear what Pat McAfee has to say about potentially the dumbest event in the history of the United States,"… I want to let you know you potentially are one of the dumbest people in the United States as well," McAfee said during the beginning of his segment about the riots. "If you look around social media, one of the biggest problems is you got a lot of people who have no idea what they're talking about taking a stand and informing other people what they should be thinking. I'm not one of those people."
And as a public figure who knows all about taking a stand, the outspoken former NFL punter left no doubt about his views on the latest dark event that's captured the nation's attention.
"I am against any time idiots get in the way of people doing the right thing," McAfee said.
All contract data courtesy of Spotrac. All statistics courtesy of Pro Football Reference.