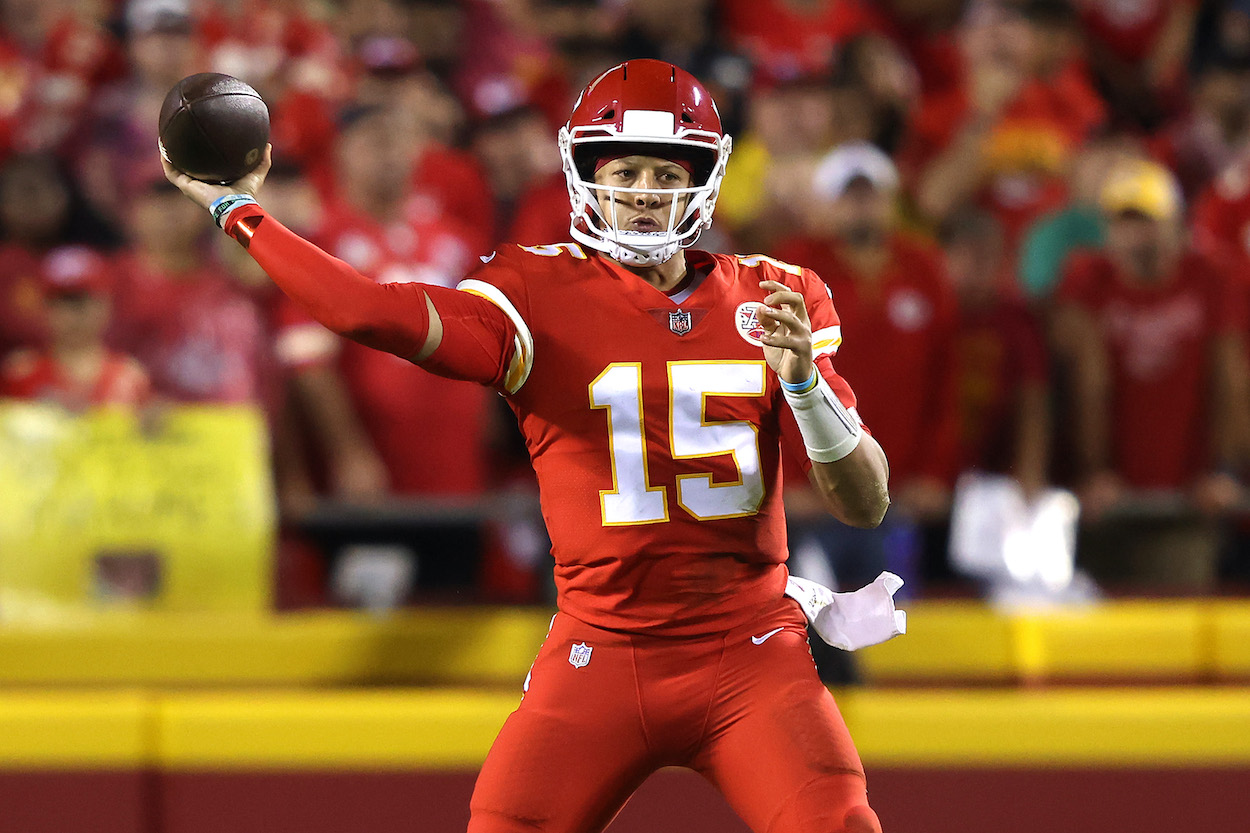 Patrick Mahomes Surprisingly Stole His Famous No-Look Pass From a Former Teammate Who Never Played in the NFL: 'You're Just Going to Try to Steal My Move?'
The origin of Patrick Mahomes' no-look pass is not what you may think.
Patrick Mahomes doesn't just make the quarterback position look easy. He makes it look cool.
Sidearm throws, underhand tosses, and 70-yard bullets into double coverage are just a few of the many unique moves Mahomes executes on the football field that most other QBs wouldn't even think about attempting. The most impressive part of his repertoire, though, has to be his no-look pass.
But Mahomes didn't even come up with the idea.
He actually stole it from a former Texas Tech teammate on the practice field and turned it into a nationwide phenomenon.
Patrick Mahomes' famous no-look pass
Mahomes isn't afraid to get experimental on the football field. There's no arm angle bizarre enough and no pass dangerous enough for the imaginative Kansas City Chiefs gunslinger. When he's on top of his game, he's one of the most fascinating watches in all of sports.
Back in 2018, Mahomes set the internet on fire when he completed a 17-yard, no-look pass to Demarcus Robinson against the Baltimore Ravens. It quickly became an iconic play that perfectly embodied who Mahomes is as a football player. Unique. Creative. Fearless.
Mahomes has attempted the no-look pass a few more times over the last couple of years, but they haven't been as successful as his first try against the Ravens. Still, don't expect him to stop trying it anytime soon.
Mahomes stole his no-look pass from his former Texas Tech teammate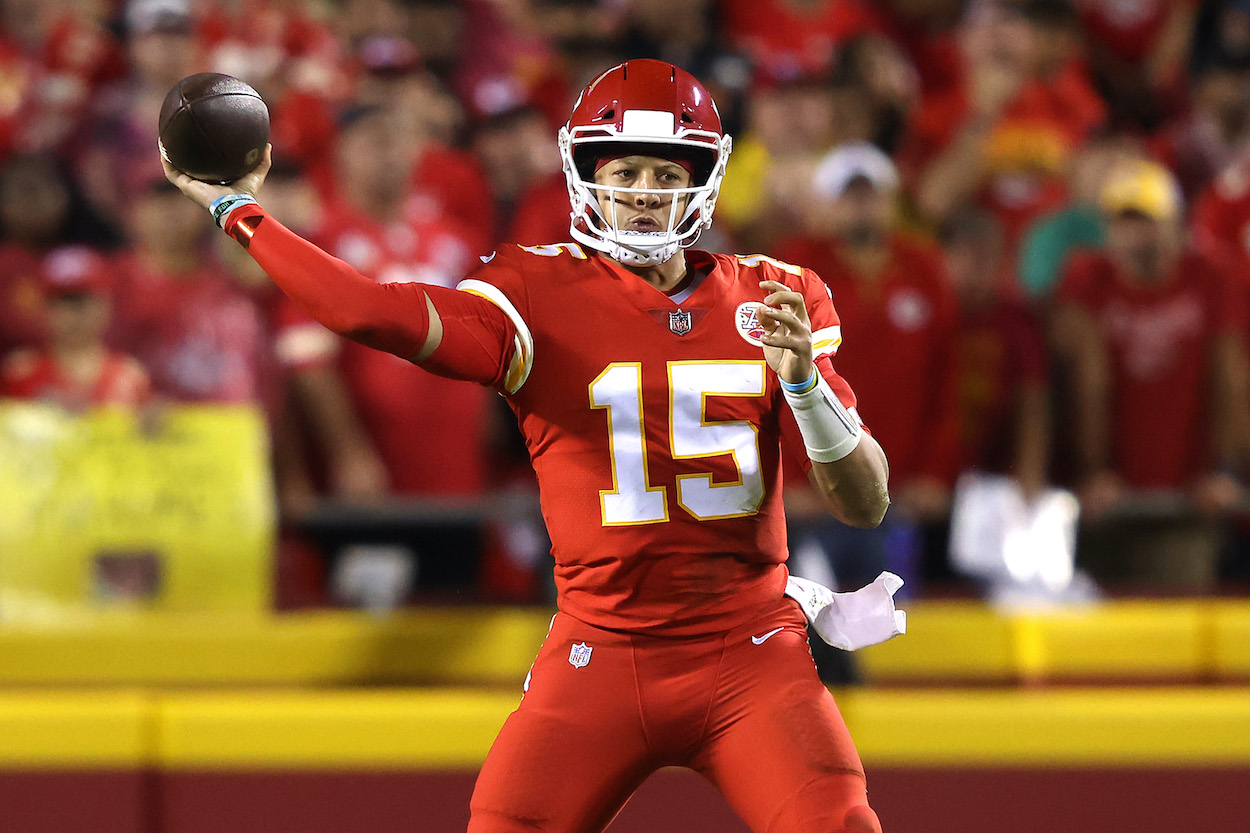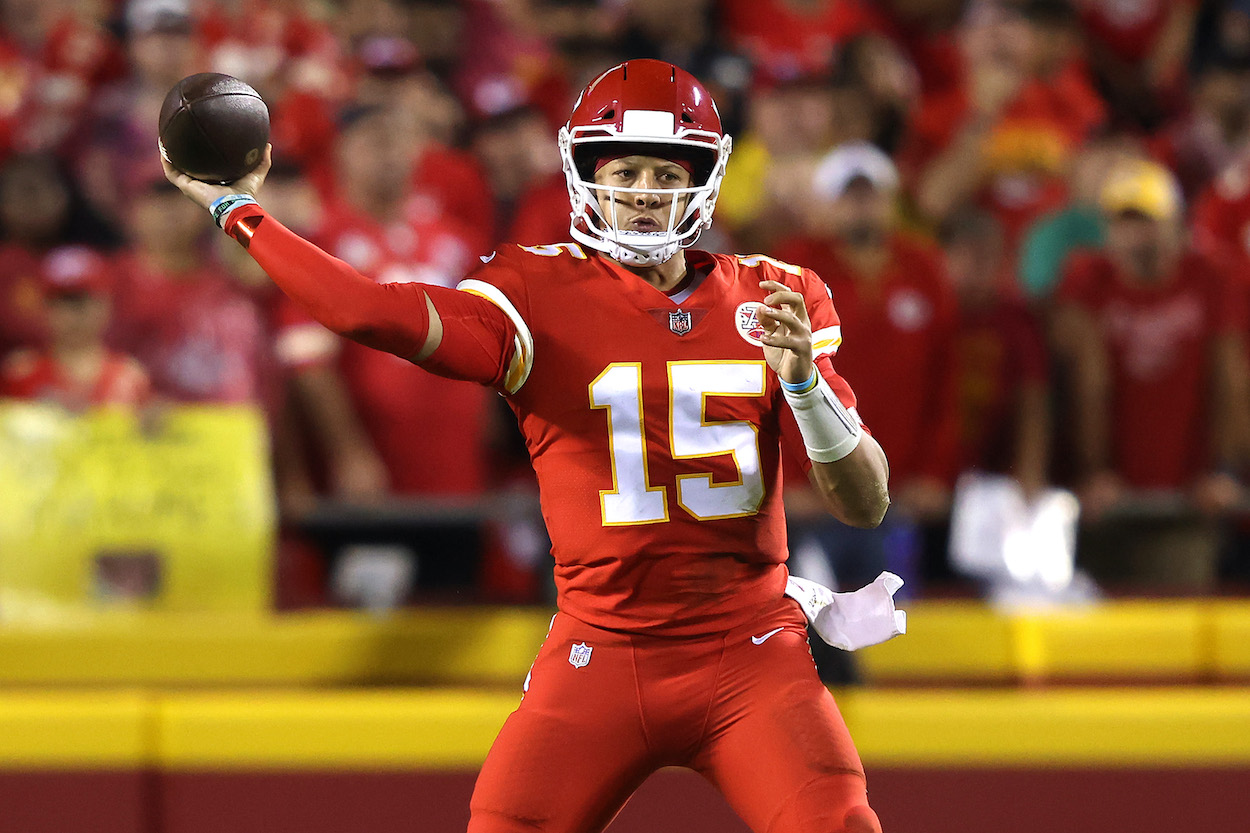 Mahomes may have made the no-look pass famous, but he didn't come up with the idea in the first place. The daring pass attempt actually came from Nic Shimonek, Mahomes' former teammate on Texas Tech. Shimonek backed up Mahomes for two seasons before taking over as the starter in 2017.
According to a recent feature story by The Athletic, Shimonek attempted to throw a slant route in practice without looking at his receiver. Kliff Kingsbury, the Texas Tech head coach at the time, loved the play, so Mahomes started trying it out himself.
"Pat f***ing throws a no-look pass," Shimonek told The Athletic. "I'm like, 'OK, so now you're just going to try to steal my move and like one-up me? Literally from that point forward, he would make a third-and-7, and I would make a third-and-10 no-look pass, and then he would throw like a 25-yard missile no-look."
Now, Mahomes has the no-look pass down to a science.
Nic Shimonek never even played in the NFL
Shimonek was able to start at Texas Tech for one season after Mahomes left for the NFL, but he wasn't able to continue his football career to the pros. The QB went undrafted in 2018 and bounced around to a few practice squads, but he never cracked an NFL roster.
Shimonek may not have had nearly the success Mahomes is having in the NFL, but at least he's now getting credit for teaching him the iconic no-look pass.
Like Sportscasting on Facebook. Follow us on Twitter @sportscasting19.