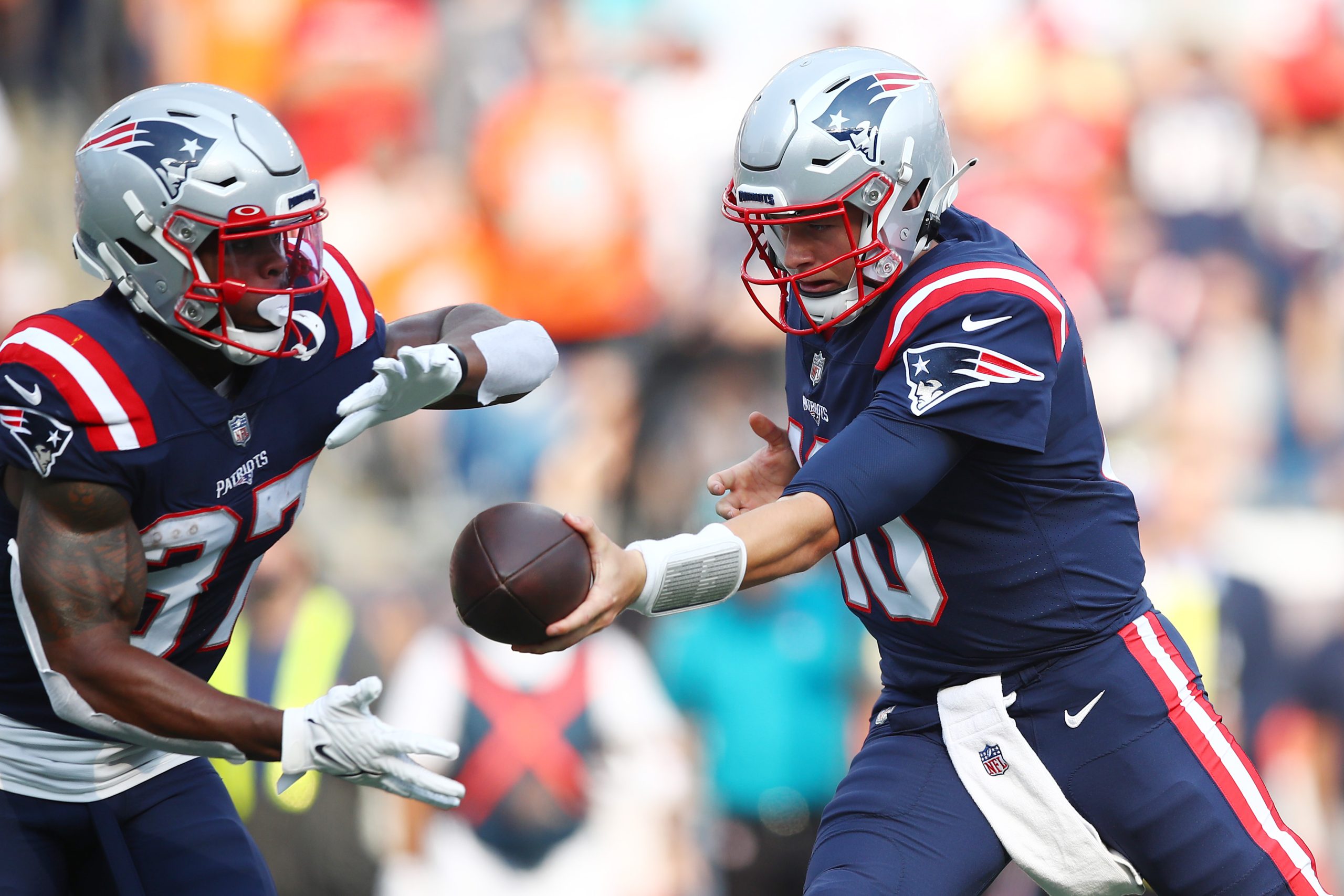 Patriots RB Coach Doesn't Hold Back After Brutal Loss: 'We Gave the Goddamn Game Away'
New England Patriots running backs coach Ivan Fears was candid after Sunday's tough loss to the Dolphins
New England Patriots rookie quarterback Mac Jones appeared on his way to his first NFL win. At the very least, it seemed the Patriots were about to take the lead in the waning moments of Sunday's season opener against the Miami Dolphins. Then the unthinkable happened.
Running back Damien Harris fumbled the ball at the Miami 11-yard line with a little more than three minutes to play and the Patriots trailing 17-16. The Dolphins ran out the clock and escaped with the road victory. Let's just say New England running backs coach Ivan Fears wasn't too happy.
Patriots uncharacteristically let one slip away in Week 1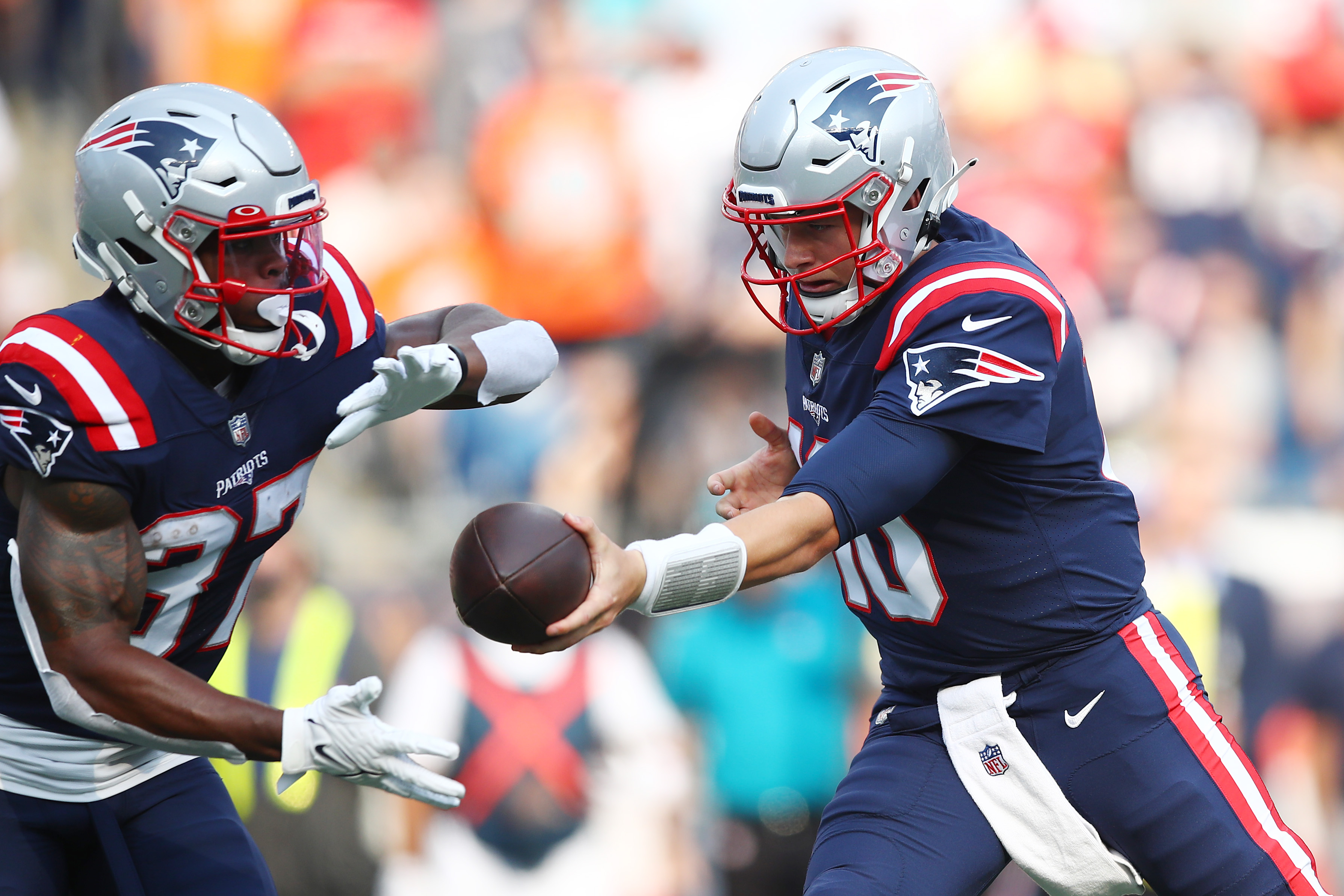 All eyes were on Jones when the Dolphins traveled to Foxborough on Sunday for an AFC East matchup with the Patriots. It had only been a week since the Pats named the rookie out of Alabama as the starting quarterback. He matched up against another former Alabama quarterback in Tua Tagovailoa.
Tagovailoa snapped a 10-10 tie when he hit Jaylen Waddle with a 3-yard touchdown pass in the third quarter. Jones collected 281 yards through the air by completing 29 of 39 passes. After Tagovailoa's TD pass, Jones guided his team to a pair of field goals to get them within a point at 17-16.
With eight minutes remaining, Jonathan Jones intercepted a tipped Tagovailoa pass, setting the Patriots up near midfield. Jones and the Patriots methodically drove down to the Miami 11, where Harris coughed up the football, turning the ball over and spoiling Jones' debut.
Jones handled the loss like a veteran, accepting responsibility.
"Definitely wasn't good enough, starting with me," Jones said, according to ESPN. "We lost, so it's not good enough."
Patriots running backs coach Ivan Fears was candid about the loss
Fumble aside, Harris had himself a pretty good day. In a crowded backfield, he was clearly the go-to guy with 23 carries for 100 yards. He also had a pair of receptions for 17 yards. It went all for naught as his fumble proved to be the difference in the game.
On Tuesday, Patriots running backs coach Ivan Fears was asked about the fatal play. He didn't hold back.
"We gave the goddamn game away," Fears said, according to WEEI.
"The one thing that we preach about more than anything in the world is good ball security. It was like the classic thing that you wouldn't expect to happen in that we would actually give the ball away, give the goddamn game away by turning the ball over in the last few minutes of the game when we're in scoring position.
"That was a hard one. That's a hard one to accept."
Fears believes Damien Harris will bounce back
For Harris, the 100-yard effort was the fourth time he reached that mark in his young career. He was disappointed in the outcome, but like any good player, he already has a short memory.
"It's just a tough play," he said, according to ESPN. "It's part of the game. I'm not going to let this mistake define me."
Fears said he believes Harris is a player who can quickly rebound from the fumble.
"And for Damien? That stings, man," he said, per WEEI. "That stings like a son of a gun. The whole team's sitting there, all their faith is in you, and he has to ride that. He's had to deal with that. He's the kind of guy that I think can come out of this all right. But that's a hard one. That's a hard one.
"I feel confident that Damien is going to step up to the plate on this," Fears said. "I really do. We have not had a problem with him. I think we'll be all right. I really do."