Paul Pierce's Recent Comments Show He's Not Well-Versed in Boston Celtics History
At least Paul Pierce is consistent. The former Boston Celtics star recently tripled down on his take about Jayson Tatum.
Tatum, a starter in the upcoming NBA All-Star Game, has the Celtics off to the best record in the league. He's putting together his best season as a pro, but Pierce may be getting a bit carried away in his praise of the Boston star.
It's no secret Paul Pierce is a Jayson Tatum fan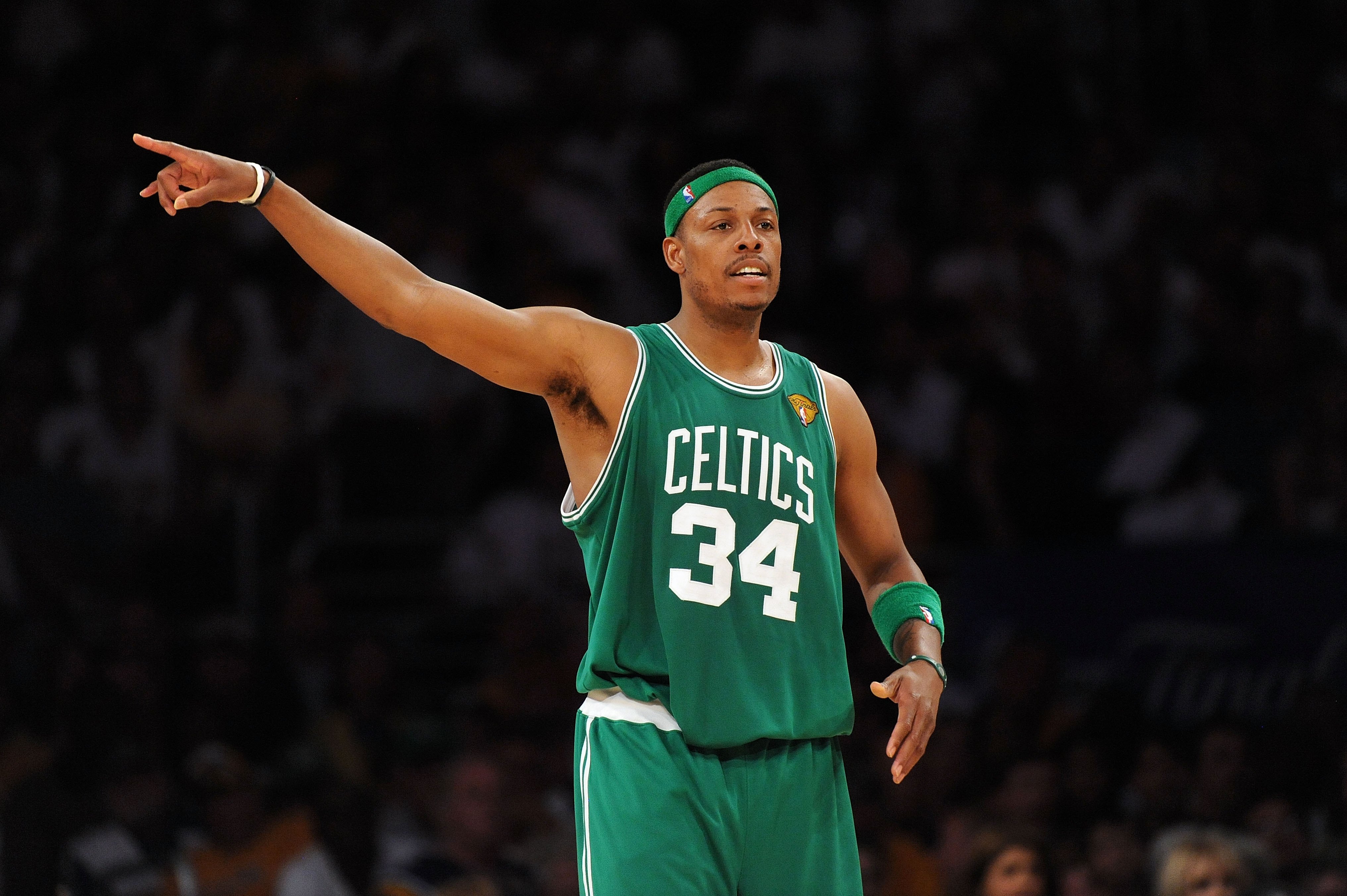 Pierce has made it perfectly clear that he believes Jayson Tatum will go down as one of the all-time Celtics greats. When Tatum was a rookie, Pierce praised the No. 3 pick in the draft during a postseason that saw the Celtics take LeBron James and the Cleveland Cavaliers to seven games in the Eastern Conference Finals.
"I think he's going to be one of the great players in Celtic history," Pierce told Steve Bulpett of The Boston Herald back then. "He's already off to such a great start. He's mature beyond his years. He doesn't look rattled by the moment."
Last March, Pierce doubled down on his comment and went even further in his praise of Tatum.
"That kid is special," Pierce said on Sirius XM NBA Radio. "You look at the numbers, but if you actually watch his game, he's as smooth as it comes when scoring the ball. He's only 24 years old. The guy is special.
"I really believe he's going to win a championship in Boston and end up one of the greatest, if not the greatest, Celtic to ever play this game. He has that type of potential, man."
This week, Pierce tripled down and continued to stress that Tatum could be the best Celtic ever when all is said and done.
"If he can continue to play like this, sky's the limit for him," Pierce said, per Celtics Blog. "He should be able to bring home that MVP trophy. More importantly, he'd rather bring home a championship than an MVP trophy … he could end up the greatest Celtic to ever put on that uniform. I'm telling you, that's what I see. He's got that type of potential."
Pierce may have to look back on some Celtics history
Pierce is right. Tatum is good — All-Star good. You certainly can make the argument that he could one day go down as one of the top players to play for the Celtics. To say that he could be the best ever is ludicrous.
Tatum is still just 24 years old and has a bright NBA future ahead of him, but Pierce needs to pump the brakes a bit on the praise and check the history books. Tatum is no Larry Bird, nor is he Bill Russell. He's not even John Havlicek or Dave Cowens.
Tatum has been in the league for six years. He's never been an MVP threat until this year, and he's probably third or fourth in the running. He's never won a championship, although he reached the NBA Finals last year. This year, the Celtics are the favorites to win it all.
In his second year in the league, Bird won a championship. In his sixth year, he had already won the second of his three straight MVPs to go along with his two titles. Bird finished with three MVPs and three championships. He was a much better shooter, passer, and rebounder than Tatum.
Russell won a championship as a rookie and then proceeded to win 10 more. His defensive-minded effort changed the way the game was played. Russell won five MVPs and was a 12-time All-Star.
Tatum is a stud. He's a star. He'll likely go down as one of the best in Boston history. He's just not in the same class as Bird or Russell and likely won't ever be.