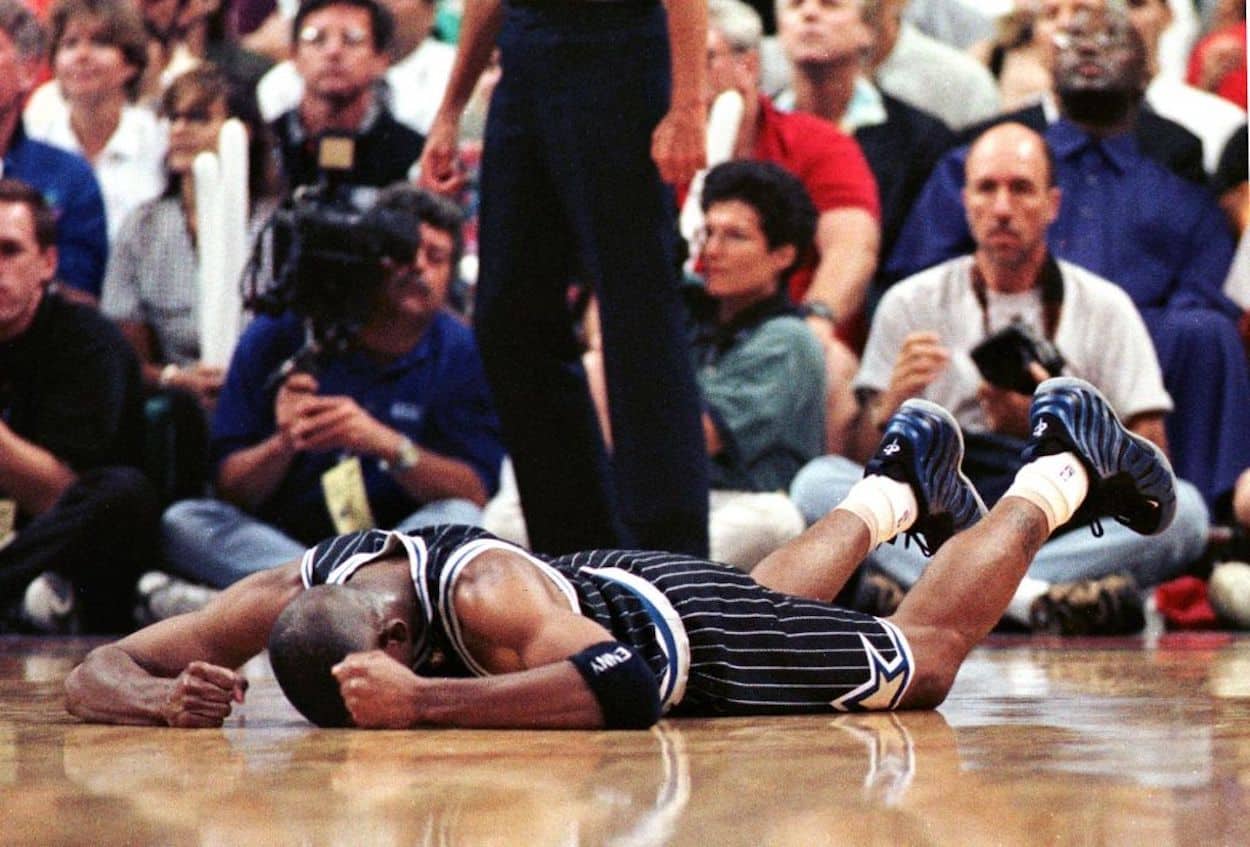 Penny Hardaway's 'Worst Day' Was When He Was Drafted, Not When He Was Robbed at Gunpoint and Shot
Reaching the NBA is supposed to be a happy moment. For Penny Hardaway, however, draft day proved to be a lowlight of his life.
When you trace the trajectory of an NBA player's life, draft day is usually a turning point. While you can make a name for yourself in the NCAA ranks, everything changes when you enter the Association. Not only have you reached the big time, but you start earning a sizable salary for playing a children's game. It's the culmination of a life's worth of work. Penny Hardaway, however, felt a bit differently.
Shortly after the guard joined the Orlando Magic, a fan magazine ran a story about Hardaway's worst day. In a surprising twist, the day he was robbed at gunpoint and shot in the foot didn't make the cut. Instead, Penny picked draft day as his lowlight.
Sound unbelievable? Let's head back to the 1990s and check it out.
Penny Hardaway never forgot the feeling of being booed at the NBA draft
Before Penny Hardaway made a name for himself at Memphis, he spent a season on the sidelines getting his academics up to scratch. During that year, he ended up facing an even bigger challenge.
In 1991, the guard was robbed at gunpoint. As if that wasn't bad enough, some shots were fired as Penny's assailants fled. One bullet ricochetted off the pavement and broke Hardaway's foot. Beyond the understandable trauma of the event, things loomed even larger for a budding star. What if he was never able to play basketball again?
While that wasn't the case — the Memphis native recovered, got his grades in order, and returned to the hardwood as a sophomore — you'd think it would still loom large in Hardaway's life. It wasn't his lowlight, however.
As Phil Taylor recounted in a 1995 Sports Illustrated story, the Orlando Magic's fan magazine ran a story entitled "Penny's Worst Day." It wasn't an account of what happened in college. Instead, it detailed what should have been a happy day for the guard.
"But the day Hardaway chose as his worst wasn't that one," Taylor explained. "It was draft day in 1993, when the Magic selected Webber with the first pick of the draft, then traded his rights to the Golden State Warriors for the rights to Hardaway, who had been taken with the third pick. Some of the fans watching on a big screen in Orlando Arena booed the trade, and when Hardaway learned of this, the pain of that rejection was greater than the pain of the bullet. A long, contentious contract negotiation followed, and Hardaway signed a 13-year, $65 million deal just before training camp, in time to be booed again during his first preseason appearance in Orlando. He didn't see much chance of Orlando becoming his perfect home."
Hardaway's story is a reminder that professional athletes are people, too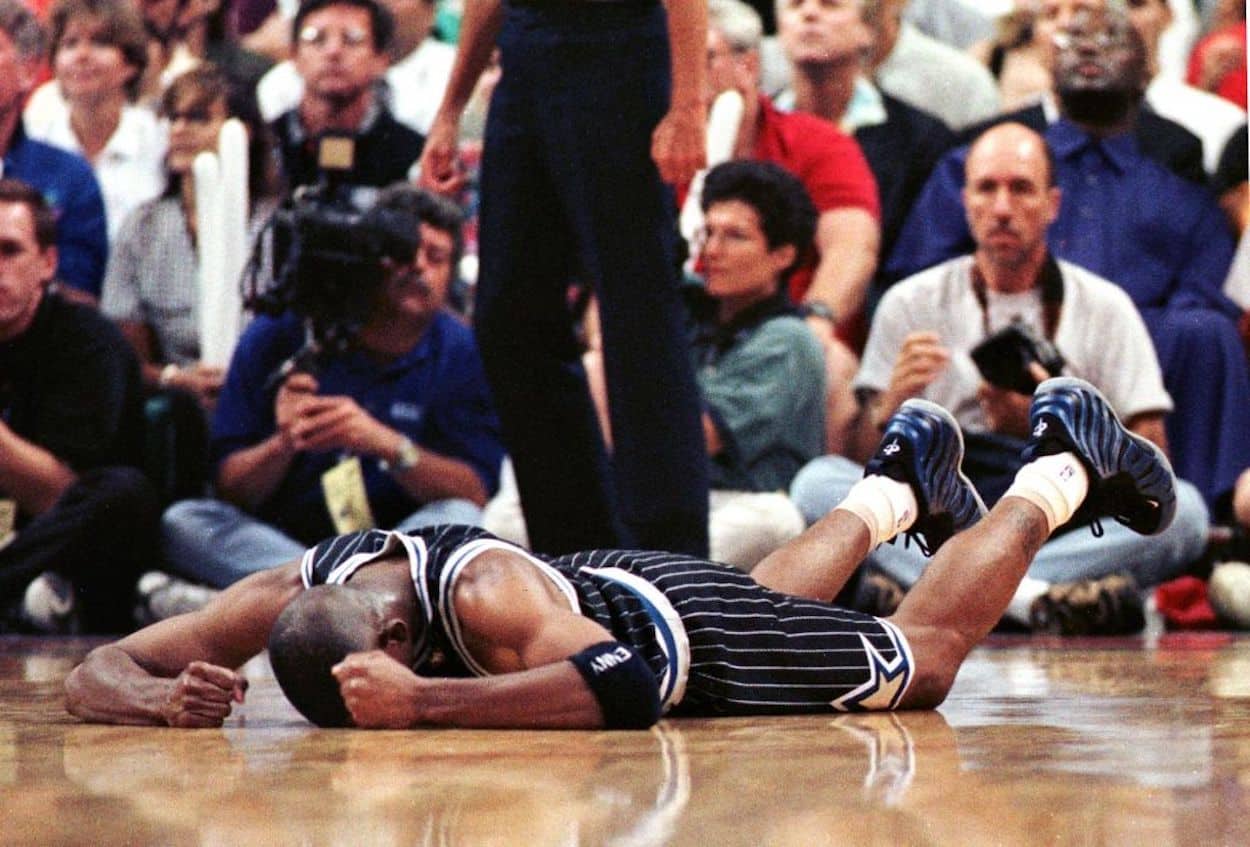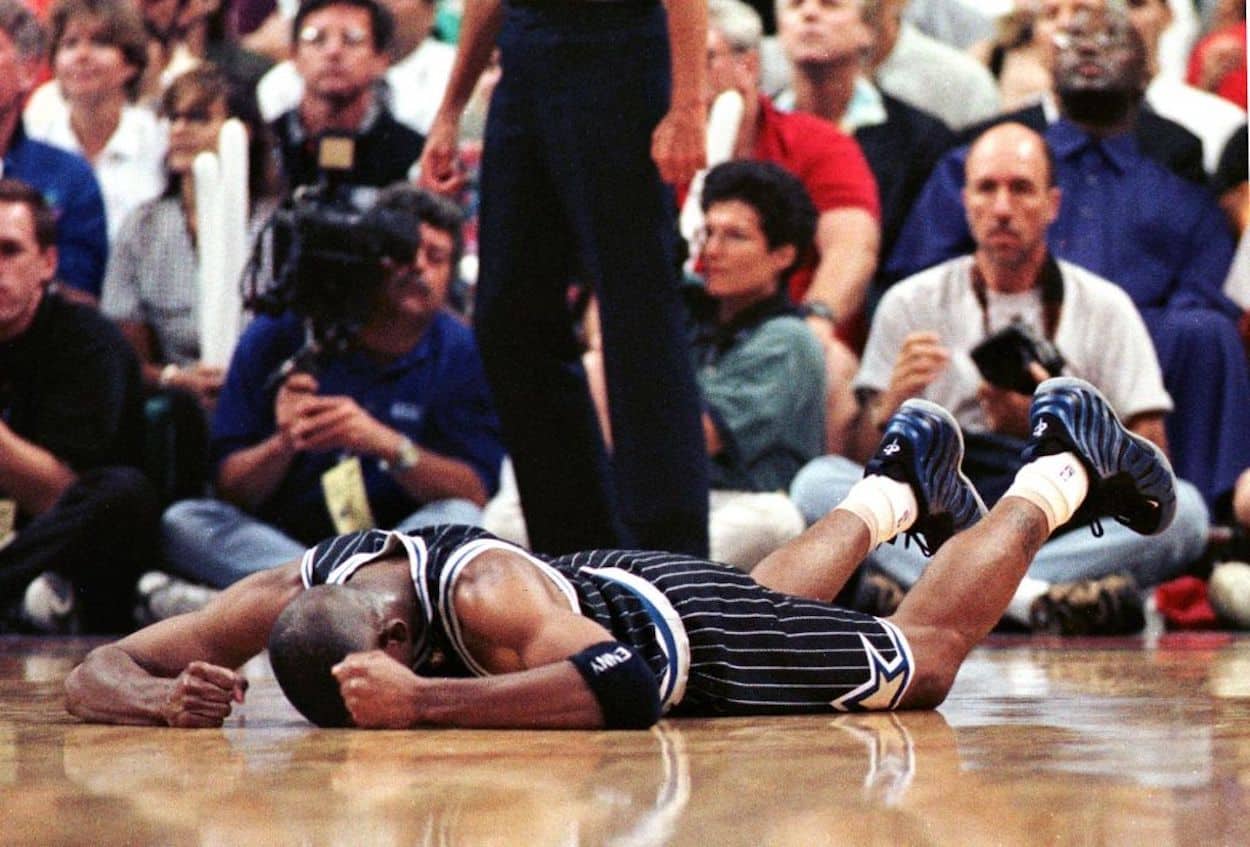 While there is some logic behind Hardaway's choice — getting shot in the foot proved to be a wake-up call and a reminder of the fragility of a basketball career, which isn't necessarily a bad thing — it's still understandable. No matter how rich and famous you are, there's still a largely universal truth: rejection hurts.

"How can you feel at home when your hometown fans boo you?" Hardaway said in the Sports Illustrated piece. "Fans in other cities like Phoenix or Seattle love their players no matter what. Here, it's yea if you hit the shot and boo if you miss.
"When we lost the first game of the season to Washington, all I heard on the radio was how the Magic needed a traditional point guard, how I wasn't the right guy to run the offense. Sometimes the fans here make me feel wanted, and sometimes they don't."
At that point, the fans were theoretically upset over Hardaway's contract negotiations, but the underlying point remains the same: Athletes, as much as they're trained to tune things out, can still feel the negativity seep in.
And, to be fair, that experience wasn't limited to the guard. Shaquille O'Neal, his famous running mate, was at least partially driven out of Orlando by a newspaper poll in which fans said he wasn't worth $150 million. The big man was insulted and, when he reached free agency, left the Magic.
While this isn't a Pollyanna plea to treat all professional athletes with kid gloves — fans spend plenty of time and effort following their favorite teams and are entitled to voice displeasure within reasonable boundaries — Penny Hardaway's draft day experience does serve as a reminder. The guys on the hardwood can hear the boos. They can feel the pressure, and sometimes, that hurts more than physical pain.