Pete Carroll and the NFL Want Colin Kaepernick to Go Away
Seattle Seahawks head coach Pete Carroll has been in the news lately talking about the team's relationship with Colin Kaepernick. Carroll said he regretted not signing the quarterback in 2017 and denied the team didn't want to meet a second time due to uncertainty on the quarterback's potential protest.
Carroll also said one team had contacted him about Kaepernick, which he thought indicated there was interest in the quarterback. Carroll's recent comments lead to more questions than answers. Why are other teams calling Carroll about Kaepernick? Why didn't the Seahawks sign him in 2017? Why don't they sign him now? The answers are revealing, and Pete Carroll will be on the wrong side of history.
Colin Kaepernick's numbers don't lie
Before you can determine whether Kaepernick was a good fit with any NFL team, you have to take a closer look at his numbers. And they don't lie. 
Kaepernick served as a backup behind San Francisco 49ers quarterback Alex Smith, his first two seasons. When Smith suffered a concussion at the end of the 2012 season, Kaepernick came on and played exceptionally well. He supplanted Smith as the starting quarterback and led the 49ers to the Super Bowl, where he threw for 302 yards, one touchdown, and ran for another, in a 34-31 loss to the Baltimore Ravens.
In 2013 as the starter, Kaepernick threw for 3,197 yards, 21 touchdowns, and had eight interceptions. He also scored four rushing touchdowns and added 524 yards on the ground as the 49ers once again made it into the playoffs, losing in the NFC Championship game to the Seattle Seahawks. 
Kaepernick and the 49ers struggled to an 8-8 record in 2014. Despite being sacked a team record 52 times, Kaepernick managed to throw for a career-best 3,369 yards, including 19 touchdowns and 10 interceptions. He rushed for 639 yards and one touchdown. After the season, Jim Harbaugh quit and returned to the University of Michigan.
In 2015, Kaepernick struggled under new coach Jim Tomsula and lost his starting job to Blaine Gabbert. He also suffered a shoulder injury that required surgery. Kaepernick had three off-season surgeries and was named the backup in 2016 under new head coach Chip Kelly. 
He eventually was named the starter in Week Six and finished the season throwing for 2,241 yards with 16 touchdowns and four interceptions. Unfortunately, the 49ers had the worst defense in football, and the team finished with a 1-10 record in Kaepernick's starts that year. 
Colin Kaepernick, Pete Carroll and the 2017 Seahawks
Pete Carroll said Colin Kaepernick wasn't a good fit at the time in 2017. On the Seahawks roster, they had starter Russell Wilson, who won the Super Bowl in 2014, and Austin Davis as his backup. In 2017, Davis was heading into his fourth year in the NFL. He had appeared in 13 games, making 10 starts between St. Louis and Cleveland. 
In 2014, Davis had his best season starting eight games and throwing for 2,001 yards. He threw for 12 touchdowns, had nine interceptions, and the team finished with a 3-5 record. In his two starts in Cleveland, he threw for 547 yards that included one touchdown versus three picks. 
Carroll said he didn't sign Kaepernick in 2017 because he believed he was a starting quarterback and would be signed by another team. 
"I regret that we weren't the one way back when that just did it just to do it, even though I thought that it wasn't the right fit necessarily for us at the time," Carroll said in a teleconference with reporters. "The reason it wasn't the right fit is because I held him in such a high regard I didn't see him as a backup quarterback and I didn't want to put him in that situation with Russ."
What is Pete Carroll's excuse for not signing Kaepernick now?
Giving Carroll the benefit of the doubt for 2017, the next question is—why not now? While Carroll is fielding calls from at least one team possibly interested in Kaepernick, what's preventing him from doing what he wished he had done three years ago? Does Carroll honestly believe his backups Geno Smith and rookie Anthony Gordon are more capable than Kaepernick? 
In Geno Smith's six seasons in the NFL, he's got a 12-19 record and thrown for 6,182 yards, which includes 29 touchdowns and 36 interceptions. Anthony Gordon was signed as an undrafted free agent in May after playing one full season in college at Washington State. With the Cougars, Gordon put up impressive numbers throwing for 5,579 yards that included 48 touchdowns and 16 interceptions. But again, that's college. If Gordon was highly regarded, why wasn't he drafted? 
Pete Carroll's words ring hollow. He didn't sign Kaepernick back in 2017 because he believed he would land a gig as a starting quarterback somewhere else. Fair enough. Today, that's not the case. Kaepernick hasn't started a single game since 2016. That's one less NFL game than both of Carroll's current backups on the Seattle roster have started. And remember, Kaepernick's numbers are dramatically better.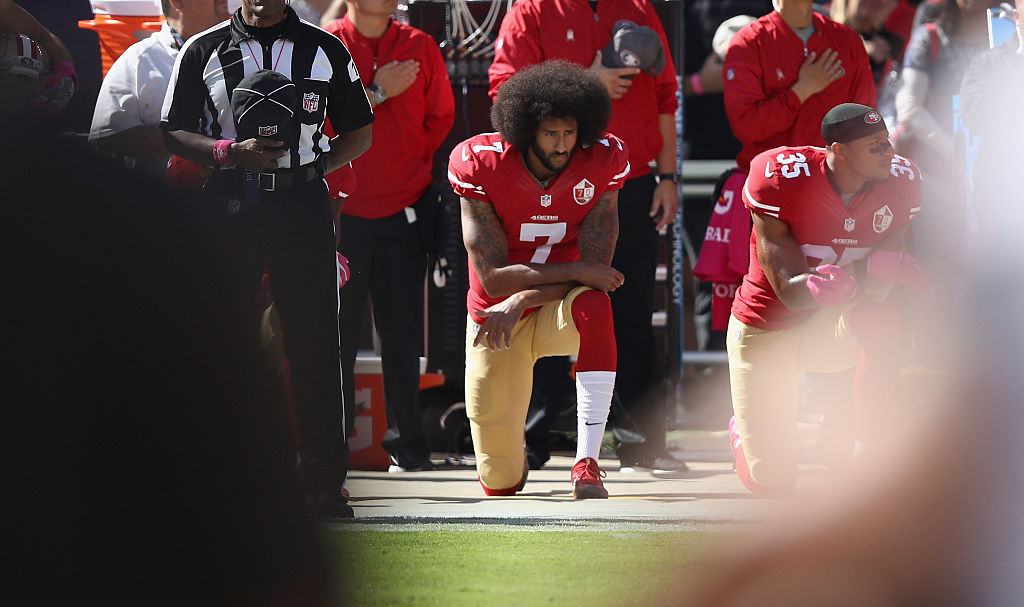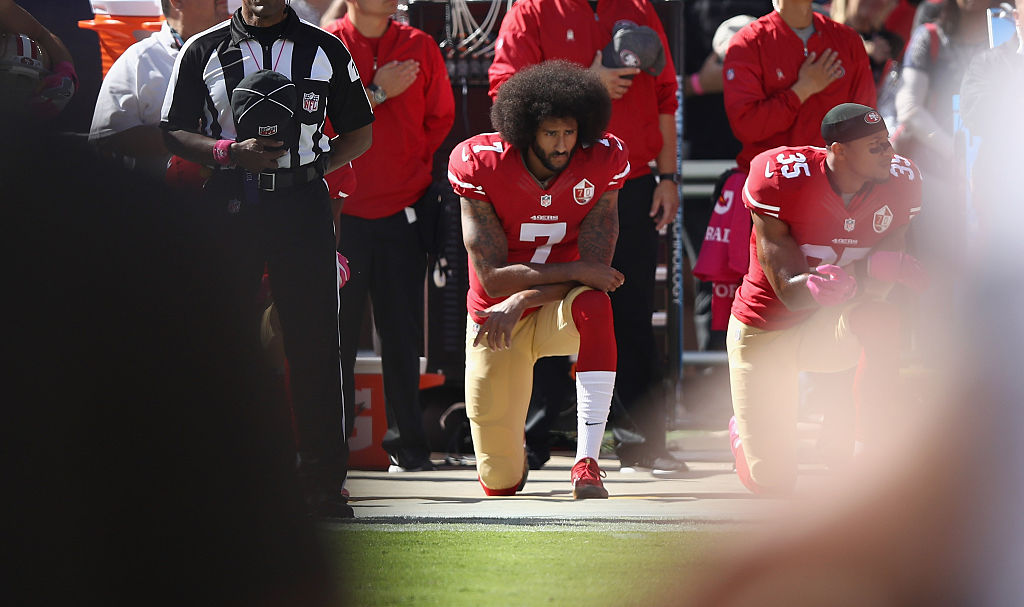 As much as Pete Carroll wants us to believe he regrets not signing Kaepernick in 2017, he is no different than the rest of the NFL. At this monumental moment in our nation's history as protesters march in the streets of American cities, black people are finally being heard. We're finally having a much-needed national conversation on issues like racial injustice and police brutality, something Kaepernick bravely kneeled in protest about three years ago. Sadly, the NFL, its management, and its coaches like Pete Carroll continue to expose their basic lack of understanding about the gravity of this moment, or more disturbingly, a complete disregard for it altogether. 
The NFL and its coaches want you to believe they are open to change. They say they want to be part of this movement. Don't believe them. Their actions speak louder than words. If they truly wanted to do better, someone like Pete Carroll and the Seahawks would have signed Kaepernick long before now because the numbers don't lie.
All stats courtesy of Pro-Football-Reference.