Pete Maravich: The Good and the Bad From Pistol Pete's 4 College Games of 60 Points or More
For now, Pete Maravich remains the all-time leading scorer in NCAA Division I men's basketball with 3,667 career points. That could change next week if the College Basketball Invitational invites Detroit Mercy (14-19) to its year-end event. If so, Antoine Davis, a guard playing in his fifth year, would need four points to break Pistol Pete's 53-year-old record.
Maravich and Davis are incomparable. If Davis breaks the mark, he would have needed five years, 145 games, a three-point line, a shot clock, and a $27,500 check to buy Detroit Mercy's way into the CBI for the record-setting game. With Maravich's record possibly on the line, we'll take a look back at the good and the bad in the four games from his LSU days where he finished with 60 or more points.
Dec. 11, 1969: Pete Maravich scores 61 points vs. Vanderbilt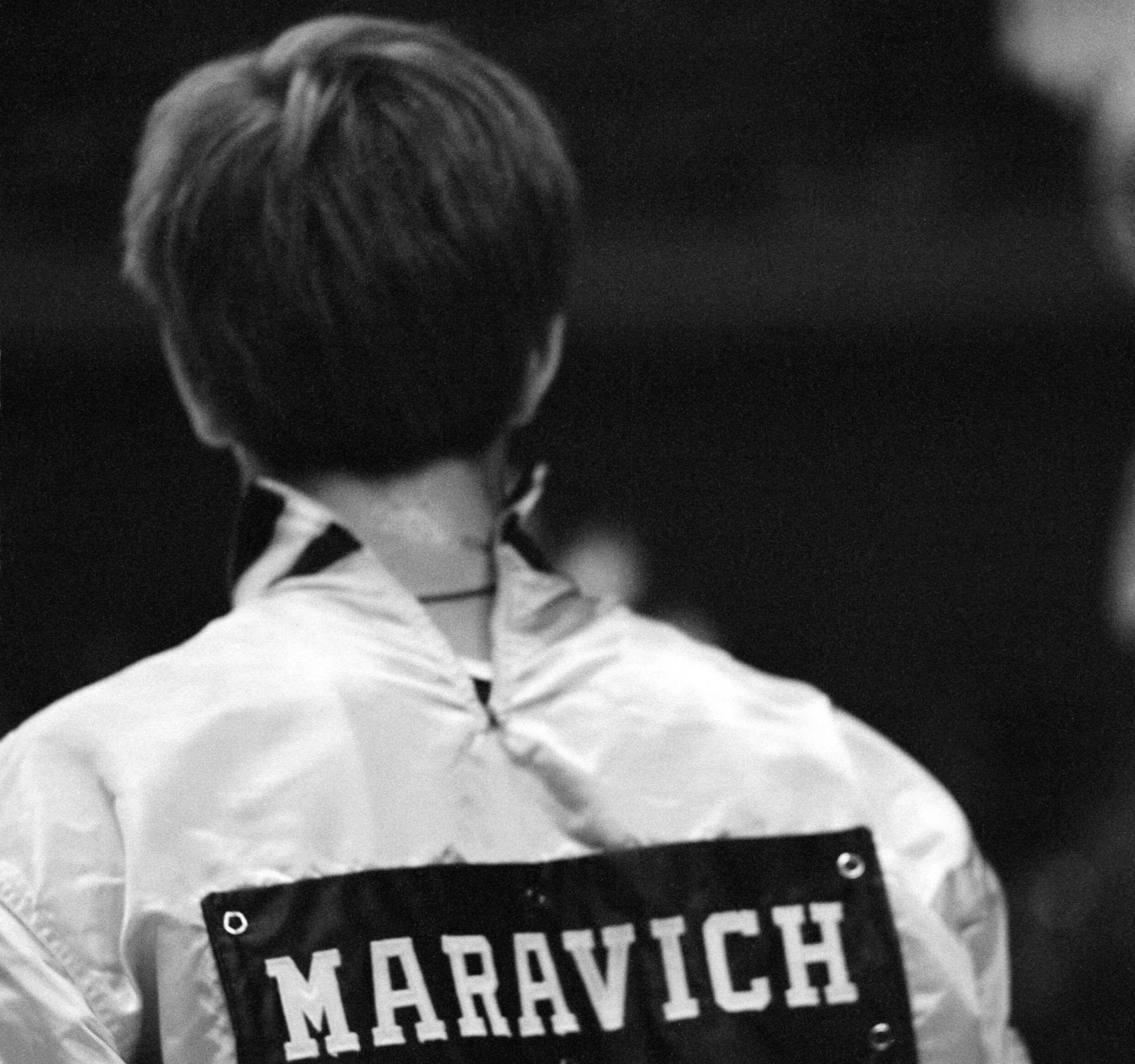 Nobody put up numbers like Pete Maravich did while at LSU. Back in the late 1960s, freshmen weren't allowed to play on the varsity, so Maravich's amazing road to 3,667 points began as a sophomore, where he averaged 43.8 points.
In the following two years, Pistol Pete averaged 44.2 and 44.5 points. The 6-foot-5 guard did so without the benefit of the three-point shot. There was also no shot clock in place. He scored his 3,667 points in 83 games.
Maravich, arguably the most exciting player in college basketball history, displayed a sign of things to come on Dec. 11, 1969, when he reached the 60-point mark for the first time in his college career. He broke his own SEC single-game scoring mark in a convincing 109-86 win over Vanderbilt.
It was the first time in six years that LSU had beaten the Commodores.
Feb. 21, 1970: Maravich puts up 64 against Kentucky
In a home game, LSU's Maravich squared off against Dan Issel and Kentucky in a game that featured a pair of All-Americans.
The visiting Wildcats entered as the No. 2 team in the country and held a 56-48 lead at halftime. According to The New York Times, LSU got within two points at 78-76 with 10:10 remaining but never took the lead as Kentucky won 121-105.
Maravich finished with 64 points, while Issel racked up 51.
Kentucky's Mike Pratt gave his team the lead 45 seconds into the contest, and the Wildcats never looked back.
Feb. 10, 1969: Pistol Pete hits 66 vs. Tulane
Maravich did go 25-for-51 from the floor, but the Tigers, as they did in three of the four games he went for 60 points or better, lost. Tulane won 110-94.
Maravich also went 16-for-20 from the free-throw line. He pulled down 10 rebounds, tying him with Dave Ramsden for most on the Tigers. As a team, LSU finished with four assists, with four players, including Maravich, having one.
Feb. 7, 1970: Pete Maravich hits career-high 69 points
After putting up 22 first-half points on Feb. 7, 1970, in a game against Alabama, Maravich went to town in the second half, finishing with 47 and giving him a career-high 69 points.
He went 26-for-57 from the floor and 17-for-21 from the line to account for his 69 points. LSU entered with a 12-5 record, while Alabama came in at 5-12.
Maravich's final basket came on an uncontested layup with five seconds left, but the Tigers dropped a 106-104 decision.
While Maravich hit 60 points four times in college, his team went 1-3 in those games. He never played in the NCAA tourney. LSU went 49-35 in Maravich's three years. He went 22-10 in his final season, going 13-5 in league play.