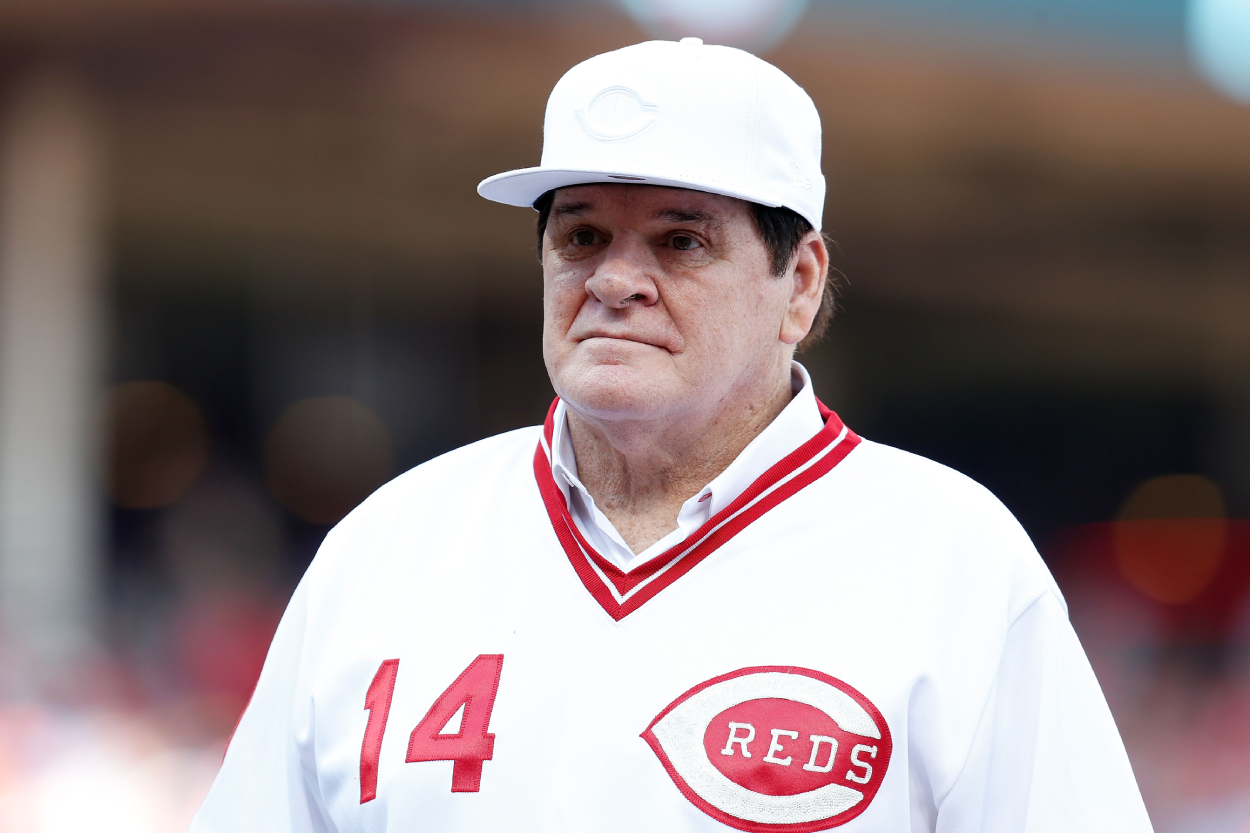 Pete Rose Blasts Cincinnati Reds Ownership for Horrendous Offseason Moves
The Cincinnati Reds are the worst team in baseball, and MLB legend Pete Rose isn't happy about the moves the front office made this past offseason.
Pete Rose used to be a leader of one of the MLB's most respected franchises in the Cincinnati Reds. He and the Big Red Machine won the organization two of its five World Series titles and four of its nine National League pennants.
However, the Redlegs haven't added anything new to their trophy case in over 30 years. They have gone from striking fear into the hearts of their opponents to seeing other teams mark them down as automatic wins whenever the schedules come out.
But this current regular season has been one of the team's worst in recent memory. After an embarrassing offseason in which the front office parted ways with almost every great player on the roster, Cincinnati has been in the headlines for all the wrong reasons. Now, one of the most iconic legends in team history has a lot to say about ownership and its decisions.
Rose isn't happy with the direction of the franchise.
Pete Rose slammed the Cincinnati Reds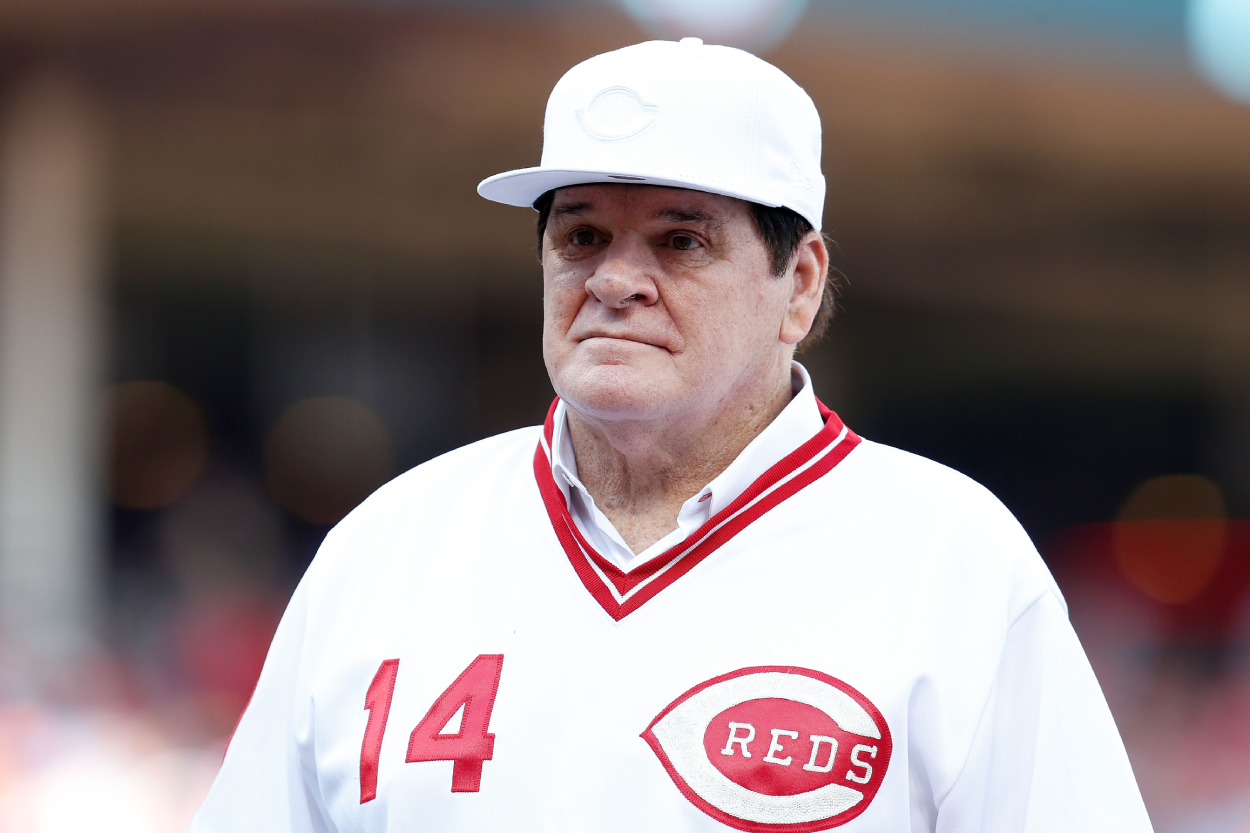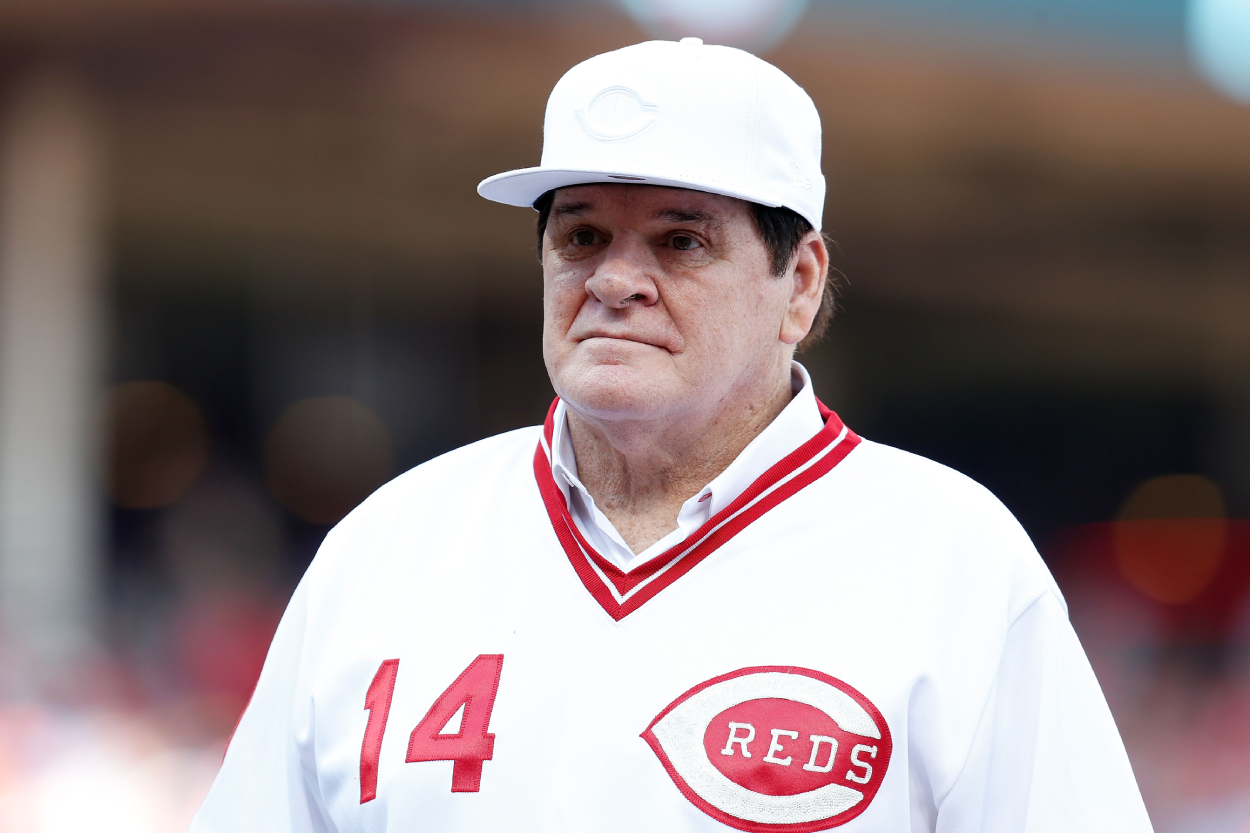 The Reds have been perennial losers since 1996, only making the playoffs four times and not winning a single postseason series. They tried winning for just two years in 2020 and 2021, but after racking up their most wins since 2013 last season with 83 and just barely missing the playoffs, Cincy's ownership decided to blow things up.
Despite his potential desire to stay in the Queen City, the team chose not to reach out to All-Star outfielder and fan-favorite Nick Castellanos. It resulted in the slugger signing with the Philadelphia Phillies. The Reds also traded 2021 All-Star Jesse Winker and former All-Star Eugenio Suarez to the Seattle Mariners, and they parted ways with starting pitchers Sonny Gray and Wade Miley.
How has this worked out thus far? Cincinnati has become the worst team in baseball, going 3-14 through its first 17 games. President Phil Castellini is also now public enemy No. 1 in light of his ridiculous comments before the team's home opener.
So, what are Pete Rose's thoughts about the 2022 version of the Reds? He has had a lot to say.
"How do you expect to win when you get rid of [Nick] Castellanos, you get rid of [Jesse] Winker, and you get rid of [Eugenio] Suarez?" he said to USA Today, per Cincinnati.com. "Those are their 3-4-5 hitters in the lineup, they're gone, and they have no one to replace them."
"I mean, the Reds can't score. They've got four guys in that lineup hitting under .150. How the [expletive] you going to win? Poor [manager David] Bell sits there and doesn't know what to do because he's got to play for one or two runs every night. And he's got two rookies in the rotation."
Charlie Hustle didn't stop there. In another interview with OutKick 360, he said he doesn't blame fans for not showing up to games.
"You're not going to fire up the fans of Cincinnati and you're certainly not going to fire them up getting off to a 2-12 start," he said (h/t Cincinnati.com). "That's one of the cities where you want to win early to get the interest of the fans. … If you don't win, I don't blame people if they don't come out. For the Reds to get rid of [Jesse] Winker; to get rid of [Nick] Castellanos; to get rid of [Eugenio] Suarez … how in the hell do you think you're going to score runs? … You can't lose the bulk of your offense and expect to win … it's not rocket science out here."
The Cincinnati Reds are a joke
Since arguably the greatest hitter in the history of baseball has an issue with his former team, are the Reds really that bad?
Here's a look at some of their stats and how they rank amongst the MLB's other 30 teams.
| | | |
| --- | --- | --- |
| Category | Statistic | MLB ranking |
| Record | 3-14 | Last |
| Batting average | .189 | 29/30 |
| Runs scored | 49 | Tied last |
| RBIs | 47 | 28/30 |
| Home runs | 10 | 28/30 |
| ERA | 5.63 | Last |
For Cincinnati's sake, hopefully, the team gets new ownership soon. If not, more and more former players could come out to bash the Reds.
Stats courtesy of MLB.com