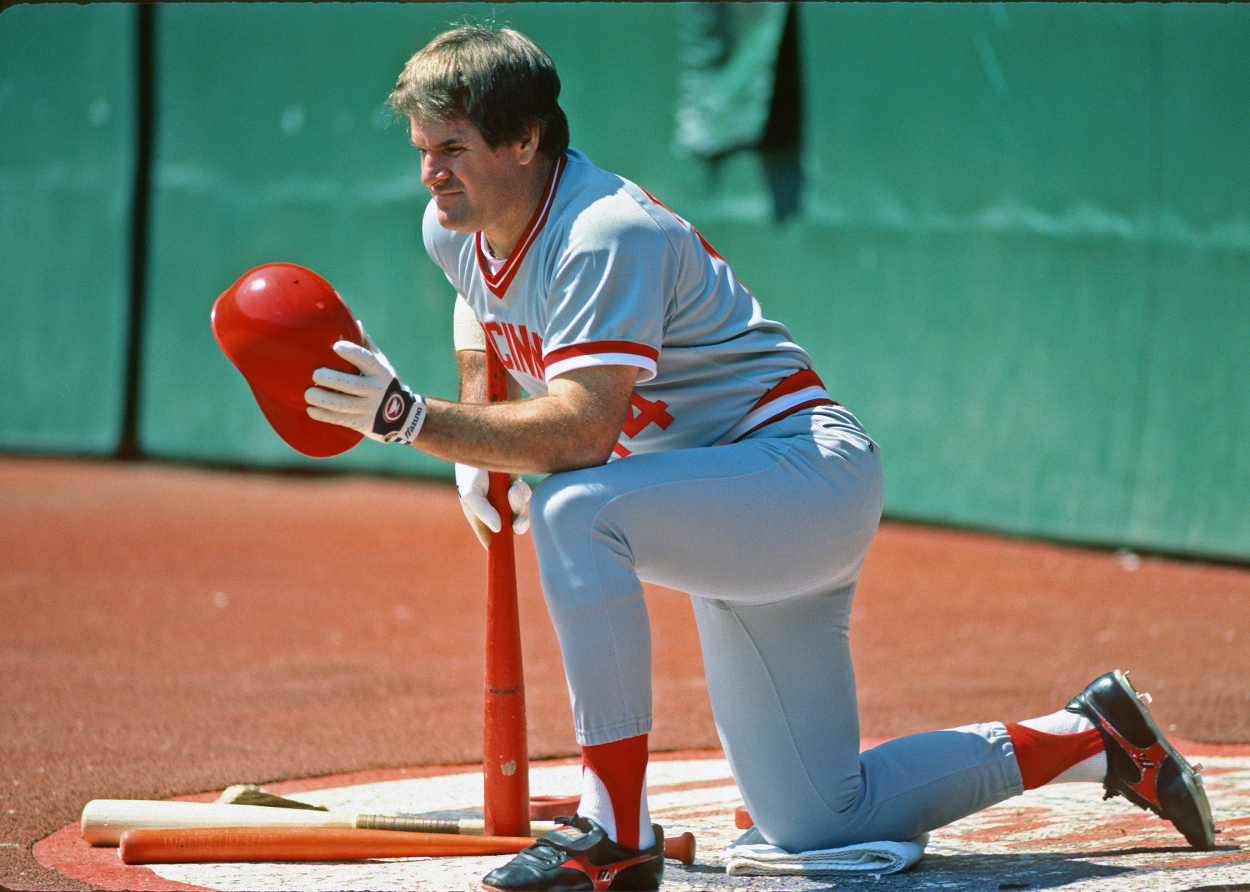 Pete Rose Reveals the 1 Pitcher He Couldn't Hit Who Always Laughed at Him When He Got Him Out
Pete Rose finished his career with better thn 4,200 hits, yet there was one pitcher he struggled against.
There weren't many pitchers Pete Rose struggled against. During his 24-year Major League Baseball career, Rose became the all-time hit king and finished with a .303 batting average. He played 19 seasons with the Cincinnati Reds and eclipsed the 200-hit mark 10 times in his career.
While Rose had his way with most pitchers, he recently revealed there was one he struggled with the most. To make matters worse, the soft-throwing left-hander always laughed at Rose when he got him out.
Pete Rose spoke about what he's most proud of from his MLB career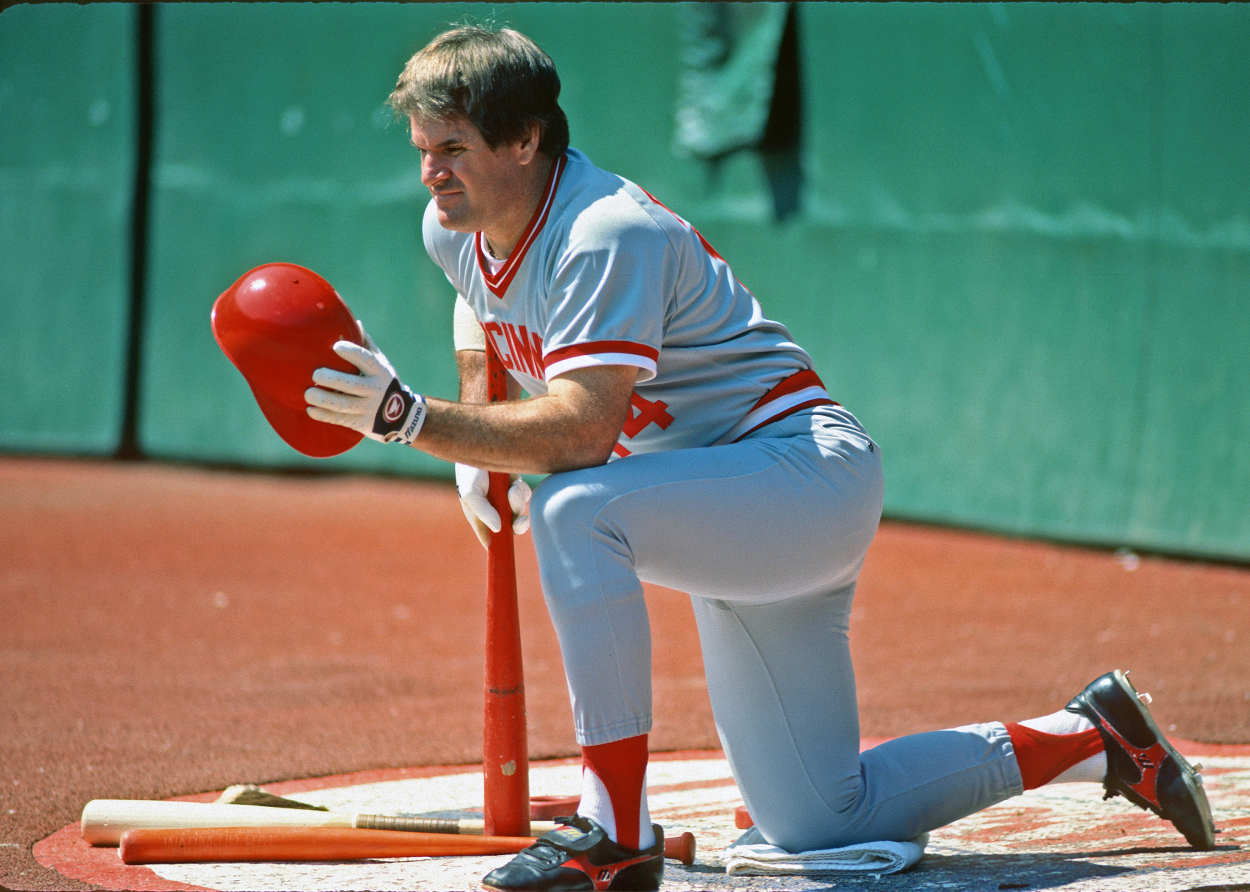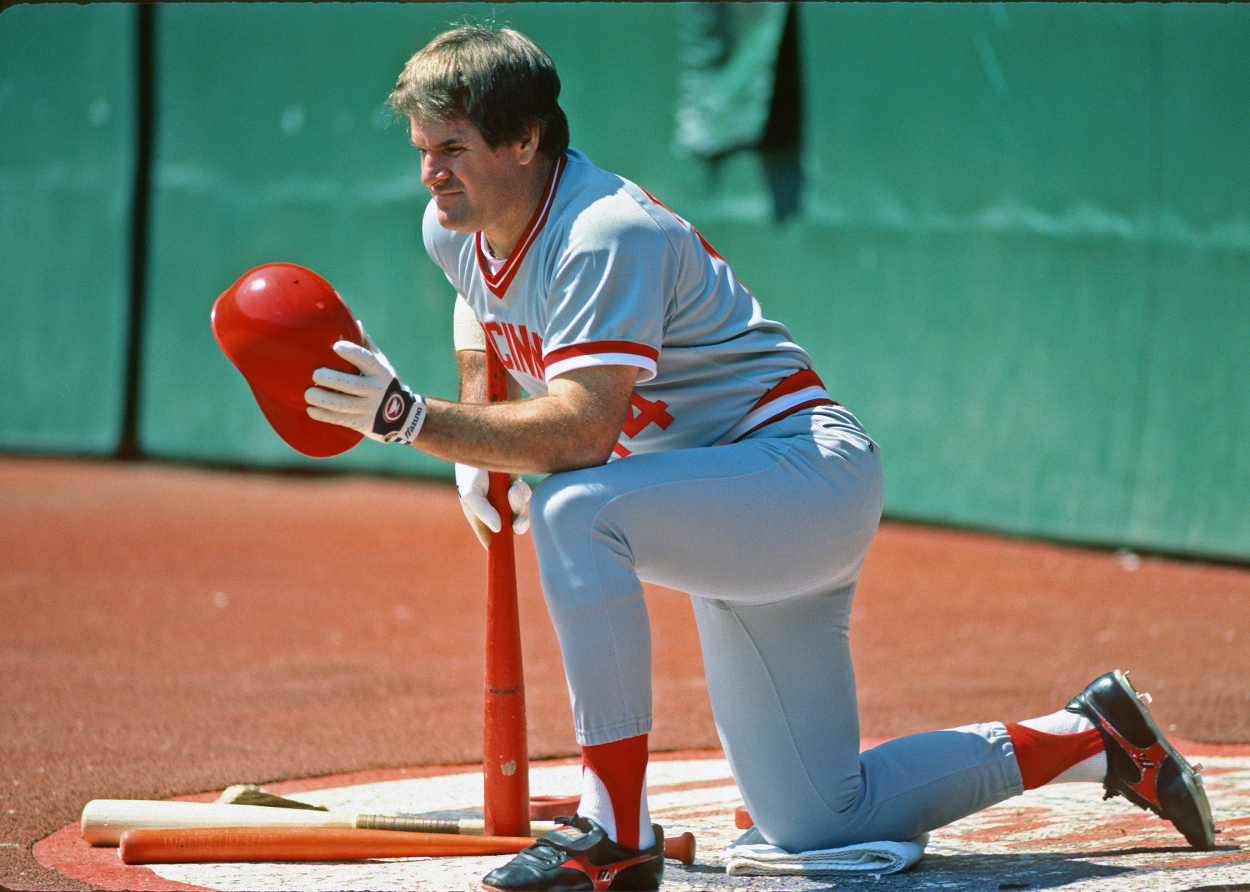 Most baseball fans know Rose for having racked up 4,256 hits. Many know him for being banned from the sport and not being eligible for the Baseball Hall of Fame for gambling on baseball games. During an appearance on The Whole Story podcast in January, host Alex Feuz asked Rose if he had any regrets in his career and what he was most proud of during his playing days.
"No. I have no regrets in my playing career," Rose said. "Obviously, if I could change things, I wouldn't have bet on baseball. I mean, I did it. It's history, and I can't get away from it. Most people are willing to give you a second chance and go on with it.
"As far as going to the ballpark every day, I wouldn't change the way I played. I went to the ballpark every day, put the uniform on, and tried to win every game."
When it came to his proudest moment, he didn't dwell on his stats.
"I have like 26 records, something like that," Rose said. "What I'm the proudest of? I played in more winning games than anyone in the history of sports. That's why you play. You play to win."
Pete Rose revealed the pitcher he had the most trouble with
In his 24 years in the majors, Rose faced some serious pitching. He even rattled off his stats against some of the best in the business.
"Juan Marichal, I hit .340 off him," Rose said. "I hit .307 off (Bob) Gibson. I hit .296 off Nolan Ryan, .570 off Warren Spahn. There's pitchers that you hit and there's pitchers you don't hit."
Rose spoke of the pitcher he struggled with.
"I couldn't hit Randy Jones," Rose said. "He couldn't break a pane of glass. You would get yourself out. He'd throw that little sinker, start it out at your knees and it'd end up at your ankles. You'd swing at it and miss. He'd get you out.
"When you ran by him, he'd be laughing at you. He's the only pitcher — I love Randy Jones — but he's the only pitcher I ever faced that laughed at you when he got you out because he knew I couldn't hit him."
Rose explains what he would do if he became commissioner for a day
Feuz asked Rose if he could hold one job in Major League Baseball, what would it be.
"Being the commissioner," Rose said. "I would try to figure out a way to speed up the game. The games are too slow. One reason the game is so slow is there's so many pitching changes. You can't keep bringing new pitchers into the game, have them warm up, and expect to have a two-hour game.
"Everybody I talk to complains about the length of the games. I don't want to put a man on second in extra-inning games. I'm not worried about a guy breaking up a double play. I'm not worried about a guy running over a catcher as long as he's within the rules. Not worried about pitchers pitching inside. They warn him and now that guy can't pitch inside. That might be his money pitch.
"Of all the rules changes they've made in the last 15 years, I can't think any of them have made the game a better game for me as a fan."
As commissioner, Rose should also lift his lifetime ban and make him eligible for the Baseball Hall of Fame. It's where he belongs.