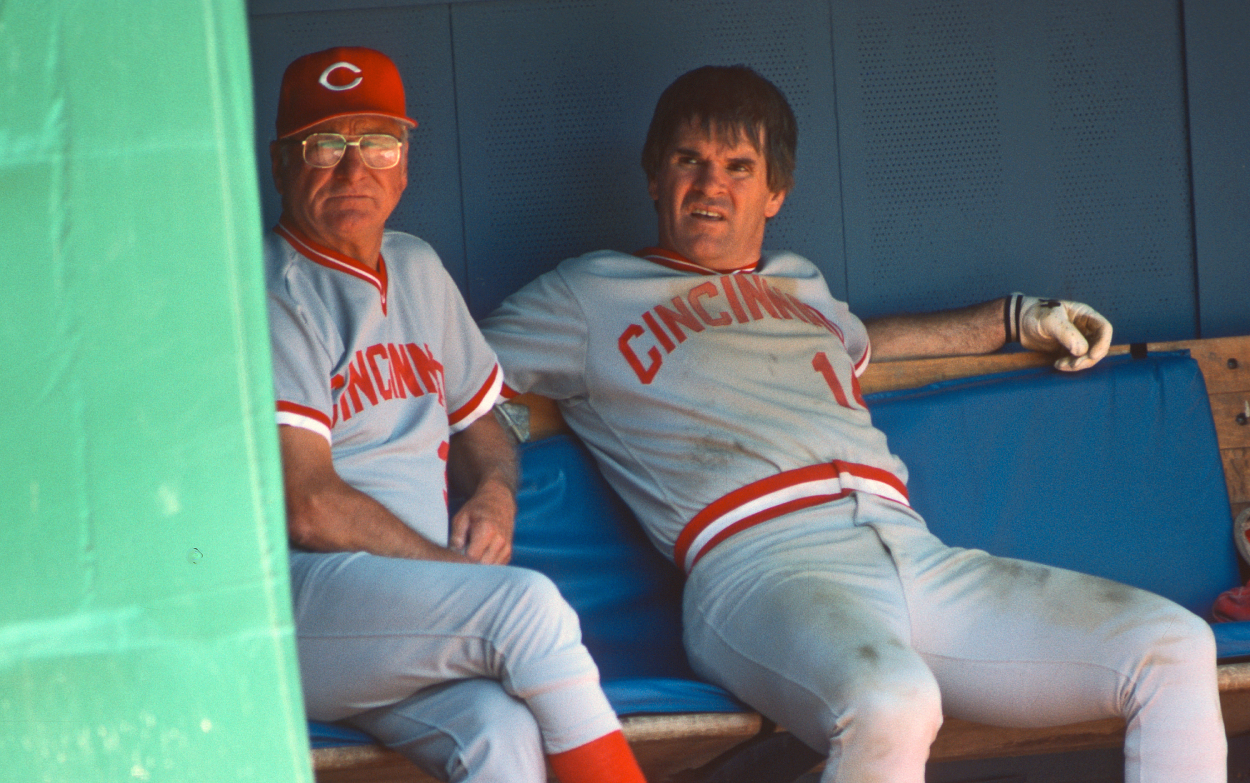 Pete Rose Can Thank Former NBA Star David Thompson for Massive Pay Raise in 1979
Former NBA star David Thompson is responsible for getting Pete Rose a significant pay raise in 1979.
Major League Baseball's all-time hits leader Pete Rose made $7,000 as a rookie with the Cincinnati Reds in 1963. After winning Rookie of the Year, his pay was bumped up to $12,500.
Rose, who is banned from the Baseball Hall of Fame over gambling issues, didn't get his massive payday until the 1979 season when the Philadelphia Phillies signed him. He can thank former Denver Nuggets star David Thompson for the significant bump in pay.
Pete Rose is just one of the biggest baseball stars not in the Hall of Fame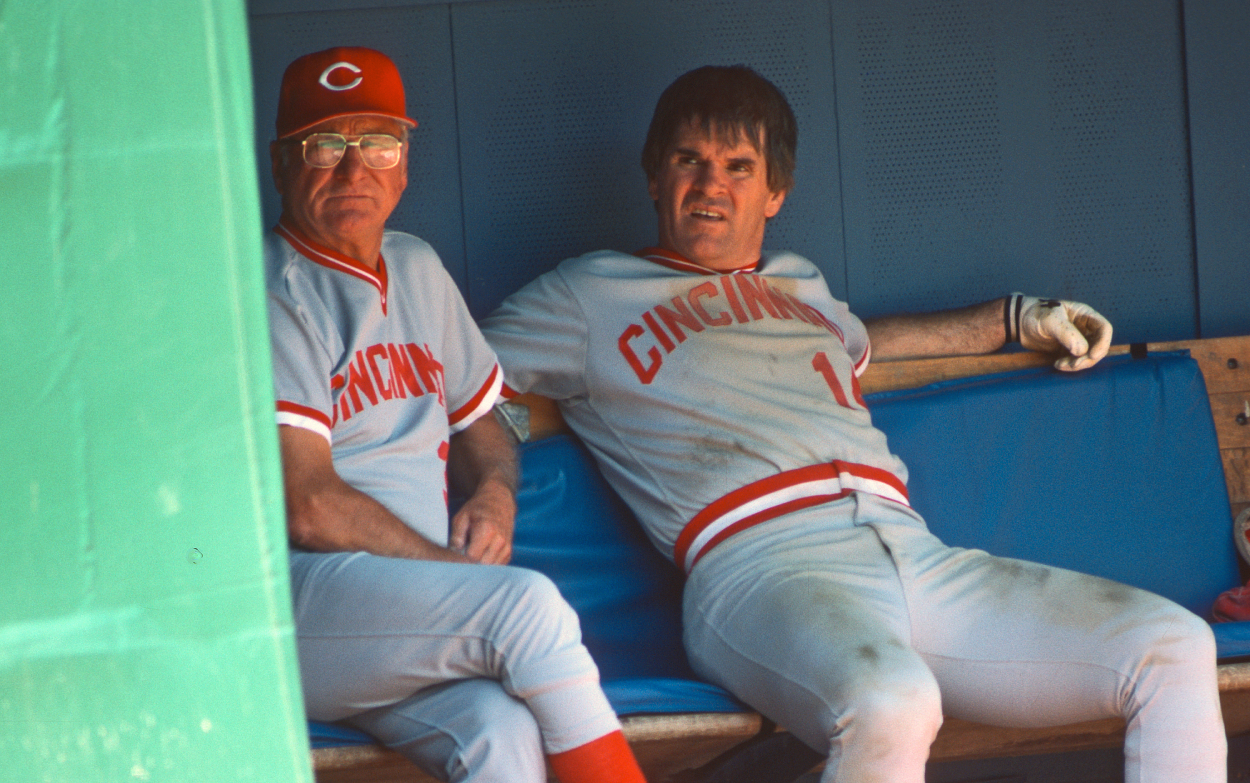 The Baseball Hall of Fame continues to embarrass itself after its latest round of voting. Only David Ortiz earned his ticket to Cooperstown this year, one year after the BBWAA voters didn't vote anyone in the previous year. The writers left out all-time home run leader Barry Bonds, seven-time Cy Young Award winner Roger Clemens, and big-time names such as Alex Rodriguez, Curt Schilling, and Manny Ramirez.
Many of those players were tied to baseball's steroids scandal. Schilling, however, saw his vote total plummet from 71.1% of the votes last year to 58.6% this year simply because he's opinionated and isn't perceived by some as a good guy.
Bonds, Schilling, and Clemens have failed to get in the last 10 years and will now be off the ballot. Rose isn't eligible because he is banned from baseball after betting on games when he was a manager.
The Baseball Hall of Fame should be renamed the Good Person Hall of Fame. It's embarrassing to not include baseball's all-time leader in hits and home runs. The best players are left out. Rose, along with other players above, needs to have a place in Cooperstown, whether it includes an asterisk or not.
Pete Rose can thank David Thompson for his huge payday
Rose is 80 years old and still has quite the memory. During an episode of the Talking to Titans podcast in January, he spoke with host Rob Gough about his salary as an up-and-coming player with the Cincinnati Reds back in the early 1960s.
"My first year in 1963 as a big leaguer, my salary was $7,000 a year," Rose said. "I won Rookie of the Year in '63, so in '64, I jumped my salary all the way up to $12,500.
"I can give you my increases. Seven thousand to 12-five to 14-five to 35 to 46 to 85 to 120 to a million, 200 thousand. That's how I increased my salaries my whole career.
"When I went to Philadelphia, I signed a four-year contract for $3.25 million. I became the highest-paid player in sports — not baseball — $810,000 (per year). This was for the '79 season. In '78, I got my 3,000th hit and I hit in 44 straight games, so I really felt I wanted to be the highest-paid player.
"They gave me $810,000 because the year before, there was a basketball player that played for the Denver Nuggets named David Thompson from North Carolina State. He had an $800,000 contract. I don't know why Ruly Carpenter, the guy who owned the Phillies, didn't give me $801, but he gave me $810."
Rose was as unselfish as they come on the baseball field
Rose wanted to win. Winning came well before any individual stats in his mind. It's the one record he cherishes the most.
"I have 26, 27 major league records," Rose said. "My best record, think about this, my best record is I played in 1,972 winning games. That's 254 more than the guy who's second, Carl Yastrzemski. That's why we played back in those days — to win."
In the big leagues, Rose made many sacrifices to help the team win. Manager Sparky Anderson asked Rose to switch positions several times for the good of the team.
"I went from second base to left field to give Tommy Helms a chance to play," he said. "Went from left field to third base to give George Foster a chance to play. I did anything to help the team.
"I Remember Sparky called me in the office one day, and I'm leading the league in hitting. I'm playing left field and he said, 'Petey, we need to get more offense.' I said, 'Spark, I'm leading the league in hitting. What do you want me to do?'
"He said, 'I want you to move to third base because we've got to get George in the lineup.' I said, 'When?' He said, 'Friday.' This is Tuesday. I went to third base. I could see the opportunity and how it would help the team."