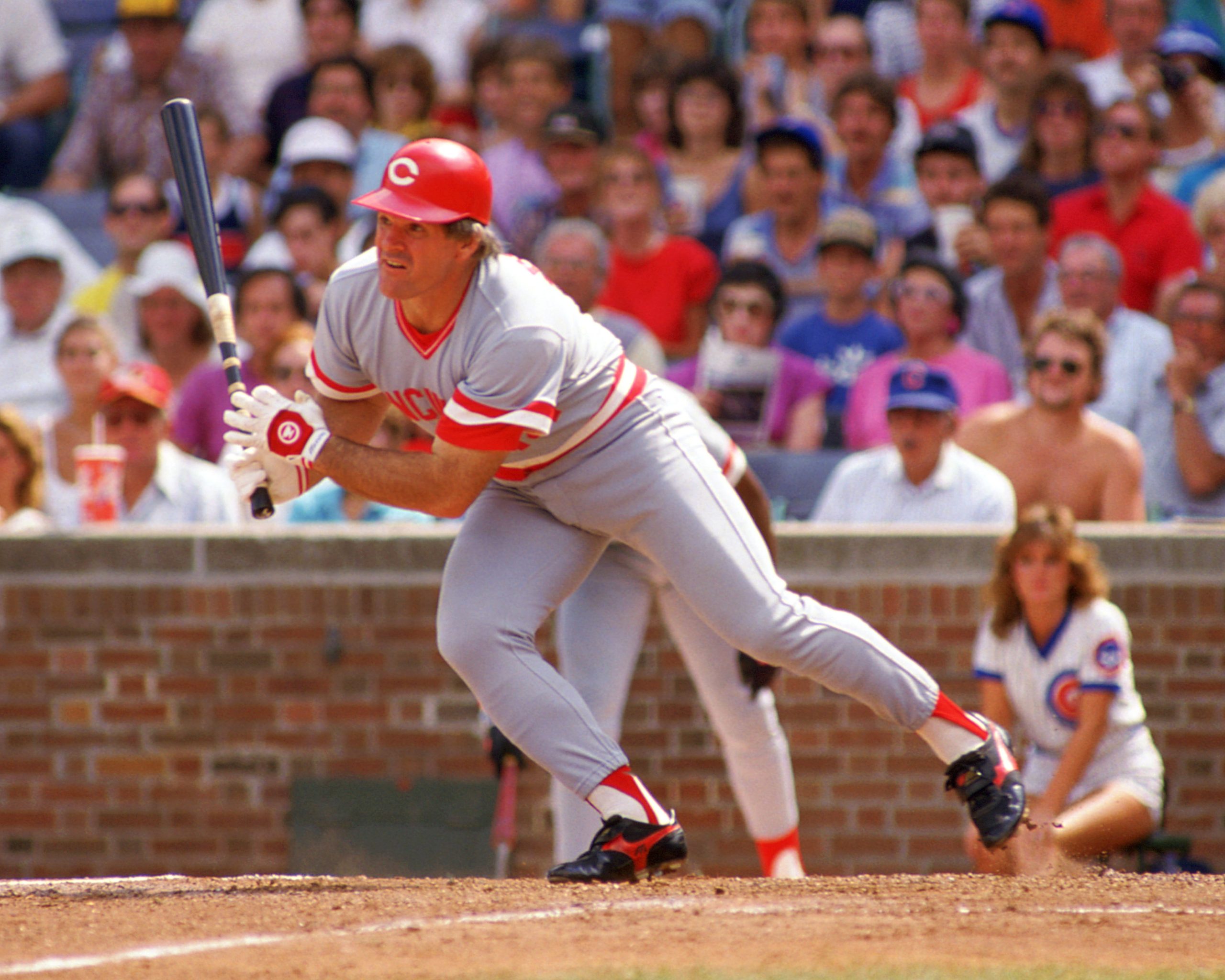 Pete Rose Lists His GOAT in the 4 Major Sports and Explains Why Babe Ruth Tops Them All
Pete Rose explains what Babe Ruth did that no GOAT in any other sport could do.
Pete Rose always has a story or two to tell. Major League Baseball's all-time hit king ranks right up there with baseball's best ever, despite not being recognized by the sport's Hall of Fame because of issues related to gambling.
Rose loves talking baseball. He loves talking sports. Rose, who turns 81 on Thursday, rattled off hits GOATs in the four major sports, but he explained why Babe Ruth was the greatest of them all.
Pete Rose credits an offseason in Venezuela for his hitting success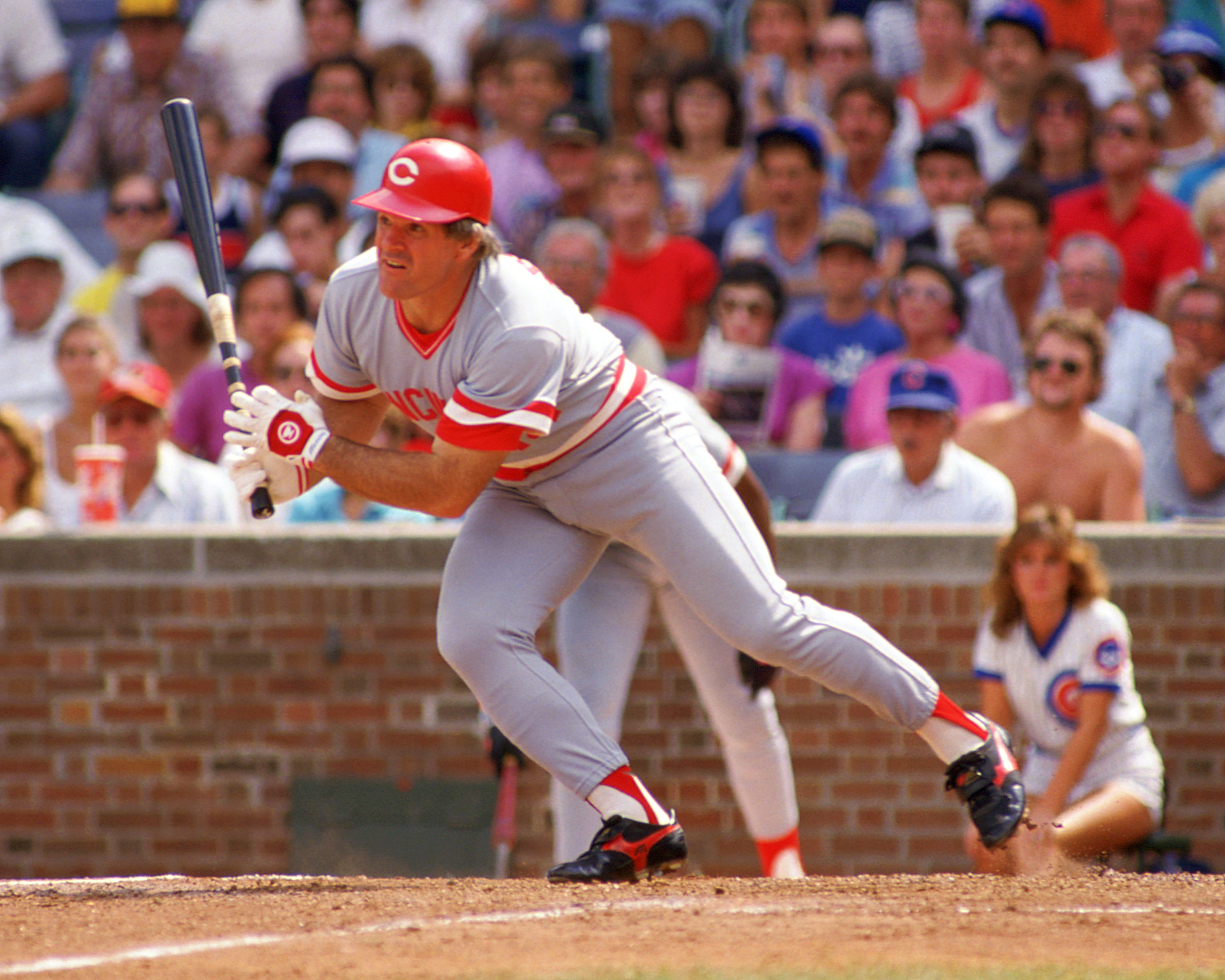 Rose played 24 years in the big leagues, 19 of them with the Cincinnati Reds. He's a 17-time All-Star, three-time batting champion, a three-time World Series champion, and he was voted Rookie of the Year in 1963.
When people think of Rose on the baseball field, they think of two things — hitting and hustling. Rose played the game the right way. He led the league in hits seven times and hit better than .300 in 15 seasons. He credited a trip to Venezuela for his hitting prowess.
"Let's see, '63 I was Rookie of the year," Rose recalled during a September interview with Rick Manarino of WWDBTV.com. "In '64, I hit .269. So what did I do? I went to Venezuela to hone my skills.
"People in Venezuela, people in Puerto Rico, people in the Dominican Republic take their baseball real seriously. You had to bust your chops when you played there. We had a good team. We won the championship in Caracas."
Pete Rose names his four GOATs and explains why Babe Ruth is the best
"I hit .340 and I led the league in runs scored. Then I came back for the '65 season, and I hit .300 the next 12 years (actually nine straight). So I really learned how to hit in Venezuela because I really worked hard at it. It was a good winter league.
Rose can certainly be mentioned in the same breath as the top MLB players ever. He finished his career with 4,256 hits and a .303 batting average.
When it comes to naming baseball's GOAT, there was no hesitation on Rose's part. He believes Ruth is the best ever, and he explained why Ruth is better than the best in the other sports.
"I played against Mays, played against Aaron, played against Clemente," Rose said. "I'll say this until the day I leave — Babe Ruth is the greatest baseball player to ever play.
"Babe Ruth did something that Michael Jordan couldn't do for basketball, Wayne Gretzky couldn't do for hockey, or Tom Brady couldn't do for football. Because Babe Ruth was Babe Ruth after the 1919 Black Sox scandal, he saved the game of baseball.
"I don't think the other three GOATs that I just mentioned could save their sport. That's why I say Babe Ruth is the greatest baseball player ever to play. He still has World Series pitching records. Think about that."
Rose ranks right up there with the best MLB players in history
He might not be Babe Ruth, but Pete Rose is a baseball icon. He wasn't the most athletically gifted player, but nobody worked any harder than Rose. That hustle enabled him to get where he had to be to become one of the best to ever play the game.
Rose played the game to win. It didn't matter if it was an exhibition game or a World Series game. Rose went all-out. He's famous for barrelling over Oakland Athletics catcher Ray Fosse during an All-Star Game. Rose said he got that drive from his father.
Two days after graduating high school, Rose boarded a plane for the first time. He headed to Geneva, New York, to play ball in the Reds organization. While he was away from the family, his father would always write him letters.
"I remember, my dad used to write me a letter every week," he said during a January episode of the Talking to Titans podcast. "At the end of the letter, he would always put 'keep hustling.' That was his signature — keep hustling.
"That's why I run to first on a walk. That's why I slid headfirst."