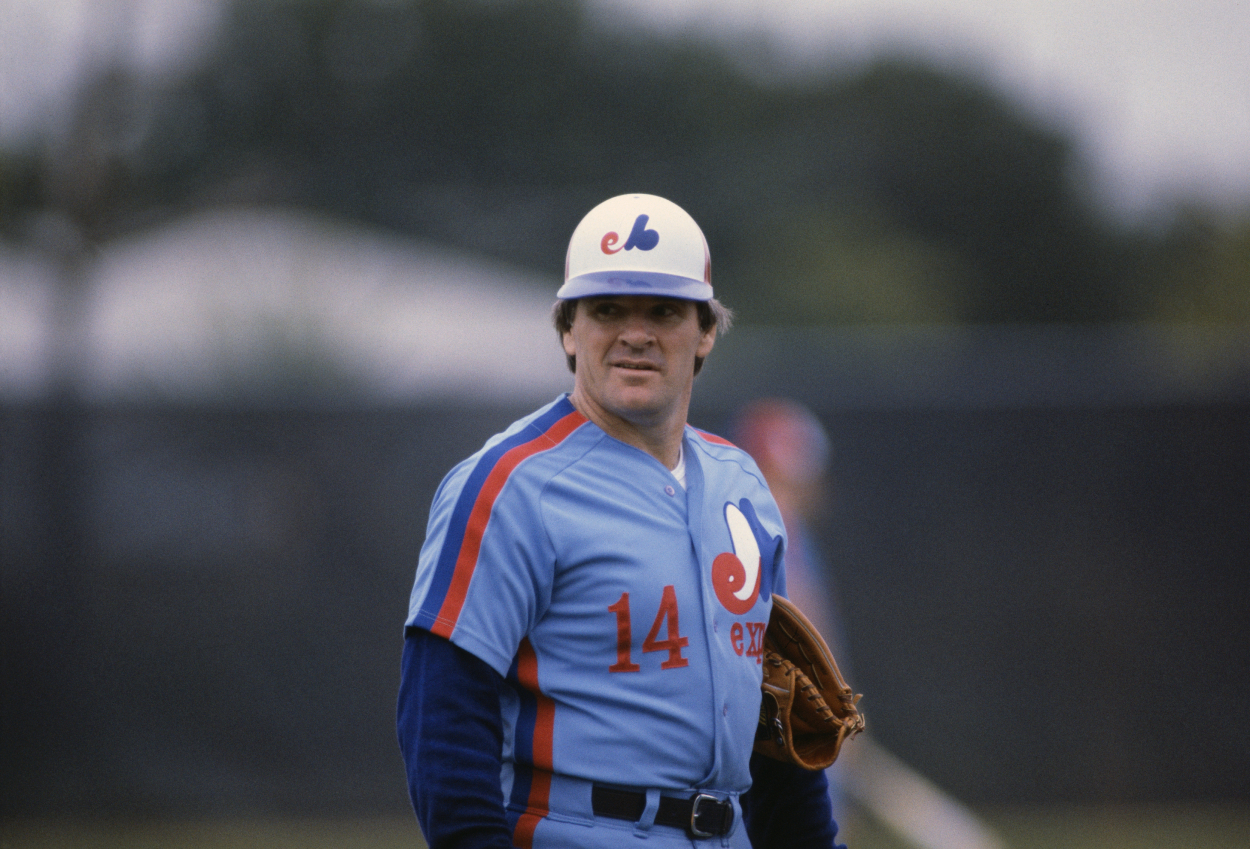 Pete Rose Relives His Little-Known Days With the Montreal Expos
Yes, Pete Rose played for the Montreal Expos at one time during his Major League Baseball career.
Pete Rose with the Montreal Expos? It's one of those did-he-really-play-for-that-team moments. It's sort of like Hakeem Olajuwon with the Toronto Raptors or Cris Carter with the Miami Dolphins.
Yes, Rose, a should-be Hall of Famer, suited up for the now-defunct Expos. He played 95 games for Montreal during the 1984 season before getting traded back to the Cincinnati Reds late that season. Rose took a stroll down memory lane and reflected on his short time with those Expos.
Pete Rose spent 19 of his 24 years in Major League Baseball with the Cincinnati Reds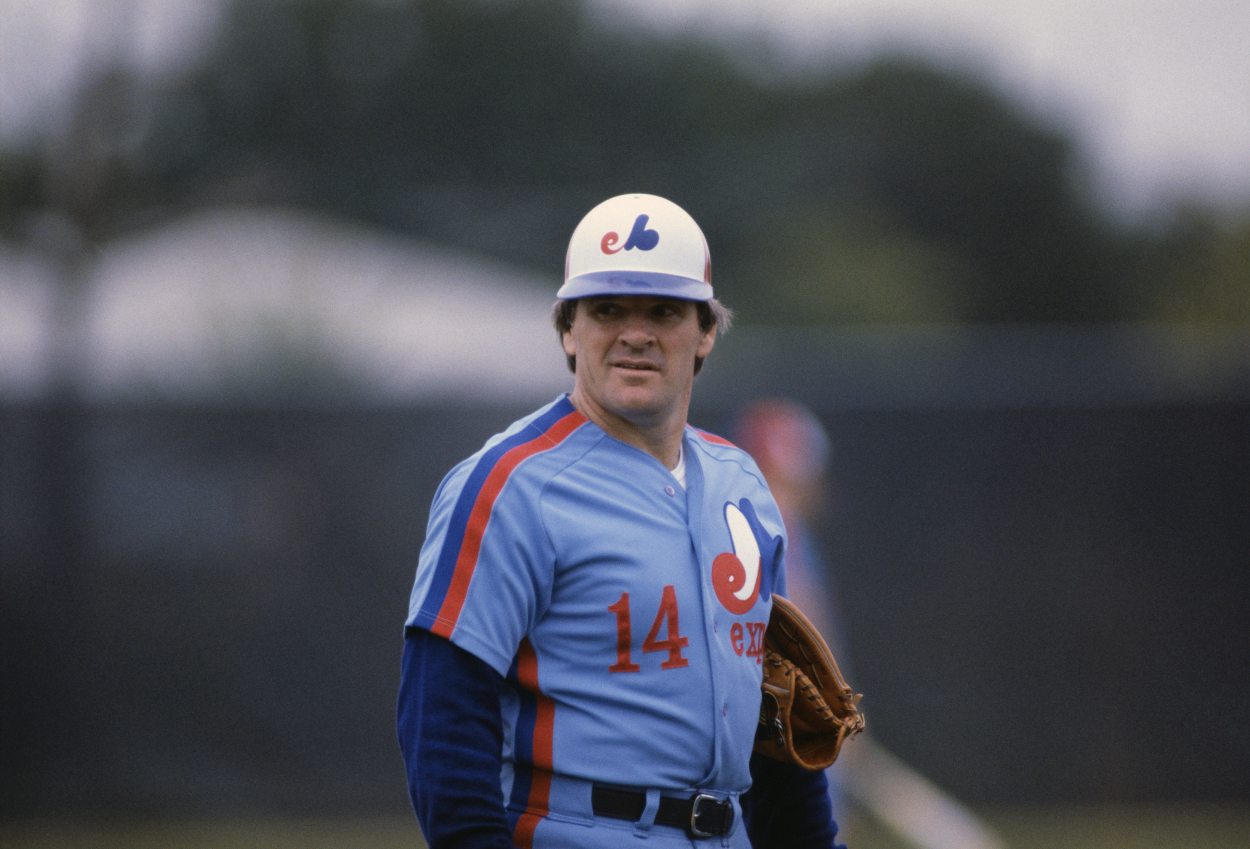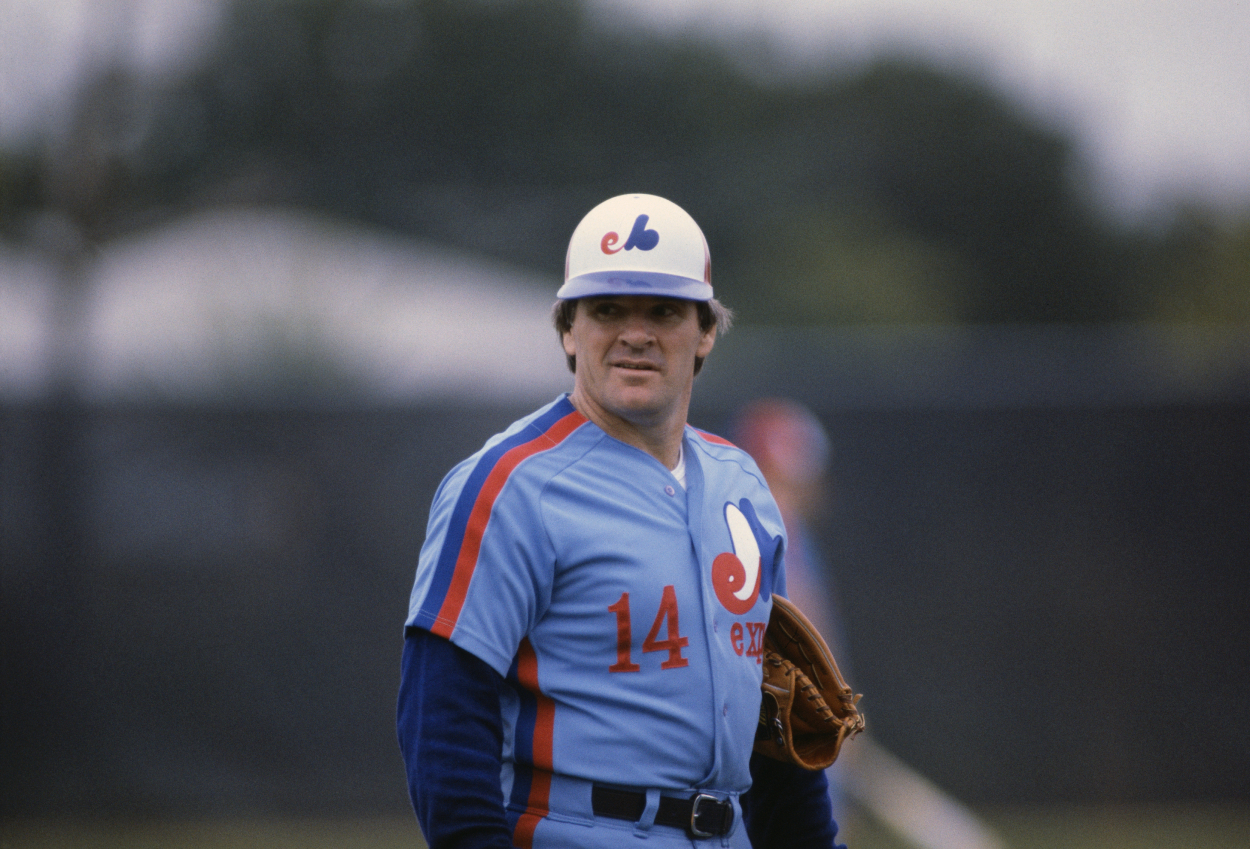 Rose is considered one of the best hitters to ever put on a baseball uniform. He's Major League Baseball's all-time leader in hits with 4,256, a three-time MLB All-Star, and a three-time batting champ.
Nobody played the game with more passion than the man they called "Charlie Hustle." Diving headfirst into first base, barrelling over catchers, even during All-Star games, were the norm. Nobody in baseball has won more games than Rose.
Rose won Rookie of the Year with the Reds in 1963 after hitting .273 and scoring 101 runs in his first year in the big leagues. He spent the next 15 years with the Reds, where he made 12 All-star teams and hit better than .300 in 13 seasons.
In 1979, the Philadelphia Phillies made Rose the highest-paid player in all of sports when they inked him to a four-year deal worth $3.2 million as a free agent. He spent five years in Philly, making the All-Star team the first four seasons.
The Phillies released Rose after the 1983 season, and he signed a one-year deal with the Expos. He had 314 plate appearances in Montreal and hit .259. The Expos sent him back to Cincinnati, where he finished the '84 season and then played two more years.
Pete Rose recalls his time with the Montreal Expos
During a September interview with Rick Manarino of WWDBTV.com, Rose, who turned 81 this week, recalled his time with the Expos. Playing in Montreal isn't what most people remember about Rose. In fact, many often forget he suited up for them.
"Montreal, we had a good team," Rose said. "We had three Hall of Famers on that team, plus me. We had (Tim) Raines, (Andre) Dawson, and (Gary) Carter. The manager was Bill Virdon, nice guy, good player with Pittsburgh.
"He just wasn't the right personality for that group of guys. We needed more of a kick-ass-type manager. We won in 1980 in Philly, I believe, because we had Dallas Green, who was a kick-ass manager.
"Bill Virdon was too laid back. You take on your manager's personality because you are around him so long. If you're playing for Billy Martin, you're going to be aggressive. If you're playing for Bill Virdon, you're going to be laid back. You play for Sparky Anderson, you're going to be aggressive. Most managers had to be aggressive.
"Bill Virdon was a nice guy, don't get me wrong, but if we had Sparky Anderson in Montreal, we would've won. We had Bryn Smith, Charlie Lea, Steve Rogers, Jeff Reardon in the bullpen. We had a good ball club, but for some unknown reason, did play up to our expectations."
Rose played in 17 All-Star games and won 16 of them
Rose wanted to win no matter the circumstance. When it came to All-Star games, he felt the same way. Rose appeared in 17 in his career and lost once. That loss still stands out.
"the only one we lost was 1971," he said. "the game was in Detroit, and Reggie Jackson hit that ball off Dock Ellis. It was a rocket. Reggie talks about that all the time."
Rose played five different positions in those All-Star games. He appeared at first base, second base, third base, left field, and right field.
Rose certainly had a memorable career with all those hits and runs scored. It's just that many people probably don't remember him wearing that Expos uniform.
RELATED: Pete Rose Reveals the 1 Pitcher He Couldn't Hit Who Always Laughed at Him When He Got Him Out