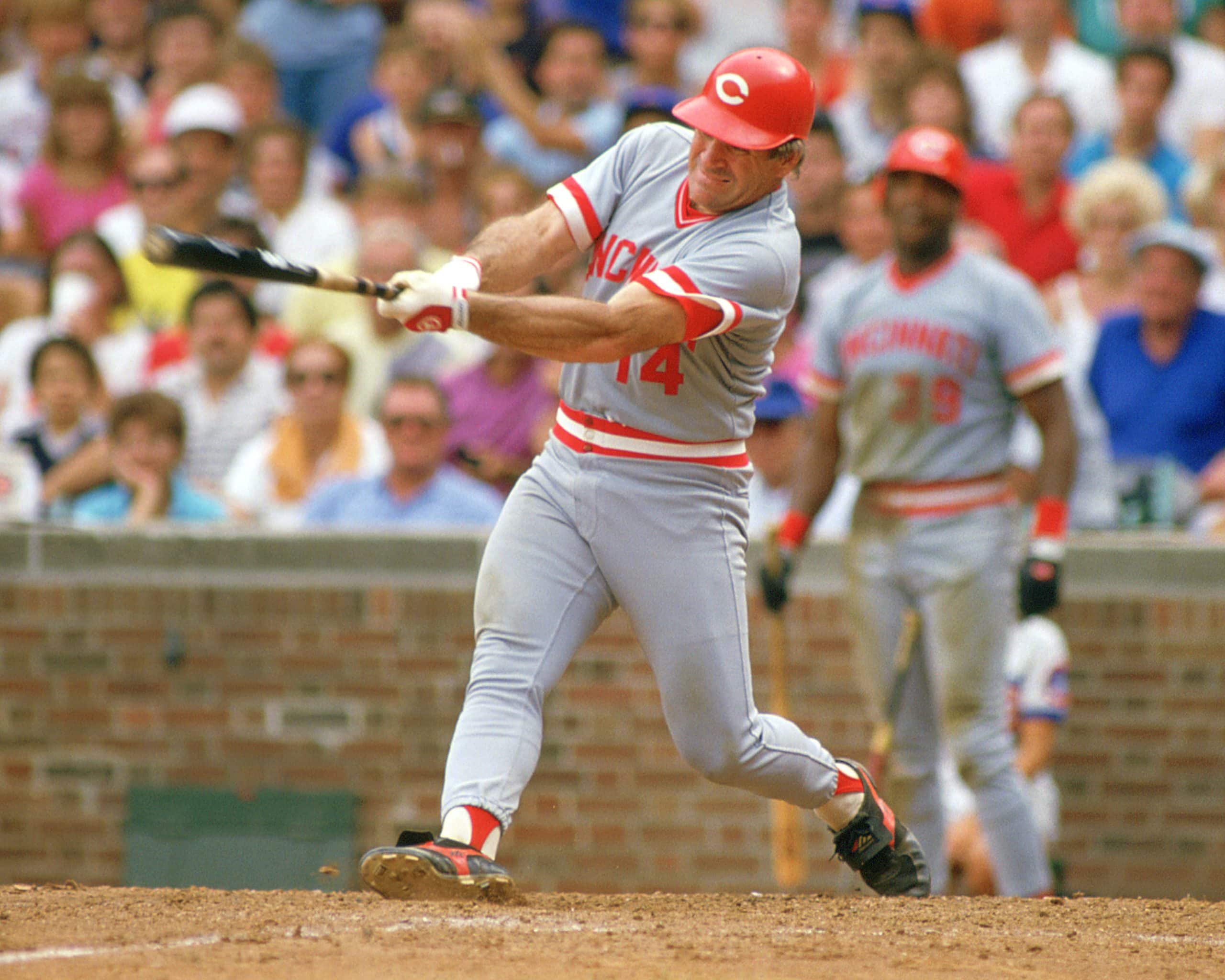 Pete Rose Reveals a Clete Boyer Wink Helped Secure His 2nd Batting Title: 'Don't Tell the Clemente Family'
Although he may not have needed it, Pete Rose got some late help to win his second straight batting title in 1969.
Pete Rose may not have needed the help, but he got it in the form of a win from former Atlanta Braves third baseman Clete Boyer.
In 1969, Rose, Major League Baseball's all-time leader in hits with 4,256, was looking for his second straight batting title. In '68, Rose led all hitters with a .335 batting average and finished second in the MVP voting. The next year, the batting title came down to the wire. Rose and the legendary Roberto Clemente battled it out until the final game.
Rose recently told a story about how Boyer's wink from third base helped him hold off Clemente to win his second consecutive hitting title.
Pete Rose has the stats, but he was a winner on the baseball field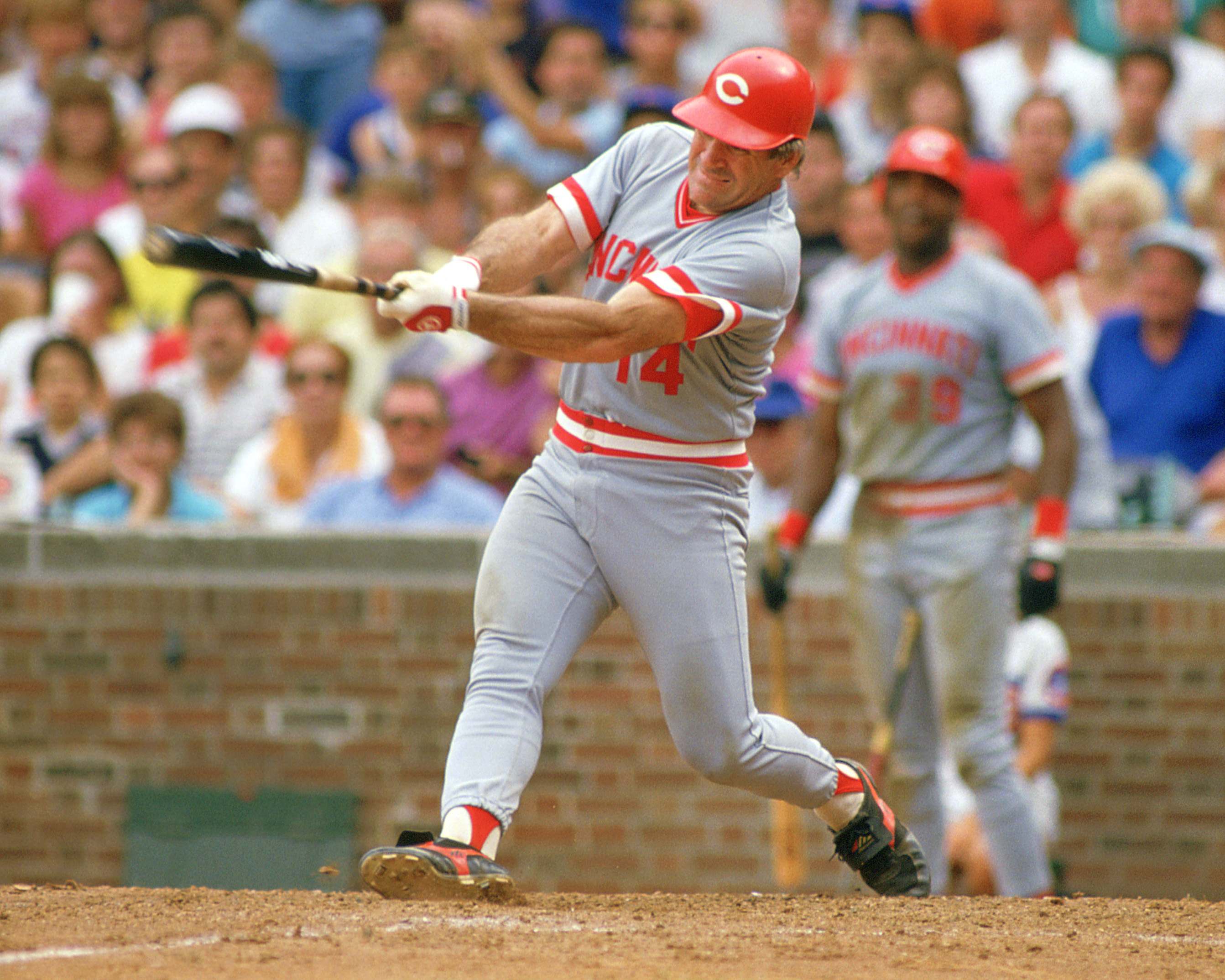 Rose is a human record book. Despite playing his last game in 1986, Rose still owns several baseball records. As great as his statistics are, what impresses him most is how many times he won.
"I have 26, 27 major league records," Rose said on the Talking to Titans podcast in January. "My best record, think about this, my best record is I played in 1,972 winning games. That's 254 more than the guy who's second, Carl Yastrzemski. That's why we played back in those days — to win."
Rose won quite a bit.
He's a three-time World Series champion to go along with many individual awards. Rose is a 17-time All-Star, an MVP, a three-time batting champ, and a two-time Gold Glove winner.
Hard work and a lot of hustle helped Rose get those accolades. That's something lost in today's game.
"My style of play don't make a dent on the guys today," he said. "They're not worried about getting to first and getting to third and getting home. All they're worried about, and God bless them, but all they're worried about is how many home runs they can it and how much money they can make."
Rose recently said a wink from Boyer helped him in his quest for a second straight batting title
During a September interview with Rick Manarino of WWDBTV.com, Rose spoke winning about his second batting title that came down to the last game. Clemente was the lone player who could catch Rose, and it nearly happened.
"In '69, I'm going for my second batting title in a row," he said. "We're playing in Atlanta, playing against the Braves. Clemente is playing against someone in Pittsburgh.
"The only way I can lose the batting title is if I go 0-for-4 and Clemente goes 4-for-4. Here we are, I'm 0-for-3, and he's 3-for-3. Clete Boyer's playing third base for the Atlanta Braves. I walk up to bat for the fourth time, and I look down at third base. Clete's down there, and he does this (makes an exaggerated wink sign).
"He gives me a double wink. Now, I've never had a guy wink at me before. I look at him, and he's four feet behind the bag. So I drop down a bunt, and I win the batting title.
"Don't tell the Clemente family that, though. He did make an out, so he was 3-for-4."
Rose finished the year hitting .348, collecting 218 hits in 156 games. Four years later, Rose won the batting crown once again, hitting .338 in 1973. That season, he had a career-high 230 hits and won his only MVP.
In the end, it was the way Rose played the game that set him apart. There were great hitters in the game, but none were as talented and went all out like Rose did night in and night out.
He credited his father for that. It happened when Rose went away from home for the first time to pursue his pro career.
"I remember, my dad used to write me a letter every week," he said during the Talking to Titans podcast. "At the end of the letter, he would always put 'keep hustling.' That was his signature — keep hustling.
"That's why I run to first on a walk. That's why I slid headfirst."