Petr Yan Learned How to Fight in the Streets of Russia as a Child
Every UFC fighter has a unique story to tell about how they made it to the octagon. Some fall in love with boxing or MMA and rise up the ranks. Some learn to love fighting after flaming out in other sports. But for bantamweight Petr Yan, he was born with a love of fighting. Yan's unique passion got him in trouble as a child in Russia. He would constantly start fights at his school and in the streets of his hometown, but he eventually turned his dangerous hobby into a prolific UFC career.
Petr Yan was a problem child who constantly got in fights in the streets and at school
Petr Yan is one of the best bantamweight fighters in the world today, but he started fighting recreationally when he was in sixth grade.
Growing up in Dudinka, Krasnoyarsk Krai in Russia, Yan frequently got in trouble for fighting. He would pick fights with fellow students at his school and even random strangers on the streets of his hometown. Yan had such a big fighting problem that his family sought to find a healthy outlet for him to deal with his rage.
Yan's family eventually allowed him to start training in taekwondo. He enjoyed the sport for a while, but he always wanted more. Yan's older brother was a boxer, so Yan followed in his footsteps. After eight years in the sport, Yan was a master of both boing and taekwondo.
The lethal combination eventually led him to find a home in the UFC.
Petr Yan went from fighting in the streets as a child to the No. 3 bantamweight in the UFC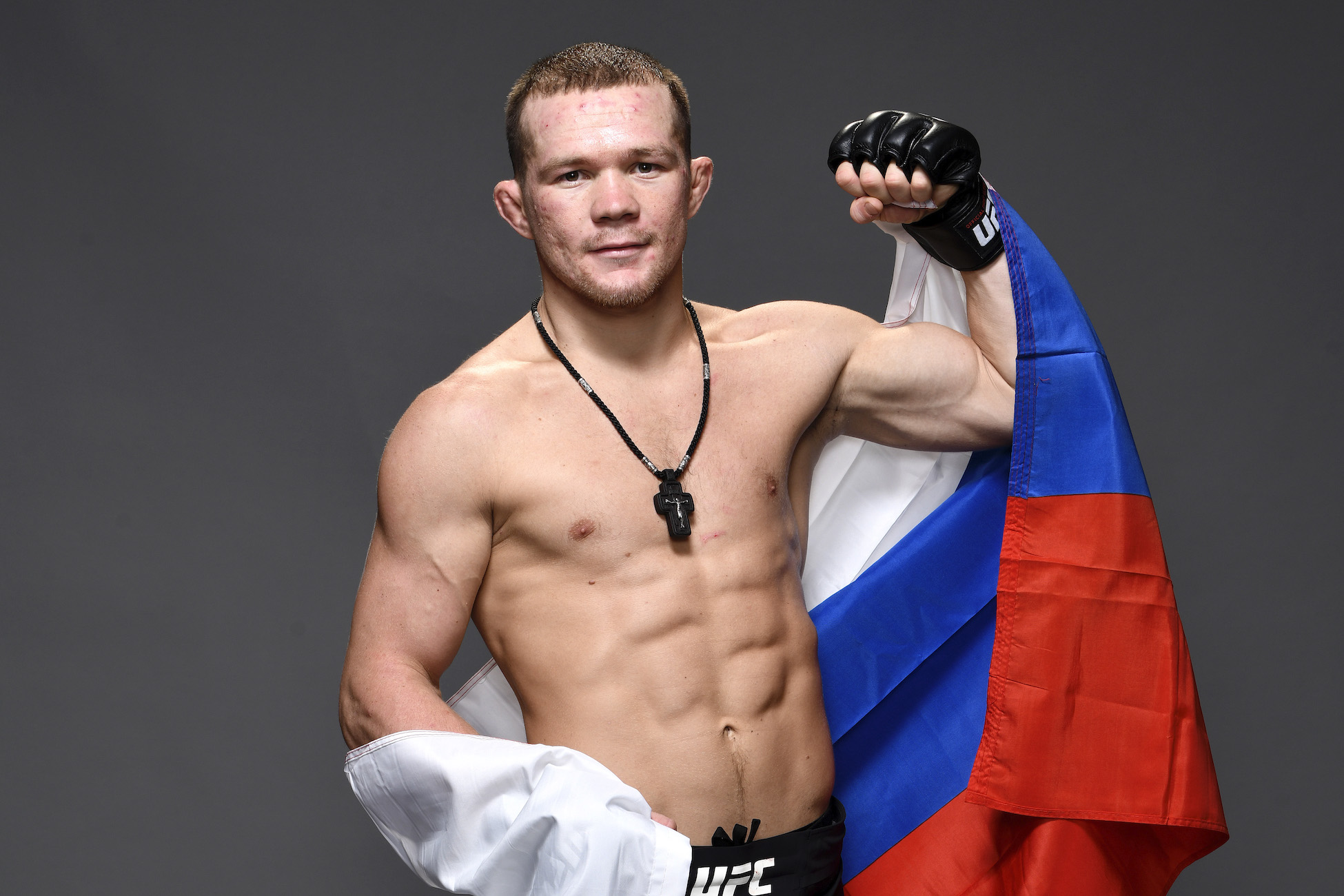 For years, Yan competed as a boxer and mixed martial artist in Russia. He dominated the Absolute Championship Berkut in Russia and became the bantamweight division champion in 2017.
Yan defended his belt with another title win later that year, and he caught the UFC's attention in the process. He signed with the UFC in 2018 and has been rising the ranks in the bantamweight division ever since.
After a 14-1 start to his UFC career, Yan ascended to the No. 3 ranked fighter in the division. On Saturday, he gets his first chance at a title.
Yan can become the bantamweight champion with a win against Jose Aldo at UFC 251
Yan was labeled a promising up-and-comer in the bantamweight division for the past two years, but he's finally getting his shot to prove he's an elite fighter in the division. On Saturday night, Yan will face off against Jose Aldo for the bantamweight title belt at UFC 251.
Vegas thinks Yan is likely to lift the belt on Saturday night, as he stands as a -240 favorite in the bout. Aldo comes in as a +192 underdog. UFC fans might be surprised to see those odds considering Aldo has a massive experience advantage, but that shows just how talented Yan is.
Yan has the chance to go from a recreational street fighter in Russia to a bantamweight champion of the world Saturday. His unique childhood hobby gave him a head start to become one of the most feared fighters in the entire UFC today.