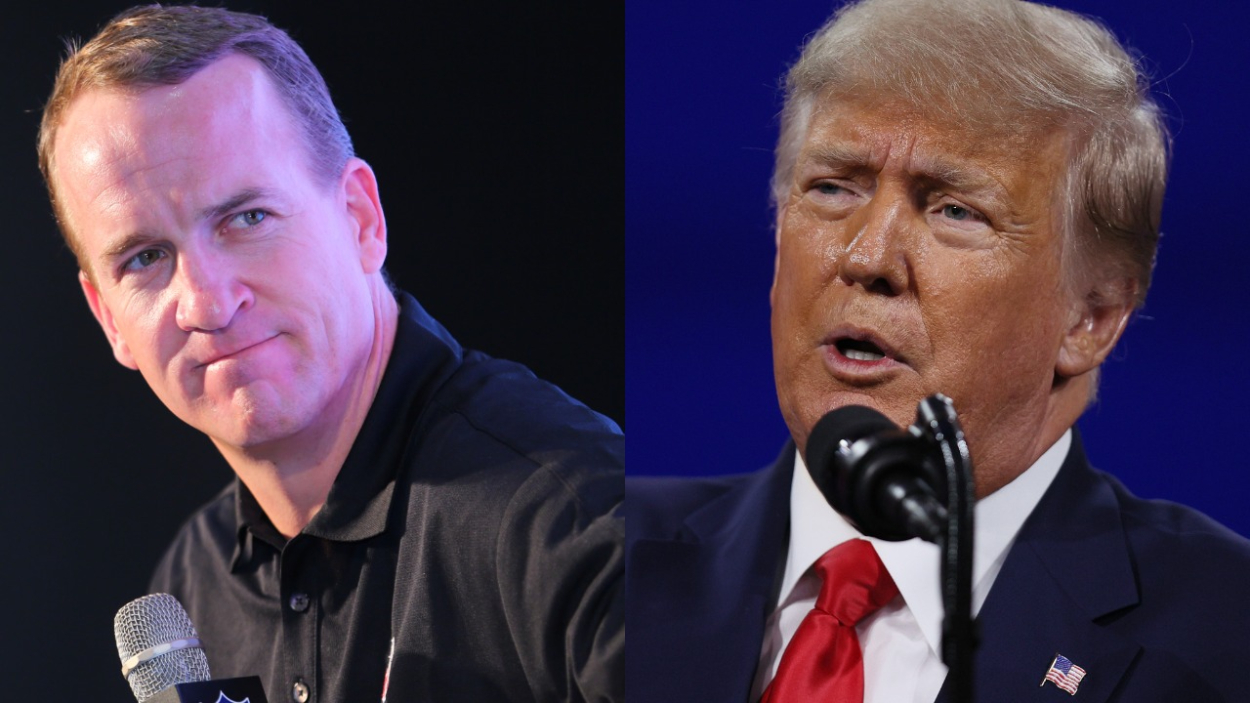 Peyton Manning Had Many Star Teammates but Once Played on the Same Team as Donald Trump: 'I Had a Lot of People Tell Me Not to Do It'
During his NFL career, Peyton Manning had many star teammates on the Indianapolis Colts and Denver Broncos. His most famous teammate, though, has probably been former U.S. President Donald Trump, as Manning teamed up with him despite people telling him not to do it.
Peyton Manning had a plethora of superstar teammates on the Indianapolis Colts and Denver Broncos. However, he may have played with his most famous — and controversial — teammate of all-time after retiring from football. That's because Peyton Manning once golfed on the same team as former U.S. President Donald Trump, despite "a lot of people" telling him "not to do it."
Peyton Manning went golfing with Donald Trump
In 2017, Peyton Manning appeared on Jimmy Kimmel Live! and he discussed how he had just golfed with former U.S. President Donald Trump the month beforehand. Manning had been in Washington D.C. to receive the Lincoln Medal from Ford's Theatre, and Trump was going to be at the banquet, so he invited Manning to play.
"I gotta tell you, Jimmy, I had a lot of people tell me not to do it," Manning said to Jimmy Kimmel.
When Kimmel asked who told him not to, Manning jokingly responded by saying, "You did."
Manning then explained that he would have done it no matter who the president was at the time.
"I heard Arnold Palmer say one time, 'if the president of the United States ever asks you to play golf, you do it; it's a no-brainer,' and it was a fantastic experience," Manning said. "Rode in the motorcade over there, and I've never felt safer playing golf. We had 30 golf carts behind us. … It was just the experience of playing with the office that was pretty cool to me. I think it would have been almost unAmerican to have said no."
Not only did Manning play golf with the former president, though, but he also played on his same team. So, what was it like to golf with Donald Trump?
What was it like to golf with former President Donald Trump?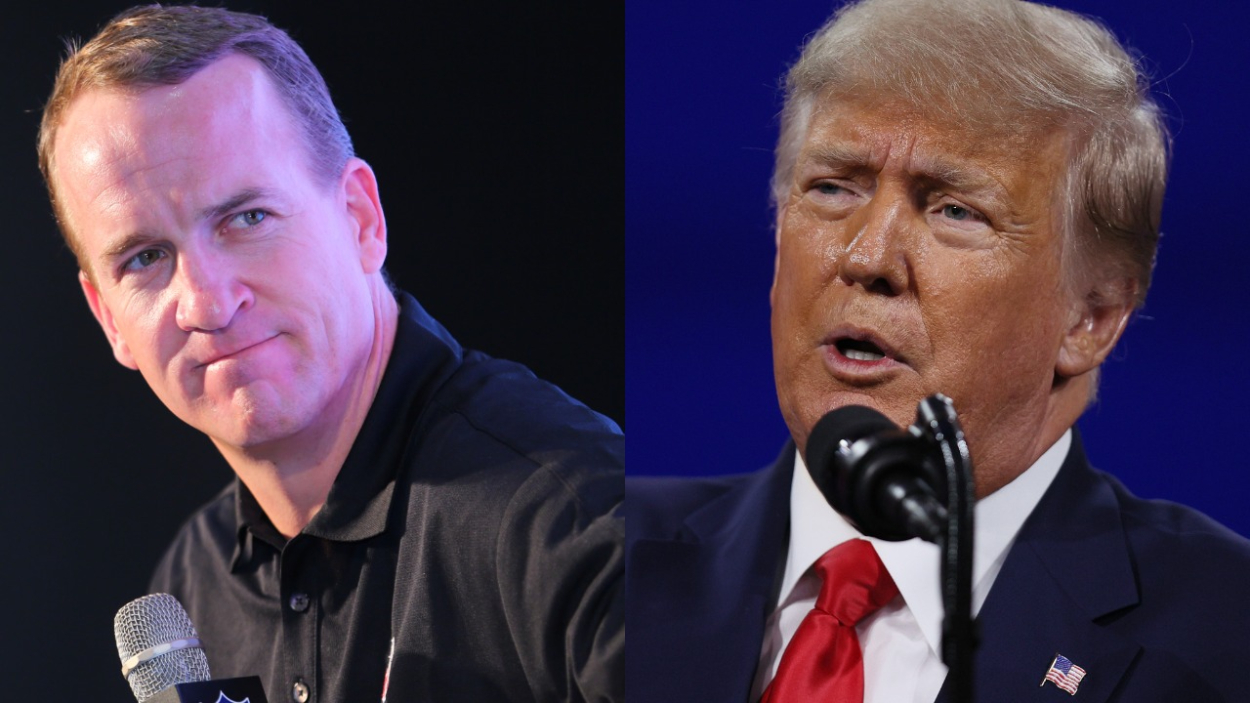 During that same appearance, Kimmel asked Manning if Trump cheated, and Manning said no; he "counted his strokes."
"I think I would have (called him out)," Manning said. "He played it honest. He gives a lot of putts now; he will give you a lot of putts, but he expects those to be reciprocated."
So, since they were on the same team, did Manning and Trump win?
"We did win, and it was a big victory," Manning said. "It was a big victory. I felt the pressure. I wanted to do my job to help us win. So, it worked out."
Well, at least they won. Although Trump may have been the most famous teammate Peyton Manning has ever had, he wasn't the first superstar to play on the same team as Manning.
Peyton Manning played with several stars on the Indianapolis Colts and Denver Broncos
Peyton Manning went to 14 Pro Bowls, won five NFL MVPs awards, and played in four Super Bowls (winning two of them) during his NFL career with the Indianapolis Colts and Denver Broncos. He ultimately had all of that success because of the star players he played with on those teams.
With the Colts, Peyton Manning was a part of some of the most prolific offenses of all-time. In fact, former Colts wide receiver Marvin Harrison and former Colts running back Edgerrin James are in the Pro Football Hall of Fame with Manning. Reggie Wayne, who is also a future Hall of Famer, played with Manning on the Colts as well. With the Denver Broncos, the best player Manning probably played with was Von Miller, who has been to eight Pro Bowls and won Super Bowl MVP when he, Manning, and the Broncos won the Super Bowl during the 2015 season.
So, Manning — who is third all-time in both passing yards and passing touchdowns — almost always found ways to win while playing with the guys mentioned above. He also found a way to win with former President Donald Trump, and even later defeated Phil Mickelson and Tom Brady in golf with another famous teammate, Tiger Woods, in The Match. Apparently, Peyton Manning just knows how to win.
Stats courtesy of Pro Football Reference