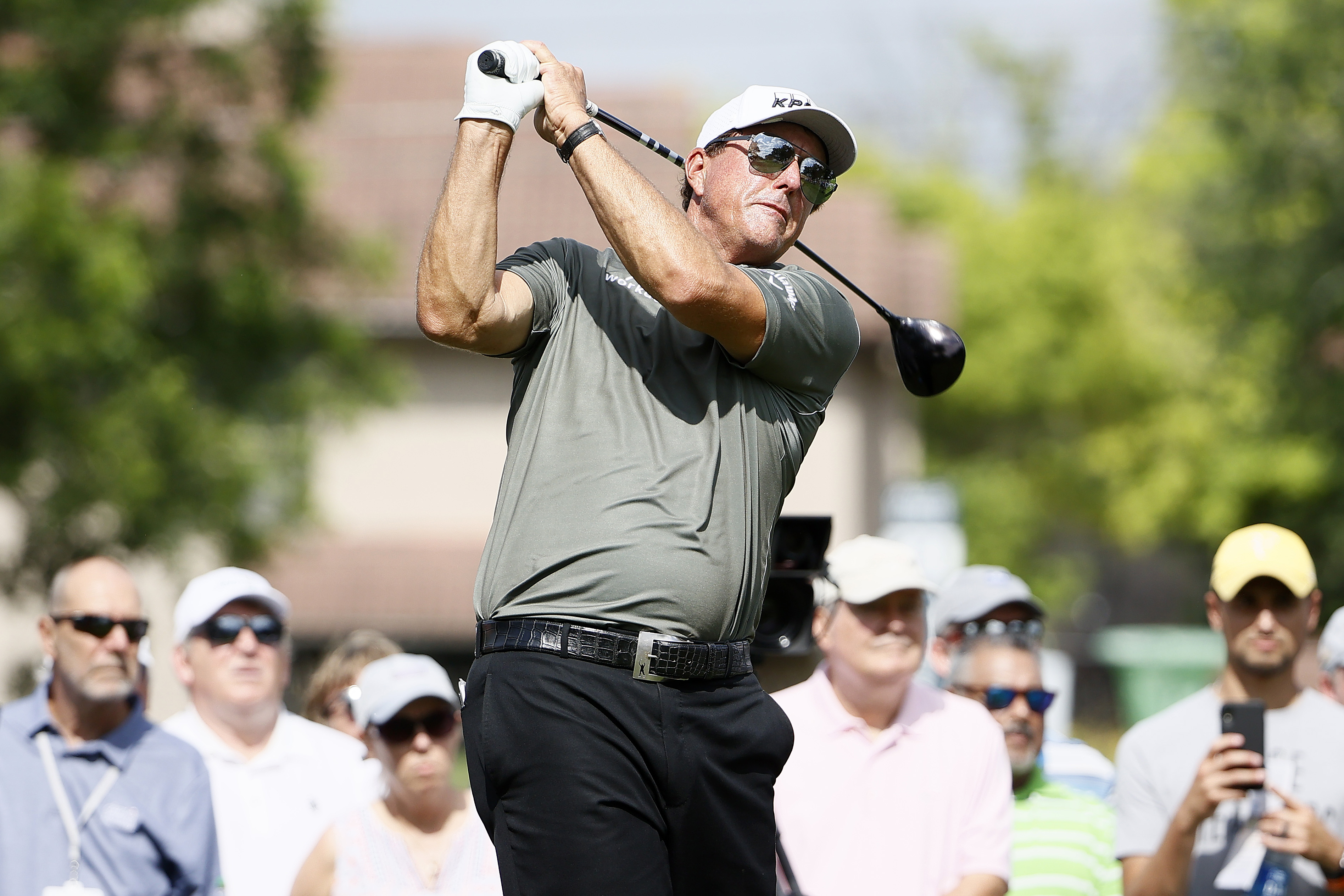 Phil Mickelson Made History and Now Has Roy Jones Jr. Itching to Get Back in the Ring
Phil Mickelson's PGA Championship win has Roy Jones Jr. itching to get back into the boxing ring.
There was a lot of inspiring going on when Phil Mickelson recently made history at the PGA Championship. After Lefty became the oldest golfer to win a major, he was inspired by Tom Brady, who just won his seventh Super Bowl at age 43. Little did Mickelson know, he did some inspiring himself. Former boxing champ Roy Jones Jr. was so motivated by the victory that he wants to get back into the ring.
Phil Mickelson motivated by Tom Brady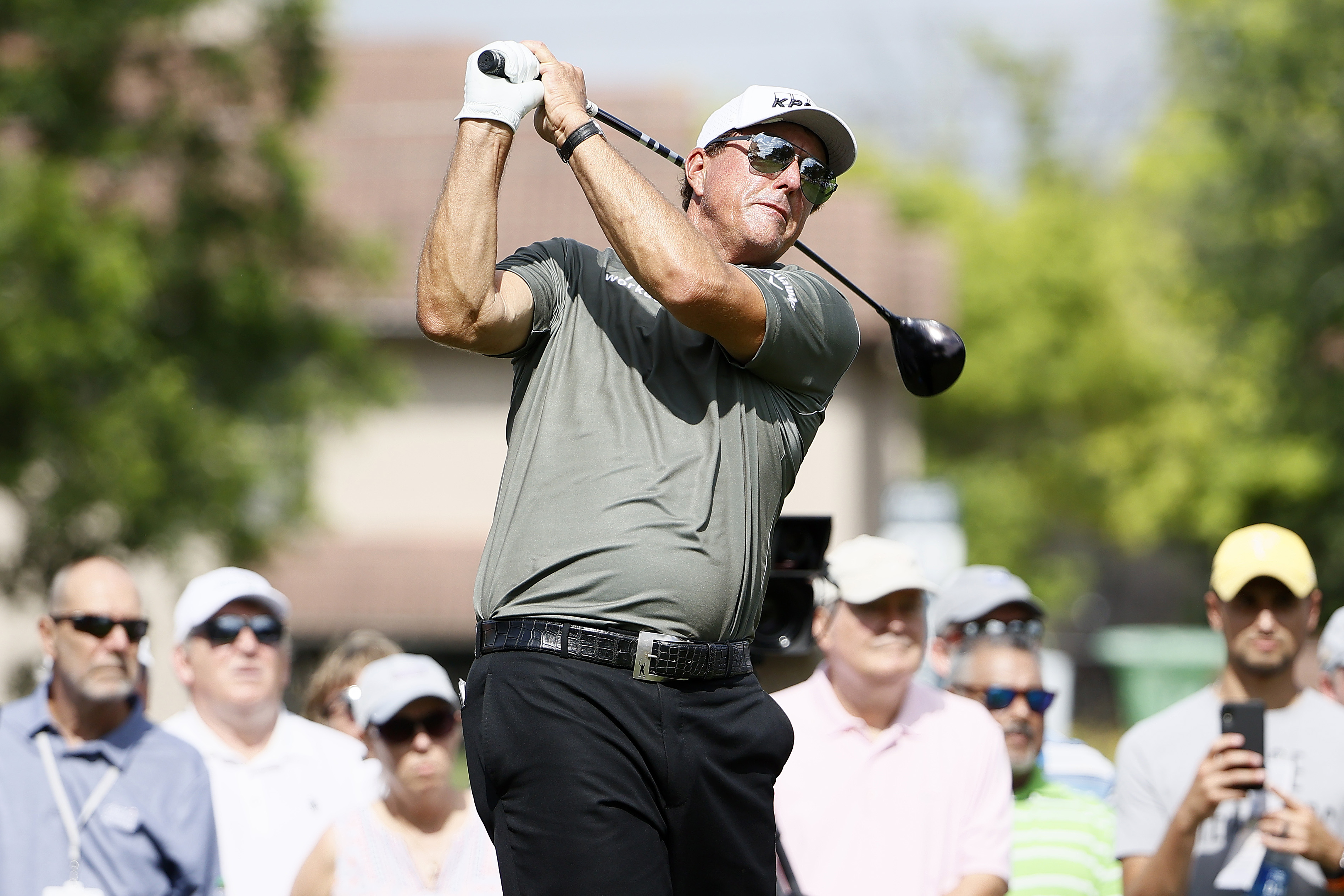 After Mickelson secured the PGA Championship and made history while doing so, he brought up Brady, his partner last year in "The Match." He and Brady teamed up to face Tiger Woods and Peyton Manning in a celebrity golf match. Brady and Mickelson lost.
"I'm very inspired by Tom Brady," he said after winning the major. "He is actually a big motivation because of how hard he works to be the best and to elongate his career. We have some unfinished business he and I. I want to partner with him again in a match, and win. Because we didn't win last time. We lost on the last hole. I want to do another match with him because spending time with him, it's inspiring, but I learn a lot."
Mickelson and Brady will get their chance for redemption. The two will pair up against Aaron Rodgers and Bryson DeChambeau at The Reserve at Moonlight Basin in Big Sky, Montana on July 6.
Phil Mickelson pulled off the unthinkable at the PGA Championship
It wasn't easy for Mickelson, but he pulled it off. He had four-time major winner Brooks Koepka breathing down his neck in the final round. Koepka had already twice won the PGA Championship. Mickelson was ranked 115th in the world when the tournament began. He hadn't had a top-10 finish in a major since the 2016 Open Championship.
Lefty was able to pull it off. He believed in himself even though the odds were clearly stacked against him.
"I mean this is just an incredible feeling because I just believed it was possible, but yet everything was saying it wasn't," Mickelson said, according to The Athletic. "And I hope that others find that inspiration. It might take a little extra work, a little harder effort to maintain physically, or maintain the skills, but gosh, is it worth it in the end."
He said it was an experience he had never felt before in his legendary golf career. "I don't think I've ever had an experience like that, so thank you for that," Mickelson said to the fans. "Slightly unnerving but exceptionally awesome, so thank you."
Jones Jr. ready for another comeback after watching Mickelson
Jones Jr. was back in the spotlight in November when he returned to the boxing ring for an exhibition bout with Mike Tyson. The fight was a draw, but got Jones Jr. back in competitive mode. It sounds like Mickelson's victory also got the boxer ready to go.
Jones Jr. is 52. One might figure getting back into the ring with someone like Tyson would have quenched that competitive thirst. Instead, watching Mickelson climb to the top of his sport at his age got Jones Jr. eager to get going again.
"Phil Mickelson has me really inspired me," he said, according to Boxing Scene. 'What he did lit a fire back in me and I got right back in the gym. I said, if Phil can be the oldest to win a major then why can't you go get that cruiserweight title that has evaded you?" Jones said.