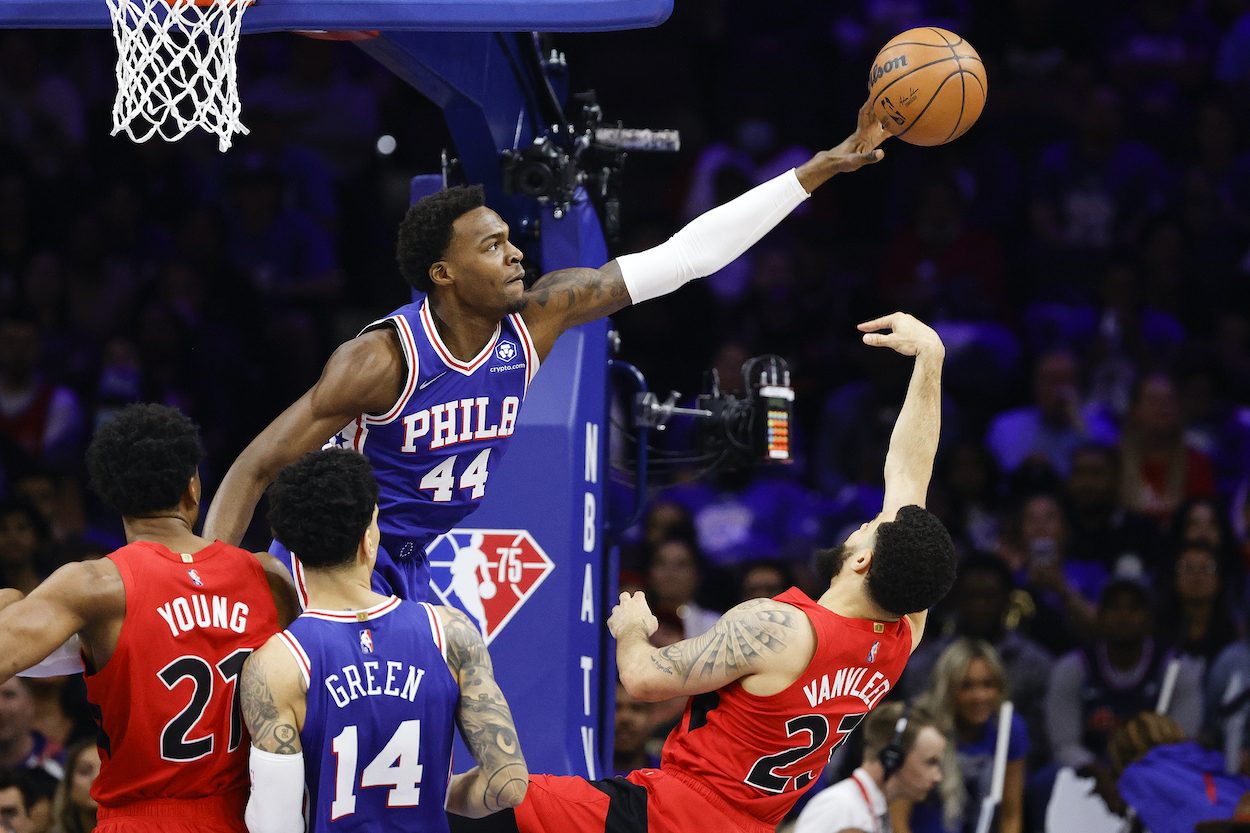 Philadelphia 76ers: It's Time for Doc Rivers to Grant Philly Fans Their Long-Awaited Wish
Doc Rivers is finally coming around to Philadelphia fan-favorite Paul Reed as the 76ers' backup center.
Not many casual NBA fans have ever heard the name Paul Reed. He's a late second-round pick who's only started two games for the Philadelphia 76ers in two years and averages 3.1 points per game, so he's not exactly a household name.
But in Philly, he's a cult hero.
Fans have been begging head coach Doc Rivers all season to give BBall Paul more minutes off the bench. Rivers refused for much of the 82-game schedule, opting for washed-up veterans DeAndre Jordan and Paul Millsap down the stretch, but he seems to be coming around to Reed as the backup center just in time for a playoff run.
Doc Rivers has never been sold on Paul Reed
On the surface, Reed seems like the perfect backup center behind Joel Embiid.
He's a bit undersized at 6-foot-9 and 210 pounds, sure, but he rebounds well for his size, can catch and finish lobs in the halfcourt and in transition, and is an excellent defender. Reed hasn't had much of an opportunity to prove all of that, though, as he averages just 7.9 minutes per game off the bench and racked up dozens of DNPs this season.
But if you look at his per 36 statistics, you'd think he's an All-Star.
Reed is averaging 13.8 points, 11 rebounds, 3.9 steals, and 1.7 blocks per 36 minutes. He's averaging more offensive rebounds and blocks per 36 than Embiid this season, and he leads the 76ers in steals per 36 by a wide margin. Reed's unrelenting motor makes him an unstoppable offensive rebounder and a pest on defense. It also leaves him susceptible to a whole lot of fouls.
Reed racks up 6.8 personal fouls per 36 minutes, which is the second-highest mark in the NBA among players who have appeared in at least 30 games this year. That, combined with his underwhelming size, has been the main reason why Rivers doesn't trust him in Philly's backup center role.
After Reed exploded for a career-high 25 points in 21 minutes in the Sixers' regular-season finale, Rivers admitted he was "phenomenal." But he didn't stop there.
"We're not gonna go on a Paul Reed victory tour, so don't start," Rivers said while rudely cutting off a reporter. "We're trying to win a world championship, man."
Rivers said he will use Reed when the opposing team goes small, but Jordan will still be the backup center when there's a big man on the court. If Jordan plays at all in the playoffs, though (and he will), Rivers might cost the 76ers the world championship he claims to be after.
Time for Rivers to grant Philly fans their long-awaited wish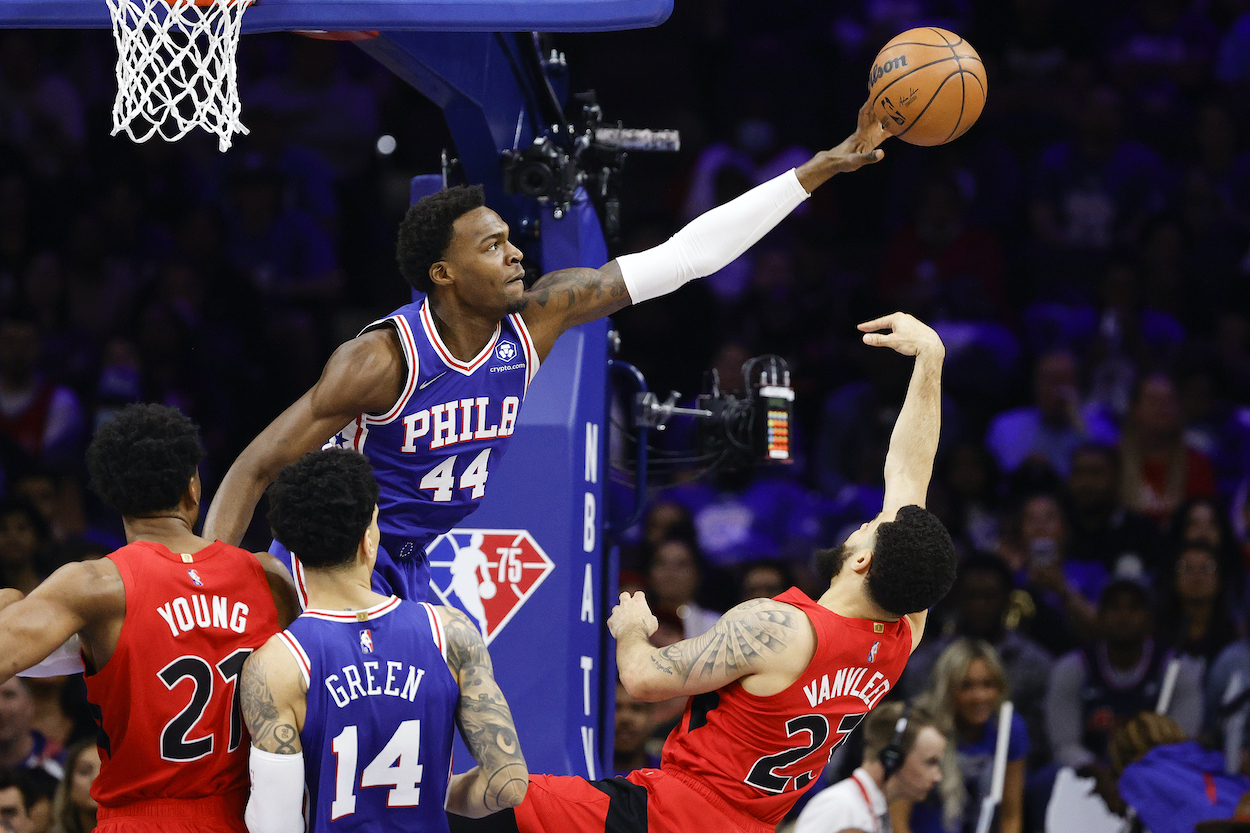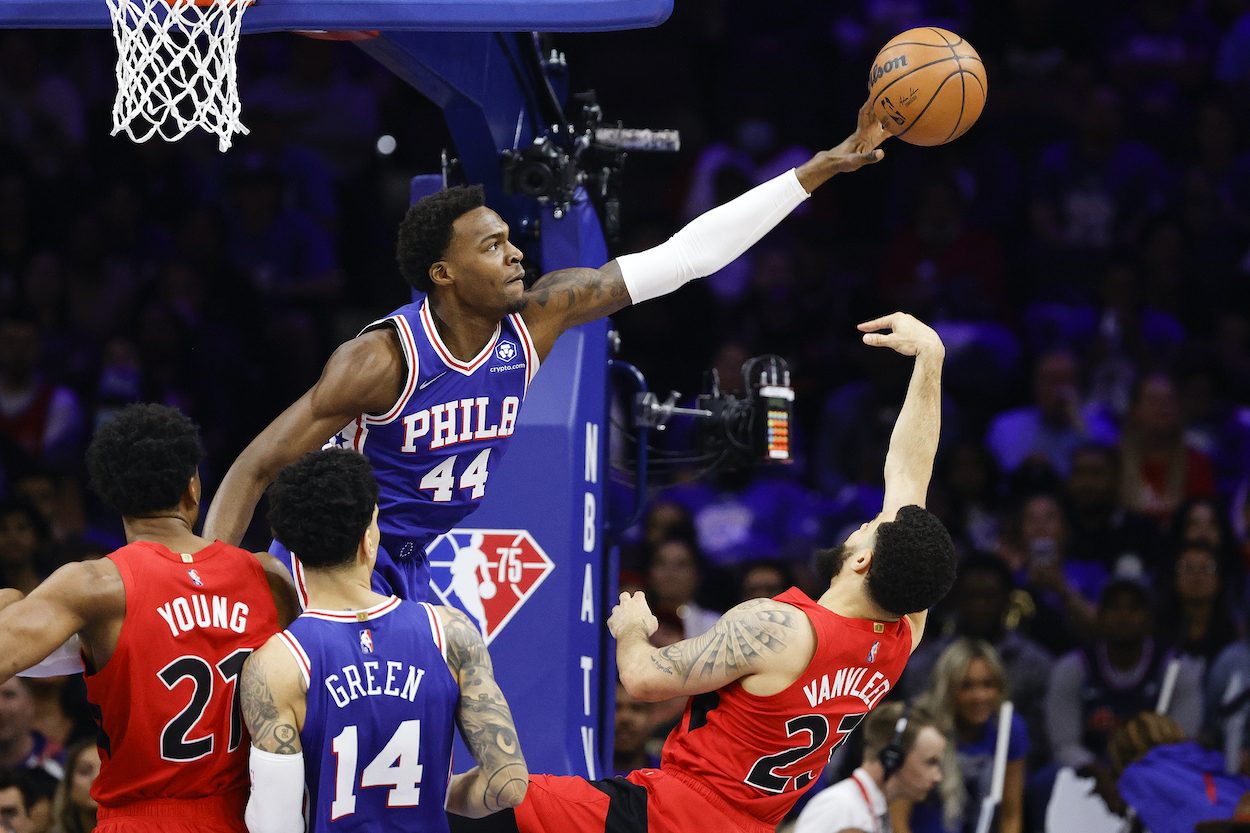 The 76ers have lost playoff games and even full series solely because of disastrous non-Embiid minutes. Throughout Embiid's career, the team has gotten crushed in the postseason whenever he goes to the bench.
Remember the Kawhi Leonard circus shot in Game 7 that knocked the Sixers out of the playoffs in 2019? Philly actually outscored Toronto by 10 points in Embiid's 45 minutes on the court that day. In the three minutes he was off the court, the 76ers were outscored by 12.
Philadelphia can't afford to relive that again this year.
That's why all eyes will be on Rivers this postseason when Embiid needs a rest and the first center comes off the bench. In Game 1 against the Toronto Raptors, that center was Reed.
As the one and only center off the pine for Philadelphia, Reed played 10 valuable minutes in which he scored three points, grabbed three rebounds, recorded a steal, and blocked a shot. But most importantly, the Sixers outscored the Raptors by four in Reed's 10 minutes.
They won by 20.
Big lineup, small lineup, it doesn't matter. If Rivers goes back to Jordan as the backup center, the 76ers are going to get demolished in the non-Embiid minutes. We've seen it cost them a potential championship run before. It can very easily happen again in 2022.
Sixers fans are hoping and praying that Rivers has seen the BBall Paul light, but Game 1 could've been an elaborate tease made to torture the 2-1-5. Embiid and James Harden are obviously the most important factors in a lengthy playoff run, but Philly's title chances may ultimately come down to how Rivers handles the backup center minutes.
What could possibly go wrong?
All stats courtesy of Basketball Reference.
Like Sportscasting on Facebook. Follow us on Twitter @sportscasting19.