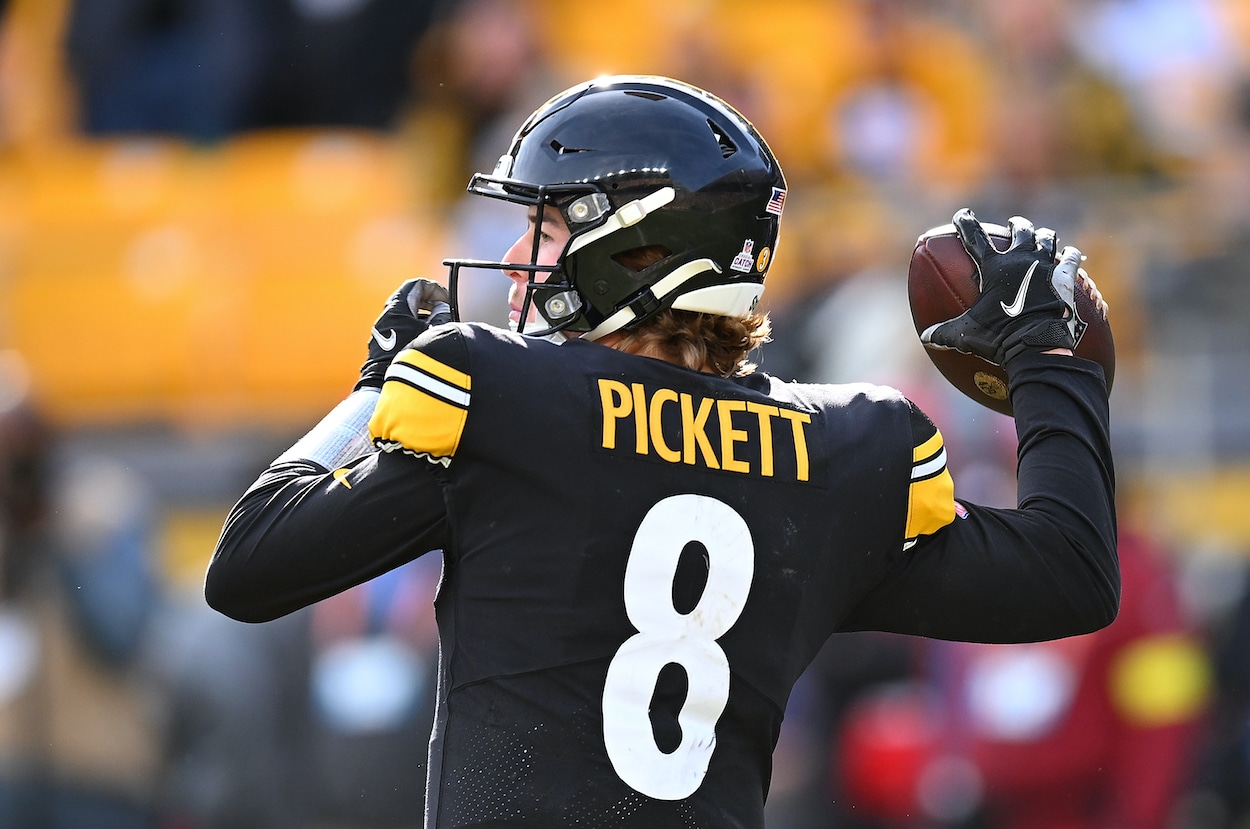 Why Does Pittsburgh Steelers QB Kenny Pickett Wear 2 Gloves?
Kenny Pickett is one of the few NFL QBs who wears two gloves on the field.
Not many NFL quarterbacks wear even one glove when they're on the field. It's the only position in football in which you don't see gloves worn by 99% of the players.
But that 1% still exists, and Pittsburgh Steelers QB Kenny Pickett is a proud member.
Not only does Pickett wear a glove on his left hand, but he also wears a glove on his throwing hand every time he suits up dating back to his college days at Pittsburgh. Heading into the first start of his NFL career, why does Pickett wear two gloves when he's on the field?
Kenny Pickett to make first NFL start for the Steelers in Week 5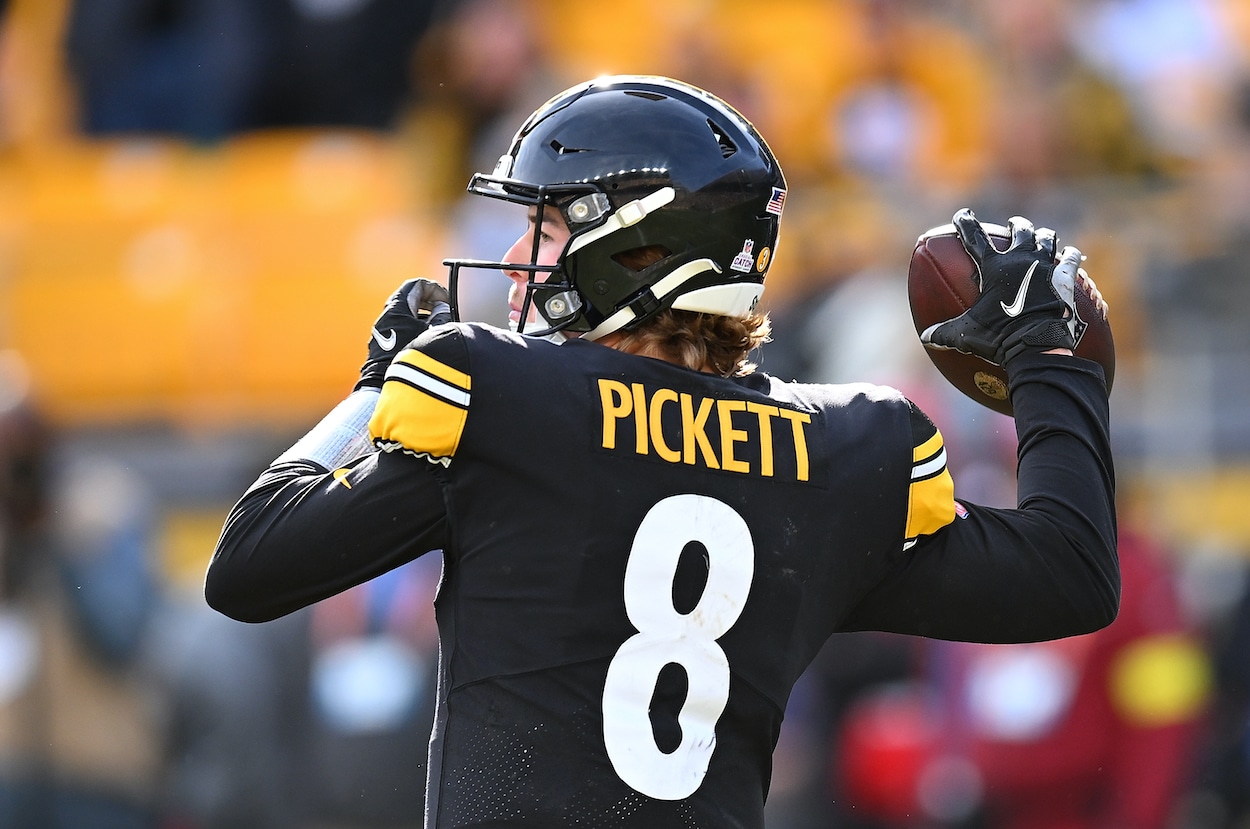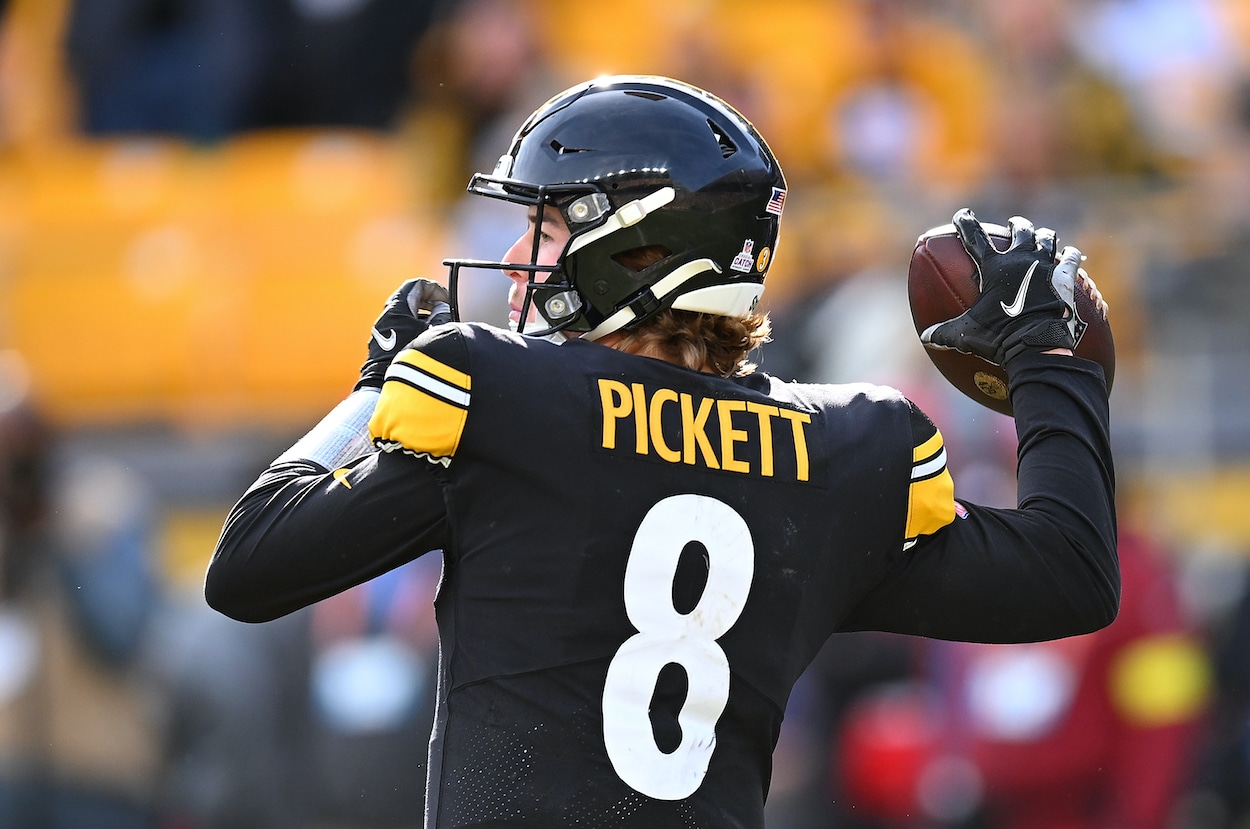 It's finally Kenny two gloves time in Pittsburgh.
After Mitchell Trubisky started the first four games of the season, Steelers head coach Mike Tomlin made the switch to Pickett in the middle of their Week 4 game against the New York Jets. It was an up-and-down debut for the talented rookie, as he completed 10 of his 13 passes for 120 yards, rushed for 15 yards and two touchdowns, but threw three interceptions in the 24-20 loss.
Tomlin liked what he saw from Pickett in his debut, so the head coach announced his rookie QB will be making his first NFL start in Week 5 against the Buffalo Bills. It will be a tall task for the 24-year-old against one of the best defenses in the NFL, but his performance should go a long way in determining if he can lock down the starting job for the rest of the season.
Why does Kenny Pickett wear two gloves?
You might notice something different about Pickett when he makes his first NFL start this Sunday. At a position in which a minuscule number of players wear even one glove, Pickett actually wears two. But, why?
He explained a few months ago during an appearance on The Pat McAfee Show.
"I did it once my sophomore year, but really after that North Carolina game you called, I stuck with it after that game," Pickett told McAfee. "After that game, I kind of stuck with it. Coach (Mark) Whipple was like, 'You know, it doesn't have to be cold to rock the gloves.' So I've worn them since then on out. …  It's just kind of something that I enjoy and I just feel more comfortable with it."
Many assumed Pickett started wearing gloves to grip the ball better with his below-average hand size, but he claims it's strictly about comfort.
Like Sportscasting on Facebook. Follow us on Twitter @sportscasting19.