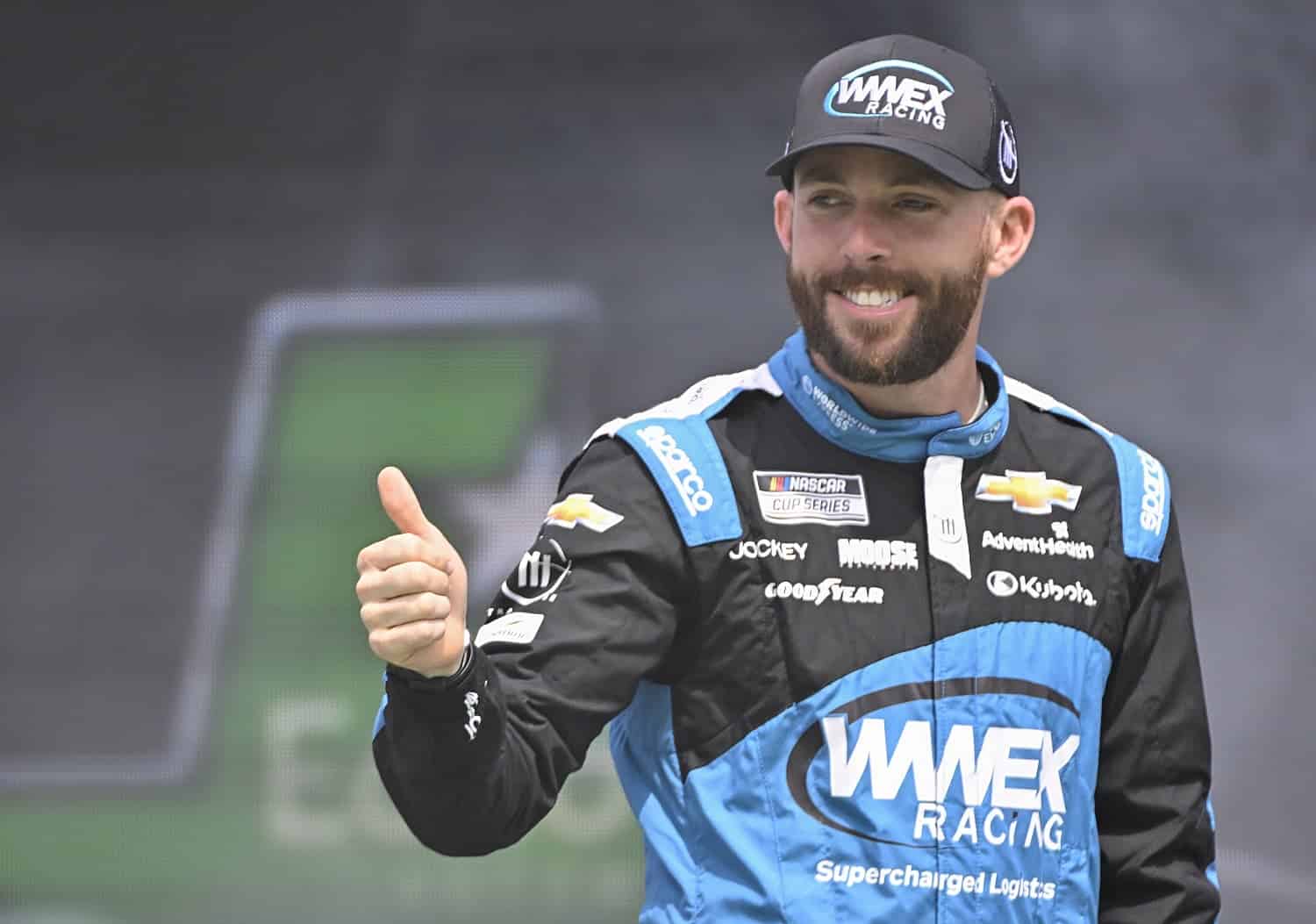 Props to Ross Chastain for Not Overreacting to Kyle Busch's Comment
Ross Chastain steered clear of escalating his feud with Kyle Busch after being asked a question lacking important context.
Ross Chastain is usually hip-deep in drama and doesn't need more jousting on or off the track. Kyle Busch may or may not – probably not, actually – have been trying to stir something up with one of his least favorite NASCAR drivers, but Chastain didn't care much.
And that's good, because the way one of Busch's comments reached the Trackhouse Racing driver was questionable. Hopefully, Busch found his fellow Cup Series driver before leaving Richmond Raceway on Saturday and made sure all was good– or at least as good as could be for two guys who generally wouldn't be able to agree on what day of the week it was if locked in a room together.
There's no love lost between Kyle Busch and Ross Chastain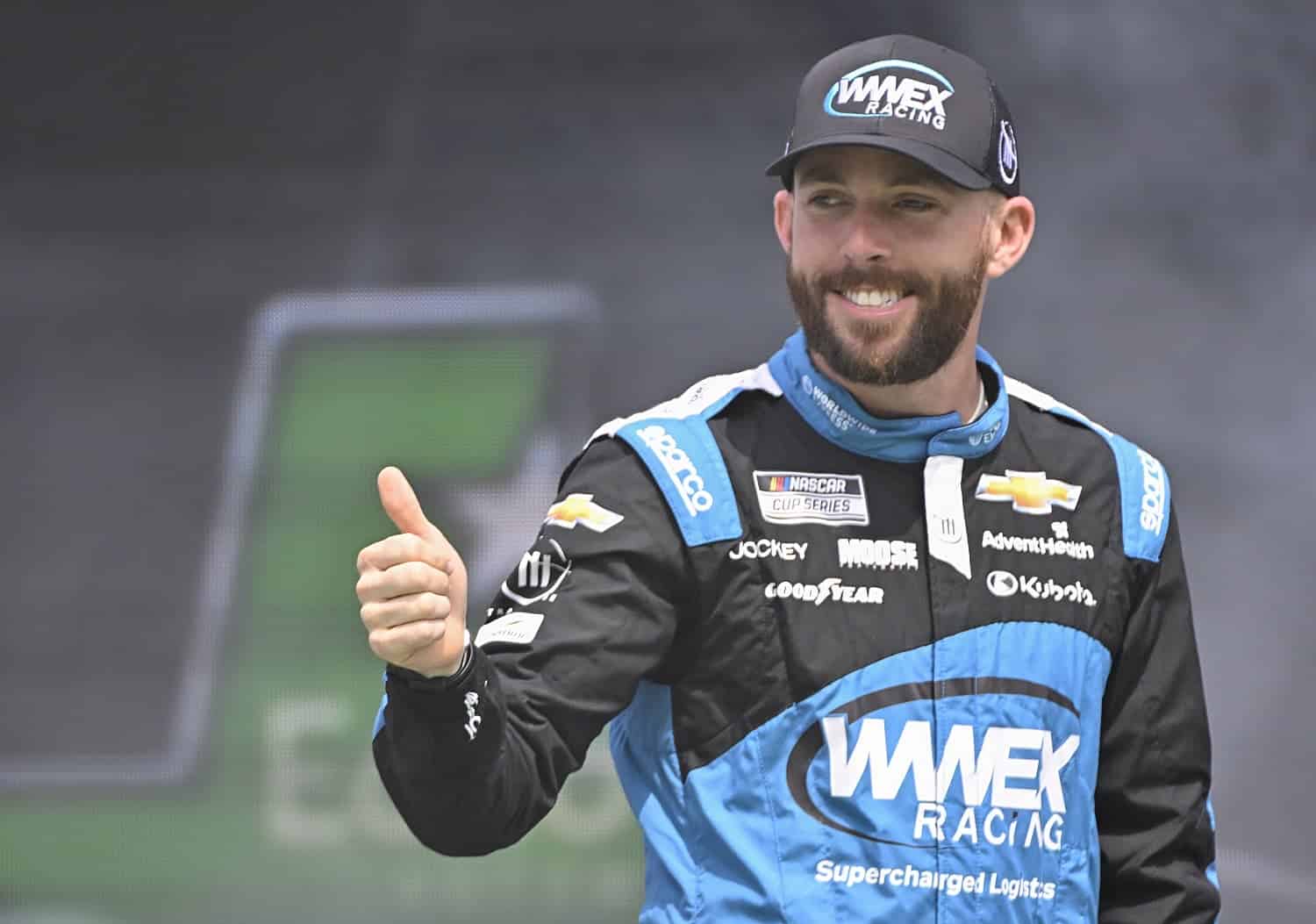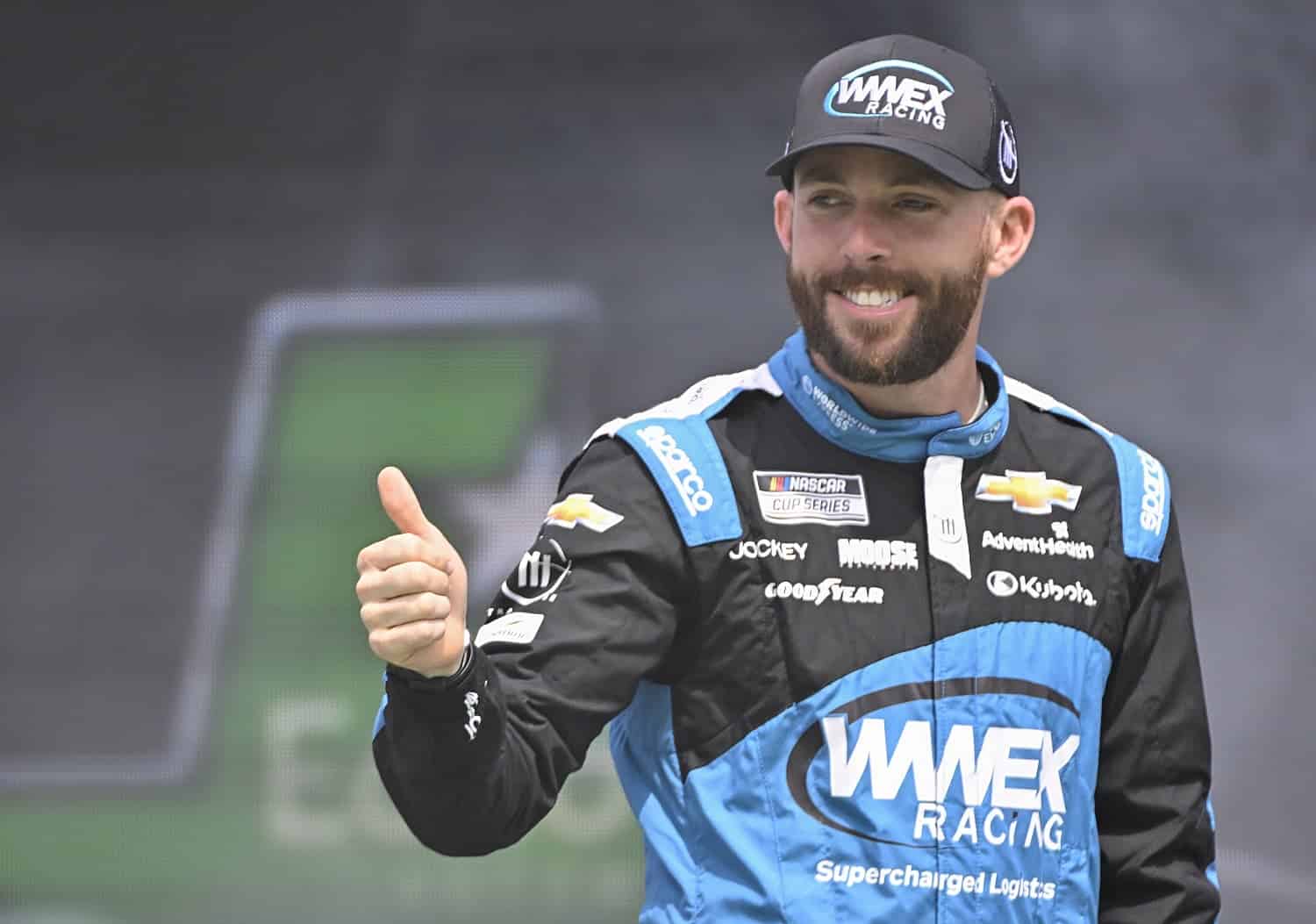 Asking Kyle Busch anything regarding Ross Chastain is going to draw a strong reaction from the driver of the No. 8 Chevy. Doing so at Richmond Raceway should be a surefire way for a reporter to fill the notebook with so much material that the subsequent story basically writes itself.
It was at Richmond last August that Busch, Chastain, and Ty Dillon were heading for a three-wide coming off a turn when Chastain came up the track slightly and bumped Busch as Dillon drove by cleanly on the inside. Busch went spinning, collecting Erik Jones and Martin Truex Jr.
While it's true Chastain strayed from his racing line, it looked as though he was trying to stay clear of Dillon on the inside. Busch had room to climb the track but arguably not enough time to react. Thus, it was another in a season-long series of incidents involving the No. 1 Chevy, and Busch reacted by coining a phrase we've occasionally heard since:
Kyle Busch chimed in on last week's Trackhouse Racing dust-up
Because he apparently doesn't have enough drama of his own, Kyle Busch was asked about how teammates work through disputes, a hot Cup Series topic in light of Daniel Suarez bumping Ross Chastain on the way to pit road last weekend, resulting in an exchange of words between the Trackhouse Racing drivers.
Busch started off fine by recalling how owners Rick Hendrick and Joe Gibbs got on top of the situations when he had issues with Jeff Gordon and Denny Hamlin, respectively.
"When I've had drivers at (Kyle Busch Motorsports truck team) that that don't get along or whatever, I talk to him individually and then I bring them together and I talk to them together and try to go over that stuff," he added.
Ross Chastain didn't overreact
Had Kyle Busch not said another word, Fox Sports reporter Bob Pockrass would have had decent material for whatever story he was working on. However, Busch expanded upon his initial remarks by saying the overtime incident at COTA that sparked everything began when "Chastain dove it in like anybody would and ran into the back of the guy who ran into the back of Suarez."
Then, Busch added a thought: "I think you can do a pretty good job of knowing where your stuff's at. Maybe he needs glasses. I don't know. I started wearing them this year. I see way better."
Little in that should represented a direct shot at Chastain. But when Pockrass sought a reaction, he neglected to preface the question to Chastain by pointing out Busch said his own experience is that glasses help. The only context Chastain had was that a fellow driver seemed to be criticizing him, and it didn't help that the reporter was giggling as he asked his question.
"I would recommend he come mention that to me personally," Chastain said. "(He) can say whatever he wants but he never says anything to me."
That was good work by Chastain. Having not heard Busch's actual remarks, he stood his ground without escalating. Had he erupted, the reporter would have had the story he seemed to want, and it would have been misleading.
Racing fans started taking issue with Pockrass by responding to his tweeted interview. Hopefully, Busch was able to find Chastain and assure him that this should have been a non-issue.
Got a question or observation about racing? Sportscasting's John Moriello does a mailbag column each Friday. Write to him at [email protected]