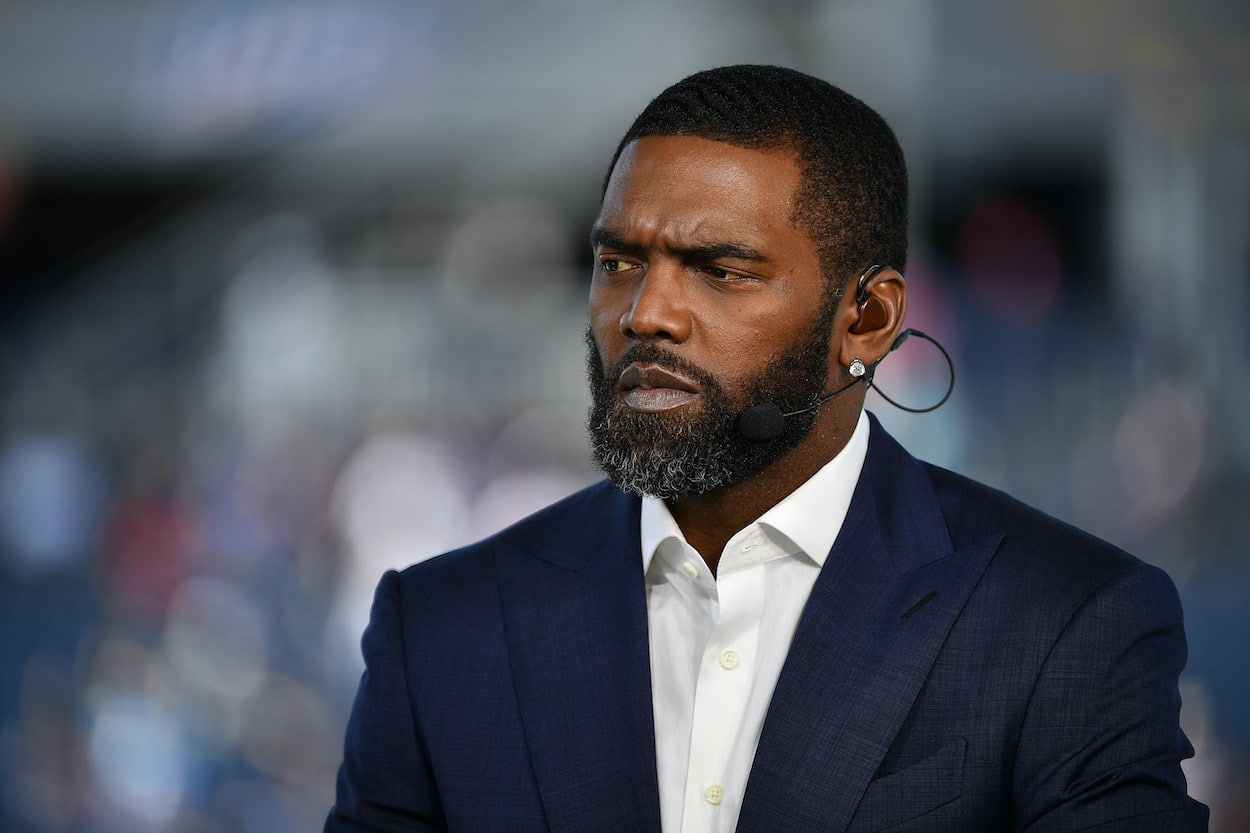 Randy Moss Out at ESPN 'Monday Night Countdown' in Favor of Former NFL QB RGIII
The Randy Moss era on ESPN's 'Monday Night Countdown' is over and former NFL QB Robert Griffin III (RGIII) is taking his place.
Hall of Fame NFL player Randy Moss has shared his pro football takes on ESPN's Monday Night Countdown since 2016. As the network moves into its next phase of Monday Night Football under the new broadcast rights deal, former NFL quarterback Robert Griffin III is replacing Moss on the primetime pregame show.  
RGIII replacing Randy Moss on 'Monday Night Countdown'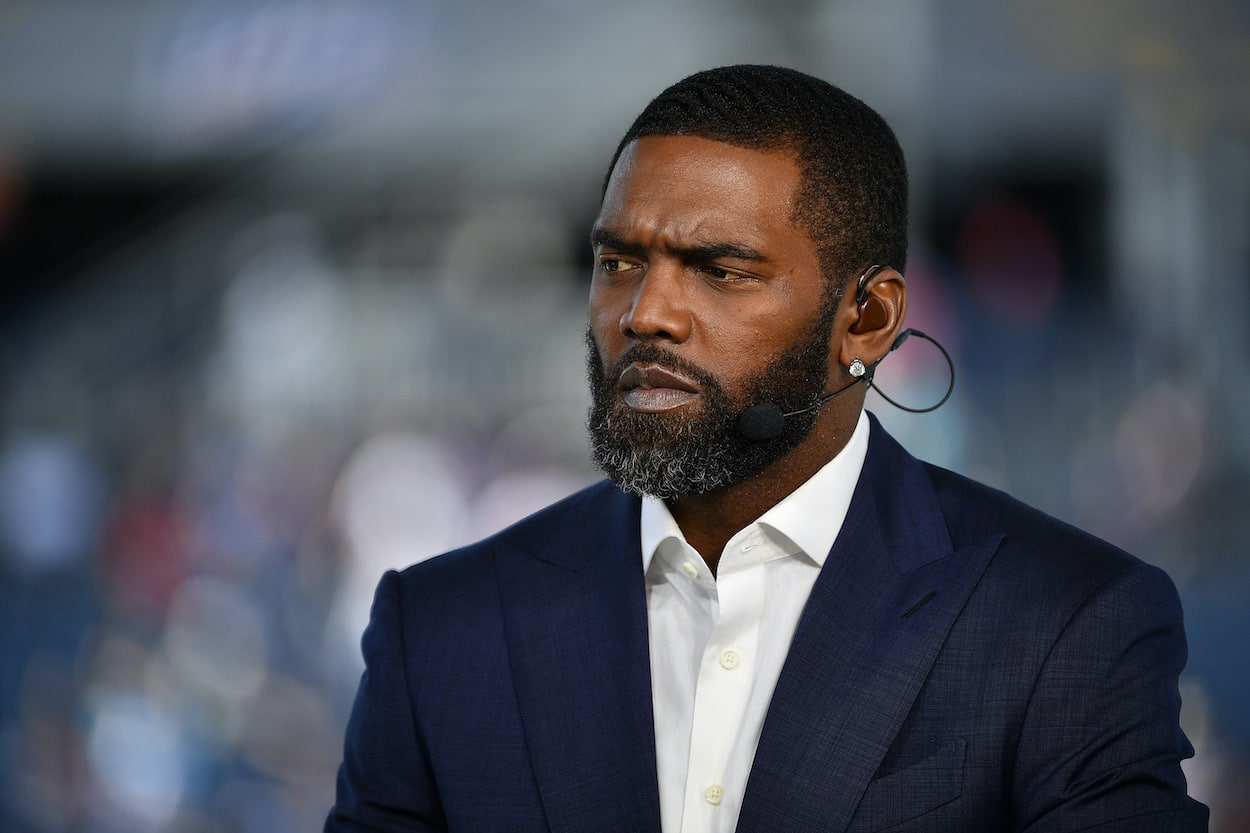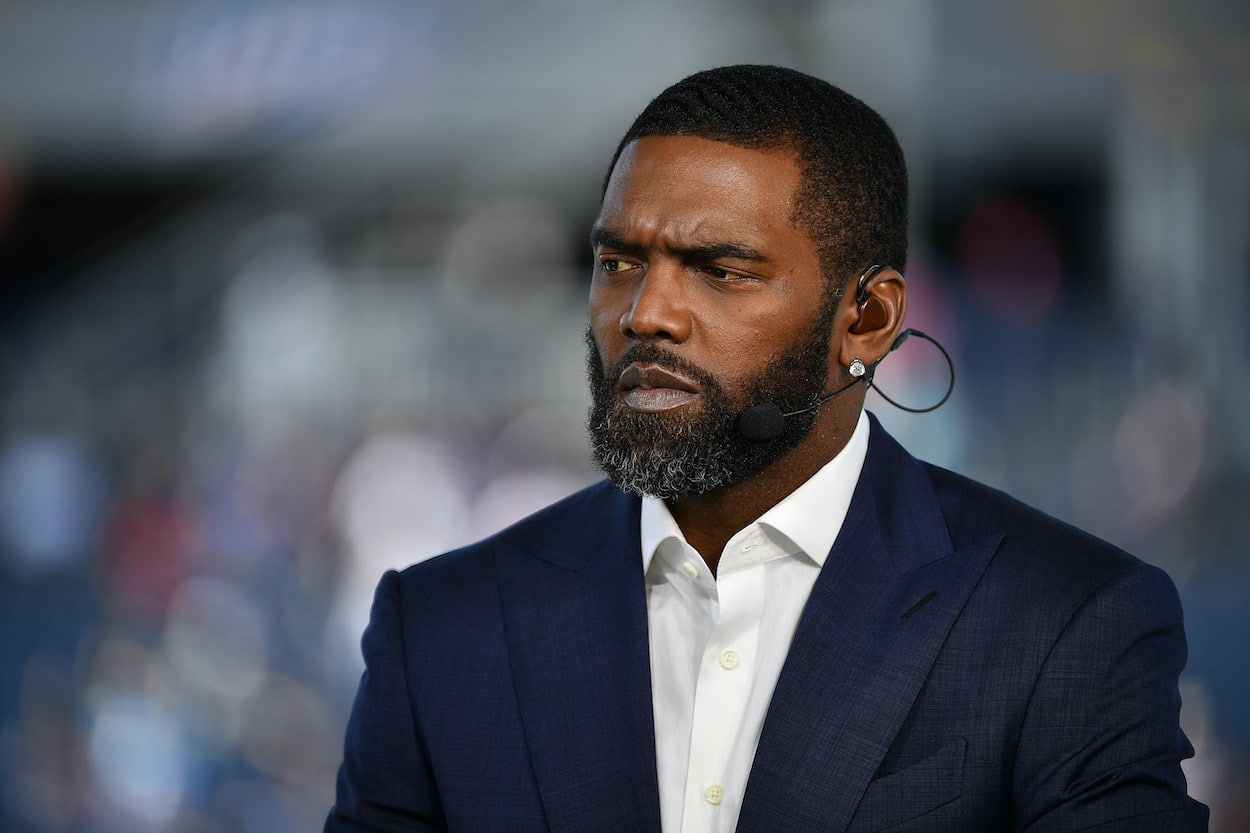 The New York Post's Andrew Marchand reports (h/t SI.com) that Randy Moss is out on ESPN's Monday Night Countdown, and Robert Griffin III is in for the 2022 NFL season.
Marchand notes that "network executives were looking for [Griffin] to take on a bigger role this upcoming season, but needed an available position for the NFL and college football analyst." That opportunity presented itself as Moss wanted to "step back" from his Monday night duties and solely focus on Sunday NFL Countdown.
The controversial-during-his-career WR has become an excellent analyst. Moss isn't afraid to be critical of players, and his "You Got Mossed!" segments — of football players and others making great catches – became a perfect replacement for the no longer PC "Jacked Up!" highlight reels.
Griffin has been excellent on-air in spot duty for ESPN's college football and NFL broadcasts. At 32, the former QB does have an out in his TV contract in case an NFL team wants to bring him in for one more run.
That's not likely at this point, though.
The biggest difference between Moss and RGIII is their NFL careers.
Moss is a six-time Pro Bowler and four-time All-Pro. He is fourth all-time in receiving yards (15,292) and second in receiving touchdowns (156). Quite simply, Moss is one of the greatest pass-catchers in NFL history and quite possibly the most game-breaking wideout ever.
Like Moss, RGIII won Offensive Rookie of the Year in his first season, but injuries ruined his promising career. The 2012 No. 2 overall pick looked like a future star before late-season injuries necessitated knee surgery. Griffin only started 27 more NFL games after that, posting a 7-20 record.
[Correction: An earlier version of this article incorrectly referred to Randy Moss as a Super Bowl champion.]
All stats courtesy of Pro Football Reference