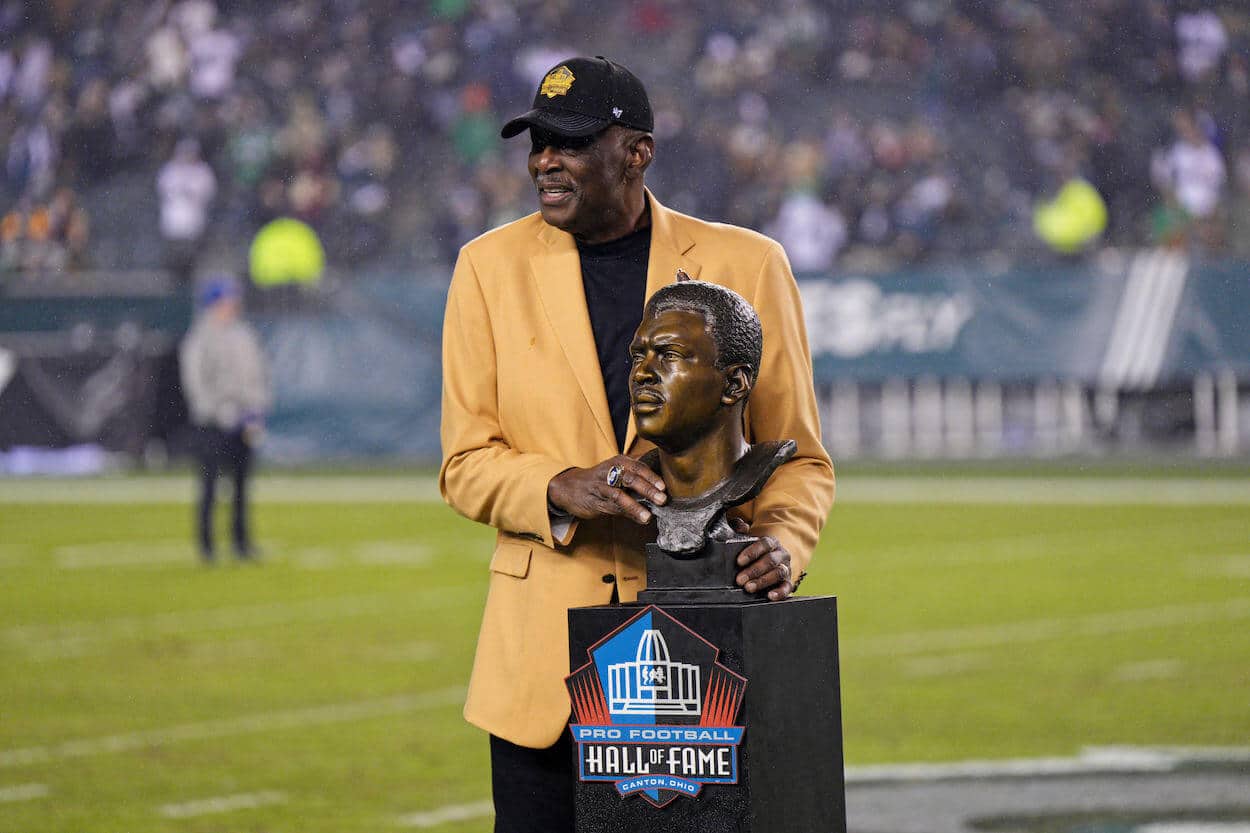 Ranking the 5 Best NFL Draft Picks in Philadelphia Eagles History
The Eagles have drafted 13 Hall of Famers over the years, but which one was the best pick in franchise history?
The Philadelphia Eagles have always been a team that loves to build through the draft. Just this century, Jalen Hurts, Nick Foles, Jason Kelce, Lane Johnson, Fletcher Cox, Donovan McNabb, DeSean Jackson, and Brian Westbrook have all been crucial pieces to the franchise's recent success.
But do any of them crack the list of the five best NFL draft picks in Eagles history? Let's find out!
5. Jason Kelce – 2011, 6th Round
I could've gone a million different ways with the No. 5 spot, but I ultimately Ianded on Jason Kelce, quite possibly the most important player on the Eagles this century. The undersized linebacker-turned-center out of Cincinnati was an afterthought in the 2011 NFL Draft, but general manager Howie Roseman saw enough to make him a sixth-round pick.
More than a decade later, Kelce is now a six-time Pro Bowler, a five-time All-Pro, and a future Hall of Famer. He was also a key piece to the Eagles' first Super Bowl team in franchise history, and his championship speech decked out in a Mummers outfit will live on as one of the greatest moments in Philadelphia sports history.
Legend.
4. Brian Dawkins – 1996, 2nd Round
Brian Dawkins is one of the most beloved athletes in Philadelphia sports history. He brought an attitude and a ferocity to the safety position that Eagles fans had never seen, and he left it all on the field for this franchise for 13 straight years.
With Dawkins patrolling the defense, the Eagles reached five conference championships and one Super Bowl. He was a steal of a pick at No. 61 overall in 1996.
3. Chuck Bednarik – 1949, 1st Round
There aren't many better nicknames in NFL history than "Concrete Charlie."
Chuck Bednarik, the first overall pick in the 1949 NFL Draft, played all 14 of his NFL seasons with Philadelphia. With eight Pro Bowls and six First-Team All-Pro nods, the versatile athlete is regarded as one of the best linebackers to ever play the game. He also led the Eagles to their first two championships in franchise history in 1948 and 1949.
Bednarik would be higher on this list if he wasn't an obvious No. 1 pick.
2. Harold Carmichael – 1971, 7th Round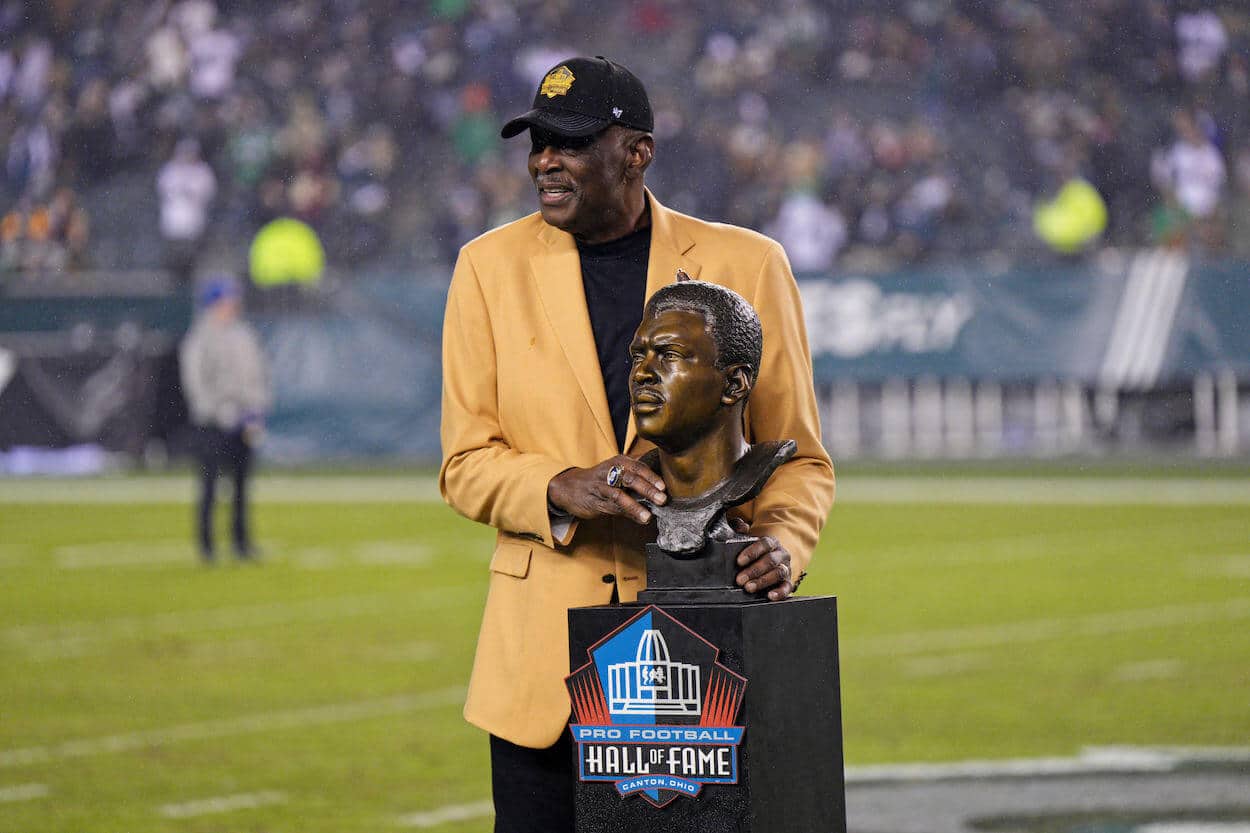 Harold Carmichael isn't the best player on this list, but he deserves the No. 2 spot because of where he went in the draft. The Eagles selected Carmichael in the seventh round with the 161st overall pick in 1971, and he went on to play 13 of his 14 NFL seasons in Philadelphia and join the Hall of Fame in 2000. Talk about a steal.
Carmichael still holds the record for the most receiving yards in franchise history with 8,985. No other Eagle is within 1,500 yards of him, so that record should last for a long, long time.
1. Reggie White – 1984, 1st Round
No surprise here.
Reggie White isn't just the best player to ever suit up for the Philadelphia Eagles. He's also one of the greatest football players to ever live. White ranks second in NFL history with 198 sacks, 124 of which came with the Eagles. In eight years with the Eagles, White was named a First-Team All-Pro six times and won Defensive Player of the Year in 1987.
The fourth overall pick in the 1984 Supplemental Draft is still the greatest draft draft pick in Eagles history.