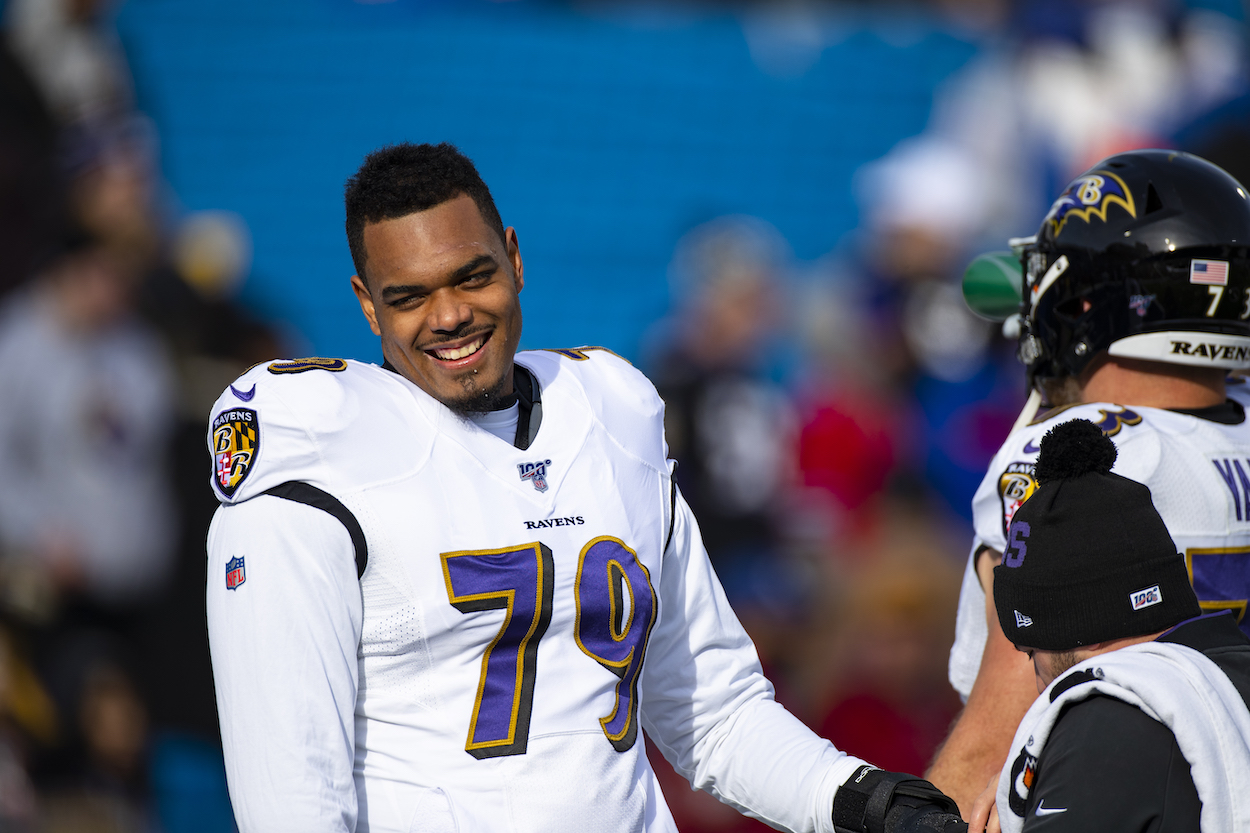 Ravens OT Ronnie Stanley Spent $12,000 of His First NFL Paycheck on a 4,500-Year-Old Samurai Sword
Ronnie Stanley spent $12,000 on an ancient samurai sword after making his first $1 million in the NFL.
Professional athletes make all sorts of crazy purchases after signing their first life-changing contracts. From luxury cars to fancy jewelry to a new home for their mother, athletes love to spend their newfound riches on extravagant items when their dreams finally come true.
But Baltimore Ravens offensive tackle Ronnie Stanley used some of his first NFL contract money to make the most unique purchase you could ever think of. During a trip to Japan with friends, Stanley splurged $12,000 on an ancient samurai sword that he still hasn't even taken out of its case.
Ronnie Stanley signed a $20.48 million contract after being drafted by the Ravens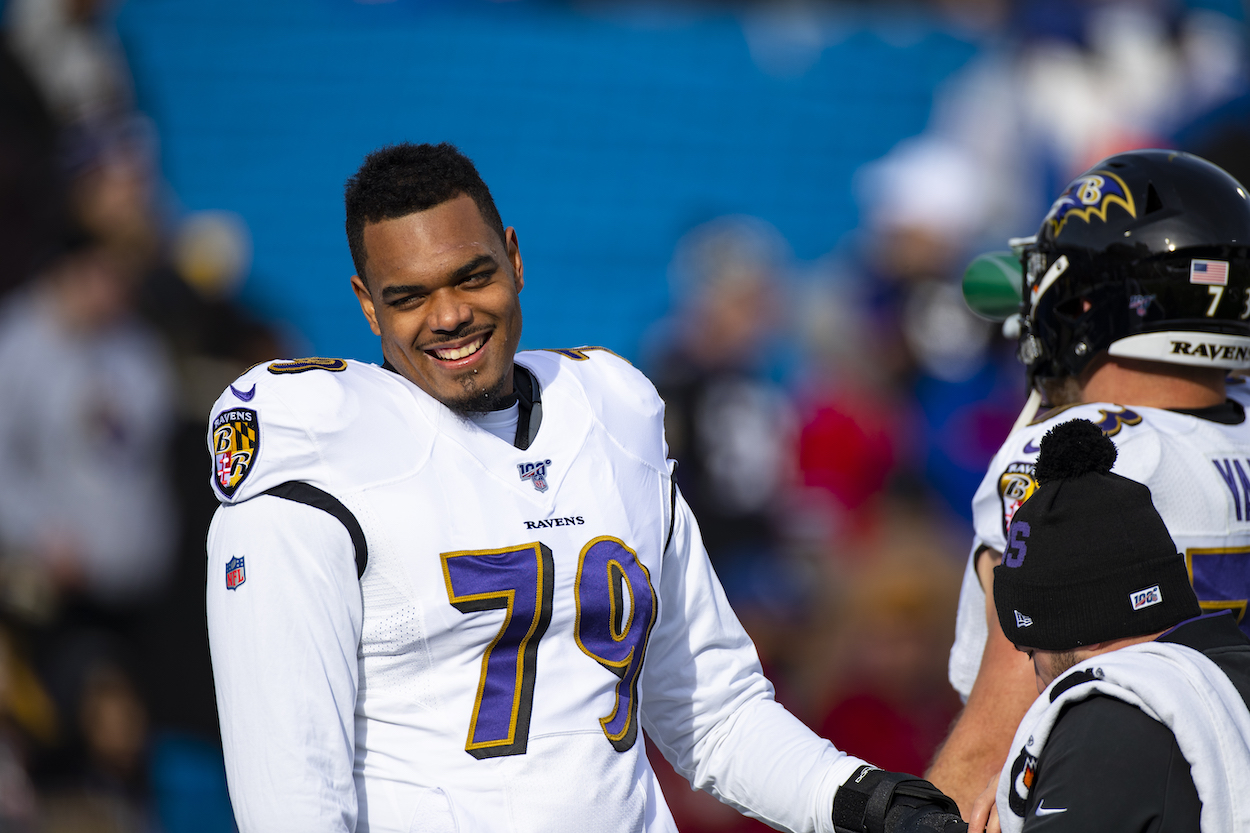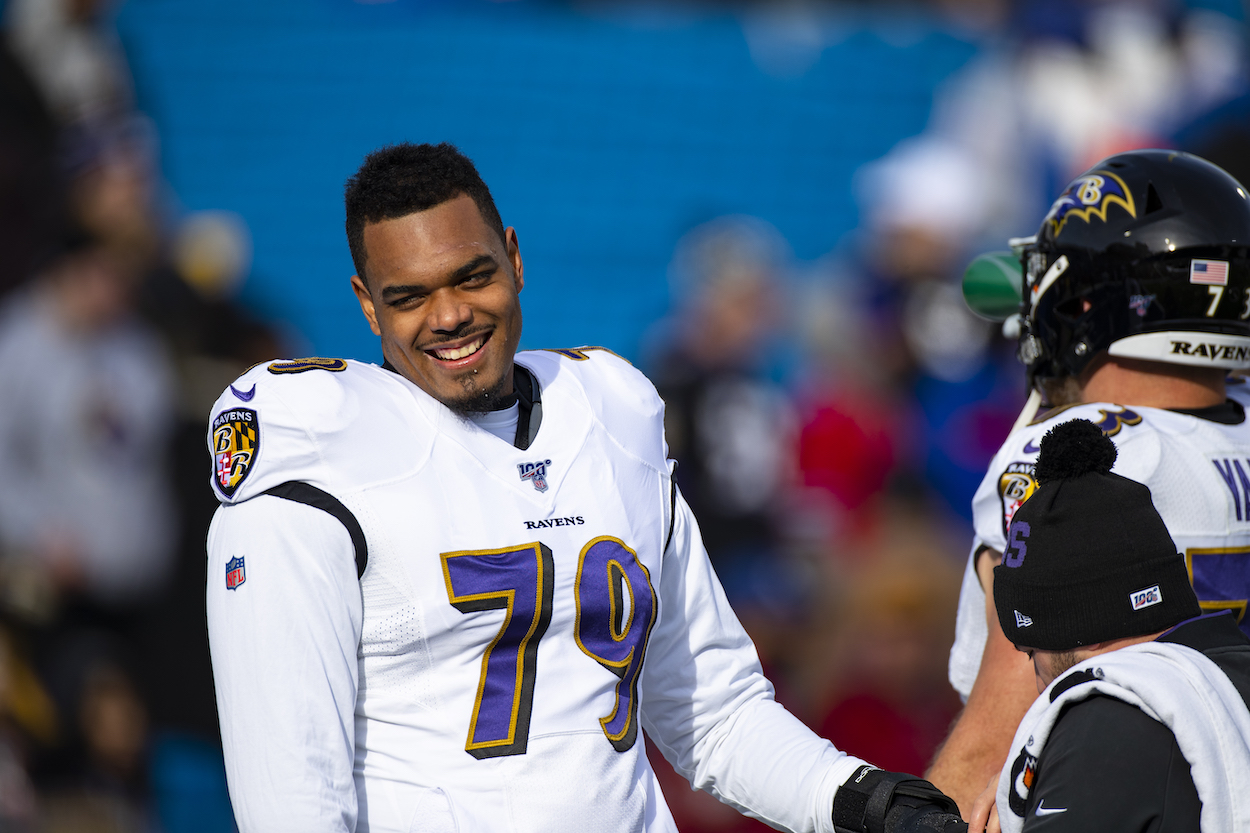 Back in 2016, Stanley was drafted sixth overall by the Ravens in the NFL draft. The Notre Dame product later signed a four-year, $20.48 million contract that included a $13.09 million signing bonus.
That's a lot of cheddar for a guy who grew up in a modest family. Speaking recently with GQ Magazine, Stanley detailed how the day he signed his first NFL contract changed his life.
"I really didn't have spending money growing up because I didn't have a job. I was spending all my time in sports," Stanley said. "I did chores around the house. Just the classic, let me ask my dad for 20 bucks or something, but I didn't really grow up having a lot of material things. I didn't have a lot of shoes, I didn't have a lot of new clothes. When I was drafted sixth overall, it was kinda the realization of my whole life into one moment."
Last season, Stanley signed a massive, five-year contract extension with the Ravens worth $98.75 million.
Stanley spent $12,000 of his first NFL paycheck on an ancient samurai sword
After Stanley signed his first NFL contract in 2016 and received the $13.09 million signing bonus that came with it, he decided to have some fun. The first thing he bought was a BMW X6 M sports car for $120,000. But if you think that's crazy, just wait until you hear what he bought next.
Stanley decided to celebrate his first contract by taking a trip to Japan with his girlfriend and a couple of friends. He stayed in the area for two weeks and learned a lot about the culture and history of the country.
Oh, and he also spent $12,000 on an ancient samurai sword.
"There is definitely a whole story behind the sword," Stanley explained to GQ Magazine. "It's like a 4,500-year-old sword. They don't know whose sword it was, but it was custom-made for someone in the city. But you needed protection because I guess at that time it was just gangland out there in Japan. It was ruthless, so you had to be prepared at all times. This was just one of those swords that a working-class citizen would've been walking around with. We have no idea who that guy was, his life, his story, but it's cool that we have something left behind from that long ago."
Stanley said the sword is still in its case and hasn't seen light since he brought it back to the United States. Once he finds a full-time home in the Baltimore area, Stanley plans on finding a special place to display the sword.
Stanley expected to be ready for 2021 season opener
Stanley established himself as arguably the best left tackle in football last season, and he was rewarded by the Ravens with a lucrative contract extension in late October. Just two days later, though, he suffered a devastating ankle injury that knocked him out for the rest of the season.
The lineman underwent two surgeries this offseason to repair his injured ankle, but head coach John Harbaugh expects him to be ready to go by Week 1.