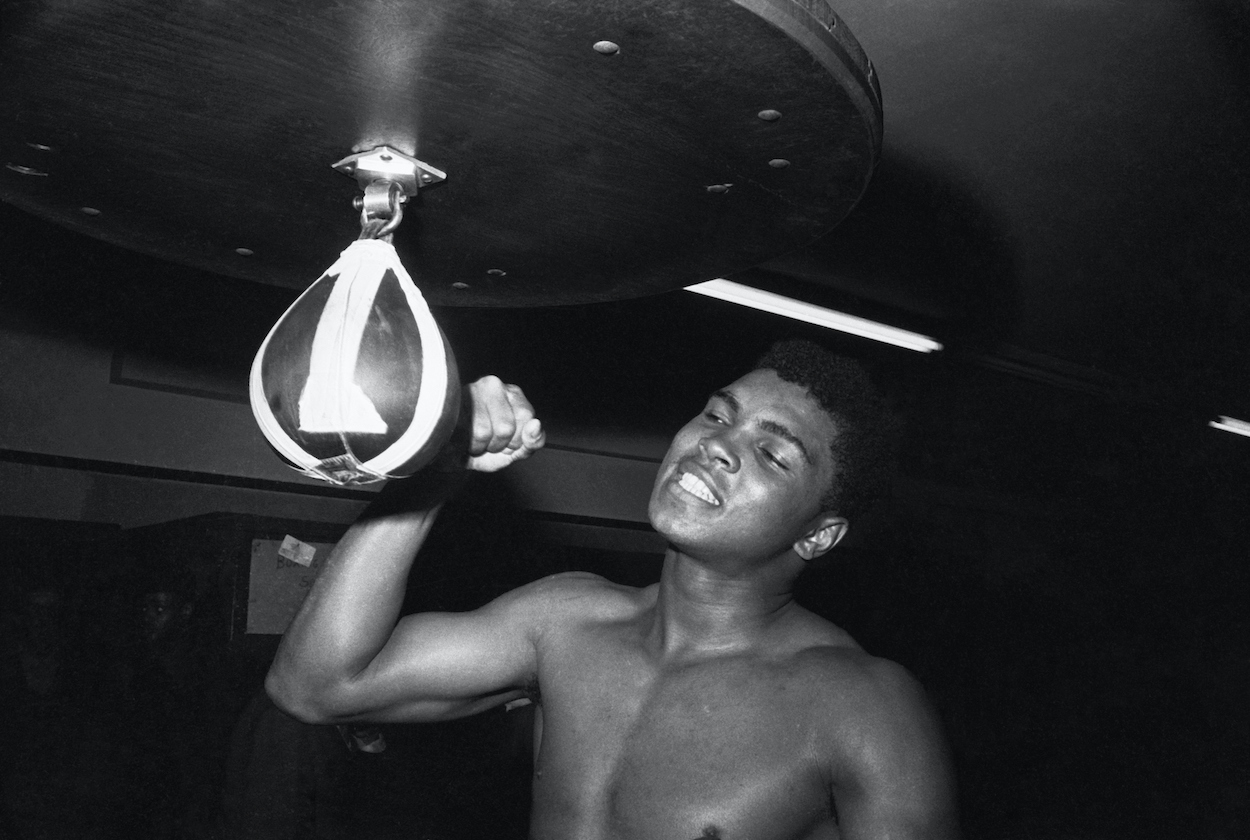 The 1 Reason Muhammad Ali Was Able to 'Mix It up With White Kids' in the 1950s on His Way to Becoming The Greatest
Muhammad Ali became The Greatest through skill, talent, and determination, but where and when he was born played a big role in it too. Growing up in Louisville and not the deep South meant that a young Cassius Clay got opportunities that other young Black people didn't get in the 1950s.
Muhammad Ali was the greatest boxer of all time. He is one of the most popular and influential athletes in history as well. It took a lot of hard work, persistence, discipline, and talent for Ali to get to where he got, not only in the boxing world but in the culture as well. He had a few lucky breaks along the way as well, though. One of these breaks came the day he was born and allowed him opportunities other Black people in America didn't have in the mid-20th century.
The rise of Cassius Clay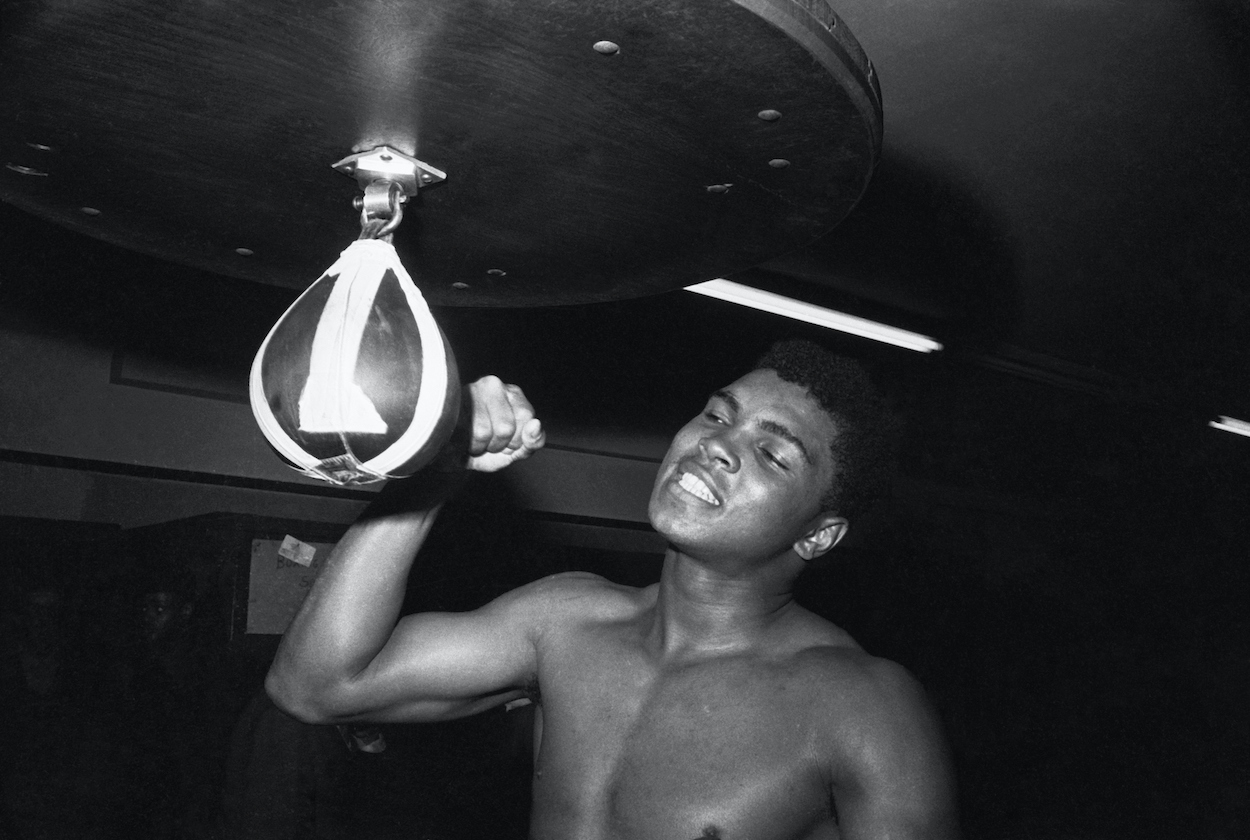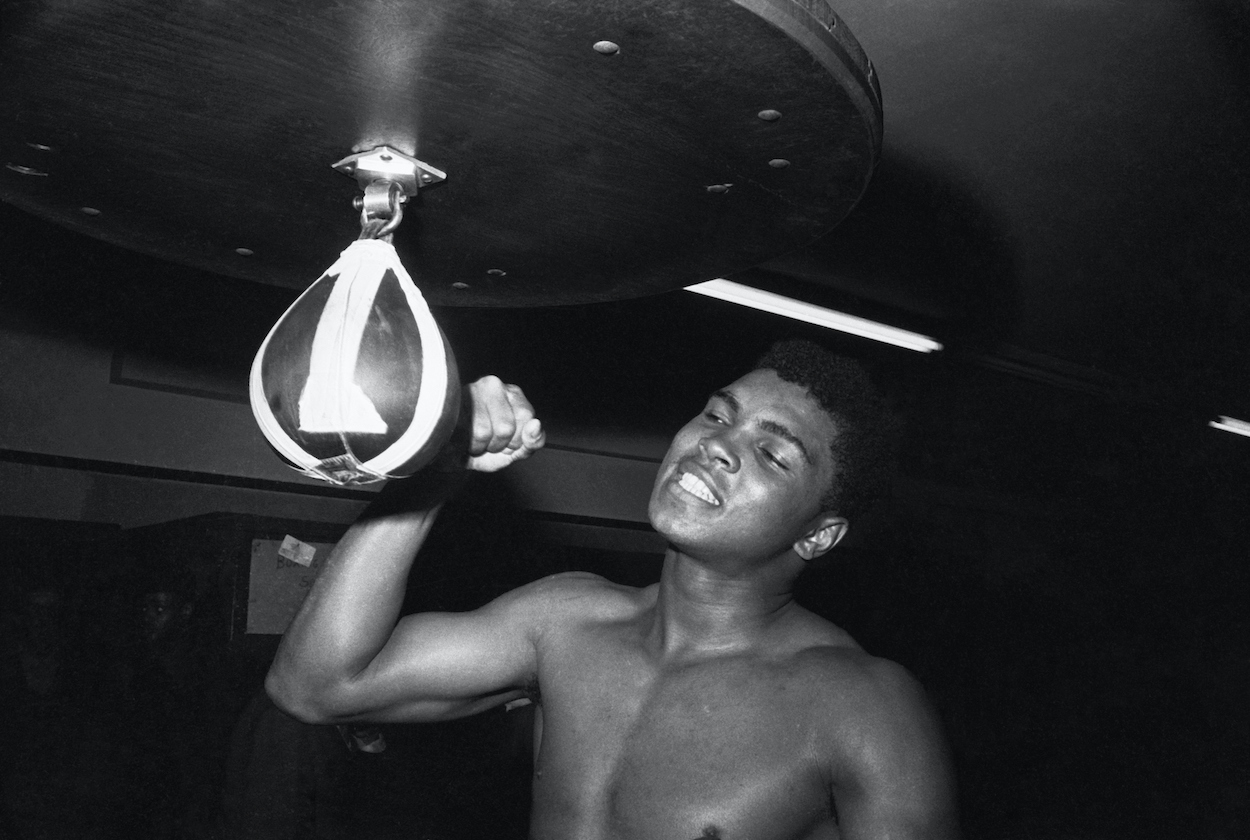 Cassius Marcellus Clay Jr. was born in 1942 in Louisville, Kentucky. He was the grandson of a slave, per the New York Times. While growing up in Louisville, Clay found his way to a local boxing gym. There, a white police officer started training him.
The officer recognized Clay's natural ability right away but also saw the eventual Heavyweight Champion of the World's determination. In author Johathan Eig's book, Ali: A Life, he quotes the officer saying of Clay, "It was almost impossible to discourage him. … He was easily the hardest worker of any kid I ever taught." 
The hard work paid off, and Clay won a gold medal in boxing on the U.S. Olympic team at the 1960 Rome Olympics. He turned pro shortly after the Games and eventually hooked up with legendary trainer Angelo Dundee.
Clay fought all comers early in his career. He became a top heavyweight contender, and his journey to the top of boxing culminated in a 1964 upset over Sonny Liston. After the fight, he announced he was converting from Christianity to Islam and that he would now go by a new name: Muhammad Ali.
Where Muhammad Ali grew up had a major impact on his future success
Eig recently joined The Ryen Russillo Podcast to discuss some of the stories contained in Ali: A Life. The author said that one of the most critical pieces of any Ali biography is explaining, "What made a kid from the Jim Crow South – same age as Emmett Till – think that he could talk back to white people and get away with it," which is exactly what Ali did throughout his career.
The writer explained that being born and raised in Louisville played a vital role in Ali's life:
Part of [Ali's development] is that he grows up in, not in the deep South. Louisville thinks of itself as more progressive. There are some opportunities that wouldn't be available to him anywhere else. For example, to walk into a boxing gym at age 12 and to have a white cop offer to help him, and to be able to get in the ring and mix it up with white kids, that didn't happen in Alabama or Mississippi, but it did happen in Louisville.

Jonathan Eig on Muhammad Ali
Eig said that other factors also contributed to Ali's fearless attitude toward society. His introduction to the Nation of Islam and the fact that his father was a person who fought against some of the racist ideals of the country at the time turned Ali into the confident, outspoken cultural fugue he would become.
It all started, though, because he was born in Louisville, a place that afforded young Black people opportunities that others didn't have back then.
Several great pro athletes grew up in Lousiville
Ali is the most celebrated person from Louisville (apologies to Supreme Court Justice Louis Brandeis, author Hunter S. Thompson, and Col. Sanders). Still, several other notable athletes have hailed from Kentucky's largest city as well. 
Brooklyn Dodgers great Pee Wee Reese predates Ali, making his MBL debut two years before the boxer was born, as does Green Bay Packers legend Paul Hornung who won the Heisman Trophy at Notre Dame in 1956., per the Courier-Journal. 
NBA Hall of Famer Wes Unseld was closer to being a contemporary of Ali, graduating from Louisville's Seneca High School in 1964. New York Giants quarterback Phil Simms and NBA player Darrell "Dr. Dunkenstein" Griffin were products of the 1970s, and the New York Knicks' Allan Houston is the most significant pro athlete from the area in the '80s and '90s. 
These days, the Louisville product making the most noise on the sports scene is PGA pro Justin Thomas. The St. Xavier Class of 2011 alum was PGA Tour Player of the Year in 2017, the year he won the PGA Championship at Quail Hollow. 
Like Sportscasting on Facebook. Follow us on Twitter @sportscasting19