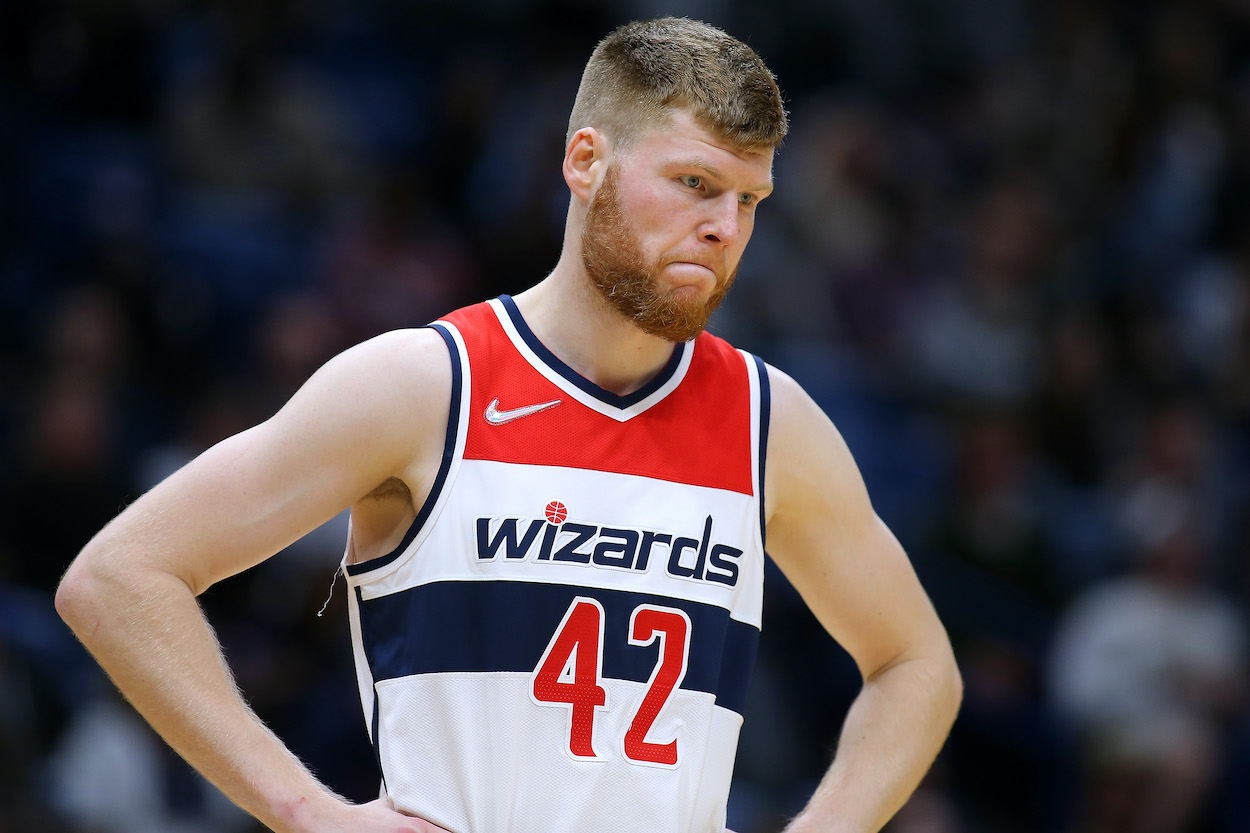 Recently Traded Davis Bertans Exposes the Dysfunctional Wizards on His Way Out the Door
The Washington Wizards have been a mess for years, and recently traded Davis Bertans may have just explained why.
The Washington Wizards have had Bradley Beal in uniform for 10 years, but they've never made it past the second round of the playoffs in that span. In fact, they haven't reached the Eastern Conference Finals since all the way back in 1979.
Davis Bertans got an inside look at the Wizards' dysfunction over the past three seasons, and after being traded to the Dallas Mavericks on Thursday's deadline, he exposed his old franchise on his way out the door.
Wizards trade Davis Bertans and Spencer Dinwiddie for Kristaps Porzingis
The NBA trade deadline was dominated by the Philadelphia 76ers and the Brooklyn Nets, as the two teams agreed to swap Ben Simmons and James Harden in the final hours. But the Wizards and Mavericks also made an under-the-radar trade that sent Kristaps Porzingis to Washington for Bertans and Spencer Dinwiddie.
The Wizards get a discount on an All-Star-caliber player who can become a go-to scorer for years to come, while the Mavericks add shooting and playmaking to their already potent offense led by Luka Doncic.
A few days after the trade was finalized, Bertans exposed the truth about playing in Washington.
Bertans exposes the dysfunctional Wizards
The Wizards started off the season 5-1, but they've since plummeted to 11th place in the Eastern Conference standings more than halfway through the season. Watching this team, you can just tell there's something a bit off on a night-to-night basis.
Now we know what.
In his introductory press conference with the Mavericks, Bertans explains what's gone wrong in Washington.
"It's tough to have team chemistry when every single day, the team is basically fighting with each other about 'I want to get more minutes' and 'I want a bigger role,'" Bertans said. "That was probably the biggest part of struggles for most guys during the season. That kinda early on that doesn't show up because everybody's trying to figure out what's going on. Once it starts going downhill, it's really hard to turn around and start going up again."
For an NBA team to be successful, its players need to be unselfish and know their specific roles. That clearly isn't happening in Washington, and the Wizards are on pace to miss the playoffs yet again because of it.
A perfect new running mate for Luka Doncic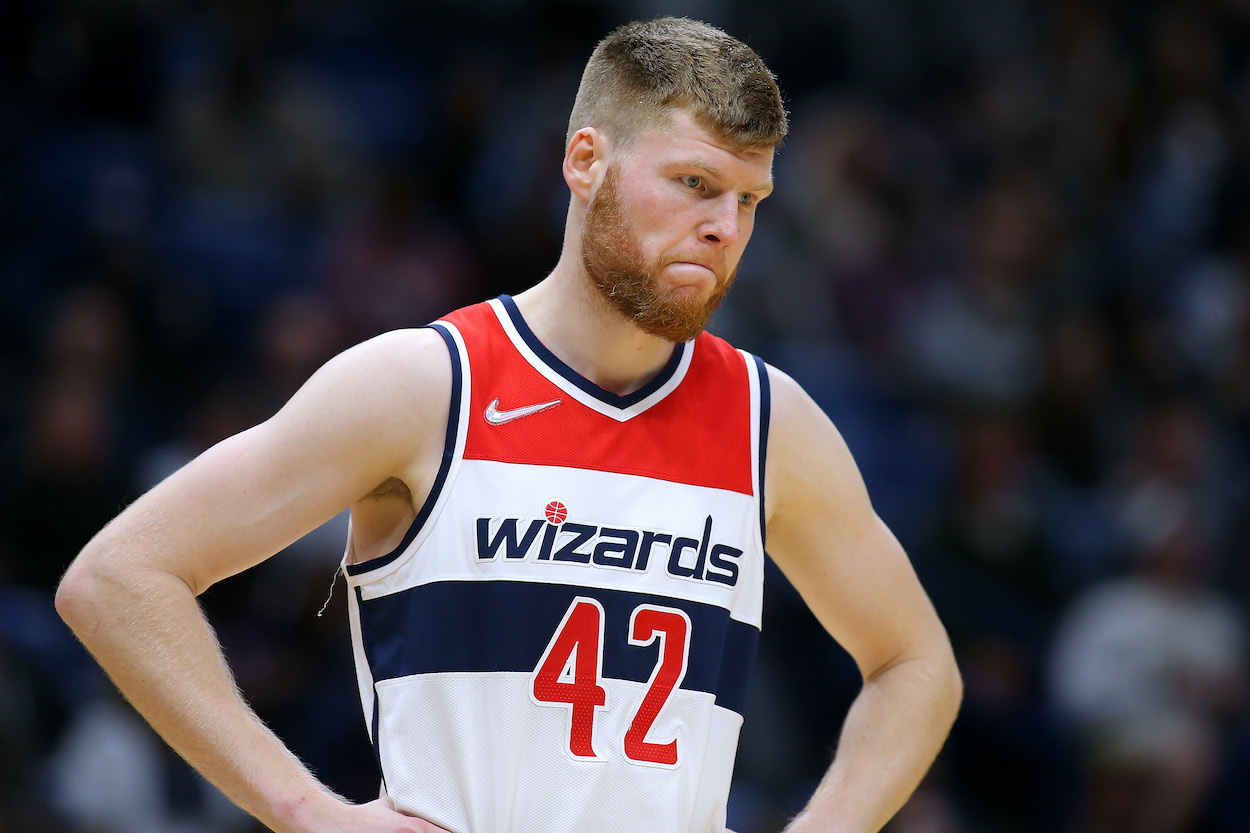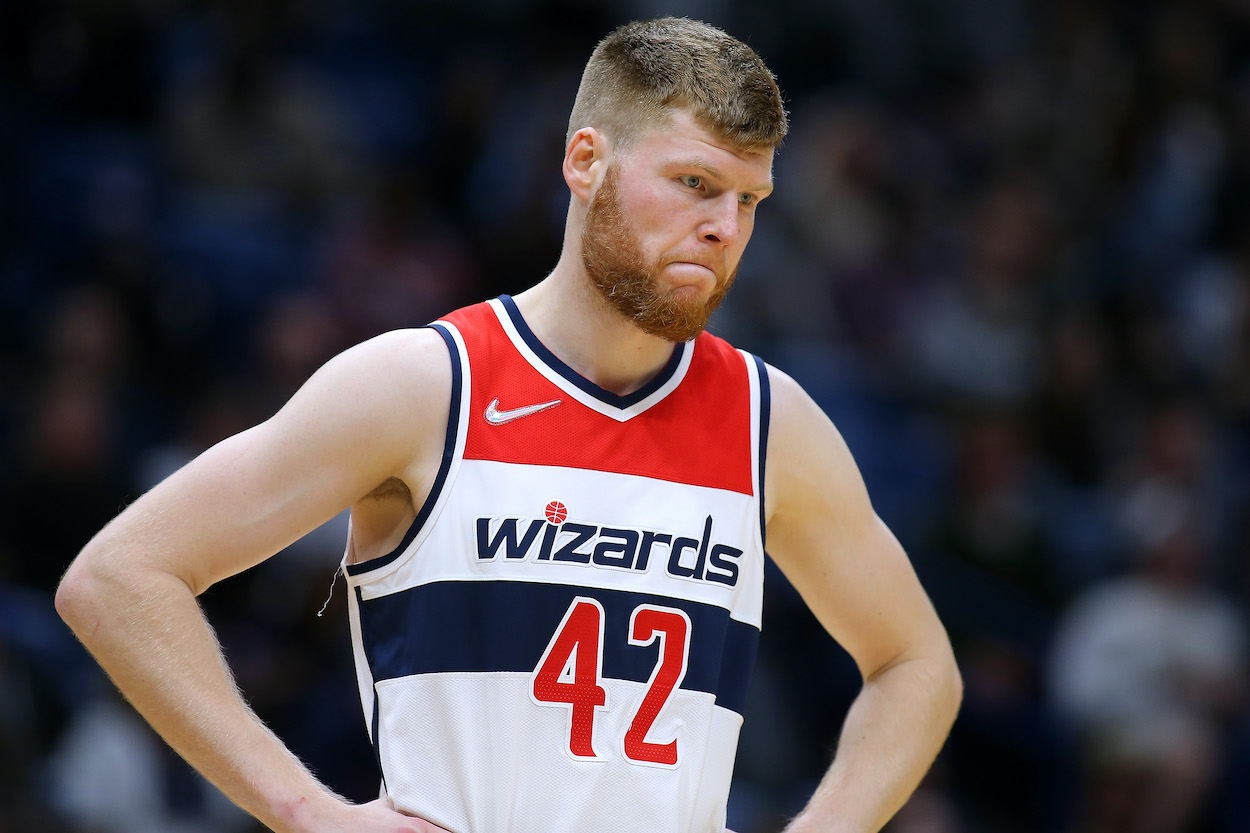 Bertans has struggled to shoot the three-ball so far this season. His 31.9% 3-point percentage is the worst of his six-year career, but there's optimism he can improve his shooting in a new environment.
"My type of game is like, I really rely on my teammates setting me up, so I'm not a guy who takes the ball, creates something for myself, and then shoots. So, if I don't get set up by a teammate it's really hard for me to actually get some rhythm going," he explained. "Getting some shots every 10-15 minutes, it's really hard to keep that percentage up."
With Doncic as his new teammate, Bertans will have more catch-and-shoot opportunities than ever before, so Dallas could be the perfect place for him to get back on track.
Like Sportscasting on Facebook. Follow us on Twitter @sportscasting19.