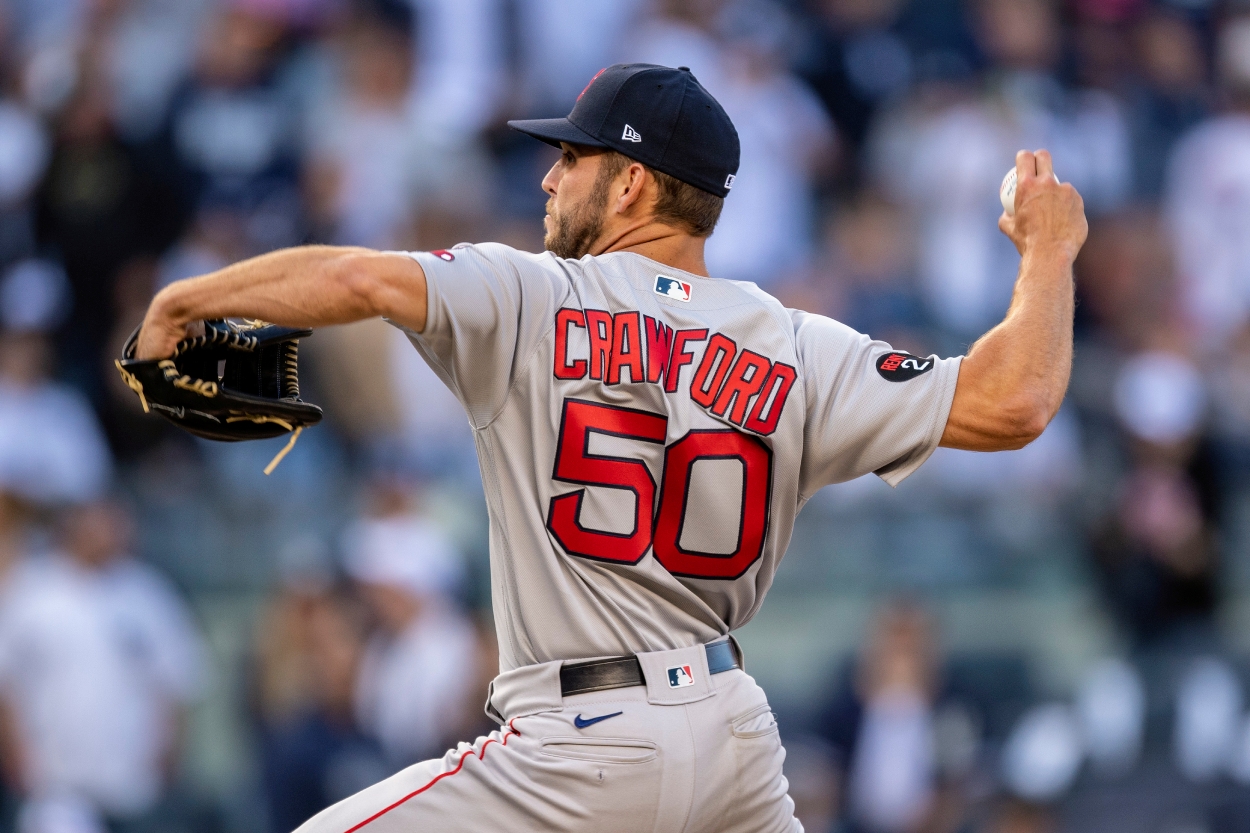 Red Sox Pitcher Kutter Crawford Lives Up to His Name as Boston Tops Rival Yankees for 1st Win
After taking the loss in the season opener, Boston Red Sox rookie pitcher Kutter Crawford picked up the team's first win Sunday.
If you had Kutter Crawford in your pool for the first Boston Red Sox pitcher to earn a victory this season, your day was made Sunday.
The Sox dropped the first two games of the 2022 MLB season to the rival New York Yankees. They found themselves staring at a sweep in their opening series, but Crawford, a rookie who wasn't expected to make the opening day roster when camp began, played a key role in Boston's win. The hard-throwing right-hander threw two innings out of the bullpen to earn his first big-league victory.
Kutter Crawford was impressive during Red Sox camp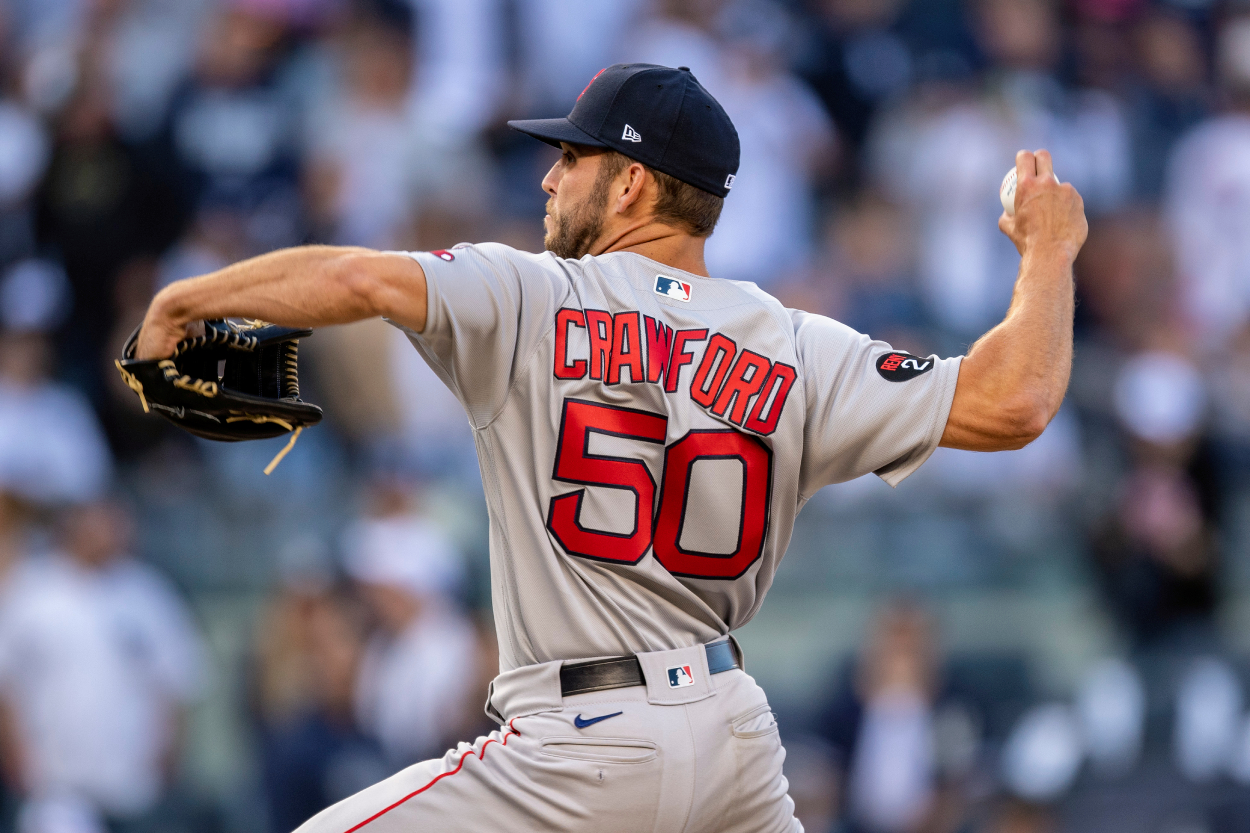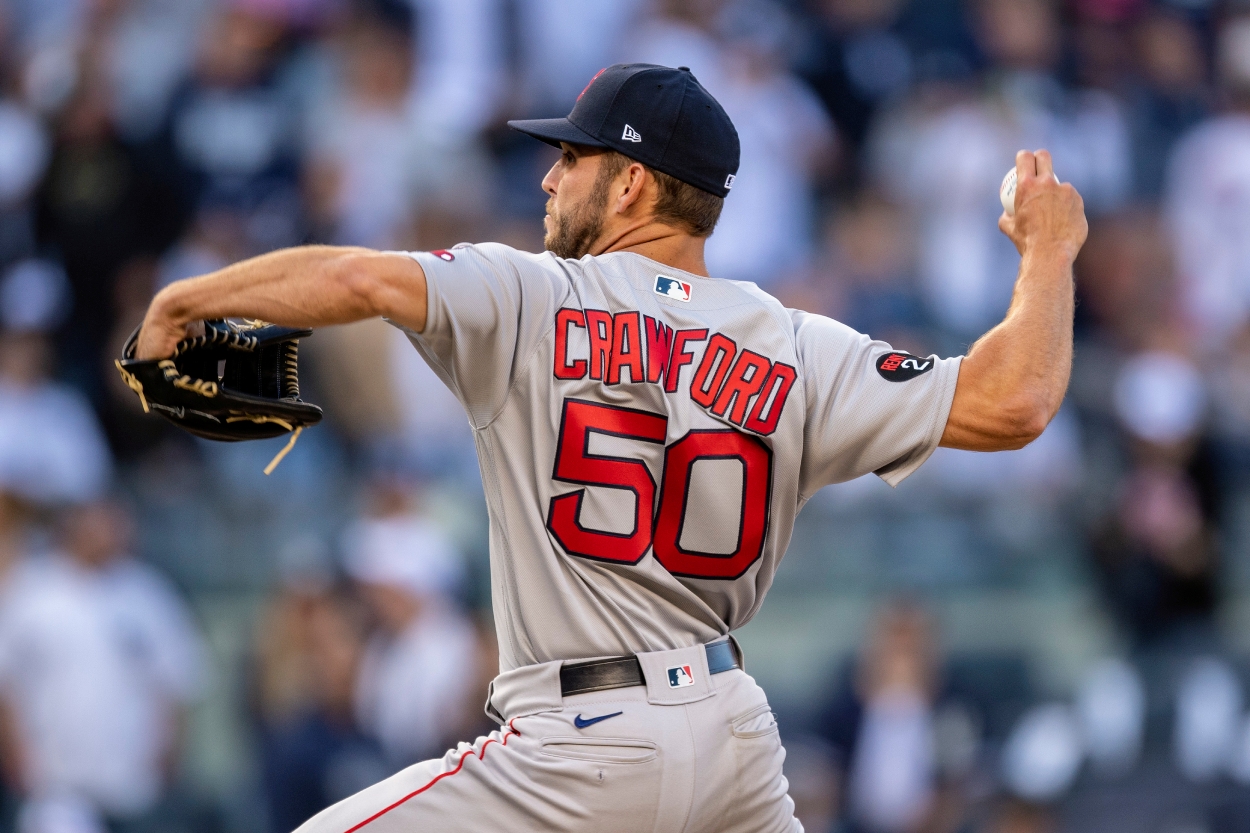 Crawford had been a starter during his injury-filled professional career. Drafted by the Sox in the 16th round in 2017, Crawford moved around in Boston's farm system before having Tommy John Surgery at the end of the 2019 season. He made his big-league debut as a September call-up in 2021. Crawford took the loss against the Cleveland Indians after allowing five runs in two innings.
This year, he earned a spot on the team as a middle-inning reliever. Red Sox manager Alex Cora admitted Crawford probably wasn't on the radar during camp, but he impressed early and often.
"He worked hard," said Cora right before the season began, per Ian Browne of MLB.com. "You know, he earned it. Coming into the situation, probably early in camp, he had no chance probably. I don't want to say it that way, but it was a guy where we looked at him but (thought) it was probably better off (to) go to Triple-A and all that.
"But he kept pushing and pushing and the more we talked about our rotation and what we're trying to accomplish early on in the season and throughout the season, he made a lot of sense."
Kutter Crawford lives up to his name as Red Sox earn first win
Crawford has been thrown right into the fire in 2022. Not only did he earn Boston's first victory this season, but he also was tagged with the loss in the season opener.
On Sunday, he bounced back with a strong outing as he got himself out of a fifth-inning game with the teams locked in a 3-3 matchup. It was in the sixth inning when Cutter shined.
After the Sox took a 4-3 lead in the top of the sixth, Crawford made sure it held up.
He earned two of his three strikeouts in the six, fanning both Anthony Rizzo and Aaron Judge — both on cutters —according to MLB.com.
"It was huge," Crawford said of the strikeouts. "It definitely helped the confidence, knowing how good of hitters they both are. But I try to attack everybody with what I've got."
"Kutter, we like him," said Cora. "He has good stuff. He commands the strike zone, he's really good at it, and he did an amazing job for us tonight."
Crawford said redemption felt good after Friday night's loss
Crawford absorbed the loss Friday night against the Yankees, throwing just three pitches. Cora had no problem at all throwing him back out there Sunday in a tie game against Boston's biggest rival.
Crawford didn't let down his manager.
"Yeah, it felt really good after (Friday)," said Crawford. "Kind of made a pitch, ground ball, found a hole, and they won. So tonight felt good after going two scoreless. That was a good feeling."
Before the season started, Crawford surprised himself with the added velocity that helped him earn a spot with the Red Sox.
"I didn't expect to see the velo jump that I've thrown with," Crawford said. "Was kind of surprised my first outing. I always expect to succeed when I get handed the ball. I have high confidence in everything I do. You don't make it this far not being confident in your ability. Having the success I've had, it's cool."