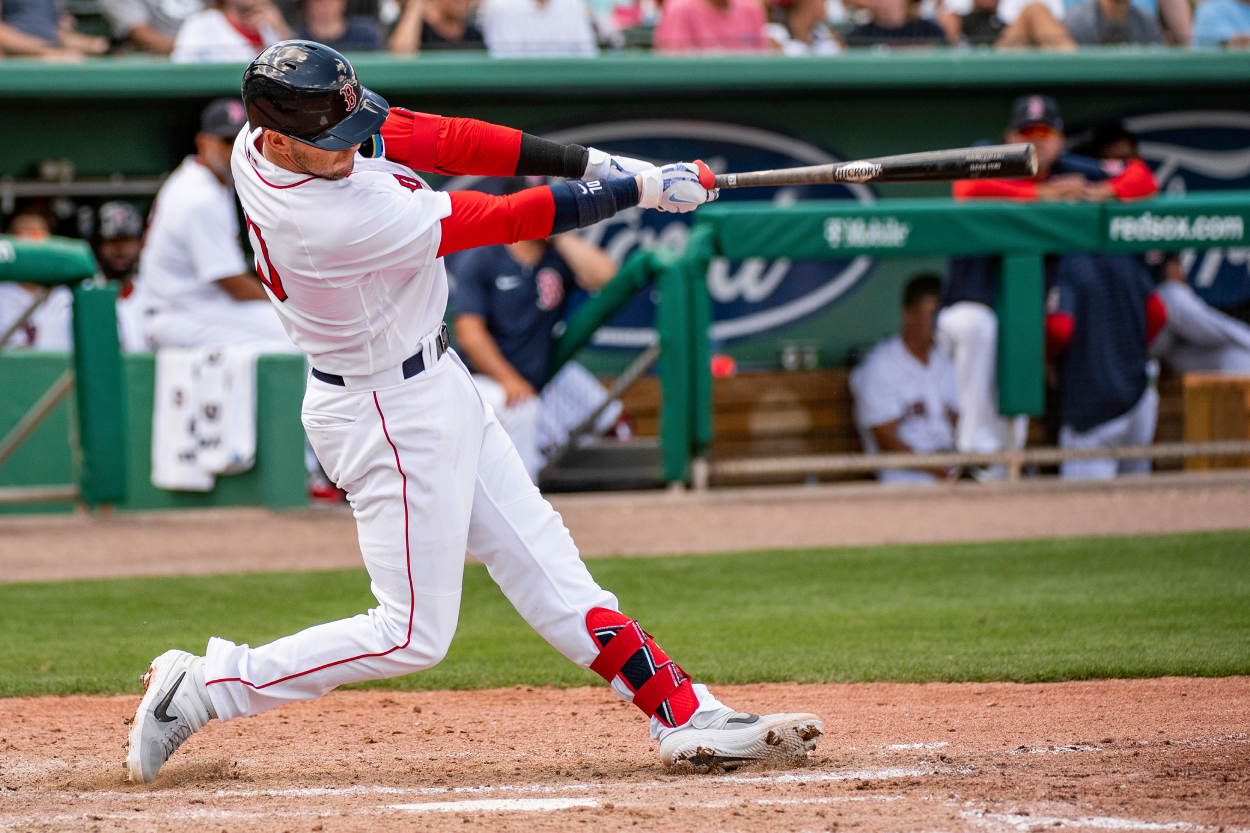 Red Sox Manager Alex Cora Reveals the 'Big Call' That Helped Land Trevor Story
Trevor Story adds a lot more pop to an already potent Red Sox offense.
The Boston Red Sox added to an already-potent lineup this offseason when they inked former Colorado Rockies shortstop Trevor Story to a six-year deal worth $140 million.
The Sox did a heck of a lot of recruiting to land the two-time National League All-Star. They turned to players past and present. Manager Alex Cora said there was one "big call" that helped get Story to Boston.
Trevor Story excited to join 'sick' Red Sox lineup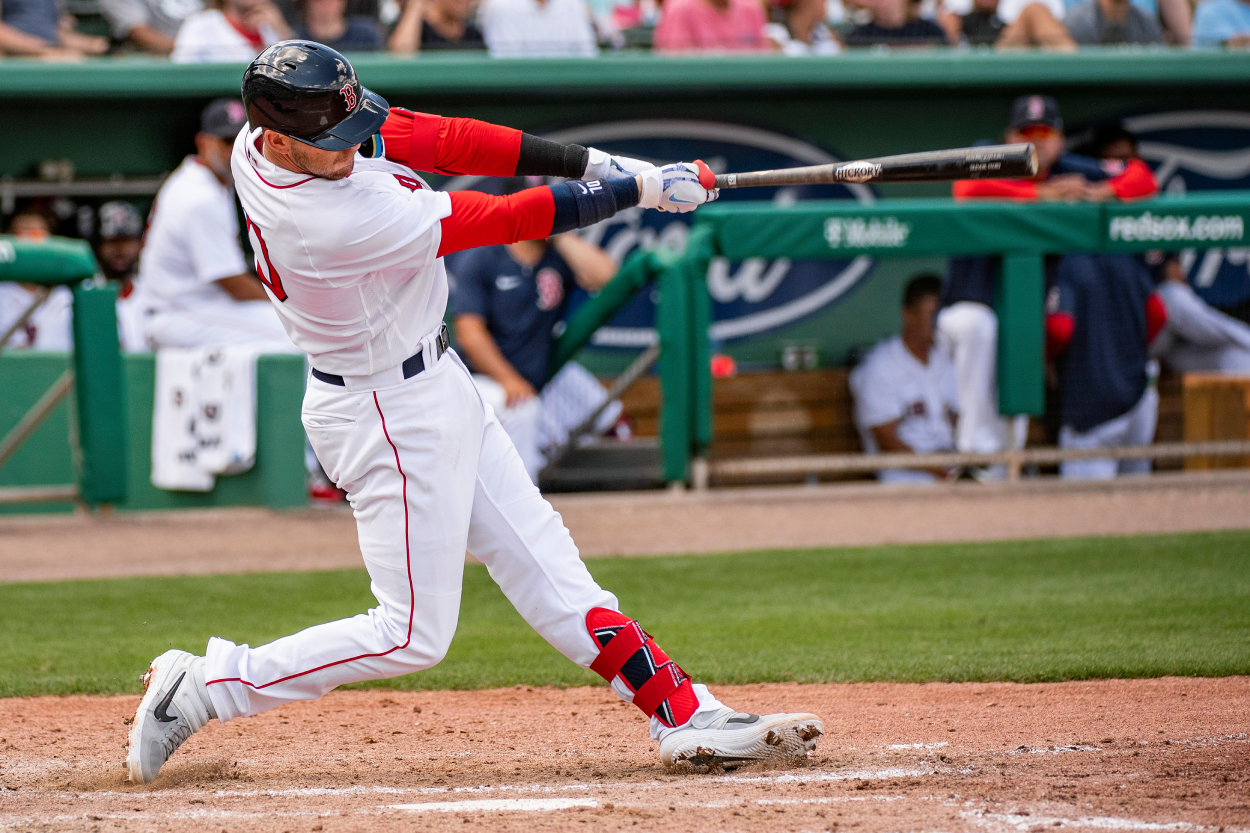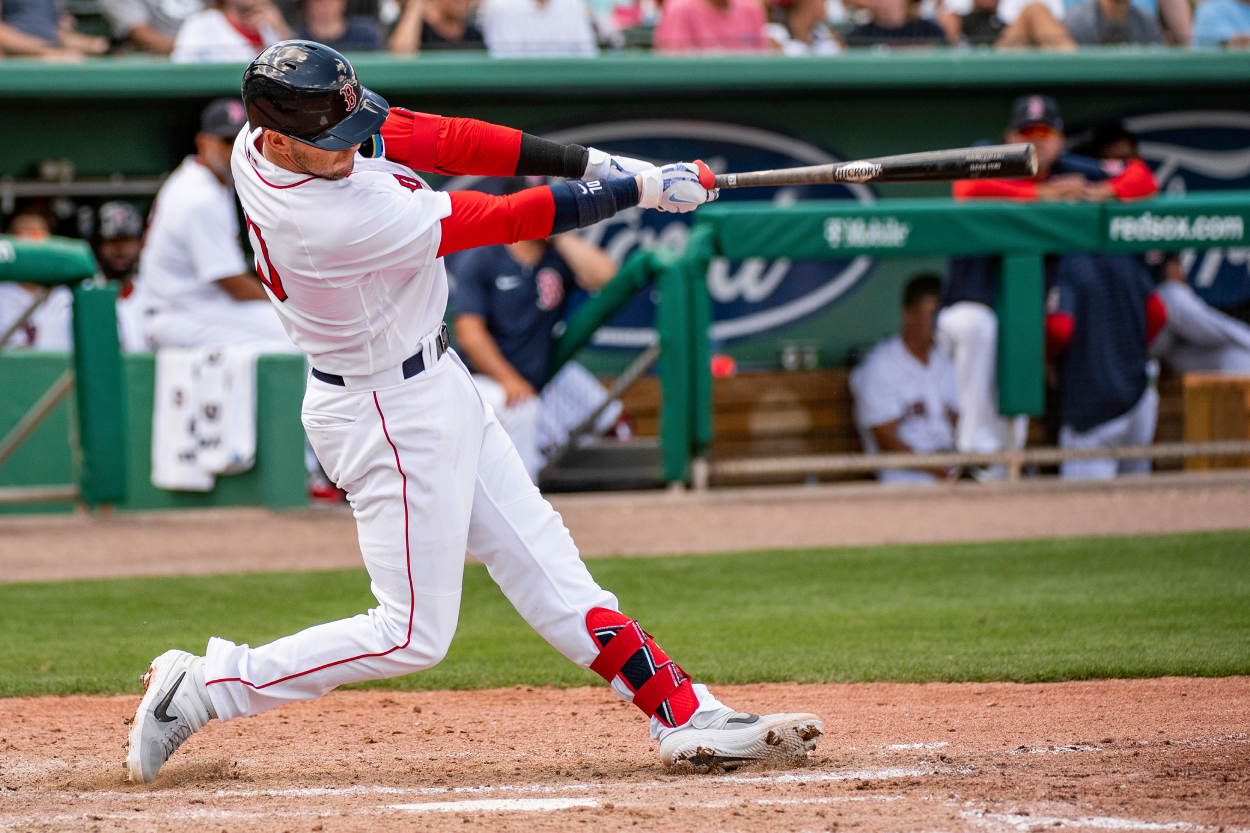 With Story expected to his sixth for the Red Sox this season, you know there's going to be quite a few fireworks nights at Fenway Park. Story, twice in his career, hit better than 35 home runs in a season and has smacked 24 or better in five of his six years in Major League Baseball.
Before his Red Sox debut Wednesday, he took a look at the lineup card and was quite impressed.
"I was telling (Xander Bogaerts), I looked at the board and I was like, 'Man, we have a sick lineup, a deep lineup,'" Story said after his first Grapefruit League game, per MLB.com.
The versatile Story can hit anywhere in the lineup. He may jump up to No. 2 when facing left-handers.
"Trevor, he is just a ballplayer," Cora said. "He's going to help us — put it that way. It doesn't matter whether you hit him sixth, leadoff, second, whatever. He brings it. You can see the intensity."
Red Sox manager Alex Cora said there was one 'big call' that helped get Trevor Story to Boston
The Sox had quite a bit of help in luring Story to Boston. Cora said it was outfielder Kike Hernandez who made the first call. Then several other current and former players followed suit.
"It was very college-like, that recruiting process," Cora said, per NESN. "There was a team that we heard was being aggressive recruiting Trevor, and (chief baseball officer) Chaim (Bloom) gave me the green light. It started with Kiké (Hernandez), he was the first guy to contact him.
Then came the "big call."
"Then Xander (Bogaerts)," Cora said. "That was the big call. Xander called him and said, 'Hey man, I need you.' Then Chris Sale, Nate Eovaldi, then there was a text by David (Ortiz) at one point there."
The Bogaerts call is important for a couple of reasons. It helps give the Sox a dominant double-play combination. It also gives Boston some insurance. Bogaerts is in the third year of a six-year extension. He has an opt-out clause after this season. With the money free-agent shortstops have been getting lately, he'd be foolish not to test the market.
Former Sox second baseman Dustin Pedroia even got in on the recruiting process. Pedroia, the 2008 American League MVP and four-time All-Star, came up as a shortstop and is reportedly assisting Story make the move to second base.
Story makes the Sox even more dangerous
The Sox should have no problem putting up runs this season. Sticking Story in a lineup with Bogaerts, Rafael Devers, and JD Martinez gives Boston lots of pop. Add in Hernandez, who is expected to set the table from the leadoff spot, and Alex Verdugo, and there should be no shortage of offense this year.
"I'm loving Raffy hitting second," Cora said of Devers, who smacked his fifth home run of the spring on Thursday. "Raffy, he's locked in and he's another player now, too. He's different. You can see it the way he's acting, the way he's talking, the way he's doing his thing, it's different.
"(Hernández) grew up a lot last year in the second half and in the playoffs. You can tell. He's a different hitter and has a different sense of confidence if you want to put it that way."
Cora was excited to speak about the lineup to reporters Wednesday.
"It's a good one," Cora said. "I know there's a lot of good lineups out there, but ours is up there, too."