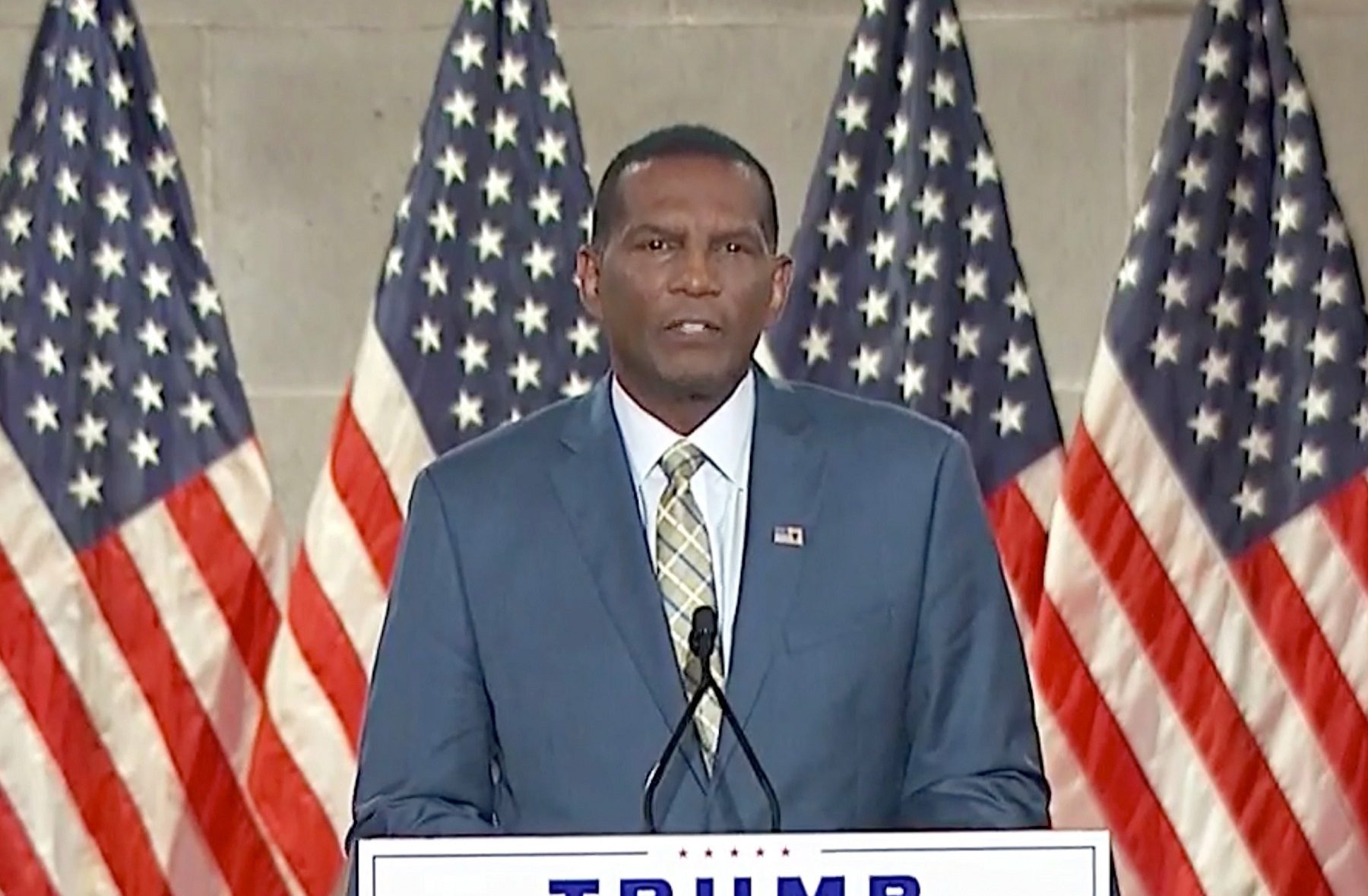 Retired NFL Star Burgess Owens Is Close To Pulling off His Biggest Win Ever
Former New York Jets and Oakland Raiders safety Burgess Owens appears to have won a congressional seat in Utah.
There have been maybe 2,000 football players who can say they have won a Super Bowl, and many of them undoubtedly regard the moment as the pinnacle of their career. Defensive back Burgess Owens may have felt that way about winning Super Bowl 15 alongside Jim Plunkett and John Matuszak on the Oakland Raiders, but he's on the verge of a bigger triumph now.
There are still votes to be counted, but Owens appears to be heading to the United States House of Representatives.
Burgess Owens packed a lot into 10 NFL seasons
At 6-foot-2 and 200 pounds, Burgess Owens had the prototypical build for a safety coming out of the University of Miami, and the New York Jets made him the 13th overall pick in the 1983 NFL draft. Although he would never go to a Pro Bowl, the Jets' decision to take Burgess proved wise. He made 97 of a possible 100 starts with the team, compiling 21 interceptions and 11 fumble recoveries.
At the conclusion of the 1979 season, the Jets traded Owens to the Oakland Raiders in exchange for just a sixth-round draft pick. That made it possible for the Raiders to trade safety Jack Tatum, a controversial figure after the release of a biography titled They Call Me Assassin, to the Houston Oilers.
Although he would play just three more seasons, Owens proved to be a bargain for the Raiders. He made nine regular-season interceptions in 40 games and two more picks in six playoff appearances.
The highlight of his playing days came after the 1980 season when Owens helped coach Tom Flores' Raiders to a 27-10 victory over the Philadelphia Eagles in Super Bowl 15. Owens finished with a team-high seven tackles, and linebacker Rod Martin intercepted Ron Jaworski three times.
Life after his NFL career
Burgess Owens earned a degree in biology and chemistry from the University of Miami, but science didn't fit into his career after football. A failed electronics firm that he ran with his brother in New York City sent Owens into bankruptcy.
He later moved to Philadelphia, where he worked various sales jobs and eventually started a new business that he ran until shortly after moving to Utah in 2012.
Owens, 69, said in an interview this summer that he left the NFL "a cocky liberal" but went on to become "a very humbled and appreciative conservative."
Owens took an increasing interest in politics and became an occasional guest on Fox News, where he has been critical of Colin Kaepernick. In November 2019, Owens announced he was running for the seat in the House of Representatives held by first-term Democrat Ben McAdams. After winning a four-way primary for the party's nomination, he had a speaking role at the 2020 Republican National Convention.
Burgess Owens appears to have won a seat in Congress
Ballots from the Nov. 3, 2020, election are still being counted in Utah, but challenger Burgess Owens took a step toward a seat in Congress on Nov. 13 by expanding his lead over Rep. Ben Adams to 2,095 votes out of more than 371,000 cast, according to the Daily Herald in Provo.
The lead could potentially grow as remaining ballots from conservative Utah County are counted. The final tally is expected to be posted Nov. 17, but congratulatory calls from Republican colleagues have started coming in.
A victory by Owens would mark the 12th House seat picked up by Republican candidates.
All stats courtesy of Pro Football Reference.